Newscast for Monday, May 9, 2011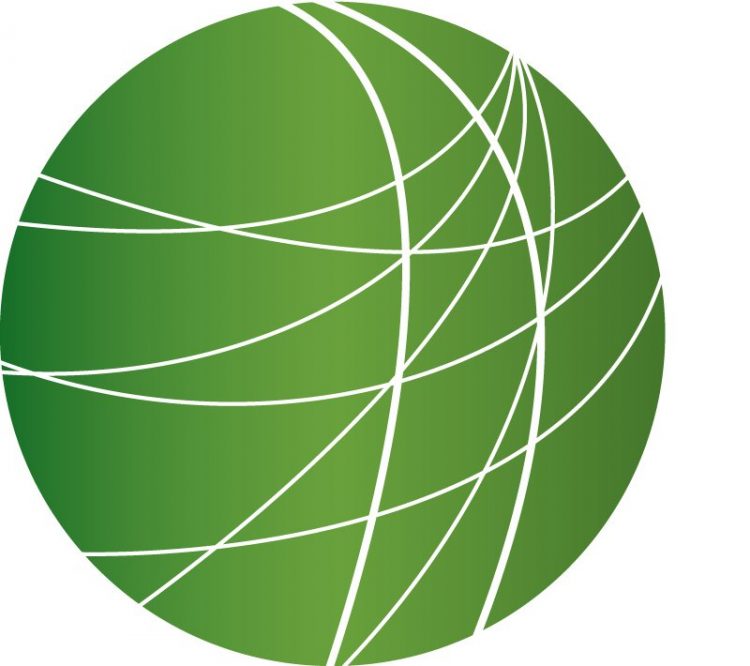 Hundreds feared dead after a boat carrying migrants fleeing Libya disappears
In Egypt clashes between Muslim Salafists and Coptic Christians leave 12 dead
The United Nations finds dozens of bodies in Ivory Coast mass graves
200,000 people rally across Mexico to demand an end to the war on drugs
Growing opposition to Obama Administration's "Secure Communities" program
HEADLINES
House to house raids in Syria today; hundreds detained
Syrian authorities continued house-to-house raids in Banias, Homs, on the outskirts of Damascus and in villages near Deraa today. The Syrian Observatory for Human Rights says hundreds of organizers and protesters were arrested. A 12 year old boy was among those killed yesterday in Homs where tanks moving in residential areas were greeted by a daisy chain of demonstrators. Ten civilians died, ambushed while traveling back from Lebanon – officials blame terrorists, but human rights groups refute that claim.
Yemen's President still won't sign agreement; violent pro-democracy protests continue
And in Yemen, demonstrations also continue to be met with force, with troops and tanks in Taiz, where at least three people died during a protest by teachers. Pro-democracy rallies in other cities were also met by violence, as protesters continue the call for President Ali Abdullah Saleh to sign the Gulf Co- operation Council mediated plan to step down, ending his more than three decades of rule.
Gilani says Pakistan will retaliate against any attack on its sovereignty
Prime Minister Yousuf Raza Gilani says the notion that Pakistan was in any way incompetent or complicit in hiding Osama bin Laden is "absurd." Gilani addressed the nation's Parliament today, saying that intelligence failures were the responsibility of all international intelligence agencies around the globe. And, he issued clear warning about future invasions of the nation's sovereign territory.
"Any attack against Pakistan's strategic assets whether overt or covert, will find a matching response. Pakistan reserves the right to retaliate with full force. No one should underestimate the resolve and capability of our nation and armed forces to defend our sacred homeland."
However, the Guardian reports today that the US and Pakistan secretly made an agreement ten years ago allowing such action. The Guardian goes further, saying the agreement between then President George W. Bush And General Pervez Musharaff would allow the US to "conduct a unilateral raid inside Pakistan in search of Bin Laden…" and afterwords "…. Pakistan would vociferously protest the incursion."
Protests in India over land rights turns violent; 4 dead
Land acquisition, or eminent domain, is a major issue throughout India. In Uttar Pradesh, local farmers continue to rally today against one such government taking for a third day today. Over the weekend, at least four people died in the protests. FSRN's Bismillah Geelani has more.
Farmers in the area have been agitating for several months against a land grab for a highway project. They say authorities acquired their land without their consent and did not pay them adequate compensation. Protesting farmers held three government employees hostage and wanted a meeting with the Chief Minister in exchange for their release. On Saturday, violence broke out when police tried to rescue the hostages. Two policemen and at least two farmers died. Officials claim that protesters opened fire first; the demonstrators deny the charge. They accuse the police of ransacking their houses and damaging their property. Ram Piyari is a local villager
"We have never seen this kind of repression and loot. They came down on us as if we had committed a crime. Is it wrong to demand compensation for our land? Isn't that our right?"
Following the weekend clashes, protests have now spread to adjoining areas. The government's attempts to acquire farm land for industries are facing resistance in other regions of India as well. Bismillah Geelani, FSRN, New Delhi

Israeli nuclear whistle blower no longer wants Israeli citizenship
Israeli nuclear whistle blower Mordechai Vanunu is asking the Israeli government to strip him of citizenship, under a recently enacted law aimed at punishing those convicted of espionage or treason. FSRN's Jillian Kestler-D'Amours is in Jerusalem.
In a letter to the Israeli Ministry of Interior released over the weekend, Mordechai Vanunu wrote that he no longer wants Israeli citizenship or to live in Israel. He wrote that he still feels like "a prisoner of war and a hostage, held by the state and the government." Vanunu was convicted of treason for revealing secrets about Israel's nuclear weapons program to a British newspaper in the 1980s. He spent 18 years in an Israeli prison, of which 11 years were spent in solitary confinement. Since his release in 2004, he has lived under strict conditions, including bans on traveling abroad, and contact with foreigners and the media. When contacted by FSRN, Vanunu said he couldn't comment due to these restrictions. Jillian Koestler-D'amours, FSRN, Jerusalem.
150,000 West Bank workers will not get a paycheck
Some 150,000 state employees , including teachers and municipal service workers will not get their paychecks from the Palestinian Authority this month. The PA says it can't meet payroll because Israel is withholding some 88 million of its dollars in tax revenues. Israel delayed payment out of concern about the recent unity agreement between Fatah and Hamas.
Mississippi River to crest at 48 feet near Memphis tonight
Residents of Memphis are watching the river flow – and rise – today. The Mississippi surged over the weekend. Emergency workers went door to door in low areas today, encouraging residents to leave. Further south, the Army Corps of Engineers is diverting flow from the Mississippi to Lake Pontchartrain to the Gulf of Mexico.
Moms say NY nuclear plant unsafe
In New Paltz, New York yesterday, mothers celebrated their hallmark day by gathering to call attention to what they say are unsafe conditions at New York's Indian Point nuclear power plant. A 2008 geological study found that fault lines merely a mile away form the plant could create a 7.0 quake. Plant officials say the facility is strong enough to bear only a 6.1 tremor.
FEATURES
Hundreds feared dead after a boat carrying migrants fleeing Libya disappears
A boat carrying hundreds of migrants fleeing Libya has disappeared. The vessel left Tripoli on Friday, and witnesses report seeing it sink near the coast. Some passengers' bodies have been recovered, but many more are missing. This accident is one of a growing number in which boats carrying migrants have disappeared or capsized in the Mediterranean. For more we go to Jean-Philippe Chauzy, spokesperson for the International Organization for Migration. During the past 48 hours they've been interviewing survivors from this Friday's tragedy.
News Update: In another incident involving a boat of migrants fleeing Libya, the Italian coastguard says they rescued about 500 people yesterday after their boat hit rocks near the Italian island of Lampedusa.
In Egypt clashes between Muslim Salafists and Coptic Christians leave 12 dead
In Egypt, twelve people are dead and about 200 wounded after a clash over the weekend between Muslim Salafists and Coptic Christians. The violence occurred when several hundred Salafist Muslims gathered outside the Coptic Saint Mena Church in Cairo's Imbaba district to protest the allegation that a Christian woman was being held there against her will because she had married a Muslim and converted to Islam. Egypt's military responded to the violence by arresting 190 people who it says will face military trials. To find out more about what could be a sign of returning religious tensions after the fall of the regime of Hosni Mubarak we were joined by FSRN's correspondent in Cairo, Aya Batrawy.
The United Nations finds dozens of bodies in Ivory Coast mass graves
In Ivory Coast, the United Nations says it has found dozens of bodies in mass graves in a suburb of the capital, Abidjan. The country is still recovering from months of conflict following a disputed Presidential election and human rights observers are investigating possible abuses committed by forces loyal to both former leader, Laurent Gbagbo and the recently sworn in President, Alassane Ouattara. For more on the investigation, UN Radio's Patrick Maigua spoke to Rupert Colville, spokesperson for High Commissioner for Human Rights.
200,000 people rally across Mexico to demand an end to the war on drugs
In cities across Mexico, more than 200,000 rallied over the weekend to demand an end to the war on drugs that has resulted in an estimated 35 to 40,000 deaths in the last four years. Mexicans marched under the banner of "Estamos hasta la madre," which loosely translates to "We've had it up to here." Marches that began on Thursday culminated yesterday in Mexico City. FSRN's Andalusia Knoll was there and filed this report.
Growing opposition to Obama Administration's "Secure Communities" program
Members of the Congressional Hispanic Caucus submitted a letter to President Obama urging suspension of the "Secure Communities" program, which forwards fingerprint information from local arrests to Immigration and Customs Enforcement. This request comes as some state and local jurisdictions are increasingly resistant to participating in the program. Michael Lawson has more.