Newscast for Thursday, May 12, 2011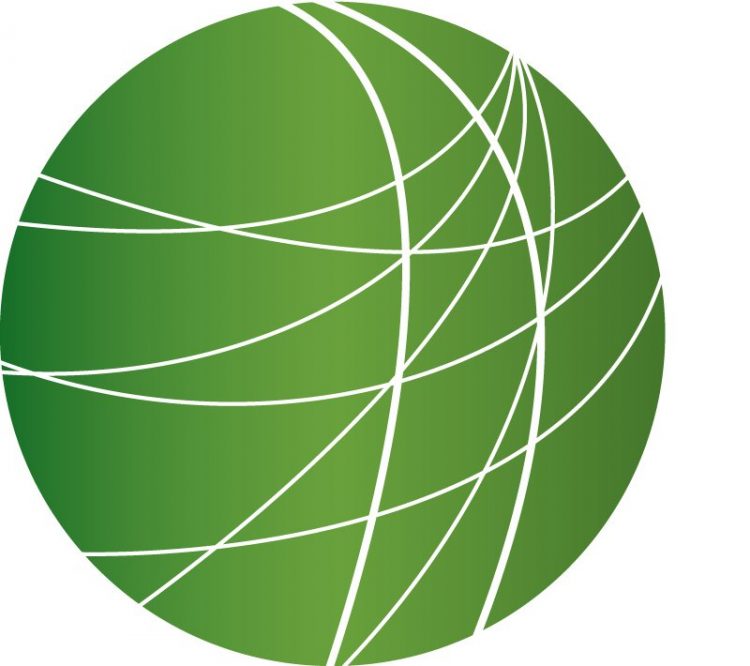 European Ministers discuss opt out clause for the "borderless Europe" Schengen Agreement
Leading Ugandan gay rights activist discusses her country's extreme anti-gay laws
In Honduras, another journalist is murdered
Canada's first, legal, drug injection facility faces a legal challenge that could shut it down
US lawmakers at odds over how to deal with the nation's debt limit
US Congress approves bill to speed up issue of oil and gas drilling permits
HEADLINES
Students protest in Syria's second largest city
Thousands of students rallied overnight in Syria's second-largest city, Aleppo. Videos uploaded to YouTube show youth marching through the streets and chanting in large groups in the city. Elsewhere in the country Syrian security forces continue to intensify their crackdown on residents. Yesterday, the protester death toll rose to 19.
In Libya, rebel efforts are seeing more progress, with the aid of NATO military support. Yesterday, media reports say rebels took control of the Misrata airport and last night, NATO bombed the capital Tripoli.
Laos halts construction on Mekong dam project
The Lao Government has succumbed to regional pressure and halted a multi-billion dollar hydro-electric power project on the lower Mekong River. Groups lobbying to stop the project welcome the decision, but continue to back calls by Vietnam for a 10-year moratorium on development. FSRN's Ron Corben reports.
Reporter:
The Xayaburi Dam is one of 11 proposed hydropower developments on the lower Mekong River. Although located in Laos, Thailand was to be the main destination of power from the plant. Environmentalists say the dam could affect the livelihoods of up to 40 million people in the Mekong River region.
Ame Trandem is a representative from the US-based environmental group, International Rivers. While welcoming the Lao Government's decision, Trandem says the group wants all construction at the site to be halted.
"There needs further study. I think this is good news and a reversal to its position of a few weeks ago. However, we're still waiting for official confirmation from Laos, and in the meantime, we want to see all construction stopped at the dam site, and we want to see equipment cleared as well."
The Lao Government agreed to stall development after neighboring Vietnam voiced fears about the dam's impact on Mekong river ecology and agriculture. Ron Corben, FSRN, Bangkok.
Nazi death camp officer sentenced to five years
A former US autoworker has been convicted by a German court for his role during the World War II Holocaust. The court found that 91-year old John Demjanjuk served as a guard at Poland's Sobibor death camp in 1943. During his tenure there, about 28,000 Jews were killed. Demjanjuk has been sentenced to five years in prison, but was released for the appeals process because of his advanced age and ill health.
First Nation peoples block park construction in Canada
Indigenous people of the Cold Lake First Nation in Alberta, Canada have been blockading construction access to their traditional lands since last Friday, but could face problems with federal law officials today. Tribal activists say the province doesn't have permission to build a proposed new park on their land. FSRN's Aaron Lakoff has the story from Canada.
Reporter:
The Dene Suline people of Cold Lake, Alberta kept vigil last night on a blockade site where they have been camped out since late last week. Local media report that about 30 people have been blocking a road and occupying their territory, which is being proposed for a provincial park. Protesters say Alberta officials have not received consent from the Nation to use the land.
However, the group faces a potential court injunction, which could force their removal at the hands of the Royal Canadian Mounted Police. Brian Grandbois is an indigenous resident of Cold Lake and a spokesperson for the blockade.
"The majority of the voice of the people is that we will not move. We will not adhere to the province's wishes to get rid of us."
The protesters have filed a counter-injunction, which would amount in a stop-work order for the province. Aaron Lakoff, FSRN.

Nation's public schools feel crunch of budget cuts
Massive cuts to state education budgets are happening all over the country. This week the Oklahoma governor proposed a four percent cut to public education funding. California is looking at a proposed four billion dollars in education cuts this year. There, teachers are protesting. A group set up four hundred chairs in front of the Sacramento capitol building yesterday – one chair for each one hundred  teachers laid off by the state in the past three years. Students, parents and teachers are also planning to protest education cuts in Philadelphia this weekend.
Today, teachers in New York City are showing their displeasure at thousands of proposed layoffs. Public education supporters are marching on Wall Street to demand wealthy Americans pay their fair share. Community News Production Institute Reporter Jaisal Noor has more.
Reporter:
The rally has been dubbed "The Day We Made Wall Street Stand Still." Students, parents, city workers, union activists and grassroots organizers are demanding that tax loopholes for the rich be closed. They want bankers and CEOs to contribute an equitable amount to education funding. Last week, New York City Mayor Michael Bloomberg unveiled a budget with the first teacher layoffs in two decades. Daniel Levitt teaches at Public School 323 in the Bronx.
"We're taking to the streets today to let Mayor Bloomberg know that we're not going to stand around while he threatens our schools with his proposed budget. In his budget there would be over six thousand teachers losing their jobs. He's asking New York City's children to suffer while the CEOs on Wall Street get record bonuses."
Protesters are also calling for an end to budget cuts targeting other services for the working class and poor. Jaisal Noor, FSRN, New York.
FEATURES
European Ministers discuss opt out clause for the "borderless Europe" Schengen Agreement
European home affairs ministers held an emergency meeting today to debate the EU's response to the influx of migrants fleeing the unrest in North Africa. They're considering whether to make changes to the so-called Schengen, open-border agreement to allow EU members to temporarily reinstate border controls in emergency situations. Hermione Gee reports from Amsterdam.
Leading Ugandan gay rights activist discusses her country's extreme anti-gay laws
We go to Uganda for the third report in our series on gay rights, discrimination and religion. Today Uganda's President, Yoweri Museveni was sworn in as President for a fourth time. Opposition leader Kizza Besigye also returned to the country today, after authorities prevented his entry on Wednesday. Besigye was arrested multiple times for recent "Walk to Work" protests. As his supporters gathered today to welcome him back, police fired tear gas at the crowd. CNN reports that dozens were injured and live ammunition was used. Uganda's record on human rights, and LGBT rights in particular, has attracted a lot of criticism at home and overseas. Under Ugandan law, committing what are described as homosexual acts is illegal and the penalty can be a life sentence. This week lawmakers are expected to debate a controversial anti-gay bill that proposed the death penalty for certain homosexual acts. Ugandan lawmakers have said they would drop that provision from the bill but the rest of it could be voted on tomorrow and become law. For more, we turned to Kasha Jacqueline founder of Freedom and Roam Uganda, an LGBT rights organization in Kampala.
Earlier this month, she received the Martin Ennals Award for Human Rights Defenders. For more of our series on gay rights, discrimination, and religion, go to our website.
In Honduras, another journalist is murdered
Yesterday on the show we covered the ongoing intimidation, arrest, and murder of rights activists in Honduras. Today, we learned that another journalist was murdered. Francisco Medina from Channel 9 News, who regularly reported on the national police and security firms, was shot by two men on a motorcycle outside his house in the city of Morozan on Tuesday. He died later in a hospital becoming the 11th journalist killed in Honduras since 2010.
Canada's first, legal, drug injection facility faces a legal challenge that could shut it down
Last year, FSRN broadcast a special program about Vancouver's downtown east side, one of the poorest postal codes in Canada. Featured in the documentary was Insite, North America's first, legal safe injection facility. Today, that facility is at the center of a Supreme Court case. The Harper administration wants to shut it down, saying it increases addiction. But the facility has a lot of support locally, including from the current and five former Mayors, who say it's saving lives, reducing HIV and other diseases and helping more people get drug treatment. Dr. Gabor Maté, the facility's lead physician responded to critics within the Harper Administration in an interview with FSRN's Zack Baddorf last year:
"They seem to believe that by helping people inject safely we're actually somehow condoning or enabling addiction. They have not read the more than two dozen international studies now that have shown the value of Insite, including its economic value. They're simply stuck in an ideological position of judgment. They're completely impervious to the facts."
At the Insite clinic, drug addicts are given a safe place to inject under the supervision of a nurse. It opened in 2003 as a health facility operated by the British Columbia Ministry of Health Services. But it needed an exemption to the country's drug laws that was provided at the time by the majority Liberal government, but the current conservative government wants to cease providing this exemption. Canada's Supreme Court heard arguments in the case today. During past legal challenges, lower courts have ruled in favor of Insite.
US lawmakers at odds over how to deal with the nation's debt limit
The next big test of bi-partisanship for Congress and the White House will come over how they handle the nation's debt limit. Specifically, whether they reach an agreement to raise it or let the country default on its obligations. Matt Laslo has the story.
US Congress approves bill to speed up issue of oil and gas drilling permits
In Washington, the House approved a bill Wednesday to speed up the issuing of oil and gas drilling permits. The measure passed by 263 votes to 163 and gives the government a maximum of 60 days to decide if a company can drill. New Mexico Representative Steve Pearce said this bill and another passed by Republicans last week will help put people back to work in the oil industry:
"Know that the administration has within its power to improve the situation with jobs immediately, but instead they're doing the things that harm our work … those lease sales were previously scheduled but instead of going ahead with them the administration has put them on hold."
Meanwhile, the Bureau of Ocean and Energy Management (BOEMRE) approved more deep-water drilling permits – giving Royal Dutch Shell the green light for five exploratory wells in the Gulf of Mexico. And at a Senate Finance Committee hearing today, big oil chiefs including executives from Shell, Chevron, BP and Exxon Mobil defended the more than 20 billion dollars in tax subsidies they receive from the government. On Tuesday, the Committee's Chair, Max Baucus, introduced a bill proposing to end the subsidy.