Newscast for Friday, May 13, 2011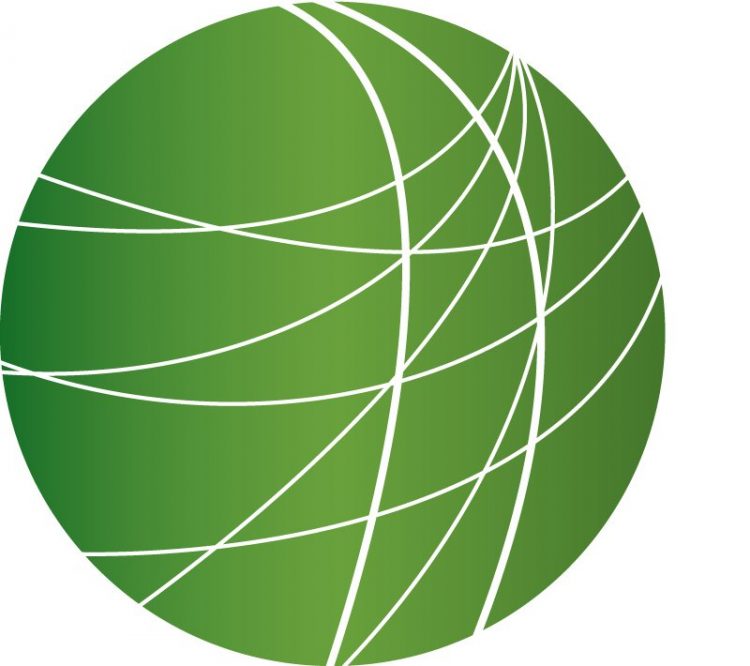 In Syria, tanks surround mosques as thousands of people continue their protests
NATO Secretary General responds to criticisms about the Libya mission
Activists condemn Obama administration's silence on Bahrain crackdown
Environmentalists raise concerns about drilling and future military tensions in the Arctic
Left loses significant ground in India's provincial elections
HEADLINES
Retaliation blasts kill 80 at Pakistan training facility
Debris, blown out shop windows, and blood – that was the scene today in northwest Pakistan, after two suicide bomb attacks at a paramilitary training facility. The Taliban has taken responsibility for the blasts in the town of Shabqadar near Peshawar. At least 80 people are dead, most of them trainees. Dozens more were injured. A Taliban spokesperson told the Associated Press that the blast was in retaliation for the death of Osama bin Laden. He also said they planned to go after President Obama and any of his allies.
Another radiation leak means longer clean-up times at Fukushima
As of Wednesday, the death toll from Japan's earthquake and tsunami stood at nearly 15,000 and about 10,000 more are still listed as missing. This week marked the two-month anniversary. Citizens are once again alarmed by news of a newly discovered hole in one of Fukushima Nuclear Plant's reactors. With news of this "meltdown" plant operator TEPCO now admits they have to revise previous plans for plant stabilization, saying it will now take at least nine instead of six months to remedy. And today TEPCO announced plans to build giant tents over the reactors to help contain the leaking radiation. FSRN's Claudia Cragg has this update.
Reporter:
TEPCO's general manager Junichi Matsumoto has announced a "large leak of several centimeters in reactor 1." This means the reactor's fuel rods may have been completely exposed to the air for two months. Since the discovery, 10,400 tons of water have been pumped in as an emergency measure to cool it. But sealing newly discovered leaks in this way is perilous and difficult, according to nuclear experts, because workers need sustained access to areas of high radioactive exposure.
Just Wednesday TEPCO sealed a different leak of contaminated water they say may have been spilling into the ocean. As of now the true extent of the leaks and seepage remains very unclear. Greenpeace Japan has released findings that seaweed – a Japanese diet staple -collected near the plant has radiation levels five times the government's decreed safety limit. Environmentalists continue to raise concerns about accumulating radioactivity in marine ecosystems that provide Japan with a quarter of its seafood.
Meanwhile, on Wednesday, Emperor Akihito and his wife paid an anniversary visit to Fukushima at precisely 2:46 pm, the time of the quake, and came away from the site with 10 different locally grown fruits and vegetables. It's not known, however, whether the Japanese royals will actually consume the vegetables themselves. Claudia Cragg, FSRN.

Qatar pulls support for Yemen reconciliation deal
As many as six protesters are dead in Yemen, after government forces opened fire on mass demonstrations. Protesters have dubbed the day "Friday of Decision." In the meantime, a Gulf Cooperation Council plan to usher President Ali Abdullah Saleh out of office took another hit today as Qatar pulled its support. Yemeni protesters have been opposed to the plan, saying it doesn't go far enough to ensure regime change.
US Middle East Envoy to retire
US Middle East Envoy George Mitchell is resigning from his post. Mitchell has primarily served as a mediator between Israel and Palestine during his two years of service, although little tangible progress has been made in striking a peace deal.
Corps of Engineers consider drastic Mississippi River diversion plan
As spring thaws and storms dump water into middle-America's rivers, floods have been wreaking havoc along the Mississippi, flooding cities like Memphis and the surrounding areas. Southern Louisiana isn't expecting high water for another week, but emergency steps are being planned to protect Baton Rouge, New Orleans, and the string of petrochemical plants and oil refineries between the two. FSRN's Zoe Sullivan reports.
Reporter:
The Mississippi River isn't expected to crest in New Orleans until late next week. Today, it flows relatively quiet along its levied banks, even as storms move through. But communities upriver have seen record flooding, despite efforts to divert some of the flow. During the first week of May, the Army Corps of Engineers blew three holes into Mississippi River levees to relieve pressure on the flood protection system down river. Consequently, thousands of acres of farmland were flooded in Missouri. Yesterday, the river overtopped a natural levee in Northern Louisiana flooding 12,000 acres of farmland.
Because of the expected high flow, on Monday, New Orleans officials opened the Bonnet Carre spillway roughly 12 miles west of the city. That allows river water to flow into Lake Pontchartrain, and from there, the Gulf of Mexico.
Currently, the Army Corps of Engineers is considering whether to open the Morganza Floodway, located north of Baton Rouge. If they do, roughly 25,000 people would be displaced from Cajun country, including the population of Morgan City. The Morganza Floodway has only been utilized on one other occasion – in 1973. Zoe Sullivan, FSRN, New Orleans.
FEATURES
In Syria, tanks surround mosques as thousands of people continue their protests
In Syria today, thousands of people demonstrated in cities across the country. The weekly protests following Friday prayers have continued, despite a growing crackdown by police and security forces, which have surrounded entire towns, and cut off telecommunications, electricity and water. In this video footage uploaded to YouTube, said to be from a protest in the town of Alramlah today, a group of young men chant and set light to a banner of President Bashar al-Assad.
At least three people have been killed, two of them in Homs where security forces opened fire, in spite of a promise by President Assad that troops would not fire on protesters. In the city of Deraa, a focus of protests and a heavy government crackdown in recent days using tanks and live ammunition, Ammar Qurabi, head of the Arab Organization for Human Rights told Bloomberg News that people were barred from attending Friday prayers and that there are tanks outside every mosque. An activist in al-Qadam near Damascus told the BBC what was happening at mosques in his neighborhood:
"The fear has been planted in the hearts of these people. They're taking so restrict and suppressive measures, once they leave the mosque, anyone who shouts, or who says, 'Freedom', they directly run towards him and start hitting him and directly take him to their cars. Today I went to al Hassam Mosque in el Middan, they didn't allow me to enter!"
Reuters, quoting Syria's Information Minister said the President would start a round of national dialogue with the provinces in the coming days.
The United Nations said that although it is unable to confirm the death toll, figures provided by NGOs documenting between 700 and 850 deaths and thousands of arrests appeared to be accurate.
NATO Secretary General responds to criticisms about the Libya mission
NATO has increased its air strikes on what it says are military targets in Libya, but some critics say the alliance is going too far and that there's no end in sight to the conflict. Matt Laslo talked to the NATO secretary general, Anders Fogh Rasmussen, about the mission and has this story from Washington.
Activists condemn Obama administration's silence on Bahrain crackdown
In Bahrain, the head of the military said yesterday that troops sent by Saudi Arabia to help crush the unrest will remain after emergency rule is lifted next month. As news of human rights abuses in Bahrain continues to mount, activists testified before a human rights commission in Washington, DC and urged the Obama administration to condemn the violence. Michael Lawson has more.
Environmentalists raise concerns about drilling and future military tensions in the Arctic
In Greenland yesterday, the Arctic Council, that includes the US, Russia and Canada, signed its first legally binding agreement, which establishes policies for search and rescue operations. Members also discussed better ways of preventing and dealing with oil spills in that region. Observers say future agreements could include contentious issues like oil and gas exploration that are strongly opposed by environmental groups. For many years, Greenpeace has tried to protect the fragile arctic environment, where there's growing evidence of melting sea ice and retreating coastline. For more, we spoke to John Hocevar, Greenpeace Oceans Campaign Director.
Left loses significant ground in India's provincial elections
India's Election Commission today declared the results of provincial elections in four Indian states. Among the regions that went to polls were the states of Kerala and West Bengal where left wing parties have been in power. But today's results have reversed the power equation by huge margins and many in India are calling it a watershed moment. Bismillah Geelani has the story.