Newscast for Wednesday, May 25, 2011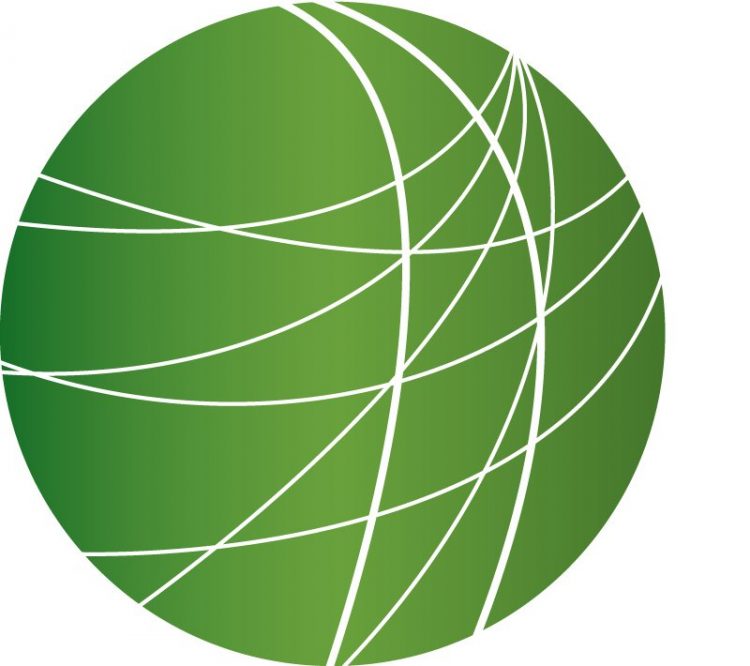 US lawmakers poised to renew provisions of the controversial Patriot Act
The SEC adopts new whistleblowing rules for reporting financial wrongdoing
Activists pressure oil giant Chevron to improve environmental standards
Violent clashes in Sudan's oil rich Abyei region
Residents in Gaza react to Middle East speeches by President Obama and Prime Minister Netanyahu
HEADLINES
Choucha Refugee Camp in Tunisia falls into chaos
Clashes between local Tunisians and refugees housed at a camp along the Tunisia-Libya border erupted yesterday. The violence left the camp in ruins and as many as 10 people dead, according to refugees.  Today government officials toured the site of the violence. FSRN's Marine Olivesi journeyed to the camp and files this report.
Reporter:
The Tunisian Defense Minister visiting Choucha camp found the remains of burnt tents and hundreds of refugees from Sudan, Somalia, Eritrea and other African nations in disarray. Choucha's 3000 migrants – including several hundred children – had to sleep out in the open last night, with no food and scant protection. Jella, a refugee from Liberia, says they've been let down.
"We're helpless refugees. We don't know what's going on … no protection. We're fleeing from a war, to come again in this situation, it's pathetic."
Four Eritrean asylum seekers died in a fire on Sunday morning. Then refugees blocked the main road next to the camp, a vital transport and trade route for local residents. In response, hordes of local young men carrying sticks and bats tried to break the roadblock on Tuesday. They set fire to dozens of tents and looted part of the camp. Many refugees said Tunisian soldiers and policemen stood by and watch the rampage unfold, but only intervened late in the evening to disperse the crowd. Marine Olivesi, FSRN in Choucha Camp, Tunisia.
Clashes continue in Yemen
Fighting continued today in Yemen as anti-government protesters clashed with state security forces.  Opposition supporters are still angry President Ali Abdullah Saleh refused to sign a Gulf Cooperation Council agreement that would have established a process for him to step down. The New York Times reports more than 24 people have died in the fighting. Reports say members of the opposition have taken over the trade and tourism ministry buildings in the capital Sana'a. Talk and fears of an all-out civil war have begun to circulate through the population.
Connecticut Dream Act bill goes to governor
Connecticut is the twelfth state to pass legislation to enable undocumented high school graduates to get in-state tuition rates. In-state tuition is about one third the rate out-of-state students pay to attend public colleges and universities in the state. An almost identical bill was passed in 2007, but vetoed by the Republican governor. This time, Democratic Governor Dannel Malloy has pledged to sign it. FSRN's Melinda Tuhus reports.
Reporter:
The so-called Connecticut DREAM Act will allow an expected 200 to 250 undocumented students a year qualify for in-state tuition rates at public two- and four-year colleges.
Some opponents of the bill said these students could take spots away from legal residents, while others worried that the legislation could put both legislators and the students themselves at legal risk.
Supporters, including many youth and their allies in faith communities and the General Assembly, said passing the bill rights a wrong for these young people, who grew up in the state. As an undocumented college student, Lorella Praeli worked hard to get the bill passed. She watched the final Senate debate on Tuesday.
"There's a high drop-out rate among undocumented students, and I think it will provide that hope … it will give them that hope and incentive to work really hard and it lets them know that it's possible, that a higher education is possible."
As part of the bill, students must sign an affidavit that they will file for citizenship when and if federal immigration reform passes. Melinda Tuhus, FSRN, New Haven.
South Carolina passes AZ-style immigration bill
The legislature of South Carolina has pushed forward an Arizona-style immigration bill opponents say will encourage racial profiling and stress under-funded law enforcement agencies. House Republicans, lead by Charleston Representative Bobby Harrell, passed the legislation largely along party lines, blaming the federal government for not taking action.
"It has become abundantly clear that if we want something done about illegal immigration, we're going to have to do it ourselves."
The legislation will now have to be reconciled in the Senate before its expected to be signed by the state's Republican governor. If passed, South Carolina will join Arizona, Utah and Georgia in enacting state immigration legislation. Several other states are also considering similar legislation.  Arizona's bill is currently being challenged in the courts.
Chicago activists arrested in coal plant action
Over the past day, police have arrested sixteen Chicago activists calling for the closure of the city's two operating coal power plants. FSRN's Lisa Matuska reports from Illinois.
Reporter:
Early Tuesday morning eight people climbed up the 450-foot tower of the Fisk coal power plant in southwest Chicago.  Eight others repelled over a nearby bridge and hung above the river to prevent a coal barge from getting through.
One of the Greenpeace activists who climbed the tower, Kelly Mitchell, says they are calling on plant-operator Edison International to own up to the health effects of coal plant emissions on the surrounding communities.
"You've got to realize you can't put your profits above everything forever if you are going to operate in a community for as long as you have you have to take responsibility for the public health crisis that you've created. This plant is so old and dirty, it's just time to go."
The two plants have been in operation for more than 50 years. Several studies, including one from the Harvard School of Public Health, have confirmed negative health effects.  Edison International has claimed the operations are clean and safe for the surrounding communities, and they say that the greatest harm would come from lost jobs if the plants were to shut down. Lisa Matuska, FSRN, Chicago.
FEATURES
US lawmakers poised to renew provisions of the controversial Patriot Act
This week Congress is debating whether or not to extend the controversial Patriot Act, which many civil libertarians say impedes people's right to privacy. Matt Laslo is tracking the debate in Washington.
The SEC adopts new whistleblowing rules for reporting financial wrongdoing
The Securities and Exchange Commission (SEC) adopted new rules today that it says will provide a powerful new incentive to report fraud and other financial wrongdoing. Corporate whistleblowers can now collect up to 30% of any penalty the SEC ends up enforcing as a result of the whistleblower's tip off. SEC Chairperson, Mary Schapiro, hopes this will inspire more employees to document fraud at their companies and curb the abuse.
"The final rules would give credit to a whistleblower whose company passes the information along to the Commission, even if the whistleblower does not. This could create an opportunity for a whistleblower to obtain a reward through internal reporting, where the whistleblower might not otherwise have qualified for an award because the information was not sufficiently specific and credible."
The new rules stem from the Dodd-Frank Act, the overhaul of Wall Street passed by Congress last year. For more we're joined by, Nomi Prins, a Senior Fellow at Demos who's written extensively about the financial crisis and the problems in our economic system.
Activists pressure oil giant Chevron to improve environmental standards
Shareholders weren't the only ones at oil giant Chevron's annual meeting in California today. Activists from around the world showed up to pressure the company to raise its environmental standards. The company faces an 18 billion dollar fine for pollution in the Amazon. FSRN's Christina Aanestad attended the shareholders meeting this morning and filed this report.
Violent clashes in Sudan's oil rich Abyei region
Tensions are rising in Sudan over Abyei, an oil rich region where clashes occurred over the last several days between troops from the North and South. Thousands of civilians have been displaced and humanitarian workers can't access some areas. UN Radio's Derrick Mbatha report.
Residents in Gaza react to Middle East speeches by President Obama and Prime Minister Netanyahu
This week, President Obama announced his support for a Palestinian state based on pre-1967 borders, within a land swap agreed-upon between Israel and the Palestinians, but he called on the Palestinians to recognize Israel as a Jewish state as a perquisite for peace. Israeli Prime Minister, Benyamin Netanyahu, wouldn't accept pre-1967 borders but said he was willing to make painful compromises to achieve peace. To get Palestinian thoughts on the issue, FSRN's Rami Almeghari went out into the streets of Gaza to ask residents for their reactions. Rami spoke with engineer Emad Alkaldi; freelance translator Yousef Ghaben; Palestinian Authority Worker Emad Hammad; Historical Studies Graduate Marwan Tafesh; and university students Alaa Hassan, Reem Elwhaidi and Wala Madi.