Newscast for Monday, May 23, 2011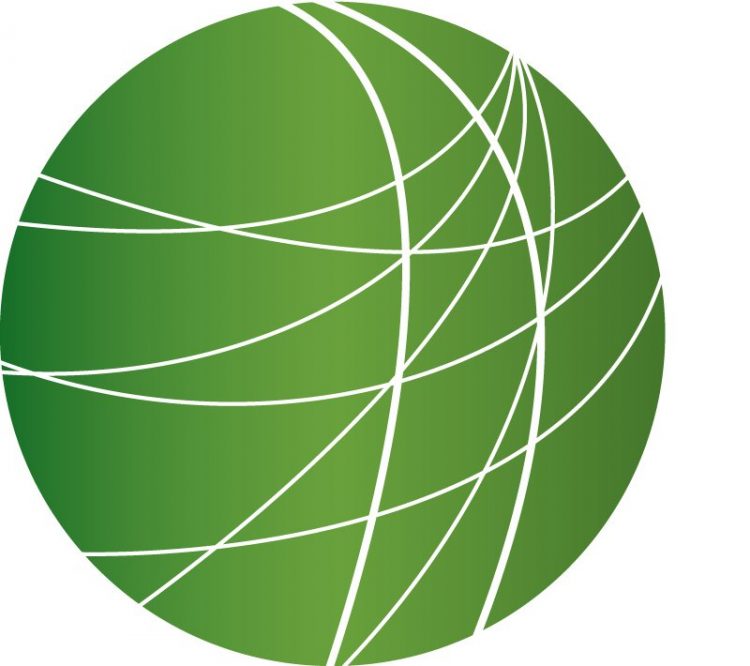 Tornado devastates Joplin, Missouri
Civilians displaced from Sudanese town
Economic woes fuel electoral upset and protests in Spain
Still no freedom of movement at Rafah Crossing
Keeping guns out of Berkeley schools
Lakota Music Project bridges cultures
HEADLINES
Yemen: Pitched Street Battles after President Saleh Refuses to Step Down
There are gun battles in the streets of Yemen's capital, Sanaa, today, where witnesses report several government buildings have been set ablaze. The violence comes after Yemeni president Ali Abdullah Saleh refused to sign an agreement that would have him step down from office. He said he'd sign only if opposition leaders came to the presidential palace to sign in person: "If they refuse, we will face them with all available means everywhere, and if the country goes to civil war, they will have to bear the responsibility for bloodshed that will be everywhere."
Pakistan: Taliban Forces Take Top-Security Naval Base
Violence in the Pakistani city of Karachi as well, where commandos regained control of a naval base today. Taliban forces attacked the high-security complex and then occupied it for 18 hours, killing 12 security officers and destroying at least two
US-supplied surveillance planes. Here's Taliban spokesperson Asanallah Asan: "We have two purposes: To harm the military, which is supportive of the Americans . . .  Second, this attack is also revenge for the killing of Sheikh Osama Bin Laden . . . Such operations will continue our revenge is complete."
At least four of the Taliban fighters were killed in the fighting.
Taliban Say Mullah Omar is Still Alive
In unrelated news, Taliban spokesmen are vigorously denying internet rumours that the movement's spiritual leader has died or been killed. Afghanistan's main intelligence service says the cleric Mullah Omar has disappeared from his alleged hideout–but western diplomats in the area say they're skeptical of reports he's been killed.
EU Imposes Sanctions in Syria President
The European Union has for the first time imposed sanctions on Syrian President Bashar Al-Assad. The move is a response to the Assad government's crackdown on protesters, which has reportedly killed more than 900.
EU Foreign Secretary Catherine Ashton: "The government needs to understand that the people are asking by peaceful means for the kind of reforms that the government has said that they're interested in. And they now ought to engage properly and do that."
Rachel Corrie Death Trial Update
In Israel, the civil trial over the death of American peace activist Rachel Corrie resumed yesterday with the testimony of a former Israeli Army spokesperson. A bulldozer driven by an Israeli soldier crushed and killed Corrie in 2003 while she was trying to prevent the demolition of a Palestinian home in Gaza. FSRN's Jillian Kestler-D'Amours has more from Jerusalem.
The search for answers in the killing of Rachel Corrie continues over one year after trial proceedings began in the Corrie family's lawsuit against the state of Israel in March 2010.
Former Israeli Defense Forces Spokesperson Ruth Yaron testified primarily about the activities of the International Solidarity Movement, the organization Corrie was volunteering with at the time of her death.
According to Craig Corrie, Rachel's father, Yaron's testimony was meant to discredit the ISM:  "In any case, there's no justification for killing an unarmed civilian. And I think that it's incredibly strange that in this court, they would allow somebody to come in with apparently all second-hand information and try to use that to justify the killing of an unarmed peace activist." Israeli army commander Pinhas Zuaretz' was scheduled to testify as another government witness yesterday but his testimony was postponed. Zuaretz' was in charge of the Gaza Division's Southern Brigade and the bulldozer units at the time of Rachel's death. He is now expected to testify in July.
Supreme Court Orders Massive Prison Release
The Supreme Court has just ordered what is likely to be one of the largest prisoner releases in U.S. history. A 5-4 majority upheld a court order from the 9th circuit court of appeals directing the state of California to cut its prison population by at least 37,000 people. At issue was whether severe overcrowding in the state prison system amounted to "cruel and unusual punishment" – a violation of the U.S. constitution. The majority opinion, authored by Justice Anthony M. Kennedy, said overcrowding in California prisons had already caused "suffering and death," largely because of poor access to basic health care inside prisons. The decision says up to 54 prisoners share one toilet in California, and as many as 200 sleep in a gymnasium. The decisions leaves the state with major discretion on how to reduce its prison population – in theory, California could pay to house some prisoners in private out-of-state facilities rather than release them.
Pawlenty's In
Former Minnesota Governor Tim Pawlenty officially entered the race for the Republican presidential nomination today — he accused President Obama of failing to tell the American people that it's not possible to fix the country's fiscal problems without making cuts: "Fluffy promises of hope and change don't buy our groceries, pay our mortgage payments, or put gas in our cars." Pawlenty may be a top contender for the GOP nomination, but support in his home state isn't very strong. In a poll last year, 53% of Minnesotans said they wouldn't vote for Pawlenty in a presidential race.
FEATURES
Tornado devastates Joplin, Missouri
At least 89 people died after a massive tornado tore through Joplin, Missouri Sunday.
Missouri Governor Jay Nixon says a hospital was among the 2000 buildings damaged and that the preliminary death toll may rise as rescue workers sift through the rubble.
This video recorded inside of a Joplin store by YouTube user "Izelsg" gives an idea of the sheer intensity of the tornado…as well as what it was like to seek shelter with loved ones without knowing if they would survive.
Images from the ground show a grim landscape of flattened buildings and torn up trees.
In his first person account of the storm, Joplin Globe reporter Jeff Lehr wrote of walking into the street after the tornado destroyed his apartment and meeting other local residents who were unable to identify which street they were on. Lehr described the scene with "There is nothing familiar left now, and you become disoriented in the unrecognizableness [sic] of your own neighborhood, your own town."
When FSRN called the newsroom of the Joplin Globe today for more details, we learned that of newspaper's 20 reporters, half had lost their homes and only 3 had come in to work.
The Joplin tornado was the worst of nearly 70 reported storms across the Midwest this past weekend.
Civilians displaced from Sudanese town
UN peacekeepers say the Sudanese border town of Abyei is burning today, with widespread looting after troops from Northern Sudan entered the area. Southern Sudan is due to become independent of the North in July, and control of Abyei has been the worst sticking point in negotiations over how to divide the country. The northern forces say they entered Abyei to drive out forces loyal to the Sudan People's Liberation Army – an armed force from the country's south. Officials from South Sudan are calling the army's incursion "illegal and unconstitutional." It's not clear what side  of the conflict, if any,  the armed looters are affiliated with.
To find out more about what's happening in Abyei, UN Radio reporter Derrick Mbatha spoke with Kouider Zerrouk, the spokesperson for the United Nations Mission in Sudan who's in the Sudanese capital, Khartoum.
Economic woes fuel electoral upset and protests in Spain
Local elections in Spain overwhelmingly favored the right wing political party, Partido Popular.
The elections came amidst intense nationwide organizing by grassroots protestors known as the "indignados" or – the outraged.
These members of the "indignados" movement read aloud a manifesto detailing their reasons for camping out in public plazas across Spain. Among their list of grievances is that (quote) "the political class lives in a distant reality from the citizenry and through its economic power, it controls the system of governance"
Spain has been reeling from economic woes that led to severe austerity cuts. The official unemployment rate is over 20 percent.
As election results came in, protestors in Madrid's Plaza del Sol chanted "they don't represent us." They plan to remain camped out in the plaza for at least another week.
Still no freedom of movement at Rafah Crossing
In late  April, Egyptian officials announced they would permanently open the Rafah Crossing, allowing more freedom of movement for Palestinians in the Gaza Strip. But nearly a month later, restrictions are still in place. FSRN's Rami Almeghari reports.
Keeping guns out of Berkeley schools
School officials in Berkeley, California found six student with guns on or next to high school campuses during the first four months of 2011. This provoked a series of discussions on gun violence and a range of proposals – from installing metal detectors to adding more uniformed police on campus to requiring student ID badges. But some are emphasizing more moderate solutions and studying the root causes of the problem. Judith Scherr has the story.
Lakota Music Project bridges cultures
Building bridges between cultures is a lofty goal, but one that's not always attainable. As  Jim Kent reports,  Native American singers in South Dakota – and their non-Native symphonic counterparts are trying to do just that through the Lakota Music Project – a cultural collaboration that brings together diverse musical genres.