Newscast for Friday, June 17, 2011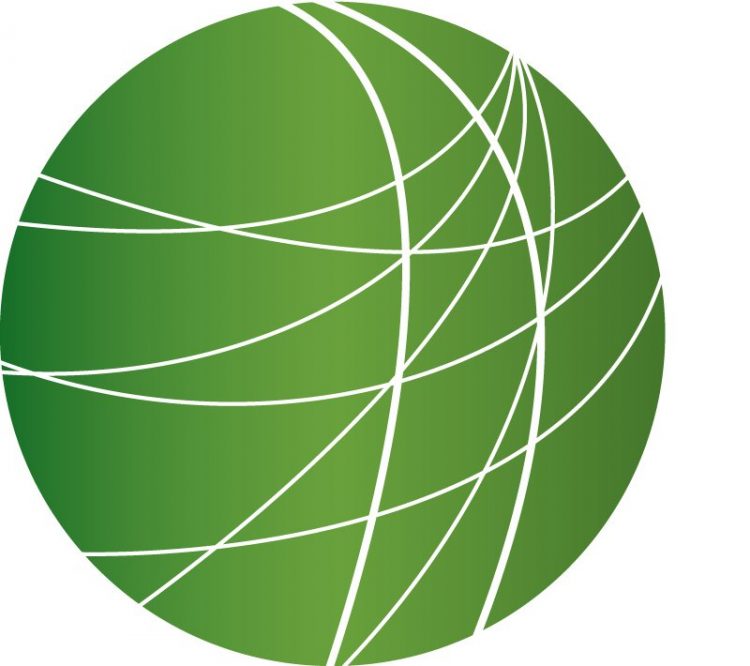 In Saudi Arabia, women across the country defy a ban on driving
In Benton Harbor, Michigan, the Governor's Emergency Manager faces increasing opposition from the Mayor, city commissioners and residents
US lawmakers approve an agricultural spending bill with deep cuts to a nutrition program for low-income women and children
Activists demand changes to anti-terrorist policy that ensnared innocent Canadian citizen
HEADLINES
Rocket attacks target Misrata area
At least 10 people are dead in the wake of bombardments by forces loyal to Libyan president Moamar Gaddafi. The rocket attacks occurred in areas west and east of the rebel-held city of Misrata. A rebel spokesperson told the AFP news agency that all of the dead were civilians. The standoff between rebels and Gaddafi loyalists has been locked in a stalemate for months despite NATO intervention.

Syrian unrest continues despite crackdown
Anti-government protests continue in Syria despite a deadly crackdown. Tens of thousands poured into the streets of cities across Syria after Friday prayers. [ambi sound] This video posted online and filmed from a rooftop in Hama city shows a massive crowd gathered in a public square. Security forces used live fire to disperse protests in at least 2 cities, killing around 20 people. The unrest has forced thousands of Syrians to flee to refugee camps across the border with Turkey.
Sectarian violence in Lebanon test for new government
Syria's unrest has also crossed into Lebanon where sectarian riots claimed the lives of 2 people and injured another seven. The clashes come only two days after the formation of a new cabinet. Zak Brophy has this report from Beirut.
The city of Tripoli, in northern Lebanon, descended into violence today with armed members of rival factions firing on one another. Two people died and at least seven were wounded. The clashes began in two neighborhoods with a history of inter-communal violence.  
The fighting along sectarian lines was linked to the upheavals across the border in Syria. One neighbourhood is predominantly Sunni Muslim and anti-Syrian and the other is mainly Alawite and supportive of the Assad government.
President Bashaar al Assad of Syria is from the Alawite sect and the small number of Alawites in Lebanon enjoyed increased political clout during the 29 years in which Syria dominated Lebanon. The fight erupted hours after a demonstration against the Assad regime's violent crackdown on protesters in Syria.
Lebanese Prime Minister Najib Mekati has ordered the army to take all necessary measures to restore calm in Tripoli. The unrest comes only two days after a new cabinet was announced breaking five months of political deadlock. Zak Brophy, FSRN, Beirut.
Greece faces economic crisis
Another Mediterranean nation is struggling with unrest. Greece swore in a new finance minister today on the heels of major protests over proposed austerity measures. The country is on the brink of defaulting on its loans from international financial institutions and is seeking a bailout from other Euro-zone member nations. Some analysts are now comparing the scenario in Greece to that of Argentina's economic collapse in 2001.

Drug war turns 40, Connecticut decriminalizes small possession of marijuana
Former president Richard Nixon initiated the War on Drugs forty years ago today, with the stated goal of saving young people from addiction. Since then, the US has become the nation with the world's highest incarceration rate. Some states, including Connecticut, are taking steps toward a different approach. Melinda Tuhus reports from New Haven.
Tens of thousands have died in drug war-related violence abroad, but the most visible impact of the poicy within the United States is the incarceration rate. Barbara Fair works with a criminal justice reform group in New Haven called My Brother's Keeper.
"The research has shown that whites use and sell drugs at the same rate as African Americans and Latinos, but when you look at who's in prison behind the war on drugs, it's disproportionately African Americans and Latinos, so you have to start questioning, what is this war really about?"
Among Connecticut's 17,500 prisoners, 70 percent are African American and Latino, while African Americans and Latinos make up just over 20 percent of the state's population. National figures are similarly disproportionate.
Politicians have often been hesitant to question or criticize drug war policies. However, Connecticut recently passed a law to decriminalize the possession of half an ounce or less of marijuana. The bill's sponsor, state senator Martin Looney, explains what decriminalization dies in practice.
"It means the penalty would be a violation, not a crime, meaning that it would be punishable by a fine only, without the possibility of a prison sentence."
About 40 percent of Connecticut inmates are serving time for drug-related crimes. The law makes Connecticut the 14th state to pass some kind of marijuana decriminalization legislation. It goes into effect July 1st. Melinda Tuhus, FSRN, New Haven.

Drug tests for Florida public sector workers on hold
Florida governor Rick Scott has quietly suspended an order that would force state workers to submit to drug testing 4 times a year. The suspension comes after the American Civil Liberties Union filed a lawsuit contending the measure constitutes and unreasonable search and violates the right to due process of employees suspected of no wrongdoing. The proposal to conduct frequent and expensive tests comes as many states are slashing their public spending budgets.
FEATURES
In Saudi Arabia, women across the country defy a ban on driving
This amateur video uploaded to YouTube of a woman in Saudi Arabia climbing into her car and driving it.   Women across the country have launched a protest, defying the law which bans them from driving cars.  The campaign is supported around the world and is using social media sites like Twitter and Facebook to keep followers updated. Women who drive face intimidation and threats of violence by conservative men who believe they are violating religious doctrines. Last month, Manal al Sharif, a Saudi woman who posted a similar video of herself driving was arrested and jailed by the Saudi authorities, and days later released. Najla is a young woman in the Saudi capital Riyadh who bravely defied the ban today and went out driving. She joins us now.  Welcome to Free Speech Radio News!
In Benton Harbor, Michigan, the Governor's Emergency Manager faces increasing opposition from the Mayor, city Commissioners and residents
There's a showdown brewing In Benton Harbor, Michigan, between local government officials and the state of Michigan. Governor Rick Snyder has given unprecedented power to a state-appointed Emergency Manager to oversee the city and its ailing budget. The Emergency Manager, Joe Harris, emboldened by a new state law passed in March, has stripped city officials of their ability to govern.
Earlier this month the city commission passed a resolution calling for Harris' removal and declaring that state law unconstitutional. In response, Last week Harris issued an order informing city officials and employees they could not attend city commission meetings without his written permission.
Tomorrow the Mayor of Benton Harbor, its city commissioners, and local activist groups will be rallying to protest the actions of the Emergency Manager. They accuse him of taking away their voting rights and democratic freedoms. For more, we spoke with Benton Harbor Commissioner, Dennis Knowles.
US lawmakers approve an agricultural spending bill with deep cuts to a nutrition program for low-income women and children
A 126 billion dollar Agricultural Appropriations bill passed the House of Representatives, Thursday, with a narrow vote of 217-203.  Every Democrat voted against the measure along with 19 Republicans, including some of the party's most conservative members. Democrats objected to deep cuts to both a nutrition program for low-income women and children and food safety programs.  Michael Lawson reports from Washington D.C.
Activists demand changes to anti-terrorist policy that ensnared innocent Canadian citizen
A Canadian citizen has become ensnared in a web of national security rules designed to target terrorists- all because his name ended up on a watch list after he visited the country of Sudan. A caravan of social justice activists from his hometown of Montreal have come to his aid and are demanding changes to a United Nations Security Council policy that they say creates a sweeping dragnet and harms innocent civilians.  FSRN's Aaron Lakoff has the story from New York.