Newscast for Monday, June 6, 2011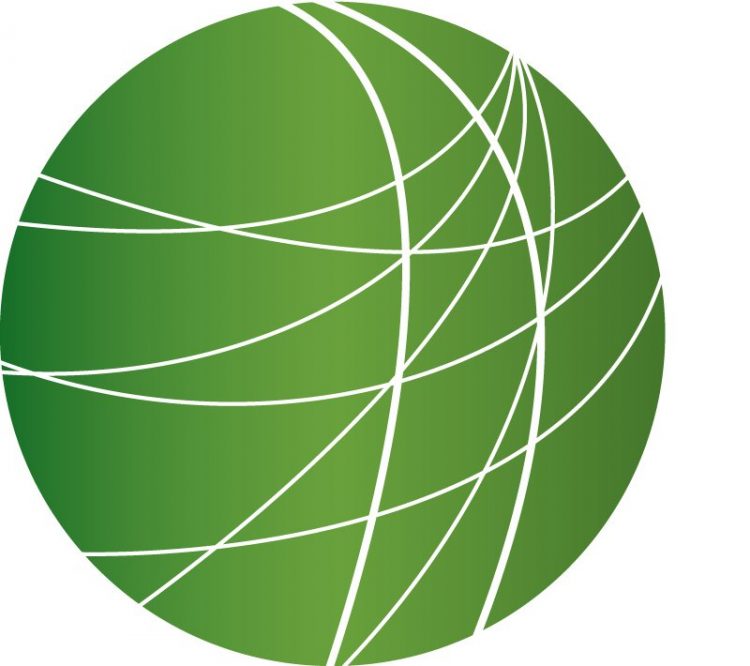 Violence erupts as Israeli security forces open fire on Palestinian demonstrators
Lebanese army stops Palestinians marching to the Israeli border to mark Naksa Day
In Peru's presidential elections, left-wing former military commander Ollanta Humala claims victory
The pending US withdrawal from Afghanistan and concerns over costs when the US leaves
Connecticut lawmakers pass a bill that requires employers to provide paid sick days
Supporters of death row prisoner Troy Davis make final efforts to raise awareness about his case
HEADLINES
Dozens of Bahraini doctors and nurses charged with aiding opposition
Dozens of Bahraini doctors and nurses were arraigned in a military court today, charged with various counts of helping the anti-government movement. But supporters say they simply provided emergency medical care and spoke to media. Yesterday, the Iraqi Coast Guard blocked a humanitarian aid ship bound for Bahrain from leaving the port at Basra. Activists and doctors aboard the vessel launched a protest. One spoke to Press TV.
"God is our hope. We ask our President to allow this ship to leave because this vessel carries a message of love and peace."
The ship, sponsored by Iraq's National Committee for the Support of People in Bahrain, also carries food aid and medical supplies sufficient to set up a field hospital.
Syrian state TV claims escalation in northwest, sparking fears of state escalation
In Syria, state news claimed today that as many as 120 government forces and civilians were killed in one northwest town and that locals there are begging the army to help. Rights groups reported earlier that at least 35 people died in the same town in a weekend crackdown, and the death toll from Friday's violence in Hama is up to at least 65. The cycle of protests, deaths, funerals and crackdowns on mourners continues unabated as the opposition calls for the ouster of President Bashar al-Assad. International media remains barred from the country and unable to verify ground reports.
Yemen's President remains in Saudi Arabia – will he return? And if so, in what capacity?
Celebrations continue in the streets of Yemen today. Vice President Abd al-Rab Mansur al-Hadi remains in charge after President Ali Abdullah Saleh sought medical care in Saudi Arabia over the weekend. Saleh was injured in an attack on his compound on Friday. He could return in a matter of days, but it's unclear in what role.
Rafah border crossing remains highly restricted
Last week, Egypt announced the opening of its border with Gaza. This week, Palestinians trying to cross at Rafah are finding it not as open as they had hoped. Rami Almeghari reports.
Egyptian authorities have put a number of restrictions in place. They set up a panel to review medical referral documents for patients needing care. They are letting students cross – but only those enrolled at Egyptian universities. And they are only allowing a few hundred Gazan travelers to cross each day. Hamas's spokesperson Dr. Hassan Abu Hashish said today that some 10,000 Gazans are waiting to cross the border.
" We are calling on our brothers in the Egyptian leadership to stay committed to their decision to ease the travel restrictions."
The Gazan government closed their side of the border today in protest. Palestinians hope that reopening the Rafah terminal will significantly ease the Israeli blockade enforced on Gaza since June 2007. Rami Almeghari, Free Speech Radio News, Gaza.
Mexican federales raid human rights organization
Mexican Federal Police raided the office of a prominent human rights center in Ciudad Juarez last night. Shannon Young has the details.
Five truck loads of Federal Police burst into the office of the Paso del Norte human rights center in Ciudad Juarez Sunday, destroying locks and breaking glass. The police searched through file cabinets and computers without presenting a warrant. The human rights center, run by Catholic priest Oscar Enríquez, is participating in a peace caravan currently en route to Ciudad Juarez. The caravan began on Saturday in the city of Cuernavaca. Led by poet Javier Sicilia, the group will make multiple stops in cities affected by drug war violence and impunity. They plan to arrive in Juarez on Thursday, where participants will sign an agreement that sets forth the concrete goals of an emerging anti-drug war movement. Shannon Young, FSRN, Oaxaca.
High Court sends PA immigration case back; upholds CA in-state tuition for undocumented
The US Supreme Court sent an immigration case back to an Appeals Court today, and ordered they review it in light of precedent recently set in an Arizona matter. Two local laws in Hazleton, Pennsylvania are at issue. The first makes it illegal to hire undocumented immigrants, the second to rent them housing. Both are already illegal under federal law, but the Hazleton statutes – like those upheld in Arizona – would penalize business owners and landlord. But the Justices sided with undocumented immigrants in a California case today when they upheld in-state tuition rates for those who attend at least three years of high school in the state and graduate.
Public comment on tar sands oil pipeline ends today
Public comment closes at midnight tonight on the nearly 1700 hundred mile leg of a pipeline that if completed would stretch from the tar sands of Alberta to the US Gulf Coast. The controversial TransCanada Keystone XL portion would carry diluted bitumen from Oklahoma to the Texas Coast. Over the weekend, the US approved TransCanada's plan to reopen the first half of the pipeline, it was shuttered after leaking twice in May. For more info – visit www.keystonepipeline-xl.state.gov.
Blair Mountain march recreated to call for end to mountaintop removal
Hundreds of marchers in West Virginia began a 50 mile trek today, calling for an end to mountaintop removal mining. They'll walk the route that as many as 15 thousand coal miners followed in 1921 on their march to Blair Mountain; the march ended in an armed battle between miners and henchmen hired by Big Coal.
FEATURES
Violence erupts as Israeli security forces open fire on Palestinian demonstrators
Yesterday, on the Israel-Syria border, security forces opened fire on Palestinian and Arab demonstrators marching toward the Golan Heights to commemorate Naksa, or Day of the Setback. According to Syrian sources, 23 people were killed and hundreds injured. FSRN's Jillian Kestler-D'Amours has more.
Lebanese army stops Palestinians marching to the Israeli border to mark Naksa Day
During Naksa Day protests on Sunday in Lebanon, Palestinian demonstrators were confined to their refugee camps as they commemorated the 44th anniversary of the 6-Day war. They had planned to march en masse to the Israeli border but with only two days notice the Lebanese army said it would not let them pass. Our reporter Zak Brophy has been visiting the camps to meet some of the activists involved.
In Peru's presidential elections, left-wing former military commander Ollanta Humala claims victory
In Peru, with nearly all the votes counted in the weekend's runoff Presidential election, Ollanta Humala is the presumed winner over challenger Keiko Fujimori. In his victory speech, the left-wing former military commander pledged to share Peru's economic wealth with the poor. For more, we were joined by Larry Birns, director of the Council on Hemisphere Affairs in Washington D.C.
The pending US withdrawal from Afghanistan and concerns over costs when the US leaves
President Obama met with his national security team today about Afghanistan as pressure mounts for a faster withdrawal when US troops start pulling out next month. Meanwhile, a report from the Commission on Wartime Contracting shows virtually little oversight in managing costs of projects after the US leaves. Michael Lawson reports.
Connecticut lawmakers pass a bill that requires employers to provide paid sick days
In the wee hours of Saturday, after many hours of debate, lawmakers in Connecticut passed a bill what will make the state the first in the nation to require employers to provide paid sick days. Governor Dannel Malloy has pledged to sign it. Melinda Tuhus reports.
Supporters of death row prisoner Troy Davis make final efforts to raise awareness about his case
Family and supporters of Troy Davis are making final efforts to raise awareness about the death row prisoner's case. Davis has spent 19 years on death row in Georgia for killing a police officer, a murder he says he did not commit. Though Davis recently lost his final Supreme Court appeal, his supporters say the battle to save him is not yet over. Alice Ollstein reports.