Newscast for Friday, June 3, 2011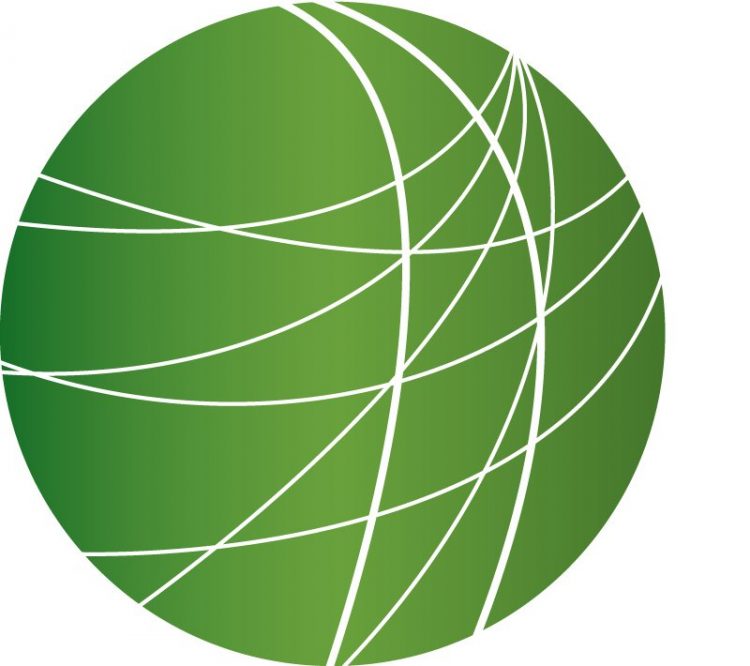 Yemen's President Saleh is injured in a rocket attack on his palace
More than 150 refugees drown off Tunisia's coast after their boat capsizes
US Lawmakers vote on two Libya resolutions
The upcoming trial of Thomas Drake, the whistleblower charged with violating the Espionage Act
The "Slutwalks" feminist initiative becomes an international phenomenon
Correction to FSRN's May 10th broadcast on gas drilling and methane in drinking water
HEADLINES
Internet access cut across Syria
Tens of thousands of people are protesting today in Syria, despite security forces opening fire on groups of demonstrators.  Media reports say more than 30 people died today in the city of Hama alone.  Organizers called today's protests "Friday of the Children of Freedom" to mark the deaths of dozens of children who have been killed by state security forces and government supporters since anti-government protests broke out.  MSNBC reports the government has shut down most access to the internet within the country.  Data from internet monitoring firm Renesys shows that 40 of about 60 available Syrian networks became unavailable within a 1 hour period this morning.  This covers much of the 3G and DSL services available in the country.
Canada postal workers strike
A national postal worker strike kicked off in Canada today, with the union pushing for safer working conditions and more job security.  The strike began at midnight in Winnipeg, when the Canada Post Corporation rejected the final contract offer from the Canadian Union of Postal Workers, or CUP-W.  Rotating strike actions will be happening across the country until a new contract is reached for the union's 50 thousand members.  The postal workers have been without contract since last January.
Canada Post had rejected the union's demands for a wage increase, pointing out that letter mail has fallen by 17 percent since 2006, and that a wage increase would lead to billions of dollars in deficit.  Ruth Breen, a postal worker with a CUP-W local in New Brunswick, spoke to FSRN's Aaron Lakoff, saying she rejects that reasoning.
"We're challenging them that we can only find a 7 percent decline.  What CUPW would like to do is work with Canada Post and find ways to use the infrastructure of people and buildings that Canada Post has and expand services to meet the needs of Canadians now and the communities and neighborhoods that we're servicing."
The last postal strike in Canada was in 1997, and was ended by a piece of back-to-work legislation.  The current Stephen Harper government has not indicated if it would consider similar legislation to end this strike.
US unemployment rises
The Labor Department today announced the official US unemployment rate for May is 9.1%, ticking up one tenth from the April rate.  The real US unemployment number moved down slightly to 15.8%.  That number includes workers marginally attached to the workforce and those working part time for economic reasons.
John Edwards indicted for alleged campaign finance violations
Former Democratic presidential candidate John Edwards was indicted today by a Federal Grand Jury.  Charges brought by the Justice Department allege that Edwards conspired to violate campaign finance laws by concealing donations of $900,000 used to cover up an extra-marital affair he was having with a campaign worker.  He was scheduled to appear in court this afternoon.
New immigration law passes in Alabama
Alabama has passed immigration legislation requiring businesses to verify all their employees are legally allowed to work in the US. The Arizona-style law also allows police to check immigration papers during traffic stops.  The Republican governor has said he would sign the legislation.
Civil liberties groups challenge Georgia immigration law
In other immigration news, civil rights groups have filed suit against the state of Georgia, challenging its recently-passed immigration law.  The groups, which include the ACLU, the Asian Law Caucus, the Southern Poverty Law Center and the National Immigrant Law Center, say the so-called "Show Me Your Papers" law is unconstitutional.  An ACLU attorney says Georgia should be prepared for the courts to block the law, as they have for similar Arizona and Utah statutes.
Right-to-die activist Jack Kevorkian dies
And finally, Jack Kevorkian, the doctor and right-to-die activist, has died of complications related to kidney problems.  The 83-year old was a champion of physician assisted suicide for terminally ill patients.  In 2009, he gave a lecture at Pennsylvania's Kutztown University.  There he said he believed the public would eventually force the American Medical Association to endorse the practice.
"It ought to be a medical service declared ethical by the AMA and then the doctors will get together to set the rules, like we do with every medical procedure.  There are no laws tell you how to do a kidney transplant or a heart transplant.  No law that tells you when it should be done.  These are all medical decisions between doctor and patient.  But no one complains, you don't hear a peep.  Well I got more than a peep."
Kevorkian assisted in the suicides of more than 100 people.  He served 8 years in prison from 1999 to 2007 for a second-degree murder conviction.  Kevorkian's right-to-die campaign and work led to two states, Oregon in 1994 and Washington in 2008, legalizing the act.  The Montana Supreme Court has also ruled that the state constitution does not prohibit physician-assisted suicide.  But Kevorkian said even those laws don't do it right because they don't allow a doctor to be present at the time of death.
FEATURES
Yemen's President Saleh is injured in a rocket attack on his compound
In Yemen today, rockets fired into the Presidential palace reportedly wounded President, Ali Abdullah Saleh.   The Prime Minister and other officials were also injured and several guards killed.    Fighting is escalating in the Yemeni capital Sanaa between security forces and tribesmen led by Sadeq al-Ahmar, who supports the call by protesters for President Saleh to step down. According to the BBC, al-Ahmar has denied carrying out the attack.   Amal Al-Basha, chairperson of the Arab Sisters' Forum for Human Rights lives in Sanaa.  She described the situation in the city to Al Jazeera:
"There has been clashes and bombing everywhere in the city. Before it was only restricted to Al Hasaba area, but for tonight and yesterday  fighting and firing were everywhere, we have been hearing a lot of shots, sometimes with rifles sometimes with heavy weapons, it's very strong. Two hours ago I had been counting the number of the strong bombing it was like 25 times I was hearing   very strong explosions."
Basha said that food is becoming scarce in the city and many people are starting to leave the capital to escape the violence:
In the southern city of Taiz, anti-government protests by many thousands of people against the regime continued.  In a video uploaded to YouTube, said to be from the city's Sahpaharih neighborhood, many hundreds of people sing, dance and wave flags.
The United Nations has said dozens of people have been killed and hundreds injured in recent days because of intensified use of force by Yemeni security forces against anti-government protestors.  The UN said that it's received reports that more than 50 people were killed and hundreds injured this week in Taiz by Yemeni security forces who destroyed a protest camp in the city using water cannons, bulldozers and live ammunition.
As the violence in Yemen intensifies, US envoy John Brennan is in the Middle East for talks with Arab leaders about how to solve the conflict.
More than 150 refugees drown off Tunisia's coast after their boat capsizes
At least 150 people, including some women and children, have drowned and scores remain missing after a boat carrying up to 850 people capsized off the Tunisian coast Wednesday afternoon. Tunisian coastguards rescued nearly 600 refugees onboard.
The UN Refugee Agency says this is one of the worst incidents in the Mediterranean so far this year.  Most of the rescued migrants have been taken to a refugee camp along the Tunisian-Libyan border where Marine Olivesi met some of them.
US Lawmakers vote on two Libya resolutions
In Washington, DC, the House of Representatives voted on two resolutions today condemning President Obama's decision to go into Libya without asking Congress for approval or officially declaring war. Lawmakers defeated a measure from Ohio's Dennis Kucinich that would have required an end to US involvement in the Libyan war, but passed a more conservative resolution offered by House Speaker John Boehner.  Alice Ollstein reports.
The upcoming trial of whistleblower Thomas Drake who's charged with violating the Espionage Act
The trial of the whistleblower, Thomas Drake, a former National Security Agency (NSA) executive is due to being on June 13.  Drake is charged with violating the Espionage Act by retaining classified information and could face up to 35 years in prison.  But Drake says the information he gave reporters was about waste and mismanagement at the NSA and he didn't know it was classified.  In April Drake defended his actions during a speech to accept the Ridenhour Prize for Truth-Telling:
"Truth tellers such as myself are those who are simply doing their jobs and honoring their oaths to serve their nation under the law of the land.  We are dedicated to the proposition that government service is of, for, by the people."
Sound courtesy of Democracy Now.  Drake was presented with the Ridenhour Prize by Jesselyn Radack, Homeland Security & Human Rights Director for the whistleblowing organization, the Government Accountability Project (GAP).  Radack is a former ethics adviser to the United States Department of Justice who also came to prominence as a whistleblower after she disclosed that the FBI violated the civil rights John Walker Lindh, the so called "American Taliban".   She joined us to discuss the Drake case.
The "Slutwalks" feminist initiative becomes an international phenomenon
An edgy feminist initiative called "Slutwalks" is quickly becoming an international phenomenon with marches tomorrow in Chicago and Los Angeles. It first started in Toronto, and since then women have been coming out in the streets in large numbers to denounce rape, sexual assault, and "victim-blaming". FSRN's Aaron Lakoff has the story from Montreal, where a recent march took place.
Correction to FSRN's May 10th broadcast on gas drilling and methane in drinking water
A correction to a story we aired on May 10th concerning a study by environmental scientists from Duke University linking methane in drinking water to natural gas drilling. We interviewed Professor Rob Jackson about his study and introduced him incorrectly, saying he was from Drake University rather than Duke University. FSRN regrets the error.