Newscast for Wednesday, June 1, 2011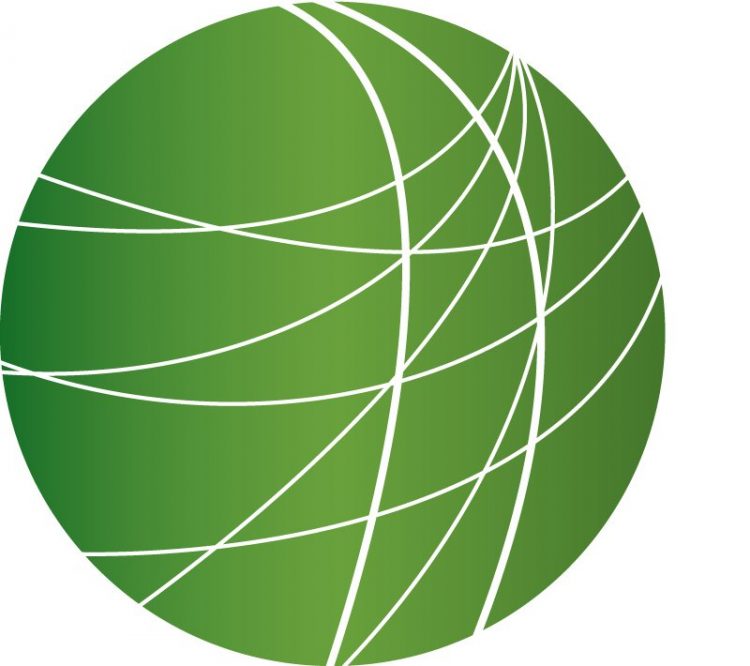 A new report details the Syrian regime's torture and killing of protesters
Violence escalates in Yemen as tribes clash with security forces
The murder of Pakistani journalist Saleem Shahzad
Jerusalem Day reminds Palestinians how divided their city is
Honduras is readmitted to the Organization of American States
US lawmakers hesitant about increasing aid to Egypt
HEADLINES
NATO extends Libya mission
With NATO's initial 90-day mission in Libya technically ending at the end of June, the military alliance announced today it will extend its mission for another 90 days. In a video statement from NATO headquarters in Brussels, Secretary General Anders Fogh Rasmussen said the extension sends a message to Colonel Muammar Gaddafi and his regime that NATO intends to keep up pressure and fulfill its United Nations mandate.
"Our decision also sends a clear message to the people of Libya: NATO, our partners, the whole international community, stand with you. We stand united to make sure that you can shape your own future. And that day is getting closer."
NATO's mission in Libya has not been without criticism. Several accusations of NATO stretching its mandate in the country have surfaced over the past months. The Libyan government claims more than 700 civilians have been killed in air strikes, a number which has not been independently verified. The Guardian and Daily Mirror in the UK both report that former British military personnel are on the ground in Libya, serving in an advisory role to NATO. The Prime Minister's office has denied any of its combat troops are on the ground.
Japanese PM faces no-confidence vote
Less than 3 months after the March 11 earthquake, Japanese Prime Minister Naoto Kan's political career is in trouble. He's facing a no-confidence motion and political revolt over his handling of the post-tsunami crisis and Fukushima nuclear disaster. The Prime Minister spoke to reporters yesterday in Tokyo.
"We will consider what action to take after the vote on the resolution and then consider how the Party can improve and manage better."
As FSRN's Claudia Cragg reports, the vote is scheduled for tomorrow.
The No Confidence Motion could trigger a general election and the Prime Minister's ousting. It is supported from within Naoto Kan's own party by a rival politician. Only 80 Democrats need to support the vote, which challenges Kan on his "inept" tsunami, earthquake and nuclear disaster management. But the Mayor of the tsunami-devastated coastal town has attacked the censure vote as unnecessary political opportunism.
Meanwhile, the International Atomic Energy Agency reports that Japan's response to the Fukushima disaster has been "exemplary," but that there is a need for an independent nuclear regulator in the country. The IAEA's preliminary findings, released today, state disaster risks were underestimated, and that plant-owner TEPCO lacked a sufficient tsunami barrier around the Fukushima plant, despite warnings from scientists and government agencies.
Adding to the ongoing catastrophe, two Fukushima workers are now considered to have exceeded the "safe" radiation levels put forward by the government, and 150 others need to be checked for exposure. Claudia Cragg, FSRN.

NY sues Feds over fracking approval
The state of New York has filed suit against the federal government, accusing it of approving hydraulic fracturing operations, or fracking, in the Delaware River Basin without fully reviewing the potential environmental impacts. For FSRN, Community News Production Reporter Jaisal Noor has more.
The lawsuit charges that federal authorities had not fully examined the environmental impacts prior to authorizing natural gas drilling – including fracking- in the Delaware River basin. More than 10,000 wells may be drilled in the basin, which spans from southern New York and runs along the New Jersey-Pennsylvania border to Delaware. The basin provides water to 15 million people.
Many communities worry the industrial process could lead to contaminated ground water supplies. The suit demands that a complete environmental impact assessment be conducted before any wells are approved for drilling. Wes Gillingham is the program director at Catskill Mountain Keeper, a New York-based environmental advocacy group.
"Community groups, environmental organizations, farming organizations, health organizations have been calling for the last 2 years, for a look at the cumulative impacts. What will really be the impact to these communities and the environmental to allow this to go forward? They haven't done it and they need to do it, it's plain and simple."
Proponents of the drilling say it will bring money and jobs into economically depressed regions. Jaisal Noor, FSRN, New York
WHO links cell phone usage to brain cancer, but still more study needed
And finally a World Health Organization working group says the electromagnetic fields produced by cell phone are "possibly carcinogenic to humans." This classification means the WHO advises health officials to keep a close watch on possible links between cell phone use and cancer. The working group chair says steps need to be taken to reduce exposure around the world.
FEATURES
A new report details the Syrian regime's torture and killing of protesters
World leaders and international rights groups are increasing pressure on Syria, following more evidence that government forces are torturing and killing civilians. Many became enraged following the release of a video showing the body of a 13 year old boy who had been mutilated and tortured. And today, Human Rights Watch said "systematic killings and torture . . . strongly suggest that these qualify as crimes against humanity."  The group issued a new report today based on interviews with more than 50 victims and witnesses to the siege on the city of Deraa. Nadim Houry is their researcher for Syria and Lebanon:
"What we've found is that the Syrian security forces have killed hundreds of protestors, arbitrarily arrested thousands, subjecting many of them to brutal torture and detention. This was no accident, the protests have been overwhelmingly peaceful and in front of a Syrian army and security forces that don't hesitate to shoot the protestors have used video, they've used their cells phones, their cameras, to capture what is happening and to send it to the outside world in the hope that the international community will put pressure on Syria."
Human Rights Watch called on Syria's government to fully investigate the atrocities and today, Australia's Foreign Minister Kevin Rudd said he wants Syrian President Bashar al-Assad put on trial at the UN's International Criminal Court.  Syrian forces have cracked on the towns of Talbiseh and Rastan over the last two days; activists say dozens have been killed. Since protests started in March, Syrian human rights groups say more than 1000 people have died.
Violence escalates in Yemen as tribes clash with security forces
In the Yemeni capital Sanaa there's been heavy fighting overnight and today, including loud explosions.  The BBC quoting local doctors and officials, says about 40 people are dead.  The violence comes after the breakdown of a truce between President Ali Abdullah Saleh and tribes loyal to Sheikh Sadiq al-Ahmar.  Amnesty International says security forces have killed dozens of people in the city of Taiz since Sunday, and scores of others have been arrested.  For more we're joined by Susanne Dahlgren, Academy of Finland research fellow with the Helsinki Collegium for Advanced Studies.
The murder of Pakistani journalist Saleem Shahzad
In Pakistan today, hundreds of people are mourning the killing of investigative reporter Syed Saleem Shahzad and journalists are calling for a day of protest on Friday. Shahzad disappeared Sunday on his way to a TV station for an interview, just days after he published the first of a two-part story linking the Pakistani military to al-Qaeda. Human Rights Watch believed he was in the custody of Pakistan's intelligence agency, the ISI, which has denied any involvement. Shahzad, who had just published a book on the Taliban and al-Qaeda, was also a contributor to The Real News Network. For more, TRNN's Paul Jay spoke to Munizae Jahangir, a documentary filmmaker and the country correspondent for India's NDTV in Pakistan. For the full interview and to hear recent interview with Saleem Shahzad, go to the RealNews.com.
Jerusalem Day reminds Palestinians how divided their city is
Thousands of Israeli settlers marched through Palestinian East Jerusalem today to commemorate "Jerusalem Day". The annual event marks the so-called "reunification" of Jerusalem in 1967. But for the city's 300,000 Palestinian residents, Jerusalem Day is a reminder that the city remains very much divided. FSRN's Jillian Kestler-D'Amours has more.
Honduras is readmitted to the Organization of American States
The Organization of American States voted to readmit Honduras this morning after 23 months of suspension.  Human rights groups around the world are outraged, as attacks on journalists, activists and union leaders have continued unchecked since the June 2009 coup. Alice Ollstein reports.
US lawmakers hesitant about increasing aid to Egypt
President Obama has called on Congress to increase aid to Egypt while also forgiving some of that nation's debt. But with the country still in the midst of a major transition Matt Laslo found some lawmakers are hesitant about increasing economic assistance.
…
Egypt News Update: Amnesty International has called on the Egyptian authorities to prosecute any military officials responsible for carrying out virginity tests on female protestors.  The announcement follows an admission yesterday by a former Egyptian general during an interview with CNN that women detained in Cairo during the March protests were subjected to the tests.