Newscast for Thursday, June 2, 2011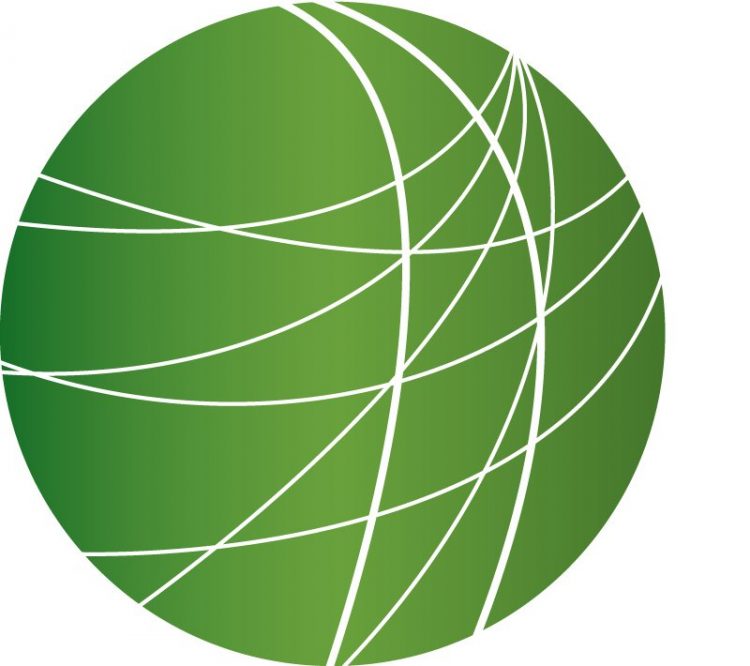 Bahrain's regime lifts emergency law but the violent crackdown on teachers, doctors and activists continues
Japan's Prime Minister survives a no-confidence vote in the wake of the country's ongoing nuclear disaster
The Bangladeshi garment worker attending Wal-Mart's annual shareholders' meeting to ask the company to protect workers' rights
Progressive US lawmakers present "Freedom From Oil" report
In 2011 New York police have stopped and interrogated tens of thousands of people without charging them
HEADLINES
International Commission says drug wars across globe have failed
An international commission looking at worldwide drug policy effectiveness has concluded that so-called "drug wars" across the globe have failed.  The Global Commission on Drug Policy is a group composed largely former high-ranking government officials, ex-Presidents, and other civil society members.  The group is calling on world governments to break the taboo on drug policy debate and reform and to treat addiction as a health rather than criminal issue.  It is advocating for the application of "human rights and harm reduction principles" to users and those at the lower end of production and distribution – like farmers and small-time drug sellers.  The Commission says the policy of incarceration has not reduced access to illegal drugs and should be reformed.  The group also recommends that governments legalize and regulate cannabis.
AG Holder calls for retroactive application of changes to drug sentencing laws
The discrepancy in sentencing for users of crack and cocaine was in part fixed by Congress last year.  But now, the federal body that formulates sentencing guidelines is considering applying the new law to inmates convicted before the legislative change was made.  Speaking at a hearing yesterday, Attorney General Eric Holder voiced qualified support for the idea.  For FSRN, Darby Hickey has more from Washington, D.C.
For the past twenty-five years, a person convicted of possessing five grams of crack cocaine was subject to the same mandatory minimum prison term as an individual sentenced for having five hundred grams of cocaine in its powder form.  Prison reform advocates decried the law because a disproportionate number of minorities were arrested for possession of crack cocaine.  Congress passed the Fair Sentencing Act last summer to address this disparity.
Wednesday, the US Sentencing Commission heard testimony on the possibility of applying that change retroactively.  During testimony, Attorney General Eric Holder urged a limited application of the new law to those previously sentenced.  Holder suggested that certain violent inmates and repeat offenders should be ineligible to apply for sentence reductions.
But House Judiciary Chairman Lamar Smith said the Attorney General's position amounted to being "more concerned for the well-being of criminals than the safety of our communities."
Advocacy groups, such as Families Against Mandatory Minimums, said the Administration's proposal did not go far enough.  Retroactive application of the law could affect more than twelve thousand federal inmates, the vast majority of whom are African-American.  Darby Hickey, FSRN, Washington.
Humanitarian group concerned about access to food in Libya
Food is running out fast in the Libyan port city of Misrata, according to the World Food Program, which delivered food aid for thousands of people yesterday.  It's the fourth time the WFP has sent food to Misrata for civilians trapped in the fighting between government and opposition forces.  UN Radio's Jocelyne Sambira reports.
A ship carrying food aid from the World Food Program arrived in Misrata on Wednesday. The ship is delivering more than 420 metric tons of food– enough to feed 25,000 people for one month. The agency says it is concerned about the dwindling food supplies in war-torn Libya.  WFP has hired another vessel of food to reach the besieged city of Misrata in the coming days. Jocelyne Sambira, United Nations.

US looking for united international front on Syria
More people are dead in the Syrian town of Rastan today as government security forces continued their assault on the opposition stronghold.  Several news outlets are reporting the number of dead to be 15 in the past day, and nearly 60 since the attacks began this weekend.  The US appeared to strengthen its stance on Syria today.  Secretary of State Hillary Clinton told reporters that the international community needed to show a united front in condemning the violence.  Russia has been a hold out on the UN Security Council, trying to block such resolutions.  Clinton also added that President Assad and the current government's legitimacy has "nearly run out."
Housing advocates sue major US developer over access problems
A coalition of housing groups is suing a major developer for violating the Fair Housing Act in its Florida properties.  The National Fair Housing Alliance and the West Palm Beach Coalition for Independent Living Options say that dozens of properties developed by the Cornerstone Group do not provide adequate access for people with disabilities.
Shanna Smith, President of the Fair Housing Alliance, says these protections went into effect in 1991.
"And now we're are 20 years later, and we're still finding developers, architects, builders who continue to construct and design properties where people with disabilities, particularly people who use wheelchairs, can't even get into the units or can't maneuver through those units."
Smith says Cornerstone is one of the 10 largest multifamily housing developers in the country, and has received state and federal subsidies for their projects.  The housing advocates say they investigated 26 sites in Florida and identified barriers like steps and high thresholds at every property.
FEATURES
Bahrain's regime lifts emergency law but the violent crackdown on teachers, doctors and activists continues
Following the lifting of emergency law in Bahrain, security forces continue to attack protesters in villages near the capital Manama. Authorities imposed emergency law in mid-March, in response to pro-democracy rallies. Since then, security forces and Saudi troops have targeted teachers, doctors, lawyers and activists. In this video posted to YouTube, that says it's from a protest yesterday in Bilad Al Qadeem, a suburb of the capital, hundreds of protesters walk through the streets before suddenly fleeing after an attack, presumably by security forces.
About 30 have been killed, hundreds injured and more than 1000 arrested over the last few months, according to Human Rights Watch. Bahrain's Youth Society for Human Rights says, despite the lifting of martial law, today seven people were sentenced for terms of up to 5 years in jail for taking part in protests and disrupting public order. Meanwhile the Bahrain Center for Human Rights says the trial of rights defender Abdulhadi Al Khawaja in a military court is its final stages. Khawaja was detained in April and is among about twenty other people arrested on charges that include managing a terrorist organization. But his supporters say he was only expressing freedom of speech and Khawaja's family says he has been tortured while in custody, including attempted rape.
Bahraini authorities are hoping to convince race car officials who are meeting in Barcelona tomorrow to go ahead with a Grand Prix in the country later this year. An earlier race was cancelled because of the unrest. Human Rights Watch has called on the event's organizers to take into account what it calls the continuing terrible human rights conditions in Bahrain.
Japan's Prime Minister survives a no-confidence vote in the wake of the country's ongoing nuclear disaster
Today in Japan Prime Minister Naoto Kan survived a motion for a no-confidence vote in parliament. Lawmakers had called for the removal of the widely-unpopular Prime Minister who has been in office only one year. Parliament defeated the motion by a vote of 293 to 152. As FSRN's Dolores M. Bernal reports, many Japanese don't think right now is the time for a change in leadership, especially since problems still continue at the Fukushima Daichii Nuclear Plant.
The Bangladeshi garment worker attending Wal-Mart's annual shareholders' meeting to ask the company to protect workers' rights
The world's biggest retailer, Wal-Mart, is holding its annual shareholders' meeting tomorrow in Fayetteville, Arkansas. Shareholders will be hearing a proposal from Kalpona Akter, from the Bangladesh Center for Worker Solidarity, who worked for one of Wal-Mart's garment suppliers in Bangladesh and is now campaigning on behalf of its workers for better conditions and a livable wage. With support from New York City Pension Funds which owns shares in Wal-Mart, Akter will be asking shareholders to approve a measure that would require the company's suppliers to publish reports detailing working conditions in their factories. Wal-Mart is one of the biggest buyers of clothes made in Bangladesh but the International Labor Rights Forum says workers in Bangladesh have the lowest wages and some of the worst working conditions in the region Workers' rights are also often repressed. For her campaigning, Akter herself and a colleague were held in jail and are facing what they say are false charges that include destroying property at a Wal-Mart supplier. They could face life imprisonment or even execution. About 100,000 consumers have signed a petition organized by the International Labor Rights Forum calling for Wal-Mart to apply pressure to get the charges dropped. We spoke with Kalpona Akter.
Progressive US lawmakers present "Freedom From Oil" report
A group of progressives in the US House released a report today called "Freedom From Oil" that highlights practical ways for communities to save money while also improving their local environments. Matt Laslo has the details.
In 2011 New York police have stopped and interrogated tens of thousands of people without charging them
The New York Police Department is facing scrutiny over revelations that over the first three months of 2011 officers stopped and interrogated more than 150,000 people and did not charge them with a crime. Community News Production Institute Reporter, Jaisal Noor brings us more.