Newscast for Tuesday, October 25, 2011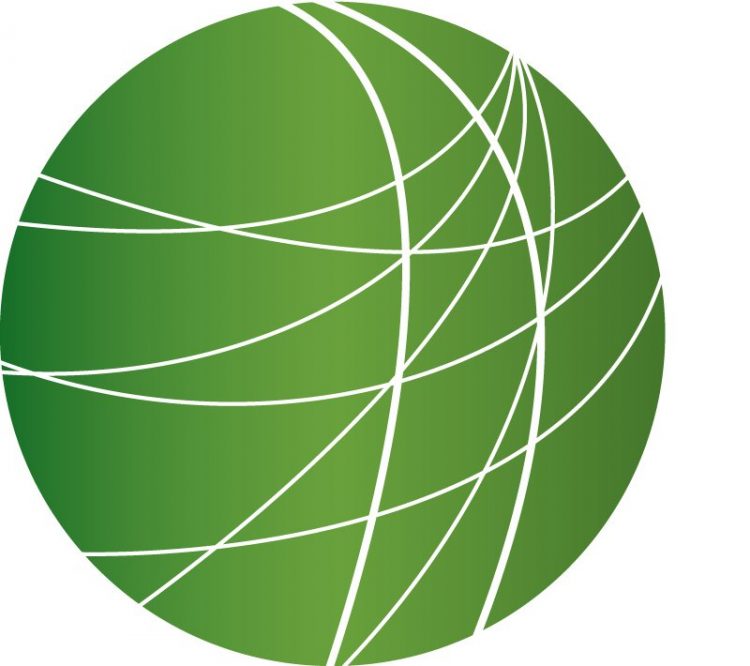 Police raid Occupy Oakland
Occupy Chicago crackdown, nurses, marines support Occupy movement
EPA to allow drilling for oil in arctic waters
Elections in Tunisia indicate victory for formerly banned political party
India struggles with Outbreak of Japanese Encephalitis
Paul Wellstone on independent media – nine years after his death
HEADLINES
Philippine military attacks rebels in the south
Despite a three year ceasefire, Philippine military forces carried out air strikes today on separatist rebels in the country's volatile south. Madonna Virola reports.
At least seven people died in the air attacks in Zamboanga Sibugay province. The strikes follow a recent string of violence that killed 35 people, including 19 soldiers further down the island of Basilan. Army officials say they are only targeting the "lawless elements"of the separatist Moro Islamic Liberation Front or MILF. A spokesperson for the MILF said that the airstrikes were launched even as an International Monitoring Team and other peace groups were on their way to the region. More than 10,000 people have evacuated in three remote towns, officials say, as hundreds of troops and police, bomber planes and naval gunboats attempt to arrest more than a hundred holed-up gunmen.
Costly fighting in the southern Philippines has been going on for almost three decades and has cost tens of thousands of lives. Another rebel group, the Abu Sayyaf, has continued its lawless activities. Despite pressure for an "all out war" from indignant public, Philippine President Benigno Aquino said he is for an "all out justice." FSRN, Madonna Virola, in Davao City.
Muammar Gadaffi buried; NTC calls for a moderate Islamic nation
After four days on display in a storage freezer in Misrata, Muammar Gaddafi received last rites and was buried in a undisclosed location early today. His son, Mutassim, was interred beside him. Another son, Saif al-Islam Gaddafi, is said to be making his way to Niger. He's wanted by the International Criminal Court for crimes against humanity. Libyan National Transitional Council leader, Mustafa Abdel Jalil, says the new Libya will be a moderate Islamic one, but one taking its legislative direction from Sharia law.
Amnesty International calls for and end to political discrimination against patients in Syria
The opposition Syrian National Council today called for "international protection" for civilians. A delegation of Arab leaders is due in Damascus tomorrow, and China is also sending an envoy. The SNC also called a nationwide general strike for tomorrow. And Amnesty International is out with a new report today saying patients in government run medical facilities are being tortured, even at the hands of medical professionals. Researcher Cilina Nasser.
"Unfortunately, the Syrian authorities seem to be more concerned about identifying wounded persons in order to take them to interrogation rather than to give them treatment."
Nasser adds that private clinics suspected of treating injured protesters are shut down and doctors detained. The human rights group says those injured and dying in Syria have a basic human right to medical care and call on the Syrian government to stop political discrimination against patients.
Yemen military forces fire on protesters again – at lest two dead
And in Yemen, at least two more are reported dead today as government troops fire on protesters. In video posted to YouTube – a crowd fleeing the gunshots and water cannons leaves behind a corpse. The crowd finally clears, and a passerby stops and drags the body out of the street.
Florida court blocks mandatory drug tests for welfare applicants
A Florida judge has blocked mandatory drug tests for welfare applicants. Janelle Irwin reports.
Luis Lebron, the 35-year old single father in Orlando stood up to Florida's new law that forces Temporary Assistance for Needy Families or TANF, applicants to undergo a drug test at their own cost. The ACLU represented Lebron's claim that the law was based on suspicion-less searches. Lead attorney Maria Kayanan said the ruling was an important step in upholding constitutional rights for all citizens, including the poor. It was both a reaffirmation of constitutional values and a strong critique of what the legislature had done without any sound studies that would support the ugly stereotype that welfare applicants and recipients are drug users at any greater rate than the general population.
Under the injunction, applicants will no longer be forced to submit to a drug test. Cases that are still pending will be approved and those denied benefits based on a failed drug test will be invited to reapply. Senator Arthenia Joyner has also filed legislation that would repeal the law entirely. Janelle Irwin, FSRN, Tampa.
EU says it will not roll back its cap-and-trade emissions law for international air flights
The European Union said today that it will not change an airline emission cap-and-trade plan for international flights. Yesterday, the US House voted to exempt US flights from the EU law, there's no companion bill in the Senate. The EU law, which goes into effect January 1, aims to charge the airline industry for greenhouse gas emissions.
Rescue efforts continue after earthquake in Turkey; remote regions still out of reach
Cheers erupted as rescuers workers pulled a tiny, two week old baby girl from her earthquake damaged home in Ercis, Turkey today. Her mother and grandmother were also rescued. But the fate of hundreds of others in more remote areas is still unknown. At least 400 are dead in the extremely poor southeastern part of Turkey where strong aftershocks continued today and temperatures will dip to the freezing point tonight. Turkey has refused all offers of international help – except those from bordering Iran and Azerbaijan – since the 7.2 magnitude earthquake struck on Sunday.
FEATURES
Police raid Occupy Oakland
Police in Oakland, California, arrested dozens of protestors at the Occupy encampment in an early morning raid. Several hundred people had been camping outside of Oakland City Hall over the last two weeks. From KPFA radio in Berkeley, Aileen Alfandary reports.
Occupy Chicago crackdown, nurses, marines support Occupy movement
In Chicago, protestors are targeting Mayor Rahm Emanuel following a police crackdown over the weekend that resulted in more than 100 arrests, including two nurses who were providing medical care at the Occupy encampment. Jan Rodolfo was one of those arrested. She's an RN and works with National Nurses United and told MSNBC that police threatened to dismantle the medical tent if it wasn't taken down.
"We feel much like medics in a combat type situation, that the moment where things get tense or where the danger increases or there's a possibility of arrest, is really when we need to be there more than ever, where there's a possibility of people needing that medical care. So, we were not willing to deny protestors the right to medical care."
Rodolfo and others marched into City Hall, Monday, to protest their arrests. Another action is planned for this afternoon. The violent responses to Occupy protests have angered many, including Sgt. Shamar Thomas, a marine from New York, whose videotaped stand-off with NYPD has gone viral.
"Why are you doing this to our people? I've been to Iraq 14 months for my people you come here to hurt them! They don't have guns! They don't have guns! Why are you hurting these people? It doesn't make any sense! It doesn't make any sense!"
Thomas' speech to police has inspired Occupy Marines, a group of non-active troop members supporting the Occupy Movement.
EPA to allow drilling for oil in Arctic waters
Environmental groups are appealing the EPA's decision to permit more oil drilling in Arctic waters; citing the threat of another massive spill and the damage to an already warming climate. Alice Ollstein reports from Washington.
Elections in Tunisia indicate victory for formerly banned political party
Officials in Tunisia are still counting ballots, but early results indicate the al-Nahda party is poised to win the most seats in the Constituent Assembly. Under former President Zine El Abidine Ben Ali, the moderate Islamist party was banned and many of its members imprisoned. Once election results are complete, al-Nahda may form a coalition government with two other center-left parties. More than 11,000 candidates ran in the election, considered the first free and fair polls in decades. Joining me now to discuss the results and what they might mean is Stephen Zunes, professor of politics at the University of San Francisco and a senior policy analyst for Foreign Policy in Focus.
India struggles with Outbreak of Japanese Encephalitis
India's most populous state, Uttar Pradesh is in the grip of a severe outbreak of Japanese Encephalitis. More than four hundred people, mostly children, have died in the past two months, while dozens of fresh cases are surfacing every day. The mosquito-borne disease strikes the region almost every year killing hundreds of people, and many are blaming the government for what they call a negligent and slow response. Bismillah Geelani has the story.
Paul Wellstone on independent media – nine years after his death
Today marks nine years since the death of Minnesota Senator Paul Wellstone. A progressive leader, he was killed in a plane crash with his wife and daughter, less than two weeks before an election in which he was expected to win a third term in the US Senate. Today, we bring you some of Wellstone's words. In December of 2000, Producer Norm Stockwell spoke with Wellstone at coffee shop in Madison, Wisconsin, about media consolidation and the importance of community radio.