Newscast for Tuesday, January 4, 2011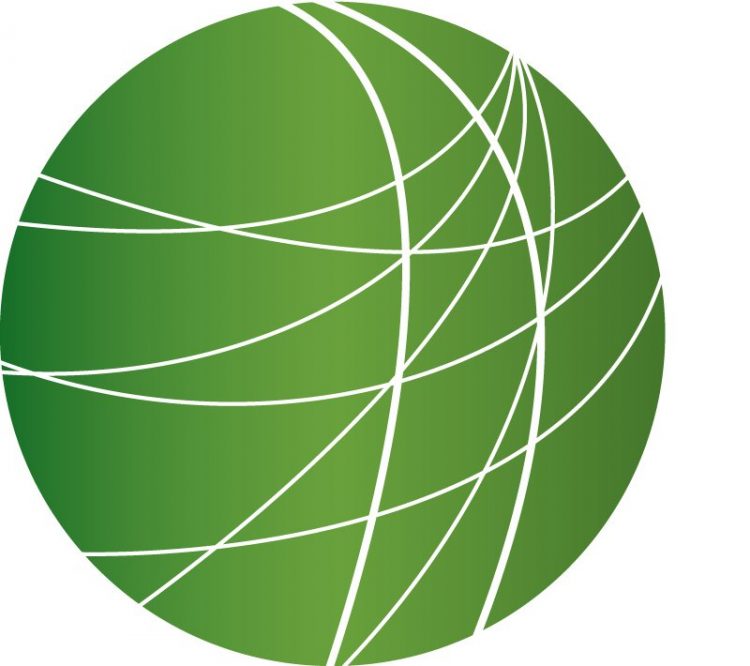 Prominent Pakistani Governor assassinated
Uganda High Court bans media from outing gays
Three Georgia inmates say they were beaten by guards after protests
After serving 30 years, Texas man is exonerated
Obama signs food safety bill, but will it be paid for?
Navy strips Captain Honors of command
Gbagbo to agree to concessions
Dozens die trying to reach Yemen
Prominent Pakistani Governor assassinated
A prominent politician in Pakistan, Punjab Governor Salman Taseer, was assassinated today. A member of the Pakistan People's Party, Taseer steadfastly opposed the nation's blasphemy law and was well respected by human rights advocates as a champion of women's and minority rights. Unrest in Karachi followed the killing, and another eight people died. Taseer's death comes as one of the country's main political parties split from the ruling coalition, creating deep instability. Mohammed Anwar, coordinator for the Muttahida Quami Movement, or MQM, says a fuel price increase was the final straw.

"We endured the price hikes and bad governance and corruption until now, but it has now crossed all limits."
Prime Minister Gilani mustered up at least temporary support among other opposition parties yesterday, diverting a government collapse.
Uganda High Court bans media from outing gays
Uganda's Supreme Court banned the media from outing people they say are gay. Homosexuality is illegal in the central African nation. The decision is being hailed by gay rights advocates who say the Court went beyond the litigants in the case and applied the ruling to all media. Last year, Uganda's Rolling Stone newspaper published lists of purportedly gay individuals, some of whom say they were subsequently attacked.
Three Georgia inmates say they were beaten by guards after protests
The NAACP and families of three inmates who took part in recent non-violent prison protests across Georgia say they were beaten afterwords. One man claims guards used a hammer, another now needs a wheelchair and a third says he suffered brain damage. Prison officials deny the charges.  The NAACP and the families say they intend to file a formal complaint or lawsuit.
After serving 30 years, Texas man is exonerated
A Texas man who spent three decades in prison for a crime he did not commit was exonerated today. Cornelius Dupree Jr., was wrongly convicted of a 1979 kidnapping and rape.  He was cleared on the basis of DNA evidence.
Obama signs food safety bill, but will it be paid for?
President Obama is set to sign the Food Safety Bill today – the law grants mandatory recall power to the FDA, calls for food safety plans for producers and increases inspections. It remains to be seen, however, if the FDA will get the $1.4 billion needed to pay for the mandates.
Navy strips Captain Honors of command
The US Navy permanently relieved Captain Owen Honors of his post as commander of the USS Enterprise today. Honors produced homophobic and otherwise inappropriate videos that were broadcast over the ship's closed circuit TV in 2006 and 2007. News of videos broke just weeks after President Obama signed the repeal of Don't Ask Don't Tell, assuring the nation that gay service members will be welcomed to military ranks.
"I have every confidence in the professionalism and patriotism of our service members."
The Navy originally portrayed the videos as "harmless skits" but quickly updated their response, deeming them "not acceptable." An investigation is ongoing.
Gbagbo to agree to concessions
There could be a breakthrough in the political standoff in the Ivory Coast. African leaders announced today that Ivory Coast incumbent President Laurent Gbagbo has agreed to negotiate "a peaceful end to the crisis" and "without any preconditions." The announcement came via a joint statement by members of the the African Union and the Economic Community of West African States, or ECOWAS.  The statement comes after African leaders met Monday with both Gbagbo and Alassane Ouattara, who is recognized by the international community as the winner of presidential runoff elections. Kenya's Prime Minister Raila Odinga [rah-EE-lah oh-DIHN-gah] joined the delegation as the representative for the African Union. Sound courtesy of KTN Kenya
But Gbagbo himself has not made any announcement that he'll step down, and tensions continued today after security forces aligned with Gbagbo attacked the offices of the Democratic Party of Ivory Coast. Patrick Achi, the spokesperson for Ouattara, told VOA News that the violence could escalate if Gbagbo doesn't step down.
Ouattara has been staying in a hotel, heavily guarded by UN troops. Part of today's agreement states Ouattara will "ensure a dignified exit" for Gbagbo. Some observers expect negotiators will offer Gbago amensty and access to his financial resources in exchange for leaving office peacefully. According to the UN, an estimated 170 have been killed since the post-election violence erupted in late November. Hundreds have been arrested or detained, and tens of thousands have fled the country.
Dozens die trying to reach Yemen
Some 80 Ethiopian and Somali migrants are feared dead after two boats overturned yesterday off the coast of Yemen. More than half of them were passengers and crew aboard an overcrowded vessel making it's way across the Red Sea bound for the south Arabian nation. According to the UN, only five people from that boat survived. A second boat filled with travelers from Ethiopia disappeared in the Gulf of Aden – search efforts are ongoing but all aboard are thought to have drowned. Jean-Philippe Chauzy from the International Organization for Migration explains why thousands of people try to cross the rough waters off the horn of Africa each year.
"People continue to leave, people continue to be lured by promises that are made by organized smuggling networks that migrants will be able to travel safely to Yemen and then on to Saudi Arabia. The reality, the risks of the crossing, the abuse migrants suffer en-route are always underestimated. In some cases people leave really believing that the journey will be a safe and easy one, again the reality is vastly different as we have seen over the past 24 to 48 hours with these unfortunate migrants who drowned at sea."
The UN says that more than 75,000 people fled to Yemen from the horn of Africa in 2009. That's 50 percent more than the year before.
Senate to push for filibuster reform
A new Congress will be seated tomorrow. In the House of Representatives, the first vote will be to elect Republican John Boehner as the new Speaker of the House. Also on the first day, Boehner and his Republican majority are expected to usher in new rules on how the House is run, including a new "cut as you go" rule aimed at cutting government spending.
The Senate will also take up new rules to govern the legislative chamber for the next two years, and their rules proposal could include a revamp of the filibuster.
Rare are the days when Senators would speak for hours on end to block legislation, like the late Senator Robert Byrd of West Virginia, an enthusiastic proponent of the filibuster, did in 1992 against the line item veto.
I rise today to address the Senate on a matter of great importance to the Senate and to the House of Reps and to the American people. I intend to discuss the evolution of representative democracy… growing threat to that system by proposals to place into the hands of this President…
Senator Byrd ended his speech 6 hours later.
Now, filibustering Senators are less vocal and are often anonymous but are more common than ever. There have been more than 200 filibusters in the last four years, that is more than the very first one in 1919 until the mid 80s… combined.
Joining us to talk about reform is Alan Abromowitz, professor of Political science at Emory University.
Workers in Wisconsin Protest New Governor
As the new Congress convenes, states are also transitioning to new leadership. In Wisconsin, the new republican governor Scott Walker was inaugurated on Monday. Outside the state capital in Madison, a group of workers gathered to protest his policies. Some are concerned Walker doesn't recognize the need to invest in job creation, especially in poor communities. Jesse Russell with Workers Independent News Service reports.
…
That was Jesse Russell  with Workers Independent News Service reporting from Madison.
Dr. Abuelaish is skeptical of Mid-East peace process (PART 2)
Internal pressure is mounting on Israeli Prime Minister Benjamin Netanyahu to restart the Middle East peace process. A small step in that direction is possible as Indirect talks are set to continue this week. On Monday, Netanyahu said he will meet with US diplomat Dennis Ross and Egyptian President Hosni Mubarak. And today, Netanyahu called Palestinian President Mahmoud Abbas. It was the first time the two spoke in over a month.  According to Ha'aretz newspaper, Netanyahu expressed condolences following the death of Abbas's brother and said he hoped they could soon resume the peace process. But many remain skeptical that progress is forthcoming. Today, we'll hear the second of a two-part interview with Dr. Izzeldin Abuelaish. [izzle-deen abu-laysh], conducted by Paul Jay of the Real News Network. Abuelaish is author of the book, I Shall Not Hate, about the death of three of his daughters and niece after Israeli forces bombed his home in January 2009.
…
That was Paul Jay of the Real News Network interviewing Palestinian doctor [izzle-deen abu-laysh] Izzeldin Abuelaish, author of the book, I Shall Not Hate.  Dr. Abuelaish now lives in Toronto with his family and is a professor at the University of Toronto. You can hear the full interview at The Real News dot Com.
Gaza violence impacts family: A Reporters Notebook
In the two years that have followed the 2009 Gaza War with Israel, violence has lessened but not ceased, especially along the the Gaza-Israel border. Militants launch homemade rockets toward Israel and Israeli forces retaliate, with much stronger weapons. The attacks can result in injuries and loss of life. Born and raised in the Gaza refugee camps, our reporter Rami Almeghari has witnessed such violence and today he brings you a reporter's notebook, contemplating the violence, as a father.