Newscast for Tuesday, June 28, 2011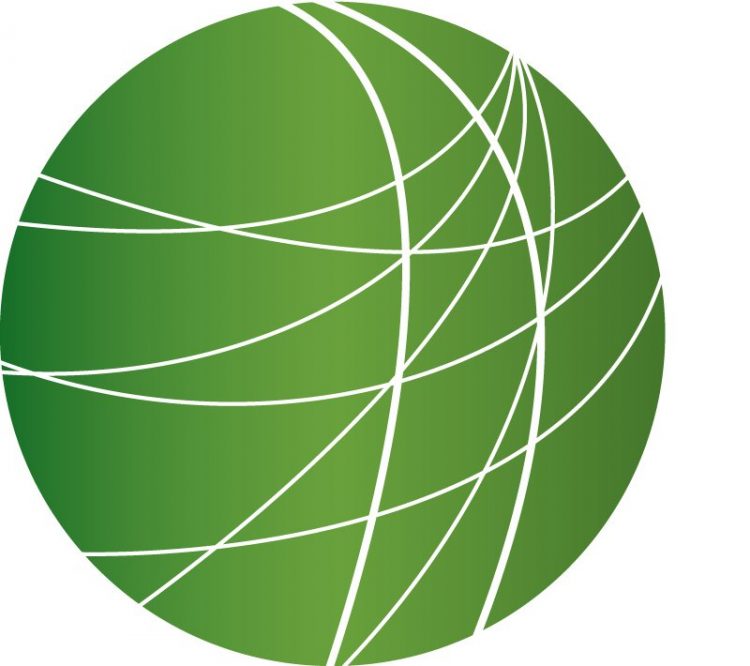 A fire in New Mexico threatens the Los Alamos nuclear research facility
The International Criminal Court Prosecutor calls for Libyans to arrest Colonel Gaddafi
On Capitol Hill, an undocumented student and a Pulitzer Prize winner urge lawmakers to pass the DREAM Act
The debate over a US-Mexico trucking program
Ombudsman says G20 arrests were the most massive compromise of civil liberties in Canadian history
HEADLINES
Bahrain releases some medical workers but trials continue
Another 20 medical professionals in Bahrain were released from detention today; but their military trials are still ongoing. Another 14 remain in jail; accused by the state of supporting pro-democracy demonstrators. Human Rights groups say they simply treated the wounded and that some are guilty only of speaking to the media. Many of those released say they were tortured into confessing to crimes they did not commit. Hundreds of people have been arrested in Bahrain, some have already received life sentences. A spokesperson for the king of Saudi Arabia said today that beginning next week they will pull out some of the 1500 troops they deployed to Bahrain; he did not say how many.
France's Lagarde becomes first female leader of IMF
The International Monetary Fund confirmed its first female leader today, but it will still be led by a European. World financial leaders met in Washington DC today and confirmed France's finance minister. The US formally supported Christine Lagarde today over Mexico's Agustín Carstens. Lagarde has been central to France's financial support of Greece, where lawmakers will take up controversial austerity measures this week. The drastic spending cuts are required by the IMF in return for loans. Hundreds of thousands of protesters, swarmed through Athens today as a two day general strike against the cuts began. The protests were largely peaceful – but small groups of rioters were met by large amounts of tear gas.
Gay marriage in Brazil
In Brazil, a Judge from São Paulo has approved the country's second first gay marriage. FSRN's Debora Pill explains.
Brazilian judge Fernando Henrique Pinto converted the civil union of two men into an official marriage yesterday – technically establishing the first gay marriage in the South American country. Hairdresser Sergio Kauffman Sousa and tradesman Luiz André Moresi became officially married after an eight-year-long relationship and from now on will use the same last name: Sousa Moresi. The decision also guarantees their rights in case one of them passeS away. The couple will pick up their marriage certificate today at the registrars office in the city of Jacareí. Today also marks the day that Brazilians celebrate gay pride. Even though judge pinto based his decision on provision of the country's constitution, the couple is concerned that the official marriage may be cancelled by yet another judge. Earlier this month judge Jeronymo Pedro Villas Boas legally cancelled what had been the first gay marriage in Goias state. Debora Pill, FSRN, São Paulo.
Afghanistan issues warrant for former banking official now in US
Afghan officials issued an international arrest warrant today for the former head of the county's central bank. Abdul Qadir Fitrat fled to the United States and is currently in Virginia. Fitrat claims that he feared for his life after exposing hundreds of millions of dollars in fraud at the Kabul Bank. Afghan authorities say Fitrat ran from charges he would have faced as a result of a recently completed investigation into the bank scandal. Kabul Bank is partially owned by relatives of the country's President and Vice President. Afghan authorities say they will ask the US to extradite the former finance chief.
Refugees International: 250,000 Afghans internally displaced
In the past two years, more than a quarter of a million everyday Afghans have fled their homes and villages, and according to a new report out today by Refugees International – nearly 100,00 have done so since the first of this year. The study is deeply critical of both Afghan and International security forces, saying that while they have taken steps to reduce civilian casualties, they have not gone nearly far enough to prevent forced displacement.
California farm workers to unionize?
Today is the last day that California Governor Jerry Brown can sign the Fair Treatment for Farm Workers Act; the bill would give farm workers the right to unionize. Jesse Russell is with the Workers Independent News Service.   More at www.laborradio.org .
FEATURES
A fire in New Mexico threatens the Los Alamos nuclear research facility
In the mountains of northern New Mexico, dozens of firefighters are battling to control a blaze in Las Conchas that's threatening the Los Alamos National Laboratory, the nuclear research facility where the world's first atomic bomb was developed. The fire has grown overnight to cover an area of more than 90 square miles and most of the residents of Los Alamos, more than ten thousand people, have been evacuated from the town.  Last night a fire did start briefly on grounds belonging to the laboratory, which employs more than 9,000 people.  The laboratory grounds cover 40 square miles and include 1300 individual facilities. But so far lab officials say radioactive materials stored on the site are safe. Jay Coghlan is the executive director of Nuclear Watch New Mexico.  He's monitoring the fire.
The International Criminal Court Prosecutor calls for Libyans to arrest Colonel Gaddafi
International Criminal Court Prosecutor Luis Moreno Ocampo called for Libyan authorities to arrest leader Muammar Gaddafi, following warrants issued for him, his son and the head of military intelligence. Speaking today in The Hague, Ocampo said Libya has the primary responsibility to implement the arrest warrants:
"Let me be clear. International forces operating under UN Security Council Resolution 1973 have no specific mandate to implement arrest warrants, and the Court is not asking International Forces for that. Of course, more than ever there is an urgent need for negotiations. But negotiations have to respect UN Security Council Resolution 1970 to do justice in Libya and the Court's decision that Gaddafi, his son Saif and Al Sanussi should be arrested."
The warrants cover charges of murder and persecution. Following concerns from human rights groups who questioned whether there was evidence Gaddafi's forces sexually assaulted civilians, Ocampo said they are continuing to investigate allegations of rape.
Rebels and residents in Misrata celebrated the arrest warrants in addition to calling for more help from NATO. But critics, including South African President Jacob Zuma, say the ICC's move undermined efforts by the African Union to find a political solution to end the 3-month-long war.
Back in Washington, US lawmakers continue to debate the US role in the Libyan conflict. Senators are considering a joint resolution sponsored by Republican John McCain and Democrat John Kerry that would authorize continued US involvement in the NATO bombing campaign. Kerry spoke this morning at a Senate Foreign Relations Committee hearing:
"A senate resolution authorizing a limited use of force in Libya, will I think show the world, in particular Muammar Gaddafi, at a time when most   the noose is tightening, the vice is squeezing, the opposition is advancing, the regime is under enormous pressure,  that congress and the president are committed to this critical endeavor."
Kerry's resolution is currently being reviewed in committee.
On Capitol Hill, an undocumented student and Pulitzer Prize winner urge lawmakers to pass the DREAM Act
Across the US, the immigration debate is coming to a head. A federal judge in Atlanta blocked portions of Georgia's new immigration law earlier this week, and South Carolina has become the latest state to approve harsh enforcement measures. It too expects legal challenges. Meanwhile, on Capitol Hill, the Senate immigration sub-committee held its first ever hearing on the DREAM Act — legislation that would create a path to citizenship for undocumented youth who attend college or serve in the military. Alice Ollstein reports.
The debate over a US-Mexico trucking program
Investigators in Nevada continue their search into the causes behind the deadly tractor trailer crash into an Amtrak train. Both the truck driver and the trucking company had been previously cited for numerous safety violations. Safety is also part of the debate about a US-Mexico trucking program, originally introduced in 2007 by former President George Bush, but de-funded in 2009. In response, Mexican officials accused the US of violating the North American Free Trade Agreement (NAFTA) and retaliated by placing an annual $2.4 billion tariff on US goods. That would all change under the new plan. Leilani Albano has more on the story.
Ombudsman says G20 arrests were the most massive compromise of civil liberties in Canadian history
One year ago this week, police in Toronto arrested more than 1,000 people during the G-20, some of them violently. Ontario's Ombudsman, Andre Marin released a report on the mass crackdown on demonstrators, which he called the "most massive compromise of civil liberties in Canadian history." The Real News Network's Paul Jay spoke to Marin about his investigation and report. To hear the full interview and for more on the G20 crackdown, go to: therealnews.com.