Newscast for Friday, July 1, 2011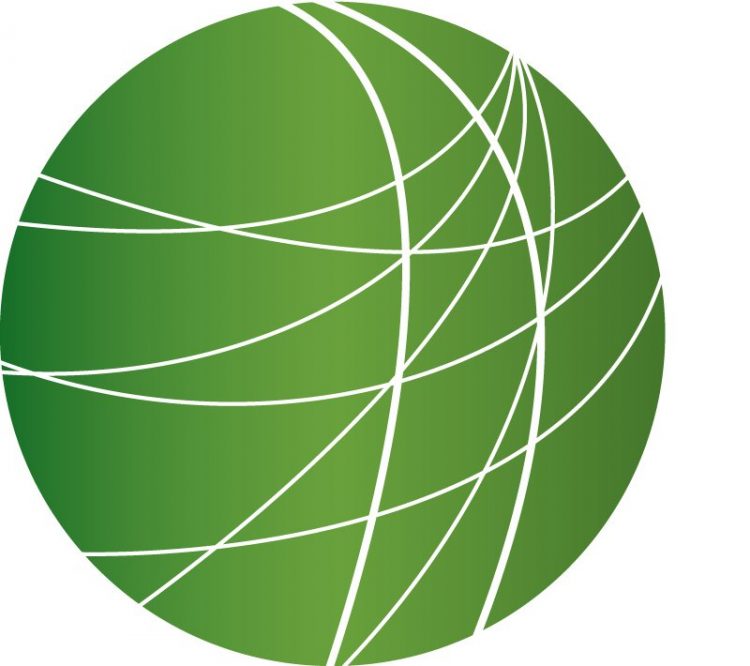 In the US, disparities between convictions for powdered cocaine and crack set to be reduced
Five New Orleans police officers go to trial accused of a deadly shooting spree following Hurricane Katrina
In Kenya's Dadaab refugee camp police shoot two refugees dead
Exxon-Mobil's proposal to use a Montana-Idaho scenic corridor to transport tar sands oil extraction equipment
In Spain, people facing eviction from their homes take action against banks
HEADLINES
Huge anti-government demonstrations once again shake Syria
Widespread protests erupted in Syria today. Media reports indicated that as many as a dozen people have been killed in clashes with security personnel. Today in Lithuania, US Secretary of State Hillary Clinton issued a warning to the regime of President Bashar al-Assad, saying allowing one meeting of the opposition is not enough to prove there's a legitimate transition towards democracy.
"The Syrian Government is running out of time. They are either going to allow a serious political process that will include peaceful protest to take place throughout Syria and engage in a productive dialogue with members of the opposition and civil society, or they are going to continue to see increasingly organized resistance."
Government supporters also rallied today across Syria.
Freedom Flotilla 2 turned back by Greek coast guard
The Freedom Flotilla 2, an international group of ships headed to Gaza in protest of Israeli policy there, has been slowed down by several incidents over the past two days. Organizers say two of their ships have had their propellers sabotaged. In addition Greek authorities prohibited the flotilla ships from leaving Greece for Gaza, but members of the flotilla attempted the crossing anyway. The US-based "Audacity of Hope" was stopped by the Greek coast guard today. A Canadian ship was also blocked from crossing, reports Ha'aretz
Thousands rally ahead of Thai elections
Thailand's major political parties drew large crowds today in final rallies ahead of Sunday's national election. As FSRN's Ron Corben reports from Bangkok, the rallies also marked the end to six weeks of intense campaigns, with the governing Democrat Party lagging in opinion polls.
Under monsoon rains, thousands of supporters of Thailand's governing Democrat Party and opposition Pheu Thai rallied, making a final push ahead of Sunday's general elections for a new 500-member parliament. Prime Minister and Democrat Party leader, Abhisit Vejjajiva, called for national unity and an end to political violence that has plagued Thailand over recent years. Democrat Party member, Kraisak Choonhavan, says a strong party base can be counted going into Sunday's vote.
"Fortunately, we do have a base support from the population who have been diehard Democrats. What we need is additional perhaps 15 to 20% from the undecided vote."
In opinion polls the Democrats trail the Pheu Thai Party, led by Yingluck Shinawatra, sister of former Prime Minister, Thaksin Shinawatra, who was overthrown in a coup in 2006.
The Thai Election Commission has invited officials from 11 countries to observe Sunday's polls, according to the Thai News Agency. The group includes several major regional democracies like Australia, Japan and India, as well as smaller powers, like Bhutan, Malaysia, and Bangladesh. Ron Corben, FSRN, Bangkok.
Minnesota government shutdown hurts most vulnerable
More than 20,000 state workers in Minnesota started their holiday weekend a day early today, whether they wanted to or not. They're at home because state lawmakers could not pass a budget, forcing a government shutdown. For FSRN, Michelle Alimoradi reports.
Failing to break the budget stalemate between Democratic Governor Mark Dayton and the Republican-controlled state legislature, the state government was forced to shutdown as of midnight last night. This leaves Minnesotans without so-called "non-essential" state services. Jewish Community Action Director Vic Rosenthal says it's the poorest residents that will be hit hardest by the shutdown.
"Just regular everyday people who have jobs that they depend on in order to pay for their mortgage or pay for the rent in their apartment; they're all gonna be affected by this. It's just really sad to have to be doing this when it's a fairly simple problem to be fixed."
The Minnesota Department of Human Services says several grants for housing, food, and mental health services will also be unavailable during the shutdown. Lawmakers will resume efforts to close the estimated 5 billion dollar budget gap after the holiday weekend. Michelle Alimoradi, FSRN, Minneapolis.
FEATURES
In the US, disparities between convictions for powdered cocaine and crack set to be reduced
The US Sentencing Commission has voted unanimously to retroactively apply the Fair Sentencing Act of 2010. The move will even out disparities between those convicted for powdered cocaine and crack offenses. As many as 12,000 prisoners currently incarcerated could have a chance at a reduced sentence. Michael Lawson reports.
Five New Orleans police officers go to trial accused of a deadly shooting spree following Hurricane Katrina
In New Orleans this week 5 police officers are on trial for shooting dead two people and wounding four others. The incident occurred in the days following Hurricane Katrina in September 2005 on the city's Danziger Bridge.  The police claimed they were responding to gunfire on the bridge, the surviving victims that include a family and teenagers say they were unarmed and the police opened fire without warning.  Several other incidents of post-Katrina violence involving police are currently being investigated by the Justice Department.  Jordan Flaherty is a journalist covering the trial and author of "Floodlines: Community and Resistance from Katrina to the Jena Six".
Exxon-Mobil's proposal to use a Montana-Idaho scenic corridor to transport tar sands oil extraction equipment
In Montana and Idaho environmentalists are preparing to protest a proposed "megaload" shipping route along us Highway 12. Exxon-Mobil wants to use this scenic corridor to transport 1/2 million pound shipments of oil extraction equipment by truck to the Alberta, Canada tar sands. From Idaho, Leigh Robartes has more.
In Kenya's Dadaab refugee camp police shoot two refugees dead
In Kenya's Dadaab refugee camp, two people are dead and a dozen injured after police fired live ammunition and tear gas at crowds of refugees protesting attempts by officials to demolish housing erected near a food distribution site. The United Nations says a riot broke out, security forces called in more police.  Emmanuel Nyabera is spokesperson for the UN refugee agency in Kenya:
"The police had to look for reinforcements from other police stations, used tear gas to disperse the refugees, but that did not work so they used live weapons to dispatch them and unfortunately 2 of them died and another 12 were injured."
The two men killed were Somalis who, like more than 60,000 others this year, have fled drought and armed conflict. Dadaab is Africa's largest refugee camp with a population of more than 370,000.  It was built twenty years ago to hold about 90,000.
In Spain, people facing eviction from their homes take action against banks
As Greece prepares to receive its next EU-IMF rescue package worth billions of dollars, Spain, with more than 20% unemployment is another European country suffering severe ongoing effects from the 2008 financial crisis.  Before the economic crash Spain was building more new apartments than France and Germany combined but like here in the US, many of the tens of thousands of Spaniards who bought houses during the boom years are continuing to fall behind on their mortgage payments and face eviction from their homes.  But as Naomi Fowler reports, Spaniards are starting to take action into their own hands.