Newscast for Friday, July 22, 2011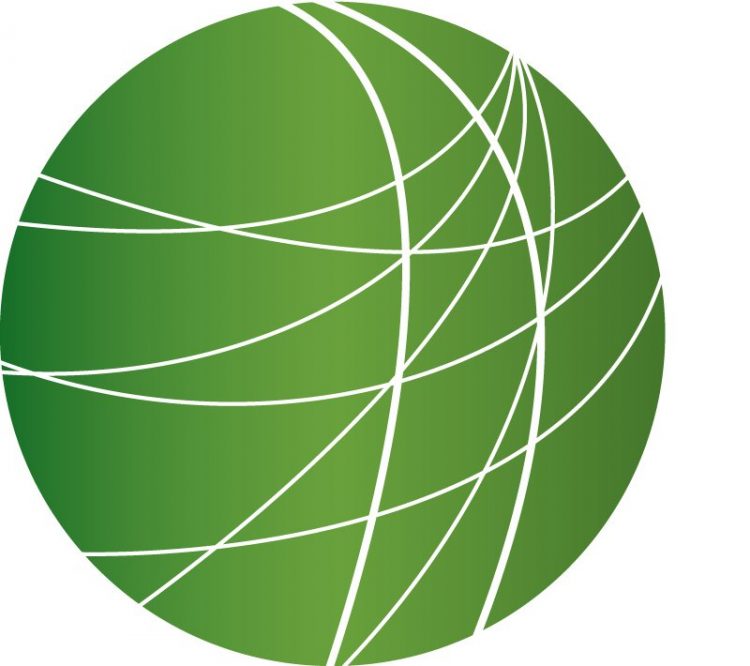 A government minister in Ghana calls for gays and lesbians to be rounded up and arrested
Farmers in the Philippines protest a court decision that they say sets back agrarian reform
In Egypt, protests against the slow pace of reform continue in Tahrir square
Environmentalists welcome new EPA guidance on mountain top removal as first step
California prison officials say the Pelican Bay hunger strike is over, activists accuse the authorities of lying
HEADLINES
Explosion and shooting spree leaves many dead in Norway
Today a massive explosion in Oslo caused extensive damage to the Norwegian Prime Minister's Office. Police have confirmed that there have been several deaths and injuries. Early media reports put the number of deaths in the blast at seven. Prime Minister Jens Stoltenberg is reportedly safe. Local resident Ellen Mork spoke to the BBC.
"We were at my apartment about 500 meters away from the bomb site. And we felt sort of heavy thunder. I thought it was thunder at first. It was loud. Glass everywhere, a building on fire."
Roads in the city center were evacuated and shut down. Right around the time of the blast, a gunman dressed as a police officer opened fire on a Youth political summit of the ruling Labor Party taking place on an island about 35 miles from the capital. Norway state media reports a witness on the island said he saw 19 bodies, but that has not been confirmed. A man has reportedly been taken into custody.
Speculation is that the attacks were coordinated. The Norwegian Prime Minister has called a high-level government meeting for later this evening to figure out next steps. President Obama has condemned the attacks and said this proves that no country is immune to terrorism. He said the attack is "a reminder that the entire international community holds a stake in preventing this kind of terror from occurring."
Kashmir protests over alleged gang rape
Angry protestors clashed with police in a remote village in Indian administered Kashmir today after a woman alleged she was abducted and raped by Indian soldiers. Although police say they have set up a special investigation team, protesters have not been appeased. FSRN's Shahnawaz Khan has more.
Protests first broke out in Damhal Hanjipora village of southern Kashmir on Thursday, soon after a 30 year old married woman alleged that two uniformed men abducted her Tuesday evening near her village. She says she was then gang raped for two nights in nearby forests. After public pressure, police recorded her statement in front of villagers, and set up a special investigation team. The Indian army, which enjoys special immunity from prosecution in civil courts in Kashmir, said it was investigating, but cast doubts on the allegations.
Angry residents shouted anti-India slogans and hurled stones at police today. Police said one vehicle belonging a district official and a scooter were set ablaze by protestors. In 2009, protests over alleged rape and murder of two Kashmiri women by security agents prompted weeks of protests. Shahnawaz Khan, FSRN, Srinagar.
Panetta meeting with Obama on Don't Ask, Don't Tell
Newly sworn-in Defense Secretary Leon Panetta plans to certify the end to Don't Ask, Don't Tell today. Panetta is meeting with President Obama this afternoon to discuss the issue. Joint Chiefs of Staff Chair Mike Mullen was also scheduled to attend.
FAA to partly shut down at midnight over budget fight
Parts of the Federal Aviation Administration will shut down at midnight tonight if Congress does not approve a reauthorization bill today. And the US House has adjourned for the day without taking up the vote. The Senate could still pass the House version, and according to Business Week, avoid the shutdown. The FAA would be forced to lay off 4000 employees and would not be able to collect about 200 million dollars in airline ticket taxes weekly.
NY activists protest Congressional tampering with social safety-net
As lawmakers in Washington continue to grapple with the budget and the debt ceiling, activists in New York are responding to attacks on social safety-net programs. From Hyde Park, New York, FSRN's Jim Krivo reports.
Members of a coalition of community groups called "Restore the American Promise" made the final stop of a several-week protest caravan in Hyde Park Thursday. The town was the home of Franklin Roosevelt, and hundreds gathered there to celebrate the legacy of his administration. Currently Congress and the President are considering drastic cuts to Medicare, Medicaid and Social Security. Jessica Wisneski with coalition member Citizen Action helped plan the rally, called the "Statewide Celebration of the American Promise."
"Send a very clear message to Congress and the President that we want to keep the safety net whole, that we cannot cut programs that people depend on for their survival, like Social Security, Medicare and Medicaid. And we need to make sure that people who can pay, pay. Corporations need to pay their fair share. The super-rich in America need to pay their fair share."
The Caravan made stops from Buffalo to Long Island. Activists in Texas a planning similar protests this weekend. James Krivo, FRSN, Hyde Park, New York.
Cut, Cap and Balance dies in the Senate
And finally, the US Senate has voted to table House Republican-led austerity budget measures dubbed the "Cut, Cap and Balance Act." The bill would have allowed the debt ceiling to rise if Congress passes a balanced budget amendment. The Senate's action means the bill is dead.
FEATURES
A government minister in Ghana calls for gays and lesbians to be rounded up and arrested
In Ghana, a government minister has called on the intelligence services to track down and arrest all gays and lesbians. It's the latest case of homophobic incitement in Ghana where, legally, gays have no explicit rights under the law and there's a high tolerance of discrimination. For more we spoke with Charlotte Walker-Said, a researcher with the Human Rights Program at the University of Chicago.
Farmers in the Philippines protest a court decision that they say sets back agrarian reform
In the Philippines, farmers are fighting a Supreme Court decision that they say is a major set-back for agrarian reform. Today they held a rally in Manila and marched to the Supreme Court to protest an upcoming referendum they say will end any change chance for a redistribution of the land which has for decades been controlled by the country's elites. Madonna Virola reports from Quezon City.
In Egypt, protests against the slow pace of reform continue in Tahrir square
In Egypt, demonstrators continue two straight weeks of camping out in Cairo's Tahrir Square as a protest against the slow pace of reform. Today they were joined by hundreds of other demonstrators, dissatisfied by last night's swearing in of a new cabinet that included no changes to the key ministries of justice and the interior. Activists say the Ministry of Justice is delaying the trials of some former regime officials, and want to see more put on trial for human rights abuses and corruption. But today, in another square, there was also a small counter protest by Islamic groups. Al Jazeera says these protesters accuse the Tahrir demonstration causing chaos and hurting the economy.
There are rising concerns about ongoing humans rights abuses in Egypt. At a Senate Hearing today, Caroline Doss from the group, Coptic Solidarity said there was considerable documentary evidence of discrimination against minorities under the Mubarak regime and while during the protests there were many instances of religious solidarity, cases of discrimination against Copts are on the increase again:
"Tragically that has not occurred instead there is clear evidence of an increasing pattern and practice by commission and omission of government sanctioned persecution of Copts. Sadly we have seen many violent attacks against Coptic Christians post Mubarak regime. There has been clear evidence of a pattern and practice."
Doss said the military have attacked Coptic monasteries and said a YouTube video alleges to show monks running for cover to escape heavy fire. She also said a local governor has demolished Coptic homes and 5 churches have been attacked and burned. Earlier this week, Egypt's military rulers announced they would not allow international election monitors to observe upcoming parliamentary elections. The Associated Press quoted Major General Mamdouh Shaheen, who presented the new law to reporters on Wednesday, was quoted by the Associated Press, as saying that barring foreign monitors was a necessary step to protect Egypt's sovereignty. He said Egyptian election monitors would watch the vote, which has no confirmed date but could be in October or November.
Environmentalists welcome new EPA guidance on mountain top removal as first step
The Environmental Protection Agency (EPA) released long-awaited guidance intended to protect water quality in areas of mountaintop removal. While environmentalists see it as necessary step to limit the impact of a harmful activity, critics say the EPA is setting a dangerous precedent. Michael Lawson reports.
California prison officials say the Pelican Bay hunger strike is over, activists accuse the authorities of lying
In California, the Department of Corrections released a statement saying that the Pelican Bay hunger strike is over. But youth activists and supporters of the prisoners accuse the department of lying and say the hunger strike is still on. They gathered in South Los Angeles, Thursday to raise more attention to the hunger strike and the conditions the prisoners live in. Caro Rolando reports.