Newscast for Monday, July 25, 2011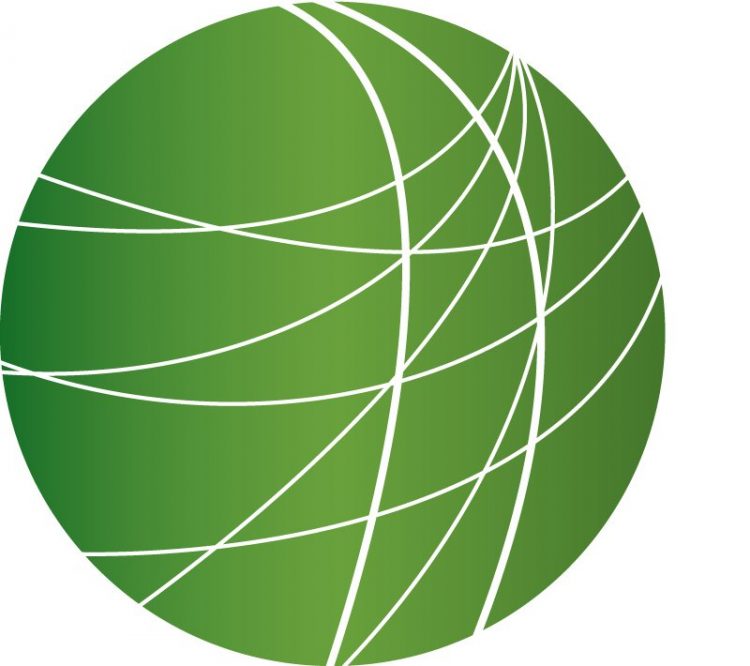 In New York, hundreds of same sex couples exchange vows as the new marriage equality law takes effect
In Washington, defense spending comes under greater scrutiny as the debt ceiling debate rages on
Somalia's famine has already killed many thousands of people
In Tel Aviv, tens of thousands of Israelis take to the streets to protest the rising cost of living
Peru marks 100 years since the discovery of Machu Picchu as activists warn that today's indigenous tribes are in grave danger
HEADLINES
Ethnic Norwegian appears in Oslo court; death toll revised – 76 perished
A Norwegian court charged ethnic Norwegian Anders Breivik with criminal acts of terrorism today and ordered he be detained for another eight weeks. Officials revised the death toll – 76 people died in the two attacks. Brevik appeared in court today and admitted to both the Oslo bombing and the shooting massacre at a Labour Party youth camp on Friday. He did not, however, plead guilty. The Court quoted excerpts of his statement today:
"As long as the Labour Party keeps drawing its ideological line and keeps deconstructing Norwegian culture and mass importing Muslims, then they must assume responsibility for this treason. And any person with a conscience can not allow its (sic) country to be colonized by Muslims."
The anti-Islamic extremist also claimed to be working with others. Norway's Prime Minister declared a national moment of silence today – it lasted for five minutes.
Mexico sweeps downtown Ciudad Juarez – arrests over 1000
More than 1000 people were detained in Ciudad Juarez over the weekend in raids in the city's downtown area. Shannon Young has more.
The raids that began Friday night and continued into Saturday targeted a number of bars, brothels and dive hotels in downtown Ciudad Juarez. Municipal and federal police took part in the operation which resulted in the detention of 500 men and 530 women. Hundreds of those detained were handed over to state authorities for further investigation. The raids located 20 young girls, including a fifteen year old whose family reported her as missing two months ago. The minor had left her home to apply for a job in the city's downtown area and never returned home. She was found in a room in a hotel that doubles as a brothel.
El Diario de Juarez newspaper reports the brothel was again open for business on Sunday. Mexico's security secretariat stated the raids were part of implementing Mexico's version of the Amber alert system, a protocol developed to locate missing minors. Shannon Young, FSRN.
Egyptian authorities combine murder trials; protesters met with more violence
The trial of Egypt's former Interior Minister set to open today has been postponed. Habib al-Adly is charged with murder in the deaths of demonstrators during pro-democracy protests. Al-Adly and six of his subordinates will now face a group trial in combination with former president Hosni Mubarak and his sons. Despite a regime change from Mubarak to military, many Egyptians continue to protest. Saturday night thousands marched to the Defense Ministry – and were met by so-called armed thugs. Hundreds were reportedly injured. Yesterday, the pro-government al-Wasat party called for it's followers to stand down from a planned march this Friday – they had intended to "cleanse" Tahrir Square.
Native Canadians win mining reprieve
An indigenous community in northern Quebec is celebrating a significant victory against resource extraction on their traditional territory. FSRN's Aaron Lakoff has the story.
Indigenous Algonquins of Kitiganik, Quebec, have announced that Cartier Resources has suspended its Rivière Doré copper mining project on their territory. This move comes after years of intense lobbying and highway blockades by the community to try to prevent resource extraction from their lands. According to community members, over 100 million dollars Canadian per year is made from their lands through forestry, hydro-electricity, and tourism. Yet very little of that money finds its way back into Algonquin hands, and unemployment levels remain high.
Philippe Cloutier, the CEO of Cartier Resources, was quoted in a statement saying that this decision represents a respect for stakeholders in the area. Algonquins are now calling on the Quebec government to follow Cartier's lead by suspending all mining claims in the area. Aaron Lakoff, FSRN, Montreal.
Multiple mine strikes across globe
Miners around the globe are striking today. In Chile, workers voted to extend Fridays' one-day walk out at the BHP Escondida copper mine. The nation's mining union says they may join the strike if the workers don't get a bonus increase and better working conditions. BHP miners in Australia are striking too. In South Africa – tens of thousands of coal miners are on strike, diamond miners went on strike last week and more than 150,000 gold miners may join them if talks today don't bear fruit.
TVA report reveals groundwater contamination at multiple sites
A report by the Tennessee Valley Authority shows that groundwater near most of their coal fired power plants is contaminated – and toxin levels near two of the sites are high enough to pose a risk to public health. The report was revealed by the Tennessean today. At one plant in Memphis, arsenic was found in excess of acceptable levels in a well located just above a drinking water aquifer. Coal ash sites are not regulated by the EPA. The TVA began testing groundwater near the ash waste sites after a massive spill in 2008 contaminated the Emory River and surrounding areas.
FEATURES
In New York, hundreds of same sex couples exchange vows as the new marriage equality law takes effect
Yesterday was a historic day in New York state after hundreds of same-sex couples were legally married. In New York City, crowds formed long lines in the very early morning outside the city clerk's offices. Salim Rizvi reports.
In Washington, defense spending comes under greater scrutiny as the debt ceiling debate rages on
The debate to raise the nation's debt ceiling rages on with House and Senate leadership working on competing plans for deficit reduction. A traditional holy grail, defense spending has faced greater scrutiny on both sides of the aisle in the quest to set the nation on a sustainable path. Government watchdog groups have cited nearly 600 billion dollars in specific cuts to national security spending. Michael Lawson reports.
Somalia's famine has already killed many thousands of people
Officials with the Food and Agriculture Organization are meeting in Rome today to discuss the crisis in Somalia. Last week, the United Nations declared famine in two regions there, estimating that tens of thousands have already died, and 12 million people are at risk of starvation. Some emergency supplies are starting to enter the country and neighboring Kenya where many are fleeing. UN Radio's Nicki Chadwick reports.
In Tel Aviv, tens of thousands of Israelis take to the streets to protest the rising cost of living
Over the weekend, tens of thousands of Israelis poured onto the streets in Tel Aviv to protest the rising cost of commodities, housing prices and stagnation in salaries. This segment was produced by The Real News Network's Lia Tarachansky who reports that the demonstration ended when police on horseback rode into a crowd of protesters. At least one woman was seriously injured and nearly 40 demonstrators arrested. Among those Lia spoke with, Yoav Goldring, Chair of Tel Aviv-Jaffa's Municipal Oversight Committee.
Peru marks 100 years since the discovery of Machu Picchu as activists warn that today's indigenous tribes are in grave danger
At Peru's historic site of Machu Picchu, the Cuzco symphony orchestra performs Antonin Dvorak's New World Symphony, to celebrate the 100th anniversary of the discovery of the historic Inca site by US explorer Hiram Bingham. Peruvians knew about Machu Picchu long before Bingham, but his discovery put the site on the world map and the centenary has involved weeks of special events at the site, including fireworks, a light show, music and traditional processions and ceremonies. But while Peru celebrates, the group Survival International is drawing attention to the plight of uncontacted indigenous people who live in the region of the site whose lives are threatened by plans for oil and gas exploration. Tess Thackara is the coordinator at Survival International USA.