Newscast for Thursday, July 21, 2011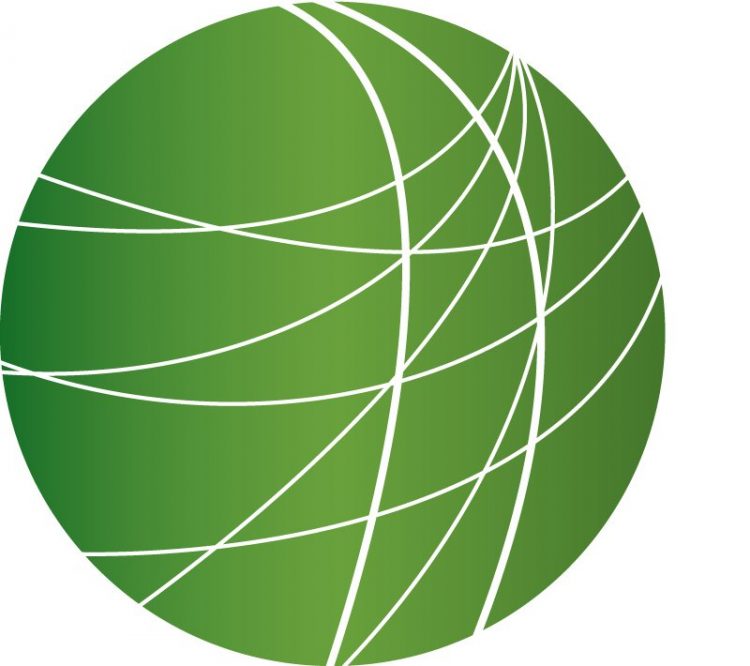 The Syrian regime renews its assault on Homs with soldiers and tanks
The achievements and future challenges of the Dodd Frank Protection Act
As the deadline looms, the ongoing impasse over the debt ceiling
The simple administrative mistake that may have closed a New York school
A report by human rights groups exposes the forced hard labor in Burmese prisons
HEADLINES
EU leaders meet to negotiate Greek rescue plan
EU leaders held an emergency meeting today and put forward a draft agreement to rescue debt-stricken Greece and to prevent other nations from being threatened by the crisis.  FSRN's Cinnamon Nippard has more from Berlin.
Greece has been teetering on the edge of financial collapse for months, and attempts by the government to cut spending have been met with widespread, sometimes violent, protests.  The EU has been working with the country on a solution, fearing the effect a total economic collapse would have on the rest of the Continent.
After weeks of disagreement, France and Germany agreed Wednesday night on a common position.  Today Eurozone leaders released a draft agreement proposing lower interest rates for Greece and lengthening the maturity of loans from 7.5 years to 15 years.  Officials also said they were willing to offer the country a second set of emergency loans.
The draft agreement also proposes to increase the flexibility of the European Financial Stability Facility, which is the fund set up by Euorzone countries to deal with the financial crises in the region.  Cinnamon Nippard, FSRN, Germany.
Death toll grows in Malawi anti-government protests
As many as a dozen people are dead today after protesters and police clashed in Malawi.  Yesterday, riots broke out, with YouTube videos showing many protesters wearing red shirts, hats and bandanas.  The demonstrators, largely from poor townships, are angry about the rising cost of living and the current government.  BNO News reports that around 40 protest leaders have been arrested.
Israeli doctors go on hunger strike, defying court order
Last night, the National Labor Court of Israel issued an injunction against striking doctors, ordering them back to work.  Yesterday, several hundred state-employed medical professionals at hospitals all across Israel walked out.  They're angry because their calls for better pay, staffing and hours have not been met in the most recent round of contract negotiations.
Today several dozen doctors ignored the Labor Court order and began a hunger strike, according to Israeli media.  Others sought medical attention for exhaustion in one hospital's emergency room.  The treasury and the Israel Medical Association are slated for another round of negotiations within the next day.
Gaza protesters still fear UNRWA mandate change
Today, dozens of Palestinian refugees in the Gaza Strip stepped up protests against the UN Relief and Works Agency.  They say the international aid group, which serves about 1 million refugees in Gaza, intends to change its mandate and reduce services.  FSRN's Rami Almeghari reports.
On Thursday morning, a group of Gaza refugees held a sit-in outside the premises of UNRWA's Gaza field office.  They prevented agency staff from entering the building.
Protesters say the UNRWA is planning to reduce various services offered to the refugee population in the territory, including health, social, educational and sanitation.  They site a recent cut-off of food rations to several thousand Gaza refugees as an indication of more cuts to come.
UNRWA's spokesperson, Ghris Ginnes says the Agency is facing a budget shortfall of about 35 million dollars.  Ginnes told FSRN that they are changing the way they distribute food in the Territory.
"Any one who thinks that they are improving the situation of the refugees by preventing UNRWA from doing its job is living on another planet, this is very counterproductive."
The problem began several weeks ago, when the Agency dropped the words "relief and works" from its name.  Since then refugees in Gaza have voiced concern the agency's mandate would also be changed.  UNRWA has denied the allegation.  Rami Almeghari, FSRN, Gaza.
Final US Space Shuttle comes back to Earth
Space shuttle Atlantis made it's final landing this morning at Kennedy Space Center in Florida.  It was the final flight for NASA's storied shuttle program, which lasted longer than 4 decades.  The landing, as called by the NASA Mission Control Announcer.
"Having fired the imagination of a generation, a ship like no other, it's place in history secured, the space shuttle pulls into port for the last time, it's voyage at an end."
Currently NASA's future is more insecure than it's ever been, with lawmakers dealing with a huge deficit eyeing its funding. But NASA seems to recognize its insecure position and "What's Next" is a prominent feature on its website. In an early July speech at the National Press Club, NASA Administrator Charles Bolden said they are looking to the future.
"President Obama has given us a Mission with a capital 'M' – to focus again on the big picture of exploration and the crucial research and development that will be required for us to move beyond low Earth orbit.  He's charged us with carrying out the inspiring missions that only NASA can do, which will take us farther than we've ever been –to orbit Mars and eventually land on it."
NASA says it's focusing on four areas: exploration, science, aeronautics, and the International Space Station.
FEATURES
The Syrian regime renews its assault on Homs with soldiers and tanks
In Syria today, the regime of President Bashar al-Assad continued its violent crackdown on the opposition.  An activist in Homs told Al Jazeera that water, electricity and telephone lines in the city are cut and from 8am this morning security forces and hired thugs started raiding homes and arresting people:
"The army is shelling all areas of Homs.  The city is now divided and cut off from the outside world.  We have been under heavy fire from all types of weapons, light and heavy machine guns and tank shells.  It is as if the Syrian army is at all-out war.  Bavistvah is a densely populated area, all unarmed and peaceful citizens.  Many houses have been leveled to the ground.  They are shooting anyone person who is out on the streets of Homs.  Any moving object is a target."
Translation courtesy of Al Jazeera.   In an amateur video uploaded to YouTube that claims to show today's violence in Homs at the Lions Gate, gunfire rings out across the street as a tank rushes by firing its weapons indiscriminately.
Exact figures are difficult to confirm, but on Monday and Tuesday about 20 people were killed by the security forces, including mourners attending funeral.  The Syrian Observatory for Humans rights says more than 1500 people have been killed in the government crackdown across the country. Many thousands more are in detention including an estimated 2,000 arrested since the end of June, according to a new report by Human Rights Watch.
In the capital Damascus, local resident told Reuters that troops loyal to President Assad were sealing off entrances to one of the suburbs in efforts to smother further unrest there.  Yesterday the Syrian government warned the French and US Embassies not to leave Damascus without permission. The warning comes two weeks after US ambassador Robert Ford visited the city of Hama – a focus of opposition protests -spoke with residents and observed a demonstration against the regime.  Last week there were attacks on the US and French embassies in Damascus by pro-government supporters, prompting US Secretary of State Hillary Clinton to declare that the Assad regime had lots its legitimacy. The UN continues to condemn the violence.  Secretary General Ban Ki Moon called on the Syrian authorities to stop the repression immediately and to allow humanitarian access to affected areas.
The achievements and future challenges of the Dodd Frank Protection Act
Today is the first anniversary of the Dodd–Frank Wall Street Reform and Consumer Protection Act, the legislation that aims to curb some of the financial practices that led to the 2008 crisis.   Gary Gensler is Chair of the Commodities Futures Trading Commission, which has expanded responsibilities under the act that include policing derivatives and credit default swaps. He told a Senate hearing today what Dodd Frank aims to do:
"The act promotes market transparency, something that's worked in the securities and futures markets since the 1930s and that's through real-time reporting of transactions and bringing those transactions that can to a centralized place called swap execution facilities.  The Act lowered risk to the public and the overall economy by directly regulating the dealers and moving that which we can to central clearing.  The Act provides important new enforcement authorities and reporting requirements to the regulators themselves, the CFTC and SEC, can better police the markets for fraud, manipulation and other abuses."
But one year on many of the key Dodd Frank provisions have not been implemented and Gensler warned that his budget, that's yet to be confirmed, may not even be sufficient to employ enough staff to adequately answer questions from the public, let alone police the derivatives market.  For more we spoke with Bart Naylor, financial analyst with the consumer advocate organization, Public Citizen.
As the deadline looms, the ongoing impasse over the debt ceiling
In Washington, Congress is still at an impasse over raising the nation's debt ceiling, but a proposal to cut trillions of dollars in spending is picking up support. Matt Laslo reports on how that proposal may have come too late.
The simple administrative mistake that may have closed a New York school
As Democrats and Republicans consider further spending cuts in the deficit reduction talks, critics have warned that cuts to education, healthcare and other social services would disproportionally affect low income communities of color.  That's proving to be true In New York City, where a school serving the most vulnerable young people is being closed.  But as Community News Production Institute Reporter Jaisal Noor reports, the closure may be due to a simple administrative mistake.
A report by human rights groups exposes the forced hard labor in Burmese prisons
A joint report by Human Rights Watch and the Karen Human Rights Group says the Myanmar military is forcing prisoners to do hard labor.  As Ron Corben reports the on-going charges of human rights abuses add to fresh calls for a United Nations Committee of inquiry into rights abuses in the country.