Newscast for Monday, July 18, 2011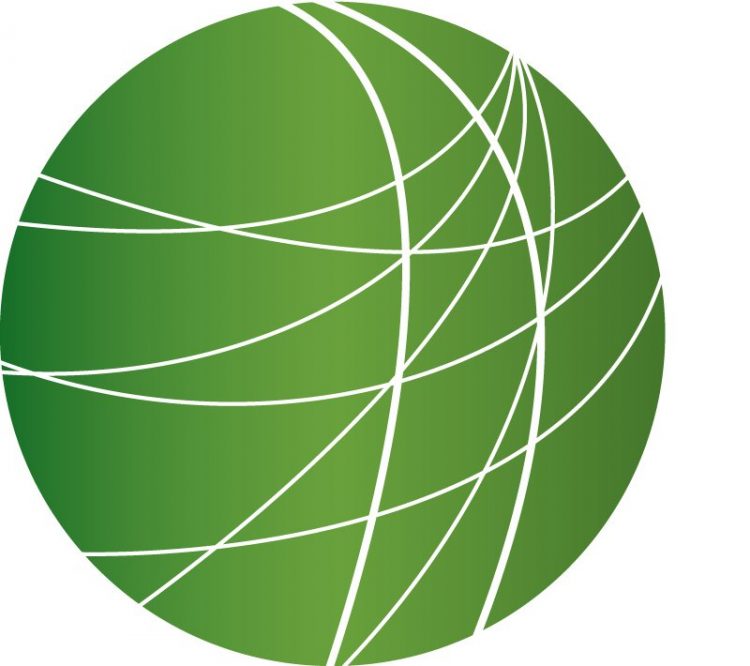 General John Allen takes command of US and coalition forces in Afghanistan as the violence continues
In Pakistan, drone attack victims pursue criminal charges against US government officials
President Obama announces the nomination of Richard Cordray to head the Consumer Financial Protection Bureau
California grocery store workers continue to fight for better working conditions after months of stalled negotiations
Reem Abu Jaber awarded for her work with children in Gaza
HEADLINES
Somali drought crisis grows; aid deliveries begin to reach IDPs and refugees
The UN delivered another 20,000 tents today to the overflowing Dadaab refugee camp near the Kenya-Somali border.  Dadaab was built to house 90,000 people. Nearly 450,000 people displaced  by drought and famine are there now. Kenya plans to open another wing of the camp next week to accommodate even more refugees. UNICEF emergency adviser Robert McCarthy.
"Our efforts first and foremost are to support efforts to keep children from dying. And there's the major concern given the almost unprecedented levels of malnutrition that we are seeing among children coming out of southern Somalia."
And the UN says another 1.5 million people have been displaced  within Somalia. Yesterday, UNICEF was able to deliver emergency rations to parts of the drought ravaged country, after al Shabaab lifted a ban on foreign aid groups working in the region. Aid is now being delivered to camps run by the group despite its connection to al Qaeda.
UN Court orders demilitarized zone around Thai-Cambodia temple
The United Nations International Court of Justice  today called on Thailand and Cambodia to establish a demilitarized zone near a disputed 900 year old Hindu temple where clashes earlier this year left almost 20 people dead. Ron Corben has more.
The court's verdict followed a request by Cambodia for a review of a 1962 court ruling that gave Cambodia control of the temple site, but did not address the surrounding area on the thai side of the border. Thai Prime Minister Abhisit Vejjajiva:
"The decision is aimed to reduce the tension and obviously with a demilitarized solution it's something that I think Thailand and Cambodia should work together so see how we can achieve that."
The court also called on Thailand to allow Cambodian access to the Temple of Preah Vihear, allow fresh supplies to non-military personnel, and for both countries to cooperate with the Association of South East Asian Nations, including monitors along the border. Both sides appeared to accept the verdict.  Fighting between Thailand and Cambodia had been ongoing over recent years after Cambodia in 2008 successfully had the temple declared a World Heritage site. Ron Corben, FSRN, Bangkok.
Jordanian police held over excessive force during last weeks protest
Police officers linked to violence at protests last week in Jordan are under arrest in Amman, where demonstrations are intensifying as Jordanians seek swift political reform. Asma Nemati reports.
Four Jordanian police officers suspected of beating up both protesters and  journalists were arrested today in Amman. The incident occurred last week during pro-democracy protests in the heart of the Jordanian capital after Friday prayers at the famous Husseini mosque. Several members of the media including a New York Times journalist and an AFP reporter were among those attacked. Officials claim that officers were trying to prevent opposing groups from clashing. But demonstrators say police were trying to stop them from setting up a protest camp. And reporters say security forces tried to prevent them from covering the events. Protests in Jordan have continued since the beginning of the Arab Spring and are mainly aimed at corruption, lack of economic and political reforms and King Abdullah's total grip on power. Protests outside of Amman have been few, but have spread to Jordan's main cities. Asma Nemati, FSRN, Amman, Jordan.
Syrian crackdown continues
According to reports emerging from Syria,  hundreds of people were detained over the weekend. Unconfirmed videos reveal massive funeral marches for dozens killed in Damascus on Friday during the biggest protest since the onset of the uprising. Some thirty people were killed in Homs in fighting between Christians, Sunni Muslims and pro-government Alawites after the disfigured  bodies of three regime supporters were returned to family. And according to protest organizers, government forces cut power and communication services in the town of  Zabadani before about 2,000 troops moved into the city on the outskirts of Damascus. International media remain barred from the country.
Typhoon Ma-on heads toward Japan; TEPCO readies Fukushima
And in Japan,  TEPCO crews are building a temporary roof over the damaged Fukushima Dai-ichi nuclear plant as a Typhoon Ma-on approaches.  TEPCO has also stopped pumping radioactive water from the reactors. And Japanese authorities are expected to ban the shipment of local cattle, after beef from the region was found to contain abnormal levels of radioactive cesium. The cows were fed straw cut from Fukushima area fields after the March meltdown. Officials deny any threat to public health from eating the meat.
FEATURES
General John Allen takes command of US and coalition forces in Afghanistan as the violence continues
In Afghanistan today, General John Allen assumed command of US and coalition forces from General David Petraeus. Patraeus is leaving to take charge of the CIA.  During the handover ceremony in Kabul, General Allen explained his priorities:

"It's my intention to maintain the momentum of this campaign, this great campaign on which we have embarked.  I will continue to support, in every way possible, the recruiting, the training, the preparation and equipping and the fielding and the employment of the Afghan National Security Forces."
Admiral Mike Mullen, Chairman of the US Joint Chiefs of Staff, said the war with the Taliban was having success:
"They've been pushed out of sanctuary, they've been denied influence over local populations, they've been hounded and hunted, their leaders killed or captured by the score, their resources diminished and their training disrupted."
NATO also began handing over security control to local Afghan police in Bamiyan province today, but many areas remain volatile. Today four NATO troops were killed in two separate attacks in the east of the country. On Sunday night one of President Hamid Karzai's close allies, a former governor of southern Uruzgan was murdered in a raid on his home. Last Tuesday Karzai's younger half-brother, Ahmed Wali Karzai, a powerful political figure in southern Afghanistan was also killed in a raid allegedly by the Taliban.  Civilians also continue to die in large numbers, according to new figures from the United Nations. More than 1400 civilians were killed in the first six months of this year, an increase of 15 percent. About 80% were attributed to anti-government elements.  The UN says landmine style explosive devices are responsible for the increase in civilian casualties.
In Pakistan, drone attack victims pursue criminal charges against US government officials
While the US military continues its campaign in Afghanistan, in neighboring Pakistan, there is continuing opposition to the CIA's drone strikes. Activists, lawyers and two Pakistani citizens will begin the process of seeking an arrest warrant for former CIA official John Rizzo, who they accuse of overseeing some of the deadly drone strikes. According to the Guardian, the lawyers say the US is violating the laws of war and they want Rizzo and possibly others involved in the drone strikes charged with murder.  For more on this and the implications of the visit this weekend of Pakistan's spy chief to Washington, we spoke to Raza Rumi in Lahore, editor of the Pak Tea House website.
President Obama announces the nomination of Richard Cordray to head the Consumer Financial Protection Bureau
Today, President Obama announced the nomination of former Ohio Attorney General Richard Cordray to head the new Consumer Financial Protection Bureau. While some progressives who pushed for an Elizabeth Warren appointment are disappointed, others cite Cordray's previous work as evidence of his commitment to consumers. Michael Lawson has more.
California grocery store workers continue to fight for better working conditions after months of stalled negotiations
In Southern California, Labor negotiations remain at a standstill since grocery companies and representatives for 62,000 workers began talks a few months ago. The workers have held rallies in Arcadia, Compton and other California locations to call attention to the stalled talks.  FSRN's Leilani Albano has the story.
Reem Abu Jaber awarded for her work with children in Gaza
At a special ceremony in Gaza on Sunday, a representative for the French Consulate in Jerusalem presented the National Order of Merit award to Palestinian Reem Abu Jaber for her work with children .  It's one of the highest distinctions awarded by France. FSRN's Rami Almeghari recently spoke to Abu Jaber about her work as director of the Qattan Center for the Child in Gaza.