Newscast for Friday, November 18, 2011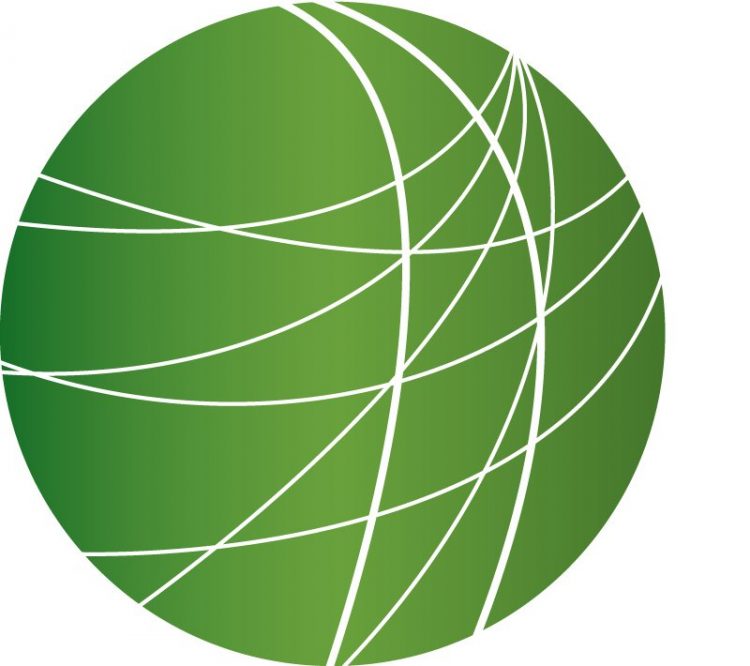 Thousands fill Tahrir Square to call for civilian government ahead of elections
UN report on Iran nuclear program stokes fear in region even as conclusions questioned
Fukushima residents call for evacuations as fear of contamination continues
House amendment to end corporate personhood gains momentum
HEADLINES
US Secretary of State to visit Myanmar
Today the US announced that Secretary of State Hillary Clinton will travel to Myanmar next month.  It will be the first time in more than 50 years that such a high-ranking US official visits the country. President Obama spoke today in Bali at the ASEAN meeting.
"We've seen flickers of progress in these past few weeks."
The government recently dropped a rule prohibiting Aung San Suu Kyi from running for office.  Her political party, the National League for Democracy, said today it will officially register to field candidates in coming parliamentary elections.
US tries to counter China by joining ASEAN summit
Today marks the first time the US and Russia have attended the East Asia Summit, an annual meeting of 18 Asia-Pacific nations.  After the US announced a new military partnership with Australia Wednesday, experts say President Obama's attendance at the meeting in Indonesia is another way the US is trying to counter China's rise as a superpower. FSRN's Mike Ives reports from Vietnam.
Carl Thayer, a Vietnam expert at the Australian Defence Force Academy, says Obama's presence in Bali is intended to counter China's growing influence in the region.
"The East Asia Summit has been struggling for a role and that role won't come into focus until after the US is at the table because it's done broad issues – climate change, environment – the low-hanging fruit… but the stuff that doesn't address the sharp end of security issues."
Meanwhile, tensions are still simmering in the South China Sea, where territory disputes between China and several other countries in the region continue. Two claimants, Vietnam and the Philippines, recently accused China of interfering with oil exploration there. Secretary of State Hillary Clinton has hinted she wants to discuss South China Sea issues at the summit. But Chinese authorities say they prefer to hold territory negotiations on a bilateral basis, and that US intervention in the dispute will only destabilize the region. Mike Ives, FSRN, Hanoi.
LGBT activists decry proposed gay "propaganda" law
The St. Petersburg city government is set to pass a bill against what it calls the "propaganda of homosexuality."  Local gay and lesbian activists say it would make their advocacy illegal.  The city approved the legislation in its first reading this week.  From Russia, Ekaterina Danilova reports for FSRN.
Supporters of the law say it is meant to stop the promotion of homosexuality to children.  But activists say the law actually targets organizations that provide legal, psychological and social support to gays and lesbians.  Igor Kotchetkov is the head of the local LGBT organization Coming Out.  He expects the law to be fully passed within the next two weeks and says the LGBT community is preparing to act.
"We are going to pay the fines, we going to go to court endlessly, we're going to carry our protests.  Because it's a law that is directed against our human dignity, when we are denounced as criminals only for not concealing our true identities.  So we're not going to obey that law."
Coming Out is organizing a global protest on Sunday to try to stop the law.  Ekaterina Danilova, FSRN, St. Petersburg, Russia.
Campesino murdered in Argentina
Argentina's genetically modified soy production model has spurred the nation's economic recovery, but it has resulted in violent land disputes.  A campesino was murdered during an eviction attempt this week. FSRN's Marie Trigona reports from Buenos Aires.
Cristian Ferreyra, a 25-year-old farmer and campesino activist, was shot and killed while resisting a land eviction in the Northern Province of Santiago del Estero.  MOCASE, the largest peasant organization in Argentina, says it has identified the armed men as working for an agribusiness firm called Ciccioli.
MOCASE says organizers received direct threats from Ciccioli, and that representatives from the firm said they would "kill" any peasant who resisted eviction from communal lands.  Congressman Claudio Lozano spoke at a press conference Thursday.
"The expansion of GMO soy has caused the displacement of small farmers.  When communities resist, they are victims of violent repression and even assassinations as in this case." 
In two years, at least four peasants and indigenous have been killed in land disputes in Argentina. Marie Trigona FSRN, Buenos Aires.

Europe could lack mineral access to make green economy a reality
Europe has set out ambitious goals for cutting greenhouse gases by replacing fossil fuels with renewable energy.  But a new report from the European Commission warns that shortages of rare earth metals crucial for solar, wind and other clean technologies could threaten that green energy future.  From France, FSRN's Liam Moriarty has more.
Europe has pledged to slash its carbon footprint at least 80% by 2050, largely by turning to low- or no-carbon technologies in power generation, lighting, transportation and more.  Many of those technologies currently require rare earth metals such as tellurium and neodymium.
The study – by the European Commission's scientific research division – found a high likelihood that supplies of those and other crucial minerals could become scarce.  One reason? Most of the commercially viable natural deposits are in China.  Right now, 95% of critical rare earth metals come from that country.  Not only are the Chinese using those minerals in their own manufacturing; they've also started to restrict exports.
The report recommends Europe consider re-opening and updating its own rare earth mines, as well as increased recycling of the metals.  It also suggests boosting research to develop alternative materials.  Liam Moriarty, F-S-R-N, Normandy, France.
FEATURES
Thousands fill Tahrir Square to call for civilian government ahead of elections
Today in Egypt, tens of thousands of people returned to Tahrir Square to demonstrate against the country's ruling military council and to call for a civilian government. Protesters also rallied in the port city of Alexandria, site of a military base. The public outpouring comes ahead of parliamentary elections scheduled to begin later this month. FSRN's David Enders reports from Cairo.
UN report on Iran nuclear program stokes fear in region even as conclusions questioned
The UN's nuclear energy agency expressed "deep and increasing concern" about Iran's nuclear program in a resolution approved today at a meeting in Vienna.  It's the latest development after The International Atomic Energy Agency released a controversial report on the intentions of Iran's nuclear program. Iran maintains its program is for peaceful means. Saideh Jamshidi and Katheryn Prengaman filed this report.
Fukushima residents call for evacuations as fear of contamination continues
Eight months after the Fukushima nuclear disaster, thousands of people – including children – remain in contaminated areas and citizens groups continue to push the government to assist in evacuations and clean up.
A new study out this week from the National Academy of Science warns that soil samples in the northeast of the country show unsafe levels of radiation for farming and on Thursday, Japan said it was restricting rice exports from Fukushima after grain was found to contain radioactive contamination higher than safety levels.
For more, we go to Kyoto, Japan to speak with Aileen Mioko Smith. She's the executive director of Green Action Japan, a citizens group that has been monitoring the issue since the Fukushima disaster began in March this year.
House amendment to end corporate personhood gains momentum
In Washington today, the House rejected a Balanced Budget Amendment to the Constitution that Republicans say is necessary to get the nation's fiscal house in order. Despite obtaining a majority, the measure needed a two-thirds majority to amend the Constitution.
Meanwhile, another amendment to curb the influence of corporations is gaining legislative traction. Supporters say the measure is necessary in response to corporate personhood established in last year's Citizens United Supreme Court decision, which paved the way for unlimited corporate spending in elections. FSRN's Michael Lawson reports.