Newscast for Friday, December 2, 2011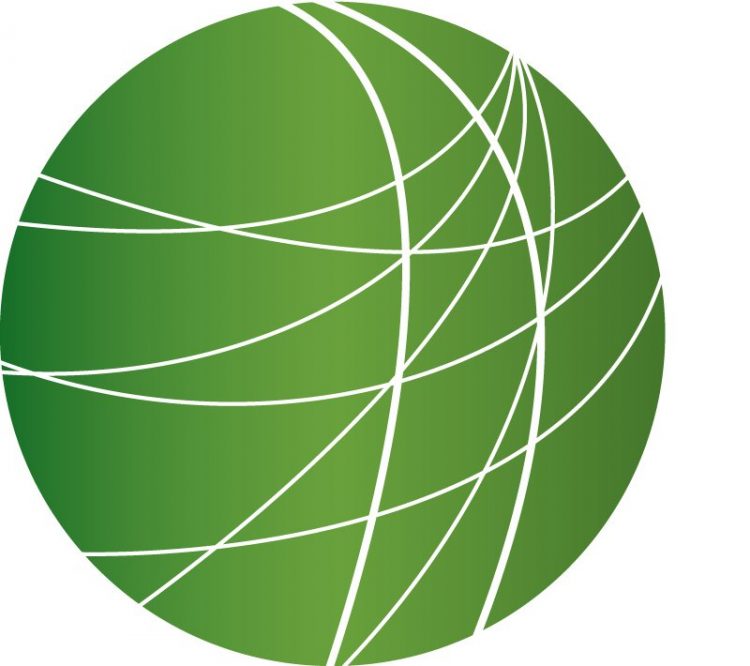 White House threatens veto after Senate passes controversial defense bill
People's Court in Bangalore charges global pesticide industry with human rights violations
Activists keep up pressure for action on climate change in Durban
Greg Palast on 'Vulture Funds' in the Congo
Martina Correia, sister of Troy Davis, dies at 44
HEADLINES
Secretary Clinton makes historic visit with Aung San Suu Kyi
Today Secretary of State Hillary Clinton wrapped up her visit at the home of Burmese pro-Democracy leader Aung San Suu Kyi. It was highest level US visit to Myanmar in decades. Both women addressed a small gathering outside, where Suu Kyi said the country needed "capacity-building" and "technical assistance" from the international community, and welcomed the World Bank to assist. "If we go forward together, I am confident that there will be no turning back from the road towards democracy. We are not on that road yet, but we hope to get there as soon as possible with the help and understanding of our friends." Suu Kyi also called for the release of political prisoners.
Afghan rape victim released from jail
An Afghan woman named Gulnaz who was raped by a married man and then jailed for adultery after the attack will be freed from prison with no pre-conditions. This is what Glunaz's lawyer Kimberly Motley said, after multiple international news sources reported her release was contingent upon her marrying her rapist. Motley spoke to Al Jazeera, saying the pardon establishes a precedent. "To me that's a message that what happened to her, with her being charged with adultery in the first place, is wrong. And also President Karzai also is telling them to look at the files of all the women, as I understand it, at least in Kabul, and to also talk to all the women who are in prison in Kabul to find out what happened to them in court. So it definitely is a step in the right direction." Gulnaz's story first gained attention after she was featured in an unreleased EU documentary about women's rights.
Harassed Canadian man finally removed from UN terrorism list
A Sudanese-born Canadian has been removed from the United Nations Security Council's 1267 terrorist blacklist after facing years of persecution. The blacklist sanctions people and entities suspected of alleged associations with Al-Qaeda. Listing can occur without any crime being committed. FSRN's Lillian Boctor has more from Montreal.
Abousfian Abdelrazik is a single father, raising two children on his own. In 2003, he was imprisoned in Sudan at the request of the Canadian spy agency. He was tortured and kept in forced exile for 6 years, due to the Canadian government labeling him a national security risk and his presence on the UN 1267 list. No charges were ever laid against him in a criminal court, and the Canadian government eventually cleared his name. But, since returning to Montreal in 2009, he has been living under severe restrictions, and has been unable to work and has had his assets frozen due to the UN 1267 list.  Abousfian's lawyer Paul Champ says  Abdelrazik's name was placed on the list because of information obtained through torture. Champ credits the victory to the Canadian public for bringing awareness to the issue. He says the Security Council also wants to avoid criticism by Canadian courts. "Many mistakes were made and as a result his life was ruined. He should be compensated for that." Abdelrazik is continuing forward with his lawsuit against the government of Canada for an apology and compensation. Lillian Boctor, FSRN, Montreal.
Mali police protest poor work conditions
In Mali, around six hundred police officers protested this week, sounding the horns of their scooters and cars on the highways in the capital Bamako, and causing huge traffic jams in the city. Amadou Timbiné reports for FSRN.
Police say they need new uniforms and other equipment, such as vehicles, so they can do their job correctly. They also want the government to stop firing or intimidating Union' members across the country.  Siriman Fané is a Staff Sergeant and the Deputy Secretary General of the Mali National Police Union. "The Minister of Interior Security and Civil protection has been giving money to some police officers in order to divide our Union. That's the reason why we are demanding his resignation. We want another Minister to be appointed to take care of our claims. The reduction of our salary has a negative impact on our daily life, purchase power and morale. We are not going to stop our actions until our demands are fully met." Police officers stopped work for several hours on Wednesday. They are also angry about a mandatory medical insurance policy implemented by the Mali government two years ago. The Union says public hospitals in the country are poorly equipped and doctors are not able to provide them appropriate heath care.  Amadou Timbiné, FSRN, Bamako.
Army Corps give tentative approval to controversial Puerto Rican gas pipeline
A controversial natural gas pipeline in Puerto Rico appears to be headed towards final approval, after receiving a preliminary go-ahead from the Army Corps of Engineers.  The Corps says it will not require the developer to submit an environmental impact statement for the project, according to the AP. The 90-mile long proposed pipeline is slated to run through wetlands areas, and is being opposed by several environmental groups. One, Casa Pueblo, released a report calling the project highly dangerous, and saying that as many as 200-thousand people could be put in harm's way. These fears have prompted locals to nickname the project el gasoducto del muerte, "the pipeline of death."
US unemployment rate drops to two year low
The unemployment rate in the US has dropped to 8.6%, the lowest rate in more than two years.  The Labor department points to an overall improving economy. The so-called alternate unemployment rate, which includes those who have given up looking for work or are working part time for economic reasons, fell as well. That figure dropped to 15.6% from 16.2 in October.
FEATURES
White House threatens veto after Senate passes controversial defense bill
The US Senate has passed a $662 billion defense spending bill. The measure, passed Thursday, contains controversial language on treatment of terrorism suspects as well as new sanctions on Iran. Provisions dictating detainee transfers as well as mandatory military detention have brought a veto threat from the White House. Michael Lawson reports.
People's Court in Bangalore charges global pesticide industry with human rights violations
In India, an international trial opens this weekend featuring evidence and eyewitness testimony on human rights violations by the global pesticide industry. This coincides with the anniversary of the Bhopal chemical disaster, when a pesticide manufacturing plant owned and operated by Union Carbide, now Dow Chemical, exploded, killing 8,000 people. That was in 1984 and today It remains one of the worst industrial disasters in history, with some 20,000 more people killed in the following years. Dow chemical has yet to be held fully responsible. For more, we're joined by Paul Towers of the Pesticide Action Network, an international network of scientists, doctors, and lawyers that works to move away from the use of pesticides. It's also one of the co-conveners of the trial in Bangalore.
Activists keep up pressure for action on climate change in Durban
In Durban, South Africa, negotiators have wrapped up their first week of climate change talks with little progress to report. A plan drafted four years ago aimed for a new round of greenhouse gas reductions under the Kyoto Protocol, which expires in 2012. But with Canada, Japan, and Russia announcing they won't sign up for such a deal – and the U.S. never having ratified Kyoto in the first place – the odds of that seem slim to none. Meanwhile, thousands of activists from around the world are gathering for a mass demonstration tomorrow – to call for stronger action and to draw attention to those most affected by climate change. Brian Edwards-Tiekert has more.
Greg Palast on 'Vulture Funds' in the Congo
As the Occupy Movement has spread across the globe, the concerns of the 99 percent have taken center stage. But a focus on the one percent – the corporations and individuals that make up the world's richest and most entitled – is also under the spotlight. Investigative journalist, Greg Palast just returned from Bosnia and the Congo where he was reporting on so-called Vulture Funds for the BBC, the Guardian and Democracy Now! Palast, whose new book is called Vulture's Picnic, spoke with WORT's Norm Stockwell.
Martina Correia, sister of Troy Davis, dies at 44
The sister of executed death row prisoner Troy Davis has died. Martina Correia, who fought breast cancer for more than a decade, launched a movement to save her brother, accused of killing an off-duty police officer. The day of Davis's execution in September, Martina Correia spoke to supporters and the press. "We cannot go back idly no matter what happens tonight and say, well we marched down the streets and wore 'I am Troy Davis' shirts and that is it. We have to be the catalyst for the change that we want to see." Martina Correia, sister of Troy Davis. Amnesty International called her a "tenacious fighter" and "a graceful inspiration to activists everywhere." Correia was 44.