Newscast for Thursday, March 10, 2011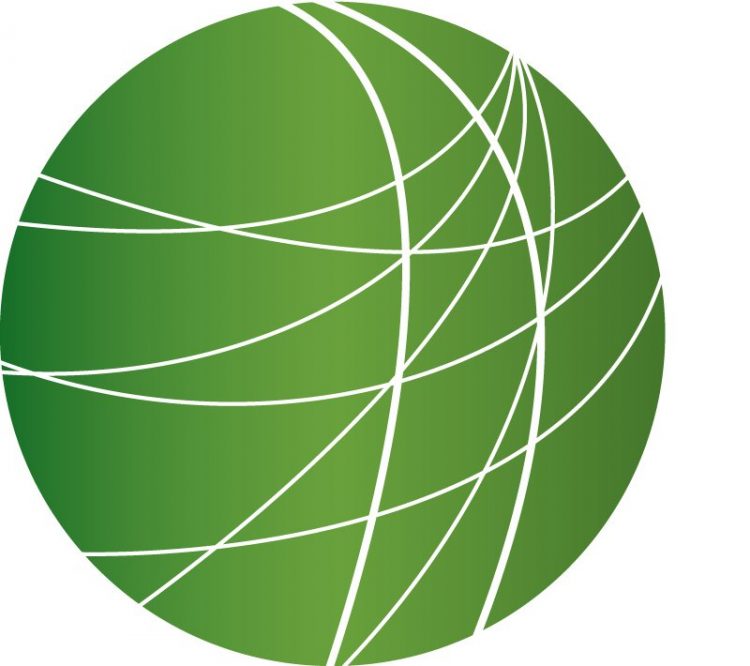 Wisconsin Republicans pass a bill that strips workers' rights – despite absent Democrats
Congress member King opens controversial hearings on the radicalization of American Muslims
Legal expert responds to King hearing and calls for new ways to fight radicalization
Africans in Libya accused of being Gaddafi mercenaries
UN warns of a massive humanitarian crisis in Ivory Coast
HEADLINES
Dalai Lama to give up political power in Tibet's government in exile
The Dalai Lama, who has been the spiritual and political leader of Tibet's government in exile for decades, said today he would relinquish his political role in the organization. Elections are scheduled when the exiled Parliament convenes on March 14th. The Dalai Lama said he will cede his power to the winner. He made the announcement on the 52th anniversary of the Tibetan people's failed uprising against China, which led to the exile of the government. Possibly fearing another uprising, earlier this week China restricted foreign travel to the region.
Thousands call for creation of new Indian state
In India, thousands of protesters demonstrated today in Hyderabad, the capital city of southeastern coastal state of Andhra Pradesh. The demonstrators are continuing their four-decade call for the creation of a separate state called Telangana. FSRN's Jasvinder Sehgal has the story.
Reporter:
More than fifteen thousand protesters tried to break through barricades along the shores of Hussein Sagar lake. The so-called "Million March" enountered teargas shells and beatings by a mammoth police force. The protesters set fire to two police vehicles and destroyed some statues. They want the government to immediately introduce a bill that would create a separate state. Shravan Kumar is the leader of one of the protesting groups, "Telangana Rashtra Samithi."
"Today thousands of the people have marched to the 'Tank Bund.' This is a clear indication of how deep-rooted is the aspiration fo the Telangana people towards the state formation."
Traffic was diverted and about 47 trains coming to Hyderabad from various parts of the southern region were cancelled. The police detained thousands, including 50 members of the State legislative Assembly. They held them in stadiums and public spaces trying to keep them from joining the march, according to the BBC. Two years back, the Indian government promised that a new state would be formed, but later said more talks were needed, causing widespread protests in the region. Jasvinder Sehgal, FSRN, India.
Palestinian unity still distant reality
The Fatah party in Gaza, along with some other PLO-linked political factions, are downplaying a Hamas initiative for national unity between Hamas and Fatah, saying it's nothing new. The initiative was announced amid growing social media calls for widespread protests next Tuesday. Organizers want the Palestinian parties to reconcile. FSRN's Rami Almeghari has more.
Reporter:
This week, Palestinian President Mahmoud Abbas of Fatah reiterated a call for legislative and presidential elections. Abbas says a September vote could restore national unity on a democratic basis. But Hamas has rejected that call, in addition to a recent Egyptian unity plan. It's leaders want the two sides to reconcile before the elections, guaranteeing it a place in the government. Mokhaimar Abu Se'da is a Gaza-based political analyst.
"It seems to me that the political divide is going to continue and it doesn't seem there are great efforts, whether from the Palestinians themselves or from the Arab league, which is busy in what is going on in the region now. I do not think that any initiative would put an end to the political divide in the foreseeable future."
Meanwhile, Hamas announced today a cabinet reshuffle. It's being seen by many as an effort to quell possible anti-government sentiment that led to political upheaval in the region. Hamas says its new cabinet includes its first female minister and is dedicated to rearranging internal Palestinian affairs.  Hamas also appointed a new foreign minister – it's first since taking power four years ago. Rami Almeghari, FSRN, Gaza.
White House takes aim at bullying
Today the White House hosted a Conference on Bullying Prevention – it's the first of its kind to be hosted by the President.
"Because putting a stop to bullying is a responsibility we all share."
Justin Patchin of the Cyberbullying Research Center told the crowd that about 45 states have anti-bullying laws, and 30 of those have cyberbullying provisions.
"The problem I see with those laws though is they take it from this standpoint: Cyberbullying is a problem. Schools, you need to do something about it. And that's it. They don't say what they should do, they don't say how they should do it, they don't say under which circumstances they should intervene, and they certainly don't provide any resources to do it. So I think our laws need to be updated to provide more tools for schools."
The White House is trying to raise the profile of the issue. Over the past couple years, there has been a string of teen suicides linked to bullying. One of the most recent was Minnesota teen Lance Lundsten, whose friends say was bullied about his sexual orientation.
FEATURES
Wisconsin Republicans pass a bill that strips workers' rights – despite absent Democrats
Demonstrators gathered outside the Wisconsin state capitol today, following a controversial vote by Republicans that rammed through a bill stripping workers of their collective bargaining rights. More rallies are planned for the weekend, and high school students are calling for a nationwide walk out tomorrow. Molly Stentz of WORT FM in Madison reports.
Congress member King opens controversial hearings on the radicalization of American Muslims
In Washington DC today, New York Republican Peter King opened the first of his congressional hearings looking at what he calls the danger from the radicalization of American Muslims. Many Muslim-Americans and civil liberties groups are concerned and upset by the way the hearings focuses solely on the Muslim community. Matt Laslo has this snapshot of the hearing and the brewing debate surrounding the controversial investigation.
Legal expert responds to King hearing and calls for new ways to fight radicalization
For reaction to today's hearing, we go to Faiza Patel, co-director of the Liberty and National Security Program at the Brennan Center for Justice. In a report titled Rethinking Radicalization she's made recommendations to the federal government suggesting how it could recalibrate its approach to radicalization.
Africans in Libya accused of being Gaddafi mercenaries
In Libya, news reports say opposition forces are fleeing the oil town of Ras Lanuf and coming under sustained attacks at the town's western limits from rockets, shells, and gunboats firing at them from the sea. The reports quote both fleeing rebels and State television.
As the US and the European Union continue to debate military intervention and whether to enforce a no-fly zone, France has become the first country to formally recognize Libya's National Council in Benghazi. Meanwhile, there are ongoing concerns about the plight of thousands of African migrant workers in Libya who are trying to flee the country. Some are being detained by rebels who accuse them of being mercenaries hired by Gaddafi. In comments to the international media, Peter Bouckaert who is in Libya with a team from Human Rights Watch, said he had found no proof that Gaddafi was using foreign African mercenaries and that rumors about mercenaries were creating hysteria and even leading to lynchings of innocent migrants. FSRN's Raphael Krafft is in Benghazi. He's been investigating the fate of alleged African mercenaries detained by the Libyan National Council.
UN warns of a massive humanitarian crisis in Ivory Coast
As violence continues in Ivory Coast, human rights advocates are warning of a massive humanitarian crisis. African Union mediators have so far been unsuccessful in mediating the political crisis and incumbent president Laurent Gbagbo remains defiant, refusing to cede victory to the recognized winner, Alassane Ouattara. UN Radio's Gerry Adams reports.