Newscast for Monday, July 11, 2011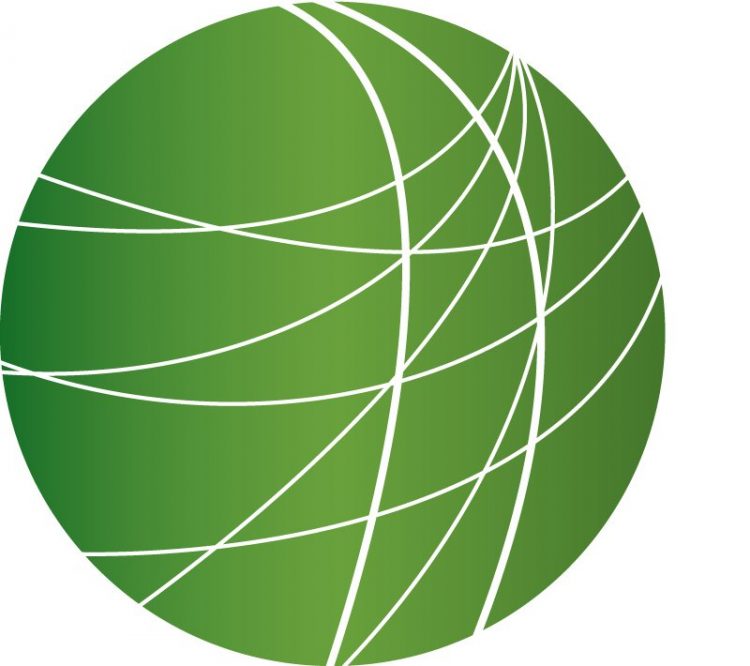 Hundreds gather outside the White House to protest the Colombia free trade agreement
Fans and world leaders pay tribute to murdered Argentine folksinger Facundo Cabral
Pakistan reaction to the US decision to cut hundreds of millions of dollars in military aid
In Washington, environmentalists raise concerns about Republican sponsored bills
Musicians oppose cuts to dozens of categories from Grammy Awards
HEADLINES
Syria – Pro-Government Protesters Storm U.S. Embassy
In Syria, pro-government demonstrators stormed the U.S. and French embassies today, with what consular officials are describing as battering rams; guards at the French embassy reportedly used live ammunition to repel the protests. Officials with both governments attacked Syria for failing to provide any protection from the protesters; they also repeated their condemnation of Syria's often-bloody repression of anti-government protests. Human rights groups estimate the government crackdown has killed over 1400 civilians – but the protests continue. [Chanting]
That's Youtube video of thousands of people protesting in what the video post says is the eastern city of Der Al Zoor. Meanwhile, in the city of Homs, Syrian forces firing a heavy machinegun reportedly killed one civilian and wounded 20 others; human rights groups say house-to-house arrests continued in Hama.
President Bashir Al-Assad has called for talks on reforms. But Syria's opposition has refused to attend a two-day conference in the capital this week, saying it is futile as long as violence continues.
France Denies Secret Peace Talks With Gaddafi
French officials have denied allegations that France is in direct peace talks with the government of Libya.
Libya's western-backed rebels have refused to hold talks while Libyan leader Muammar Gaddafi remains in office. Gaddafi's son Saif Al-Islam told an Algerian newspaper that his government is negotiating directly with the French government, which has been arming Libya's rebels and playing a lead role in NATO airstrikes against Gaddafi's forces.
French foreign minister Alain Juppe denied any such talks were taking place; and reiterated that Gaddaffi would have to leave office as part of any peace deal.
Japan: long road to re-kindling nukes
In Japan, Prime Minister Naoto Kan has come forward with more details about what what it will take to re-start the nation's nuclear power plants. As recently as last week, Kan's administration maintained some of the country's closed reactors were safe to begin operating again. But now, after strong public protest, he's insisting that all the country's reactors will have to undergo stringent tsunami tolerance tests before re-opening. Claudia Cragg has more:
Kan's latest about-face is a blow to Japan's nuclear industry operators, who want all plants re-activated as soon as possible.  Under newly-issued standards, those plants will have to be capable of withstanding a 9.0 scale earthquake and a 50 foot tsunami—which may keep some plants closed indefinitely.
All Japanese plants will also have to go through a series of simulations called stress-tests — and it's unclear how long the process will take.
Japanese consumers are already facing 15% power cutbacks. Only 19 of the country's 54 nuclear reactors have kept running in the wake of the Fukushima Daiichi meltdown–more will shut down for maintenance soon. That means the Japanese government must address a scenario where every single one of the country's nuclear reactors is out of action by next April, and there are chronic power shortages.
The heightened concern over public safety comes amid continuing, almost daily, news of further radioactive contamination in Japan's food and water supply from the Fukushima accident. Officials have detected radioactive cesium at levels about 3 to 6 times what the Japanese government considers 'safe' in cattle feed and water. And just yesterday a 7.1 -magnitude earthquake triggered a small tsunami which resulted in little physical damage but jarred the population's already frayed nerves.  Claudia Craig, Free Speech Radio News

Counterterror Chief Visits Yemen
Shuttle diplomacy on the Arabian Peninsula: White House counterterrorism chief John Brennan has met with Yemen's Vice President in what U.S. Officials are describing as a bid to revive a deal for transferring power. Vice president Abed Rabbo Mansour Hadi has headed Yemen's government since President Ali Abdullah Saleh left the country to get treated for wounds he suffered in an attack on his compound. The transfer deal would reportedly give president Saleh immunity from prosecution in return for handing over power to his vice president, with the expectation that new national elections be held within two months.
Saleh has balked at signing the deal . . . and many anti-government protesters have attacked it as well, insisting that Saleh must step down immediately and unconditionally.
Panetta Tours Iraq, threatens Iran
Finally, newly-installed US Defense Secretary Leon Panetta is on his first tour of Iraq. During a meeting with U.S. troops there, he told them, quote: "The reason you guys are here is because on 9/11 the united states got attacked." He also said he was "very concerned about Iran and the weapons they are providing to extremists here in Iraq", and threatened to "act unilaterally" if the Iraqi government did not fix the problem.
Panetta is meeting with Iraqi officials, presumably to press for a decision on whether they they will extend the deadline for a complete withdrawal of us troops.
FEATURES
Hundreds gather outside the White House to protest the Colombia free trade agreement
As Congress inches closer to passing free trade agreements with South Korea, Panama and Colombia, activists opposed to the agreements are gearing up for a fight. Hundreds gathered outside the White House on Monday to protest the Colombia free trade agreement, which they say will kill jobs here, and threaten communities in Colombia. Alice Ollstein reports.
Fans and world leaders pay tribute to murdered Argentine folksinger Facundo Cabral
Argentinian singer-songwriter, Facundo Cabral, one of Latin America's most famous folksingers, was shot dead on Saturday in Guatemala City after his car was ambushed on the way to the airport by gunmen.  Guatemala's President Alvaro Colom said that organized crime was behind the murder and that the intended target was a Nicaraguan businessman driving Cabral to the airport who was seriously injured in the attack, together with Cabral's manager.   Colom said that three vehicles surrounded the car that Cabral was travelling in and opened fire, directing most of their shots at the driver's seat.
Hundreds of people have been gathering at the scene of his death to pay their respects, among them, Guatemala's Indian leader and Nobel Peace Prize winner Rigoberta Menchú who was a friend of the singer:
"He has been here many times in our country, he was very considerate and I remember he had marvelous phrases in his music. But finally today we are repudiating a terrible crime in Guatemala, a terrible crime in our country, a crime that is creating horror and fear and I can't stop thinking that he was killed for his ideals."
Translation courtesy of the BBC.  Cabral came to prominence in the 1970s with songs that advocated for peace and justice and that opposed the region's military dictatorships. During Argentina's dictatorship he fled to Mexico but returned in the 1980s.  In 1996, Unesco declared him a "world messenger of peace". His concerts combined singing and music with philosophical thoughts and quotes from poets and thinkers who ranged from Walt Whitman to Mother Teresa. Facundo Cabral's body is due to be returned to Argentina tomorrow.
Pakistan reaction to the US decision to cut hundreds of millions of dollars in military aid
The US is suspending $800 million worth of military aid to Pakistan or about a third of total US military aid to the country. The cut was reported over the weekend in the New York Times and confirmed by White House chief of staff Bill Daley yesterday during an interview on ABC-TV.  The reduction comes as the outgoing head of the International Red Cross, Pascal Cuttat, today said that since the death of Osama bin Laden there's been an intensification of fighting and violence in Pakistan.  For a Pakistani reaction to the US suspension of military aid we spoke to Rafia Zakaria, a columnist for Pakistan's English language daily newspaper, Dawn.
In Washington, environmentalists raise concerns about Republican sponsored bills
President Obama said today that negotiations will take place every day until a debt limit deal is reached. At a press conference today, the President stressed that now is the time to address the nation's fiscal challenges and refused to sign a short-term agreement. Obama scolded Republicans who promote deficit reduction as a primary way to create jobs yet are unwilling to work toward a deal:
"They keep on going out there and saying, 'Mr President What are you doing about jobs?' And when you ask them, well what would you do? They say 'Well we've got to get government spending under control and we've got to get our deficits under control.' So, I say, ok let's go. Where are they?"
Meanwhile, environmentalists are raising concerns about several GOP-sponsored proposals slated for a vote this week which opponents say will reduce the EPA's ability to enforce controls on greenhouse gas emissions and cut funding for clean energy. Michael Lawson has more.
Musicians oppose cuts to dozens of categories from Grammy Awards
The organizers of the Grammy Awards recently announced that they're cutting dozens of categories from their music awards program. The move has angered musicians who say the decision is racist and shortsighted.  Rebecca Myles in New York has more.