Newscast for Monday, August 22, 2011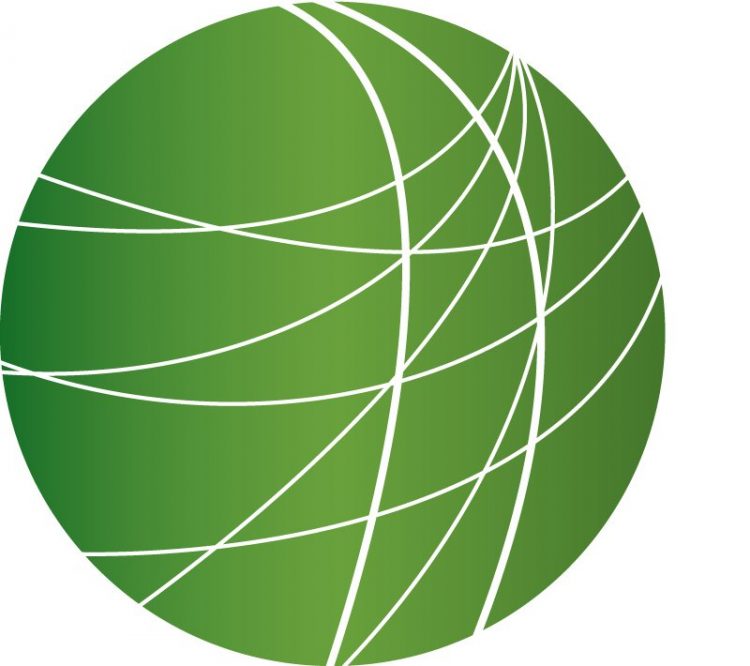 In Libya, opposition takes control of Tripoli signaling end to Gaddafi's rule
Syrian refugees flee violence as pressure grows on Assad
Evidence linking attackers of Israeli bus to Gaza questioned
At 15, welfare reform still lacks in meeting needs of nation's poor
Protesters pressure Obama to block crude oil pipeline
HEADLINES
More and more oil spills in the Niger Delta; oil seeps to steps of villagers homes
A series of oil spills from a Royal Dutch Shell  pipeline continues to devastate vast areas of   Nigeria's Niger Delta region. More spills yesterday bring the number of spills from the same pipeline in the last three weeks to nine. Sam Olukoya reports from Lagos.
Three of the oil spills around the Okordia community occurred on Sunday. Morris Alagoa is a project officer of Environmental Rights Action – which is the local affiliate of the Friends of the Earth . He told FSRN that the oil spills have spread all the way to the very door steps of some villagers. Alagoa, who visited the area, says the air is filled with the smell of crude oil and many children who have inhaled it over a long period have fallen ill. He added that rain water has washed the spilled crude over a large area, destroying both farmlands and fishing grounds. Shell claims  that most oil spill in the area are caused by sabotage. Critics say the company has not taken adequate measures to prevent such events. Less than three weeks ago, a United Nations Environment Program, UNEP, environmental audit in the Niger Delta region found that the activities of Shell have led to major environmental contamination and threats to human health. Sam Olukoya, FSRN,  Lagos.
Verizon workers go back to work with temporary agreement
Tens of thousands of Verizon workers are heading back to work after two weeks of striking — even though they haven't yet hammered out a final agreement. Matt Laslo has the story.
The strike was heated. Workers report vehicles driven by company managers struck people on picket lines. Verizon accuses workers of more than two hundred acts of sabotage. Now as a long term agreement is negotiated workers are temporarily under their old contract. Union spokesperson Candice Johnson says that's a big relief.  "It's a good thing for them. People don't want to be on strike. It's very hard to be on strike. You worry about how you're going to meet your mortgage. You worry about how you're going to feed your family. It's scary and people don't want to do it, but at the same time Verizon workers felt like they had to take a stand." Johnson says the strike paid off and forced the company to back off its attempts to drastically overhaul worker's health and pension packages. Tuesday will be the first full day on the job for the 45,000 striking workers. Matt Laslo, FSRN, Washington, DC.
California grocery workers approve strike; mediation continues
A federal mediator is still trying to resolve contract conflicts between major supermarkets and  California grocery workers today. Union members overwhelmingly approved a strike over the weekend and could hit the picket line anytime. They say that the offer for healthcare dollars from the retailers isn't enough and will result in higher out-of-pocket costs and a bankrupt health care trust. Some of the supermarkets have posted help wanted signs.
Official Kashmir human rights group admits thousands found in unmarked graves
Human rights groups in Indian administered Kashmir have long reported the existence of thousands of unmarked graves. Shahnawaz Khan reports that the State Human Rights Commission has finally acknowledged them.
It's the first time that a state body has admitted the presence of unmarked graves on this scale in Indian administered Kashmir. In a report obtained by human rights groups through a Right to Information Act request — the State Human Rights Commission acknowledged that more than 2700 bodies were found buried in unmarked graves at some 38 sites. The SHRC says only about 600 hundred of the bodies have been identified by their relatives.  The SHRC report also says that DNA analysis for identification of the bodies is still possible, but won't be for much longer. In 2009, an independent rights group, the International Peoples Tribunal of Kashmir, reported the existence of such graves in Kashmir. The IPTK demanded an inquiry. They said as many as 8000 people who disappeared during two decades of armed conflict in Indian administered Kashmir could be buried in such graves. The government rebuffed the claims, stating that the graves only contained bodies of foreign militants killed in gunfights with security forces. local human rights activists note that the SHRC investigation was limited to graveyards already identified and only in north Kashmir. Shahnawaz Khan, FSRN, Srinagar.
Iranian court sentences two Americans to eight years in jail
Amnesty International says eight year jail sentences for two Americans in Iran a "mockery of justice." Shane Bauer and Josh Fattal were convicted of illegally entering Iran and spying;  the men say they accidentally strayed over the border while hiking. They were sentenced over the weekend. Their lawyer says he will appeal.
Honduran campesino leader killed
And a leader of the Honduran campesino movement was killed over the weekend. Secundino Ruiz was shot as he left a bank carrying cash for workers pay. Last week, 11 people died in the Bajo Aguan valley in the local struggle against land grabs.
FEATURES
In Libya, opposition takes control of Tripoli signaling end to Gaddafi's rule
Today in Libya opposition forces continued to clash with troops loyal to Muammar Gaddafi in the capitol city, though much of Tripoli appeared to be under the opposition's control. On Sunday, after six months of fighting, forces allied with the National Transitional Council, or NTC, pushed through Tripoli and met little resistance, filling squares with celebrations that lasted late into the night. But today, fighting continued. Mustafa Abdel Jalil is chair of the opposition government. He called the capture of Tripoli an "epic battle" that was waged by all segments of society, including youth and women. He spoke from Banghazi earlier today:
"And now I say with all transparency that the era of Gaddafi is over. Libyans must know and must realize that the coming period will not be a bed of roses. We face many challenges and we have many responsibilities beginning with healing the wounds and putting our hands into each others hands."
Sound courtesy of Al Jazeera. Three of Gaddafi's sons have been reportedly captured. The International Criminal Court has issued charges against Gaddafi and one of his son's for crimes against humanity.
Speaking of a post-Gaddafi era, opposition leader Jalil said justice would take its course. "And on tolerance, forbearance and forgiveness and on building a state of law which will provide fair trials for all people who were victims and for all those who were accused of causing this damage."
The opposition was aided by NATO forces. Speaking today, UN Secretary General Ban Ki Moon said the decision on when to end the military operation would be "up to NATO" based on security situations.
"It is crucial now for the conflict to end with no further loss of life, and no retribution. I welcome the assurances given by the Chairman of the National Transitional Council, Mr. Mustafa Abdul Jallil that extreme care would be taken to protect people and public institutions, and to maintain law and order. I call on Colonel Qadhafi's forces to cease violence immediately, and make way for a smooth transition."
Ban Ki Moon said a meeting would take place later this week to discuss the future of Libya and would include representatives from the African Union, League of Arab States and the European Union.
Syrian refugees flee violence as pressure grows on Assad
In Syria, at least two more protesters were killed today as unrest persists. The government is coming under increasing pressure both at home and abroad.  Dozens are reported dead from the crackdown on the weekend's protests and opposition figures are meeting in Turkey to draft plans for President Bashar al-Assad's removal.  Our reporter in Lebanon Zak Brophy has been with Syrian refugees in Northern Lebanon to hear their take on the unfolding events.
Evidence linking attackers of Israeli bus to Gaza questioned
Tensions continue in the Middle East following a terrorist attack in the Southern Israeli resort town of Eilat last week that killed eight Israelis and injured dozens. The Israeli Military immediately followed with attacks on the Gaza Strip, more than 170 miles away, provoking armed factions within Gaza to fire mortar and rockets into Israel. About 14 Palestinians including two children are also dead and dozens injured. But as The Real News Network's Lia Tarachansky reports, there's been a lack of evidence that the original attackers were based in Gaza.
At 15, welfare reform still lacks in meeting needs of nation's poor
Monday marks fifteen years since welfare reform was signed into law in the U.S. but a report from the Urban Institute says programs have not met the needs of the nation's poor during the Great Recession. The anniversary comes as poverty is on the rise nationwide. Michael Lawson reports.
Protesters pressure Obama to block crude oil pipeline
Activists from across the country are holding a two-week sit-in outside the White House. They're putting pressure on President Obama to deny a construction permit to the Keystone XL pipeline—which would pump crude oil from the Canadian tar sands down to refineries in Texas. Alice Ollstein reports from Washington.