Newscast for Friday, August 19, 2011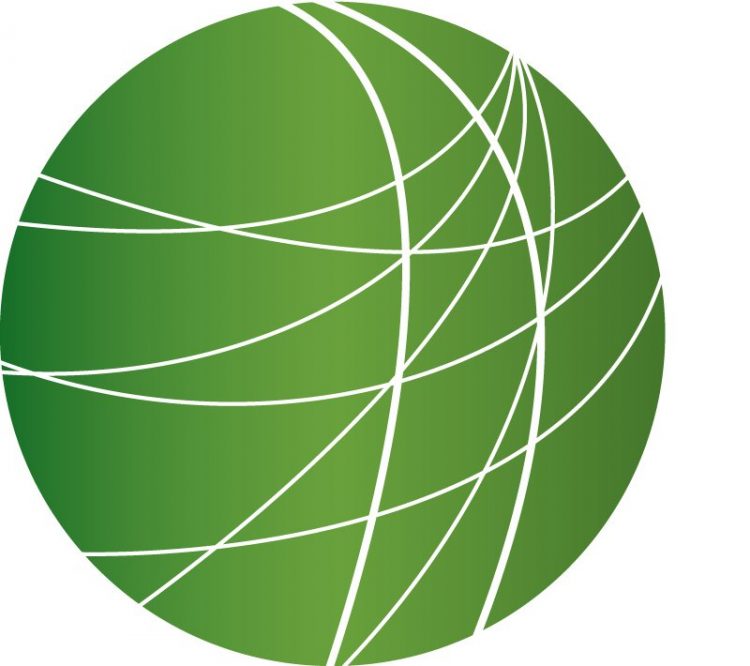 The Obama administration begins reviewing the cases of hundreds of thousands of immigrants poised for deportation
The Congressional Black Caucus job fair comes to Atlanta
In Pennsylvania hundreds of international students protest working conditions at a Hershey chocolate factory
Women's advocates in the Philippines push for a reproductive health bill
Dorian Merina returns from his Philippines oral poetry project to anchor FSRN from next week
HEADLINES
Israeli warplanes are continuing to attack the besieged Gaza strip
Israeli warplanes are continuing to attack the besieged Gaza strip this morning. For FSRN Ghassan Bannoura has more.
Medical sources in Gaza say nine people have died and as many as 50 have been injured in the bombing raids since Thursday. Among them is 13-year-old Mohamed Abu Samra who was killed when Israeli fighter jets fired a missile at a house in al-Sodaniyah area in Gaza City on Friday morning. The army attacks started on Thursday evening as Israeli F16's bombarded a house in the southern Gaza Strip town of Rafah. Six Palestinians were killed, among them Abu Awad al Nierab, General Secretary of the Popular Resistance Committees in Gaza.
The bombing began shortly after unknown gunmen launched an attack near the Red Sea town of Eilat killing eight Israeli soldiers and injuring 30 others. No Palestinian groups have claimed responsibility for the attack but the Israeli army blames the Popular Resistance Committees. Palestinian expert on Israeli Affairs, Talal Okel is in Gaza.. He says the Israeli government is using Gaza as a distraction from Israeli protests for social justice which have grown in recent weeks:
"The escalation started before the Eilat attack. What is important here, is that Israel was waiting for just such an attack or firing of rockets, to use as an excuse to attack Gaza and to escape the internal and external crisis Netanyahu's government is facing."
After the attacks, Israeli protest organizers announced that they were halting their campaign for housing and jobs. Today, Israeli aircraft continued to attack buildings across Gaza. In response, Palestinian groups fired a number of home-made rockets at Israeli targets Ghassan Bannoura, FSRN, Bethlehem.

Syrians Defy Continued Repression
Thousands of people have again joined protests across Syria despite continued attacks by government forces. Demonstrators are calling this Friday "the beginning of victory." On Thursday President Bashar al-Assad assured the United Nations that there would be no more violence against demonstrators who are demanding his removal. But troops again opened fire on crowds today in Deir al-Zor and Deraa. Unconfirmed reports say at least 16 people have been killed, including soldiers who refused orders to open fire.
Turkish Forces Bomb Kurdish Rebels
For a second night, Turkish forces have attacked rebels in the Kurdish region of Northern Iraq. Turkish warplanes reportedly bombed Qandil, near the Turkish border in Iraq. A spokesperson for the Kurdistan Workers' Party said that none of their fighters had been injured. Turkish repression of Kurdish groups has escalated after a series of attacks carried out by resistance groups in the East of the country. Earlier this week a Kurdish umbrella organization declared autonomy for the Kurdish region.
Pakistani Journalists Killed
In Pakistan, one journalist was killed and another disappeared this week. It follows a number of killings and disappearances of journalists across the country. Munir Shakir was killed in Balochistan last Sunday and another, Rehmatullah Darpakhel, disappeared three days earlier in North Waziristan. Human rights groups have urged the Pakistani government to investigate.
US Drone Attack in South Waziristan
Also in Pakistan, a US drone attack in South Waziristan on Friday killed at least two people, according to AFP. Two missiles were fired at a house in the Shin Warsak area. Two other people were also injured.
Indigenous People in Bolivia Protest Highway Plan
More than 1,000 indigenous people from Eastern Bolivia are marching to protest a government plan to construct a 300 kilometer road through their territory. For FSRN, Shawn Arquinego reports.
Located deep in the Bolivian Amazon, the 'Isiboro Sécure Indigenous Reserve and National Park' is a protected area of more than a million hectares of forest. It is also home to more than 4,000 indigenous people. They say the road will facilitate the exploitation of resources in the area, like logging, and destroy biodiversity.  Protesters will march 500 kilometers from Beni to government offices in the capital of La Paz. Adolfo Chavez, president of the Confederation of Indigenous Peoples of Eastern Bolivia explained the reasons for the march.
"Why are we marching? So, they will respect our rights as they are inscribed in the constitution. This development, must respect our own vision as indigenous peoples. Brothers, we will use all our ancestors gifts to gain that respect."
The protesters demand that Bolivian President Evo Morales suspend the construction of the highway and respect their constitutional rights and those of Mother Earth. Shawn Arquinego, FSRN, in Cochabamba, Bolivia.
Virginia Execution Carried Out Despite New Restrictions on Lethal Drugs
In Virginia, Jerry Jackson was executed by lethal injection last night; he was the 31st person to be executed in the US this year. His execution came as international restrictions have caused a shortage of drugs used for the lethal injections. In December last year, the British government banned the export of sodium thiopental after it was revealed that a firm operating in London had been supplying the drug to several states. For the first time in an execution, the state of Virginia used an epilepsy drug manufactured by Danish firm Lundbeck. The company has said it opposes the "distressing misuse" of its product and has recently restricted its sale to the US. 109 people have been executed in Virginia since a nationwide moratorium on capital punishment ended in 1976.
FEATURES
The Obama administration begins reviewing the cases of hundreds of thousands of immigrants poised for deportation
The Obama Administration will review the cases of 300,000 undocumented immigrants currently in the process of being deported. The reviews, which will identify students and low-priority offenders, come amid criticism of the administration's deportation procedures. Michael Lawson reports.
The Congressional Black Caucus job fair comes to Atlanta
Today; several thousand people attended a job fair in Atlanta hosted by the Congressional Black Caucus. It's part of a series of job fairs and meetings they're hosting this month in cities around the US. The tour is also promoting a Black Caucus sponsored jobs resolution introduced in the House of Representatives last month calling for a national initiative to create jobs in struggling communities. At today's fair, this job seeker told the Grio's reporter Todd Johnson that job fairs are not enough:
"I don't think so. I mean I love President Obama, I love you President Obama, no slander against you, but maybe you need to come down here and do something. I mean we need your help, we desperately need your help, you see all of this. I mean this is not working."
The Department of Labor says African American unemployment was nearly 16% in July, nearly seven points higher than the national average rate.
In Pennsylvania hundreds of international students protest working conditions at a Hershey chocolate factory
On Wednesday, hundreds of international students held a sit-in strike at the Hershey Chocolate Company packing plant in Pennsylvania. This action by four hundred university students from around the world is now into its third day. The students are in the US on a J1 Exchange Visitor Program visa, a work and cultural exchange program that's existed since the 1960s. The US State Department website says this program provides "an extremely valuable opportunity to experience the US way of life, thereby developing lasting and meaningful relationships." These students found themselves working forty hours a week packing chocolate for about eight dollars an hour and paying 400 dollars a month to rent shared accommodation. We spoke to Harika Ozer, a Turkish medical student who is taking part in the strike. She was working an overnight shift at the chocolate factor from 11pm until 7am.
Women's advocates in the Philippines push for a reproductive health bill
In the Philippines, women's advocates were dismayed that President Benigno Aquino failed to mention the reproductive health bill in his recent State of the Nation address, despite his election campaign promise to support the passage of the legislation. Advocates say that the Philippines is the only predominantly Catholic country left in the world without a national family planning program. That's due in part to the influential Catholic Church, which wants only the natural means of family planning. Madonna Virola reports from Manila and Quezon City.
Dorian Merina returns from his Philippines oral poetry project to anchor FSRN from next week
After ten months it's Danny Wood's last day as interim anchor because Dorian Merina is back from his travels. Dorian has been in the northern Philippines, where his family was originally from, but he was there to record the ancient oral poetry of the Ivatan people. It's a project he's been researching for about a decade and he spoke to Danny about it. For more information about Dorian's research go to Ivatanlaji.