Newscast for Tuesday, August 23, 2011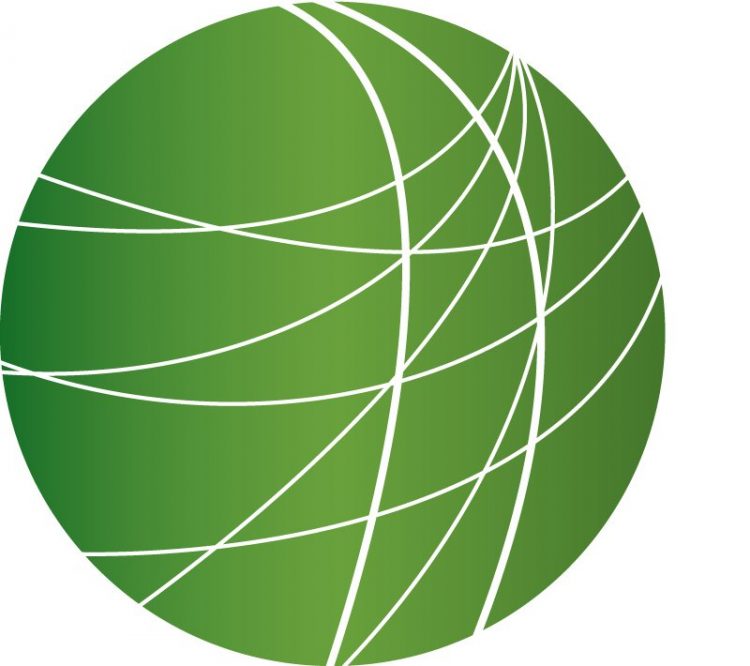 Displaced Haitians face housing risks as Hurricane Irene pummels Caribbean
Proposed Internet rules target child pornography, threaten privacy
Yves Smith on Banks as a public utility
New Yorkers brace for comprehensive fracking study
Widows in India face abandonment and government neglect
HEADLINES
Libya rescue boat remains offshore; can't pick up evacuees
Plans to evacuate hundreds of migrant workers trapped in Libya's capitol were delayed today. Heavy fighting prevented a boat chartered by the International Organization for Migration (IOM) from docking at the Tripoli port. The had hoped to evacuate at least 300 migrant workers stranded in the city by the violence. Jean Philippe Chauzy from IOM says the boat will remain off the Tripoli coast until security conditions have improve and the safety of staff and migrants can be guaranteed.
"IOM does not have the capacity to go in the various areas of Tripoli to extract people from those areas. Obviously there will be some logistical challenges, but we are working with the embassies to make that once the clearance is given for the ship to dock in the harbor then we can with our counterparts in the embassies take those evacuees to the port areas."
IOM hopes to charter two more boats with the capacity to evacuate at least 2,000 people from Tripoli as soon as security improves. There is still no word about the whereabouts of Muammar Gaddafi or his sons. NATO says their mission continues unabated today. State Department spokesperson Victoria Nuland announced moves to free between 1 and 1.5 billion dollars of US held frozen Libyan assets this week to help the Transitional National Council.
Rape charges dropped against former IMF chief – maybe
A New York judge refused to remove the New York District Attorney from a high profile rape case today. Then, at a later hearing, Judge Michael Obus formally dropped rape charges against former International Monetary Fund chief Dominick Strauss-Kahn. However, he then stayed his own order while an appeals court can consider his refusal to remove the D. A. Prosecutors asked that the rape charges be dropped because they don't believe they can prove the charges beyond a reasonable doubt. Kenneth Thompson is counsel for accuser Nafissatou Diallo. He said dropping the rape charges will have a chilling effect :

"Future victims will think twice, unfortunately, about coming forward when they are true victims because of something that might be in their past, that might have happened in their background."
Diallo's lawyers asked for D. A. Cyrus Vance's removal from the case for a number of reasons, including keeping a lead attorney on the prosecution team who is married to a lawyer representing Strauss-Kahn.
Election observers at Mississippi polls to ensure Voting Rights Act compliance
Department of Justice election observers are at polls in four Mississippi counties today. Voters there are casting ballots in primaries. The Justice Department, led by the nation's first black US Attorney General, says they are there to make sure that the 1965 Voting Rights Act is followed. In 2007, a court ruled that black election officials violated the rights of white voters.
Earthquakes rattle Colorado and Virginia
Earthquakes in some regions of the US are not particularly rare – but two quakes today, one in Colorado and the other in Virginia, really shook up folks not accustomed to them. According to the USGS, a 5.3 tremor in Colorado early this morning followed a slightly smaller quake last night. And an 5.8 earthquake in rural Virginia was felt along the US central east coast. The epicenter of the Virginia quake was just miles from an an aging nuclear energy plant, Dominion Power's North Anna power station in Richmond.
Canadians mourn NDP leader Jack Layton
Across Canada today, family, friends and even political foes continue to mourn the death of Jack Layton, leader of the country's New Democratic Party. He died Monday after a battle with cancer. Kristin Schwartz reports from Toronto.
Another  leader of the Honduran peasant movement is killed
Another leader of the campesino movement in Honduras is dead. Pedro Salgado and his wife, Reina Mejia, were killed in the Bajo Aguan Valley on Sunday. Their throats were slit – their bodies riddled by gunshots. Salgado served as the Vice President of the Unified Peasant Movement of Aguan. The day before and just a few miles away, the leader of another land rights group was killed. Secundino Ruiz was shot as he left a bank. Dozens of people have died in the Aguan Valley over the last year and a half in struggles for land rights between peasant farmers and big landowners.
FEATURES
Displaced Haitians face housing risks as Hurricane Irene pummels Caribbean
Hurricane Irene is barreling through the Caribbean and heading to the east coast of the US.  The storm is passing near the Dominican Republic and Haiti, putting into risk the hundreds of thousands of Haitians still living in temporary housing – displaced by 2010's devastating earthquake. So far the close to 650 thousand Haitians who remain homeless face difficulties of housing, basic sanitation and disease. And hundreds of millions of dollars of foreign aid is failing to reach those that need it most. That's according to a two-month investigation by Haiti Grassroots Watch. Among the findings: most of the camps in the region in and close to the epicenter lack adequate water and sanitation and cholera continues to be a danger; also the close to 70 thousand housing units slated to be repaired would only house about 20 percent of the more than 300 thousand families tallied in the camps as of last Fall.
Students and reporters from Haiti Grassroots Watch visited three camps in the region to speak with residents and find out about conditions on the ground. In Leogane, only 20 percent of the camps have clean water and 179 people have to share a single latrine. Germaine Clercilien is a street vendor at the camp. She stood outside a small hut saying that three people live inside, where she does the cooking. Her children, she says, have to stay with someone else.
"Well, we're alive but we don't know when we'll leave here. The latrines and mosquitos are really bad here. Being broke is nothing compared to the mosquitoes who makes our lives hell."
Francois Delouis is a day laborer in Sentra Park in Grand Coave. He pulls open a blue tarp to enter the tent he shares with his wife and children. A stack of concrete blocks sit in the corner and he steps across the small space in two paces.
"As you can see I sleep in here. These are the blocks I saved from my ruined house. At night I lay this down and the kids sleep here. They spend the day at Grandma's and sleep here. Three people sleep here – me, my wife and one child. Two sleep on the ground – that makes five."
He says he works on Wednesdays lifting bags of charcoal. Making about $12 he uses it for food and saves three or four dollars to fix his house. He said only one NGO, Oxfam, had given them water and some tarps. He points to an area of the camp nearby.
"They rented that land, but we haven't gotten anything. Some were renters, they have to live here now. For others, their house was ruined, so they have to live here. Nobody is here because they want to be! Brother, when it's noon or 1pm, no way you can sleep in there!"
The commission charged with recovery after the earthquake, the Haiti Recovery Commission led by Bill Clinton, has approved $254.5 million for housing repair and reconstruction, according to Haiti Grassroots Watch.
Proposed Internet rules target child pornography, threaten privacy
The House Judiciary Committee recently approved a bill that would require Internet providers to store personal information about their customers. If the measure becomes law, the companies would save phone numbers, addresses, bank information and websites their customers visited. Though supporters are promoting the bill as a tool to crack down on child pornography, the effects could be broad, as law enforcement officials would be able to tap into these records at any time, for any reason. Alice Ollstein reports from Washington.
Yves Smith on Banks as a public utility
The Federal Deposit Insurance Corporation or FDIC released new data on the nation's banks today, reporting nearly $29 billion in profits in the second quarter of 2011. FDIC Acting Chair Martin Gruenberg said loans also increased by nearly $65 billion.

"While modest, this is the first time in three years, that we have seen actual growth in loan portfolios Loans to commercial and industrial borrowers increased for a fourth consecutive quarter. At the same time, a significant portion of the overall growth in loans represented intra-company lending between related banks. Lending activity still has a long way to go before it approaches more normal levels."
The FDIC also removed nearly two-dozen banks from its "problem list" – the first time in nearly five years. But 865 banks are still at-risk. Forty-eight failed in the first half of 2011, compared to 86 during the same period last year.
But as the banks begin to rebound, some experts question whether the current regulatory process is enough to prevent another financial crisis in the future. Yves Smith is founder of the financial blog Naked Capitalism.com and author of the book, ECONned: How Unenlightened Self Interest Undermined Democracy and Corrupted Capitalism. She spoke to The Real News Network's Paul Jay.
New Yorkers brace for comprehensive fracking study
New York environmental groups and residents are asking Governor Andrew Cuomo and the State Department of Environmental Conservation for more time to review a massive  document that could shape the future of hydraulic fracturing for gas reserves in the state.
Rebecca Myles from New York has more.
Widows in India face abandonment and government neglect
In India's ancient city of Vrindavan – the childhood home of lord Krishna – widows face a tough existence. An estimated 16,000 have been forced into a life of poverty and destitution. Abandoned by their families and communities after the deaths of their husbands, they come here, shave their heads, wear white and beg  in the streets. Advocates say government officials are failing to adequately address the problem, which has gone on for centuries. FSRN's Jasvinder Sehgal reports.