Newscast for Thursday, October 6, 2011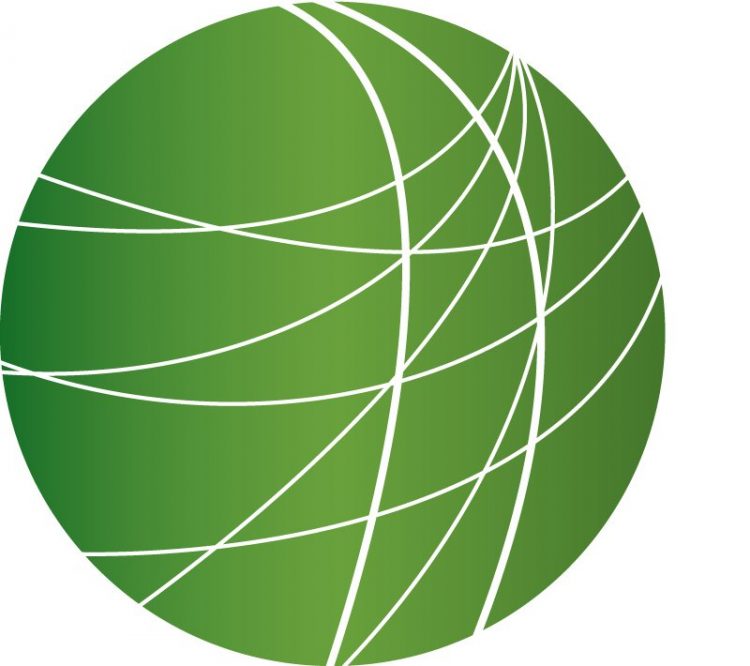 California prisoners highlight solitary confinement with hunger strike
Protesters in Washington join New York and cities across the US
Occupy Baltimore draws on issues of corporate greed, prisons to build coalition
In the Philippines, a battle to protect forests and fight poverty goes global
HEADLINES
Bahrain sentences 33 more for protest violence
A military court in Bahrain continues its sentencing of anti-government protesters–convicting 33 more activists today on charges of violence and attempted murder.
Yet Bahrain's attorney general has ordered a civilian court retrial for 20 medical personnel sentenced to long prison terms for treating protesters. The medics were sentenced to five to 15 years in prison, and their lawyers claim they were denied access to the court hearing and the interrogations of their clients.
The Attorney General has not announced a timetable for the civilian court proceedings. Former opposition MP Matar Matar told Al Jazeera it won't be a true retrial, and the military convictions could play a part:
"They are not going to restart again the trial. It will be shifted to the civil court at the appeal level–not from the beginning. But what is positive in this, a political positive message, that the appeal came from the general prosecutor himself. He asked for the review, not the lawyers themselves."
The Bahraini military court has so far issued more than 110 convictions.
US Fights Palestinian Recognition Bid at UN Cultural Group
US officials are issuing more threats following a Palestinian bid for recognition by the UN Educational, Scientific and Cultural Organization. UNESCO's executive board voted 40 to 4 Tuesday, with 14 abstentions, to put the Palestinian request up for a vote. The U.S., Germany, Romania and Latvia voted against the bid.
Secretary of State Hilary Clinton slammed the vote, and several US lawmakers said UNESCO risks losing some $80 million in US funding if the agency votes to grant Palestinians full membership in the agency.
The full UN general conference will meet at the end of October, and the UNESCO motion needs a two-thirds majority to pass. Palestine is also pursuing recognition by other international bodies, including the World Trade Organization.
Nigerian union shuts down Indian telephone company
More than five million telephone lines are out in Nigeria today after the country's main workers union forcefully shut down the offices OF an Indian owned telephone company. The workers are protesting the dismissal of 3,000 employees and other labor rights concerns. Sam Olukoya reports from Lagos.
The shut down of Bharti Airtel is affecting many services in different parts of Nigeria. Nigeria's main workers union says it will not allow the Indian company to do business until it recalls the workers who were laid off because they refused to accept a 60 percent pay cut.
The dismissed workers are employed by second and third party companies contracted by Airtel. The Nigerian workers union say even though many of the workers have put in more than seven years of service, they denied the rights they would have enjoyed had they been directly employed by Airtel. The third largest telephone company in Nigeria has few full employees of its own.
Nigerian workers have for several years been fighting against unfair labor practices by multinational companies operating in the country, including Unilever and Cadbury. Sam Olukoya, FSRN, Lagos.
First "Cuban Five" member to be released from prison, can't return to Cuba
This Friday, the first member of the so-called Cuban Five will be released from prison. Accused spy Rene Gonzalez has been incarcerated since 1998. But Cuba is unhappy with the conditions of his release. FSRN's Lillian Boctor has more.
Rene Gonzalez is a dual U.S and Cuban citizen, and was convicted of spying in 2001. He will finally leave Marianna federal prison in Northern Florida on Friday, but is barred from joining his wife, two children and aging parents in Havana, Cuba. A court order says he must remain in the U.S. for three years under supervision, even though he has been treated as a Cuban national during the 13 years of his conviction and incarceration. Gonzalez is considered a hero by many Cubans, for gathering information from Cuban exile groups in Southern Florida who were planning attacks on the island.
His lawyer, Philip Horowitz, along with the Cuban government and Gonzalez's supporters and family members, say that he may face danger if he is forced to stay in the United States.
Horowitz petitioned the southern Florida US district court last February to allow Gonzalez to return to Cuba, but Judge Joan Lenard denied the request.
"I think her ruling ignores the fact that he is a Cuban citizen as well. It places one on top of the other, not the one that makes the most common sense and in this case the most humanitarian sense."
Horowitz plans to file another motion in the future in the same court to allow Gonzalez to serve his remaining years of supervised release in Cuba. The rest of the Cuban Five, Gerardo Hernández, Antonio Guerrero, Ramón Labañino, René González and Fernando González, are still incarcerated, some serving just a few more years, and some double life sentences. Lillian Boctor, FSRN.
First Person Detained Under Alabama Immigration Law Was In U.S. Legally
Criticisms of Alabama's harsh new immigration law increased this week, as the first person to be detained and cited under the law turned out to have proper documentation. Yemeni-born 24-year-old Mohamed Ali Muflahi was arrested in a drug raid in Gadsden, and was charged with a misdemeanor for not having proof of citizenship. His lawyer later proved his legal status in the US. The Justice Department is going forward with its suit against Alabama's law, as are civil rights groups including the ACLU.
Alabama also lost an important civil rights figure yesterday with the passing of Reverend Fred Shuttlesworth. He was a tireless advocate of direct action, which frequently brought him into conflict with Eugene Connor and the Ku Klux Klan. Both his church and his home were bombed, and he and his wife were attacked by a mob as they tried to enroll their two daughters in an all-white high school in Birmingham. Along with Martin Luther King Jr. and Ralph David Abernathy, Shuttlesworth founded the Southern Christian Leadership Conference in 1957. Shuttlesworth passed away Wednesday in a Birmingham hospital. He was 89 years old, and leaves behind five children, 14 grandchildren, 20 great-grandchildren, and one great-great grandchild.
FEATURES
California prisoners highlight solitary confinement with hunger strike
Prisoners in California are entering a second week of a hunger strike to protest what they say are abusive conditions at state facilities. That strike has spread to California prisoners being held in Arizona, Mississippi and Oklahoma. One of the core issues is the practice in which prisoners can be held in solitary housing units indefinitely with no legal process.
For the latest, we're joined by Dorsey Nunn, he's one of the mediators of the current strike and director of Legal services For Prisoners with Children in San Francisco.
Protesters in Washington join New York and cities across the US
In New York more than two dozen were arrested Wednesday at the Occupy Wall Street march that brought together unions, community groups and students.
A video posted on YouTube shows white shirted police commanders beating people with batons as others crowd a street corner.
Meanwhile, In Chicago, protesters dismantled their base outside the Federal Reserve building after police threatened them with fines and arrests, but a crowd maintained a presence on the site.
And today, protesters gathered in the nation's capitol where they plan to occupy Freedom Plaza. Matt Lazlo stopped by to ask the group what they want from Congress and from bankers on Wall Street.
Occupy Baltimore draws on issues of corporate greed, prisons to build coalition
And moving from DC to Baltimore, dozens of people showed up at McKeldin Park this week with signs, bullhorns, blankets and sleeping bags. This small group forms part of the hundreds of the City's citizens who have declared the park, which is nestled amid the office towers of Baltimore's financial and tourism district, as the site of Occupy Baltimore. Clayton Conn reports.
In the Philippines, a battle to protect forests and fight poverty goes global
This week nations have been gathering in Panama for climate change talks ahead of the UN convention in Durban, set to begin at the end of November. One of the focuses of the meeting is the fate of the world's forests. Deforestation accounts for some 20 percent of global greenhouse emissions and The United Nations has designated 2011 The Year of the Forests, emphasizing the role that local communities play in maintaining forestland. One-point-six billion people depend directly on forests for their livelihoods through hunting, foraging and farming. One of those communities is the Ikalahan, who make their home in the mountains of the Philippines in some of the richest and most threatened forests in the world.
Earlier this year, as the Philippines braced for its rainy season, I visited the Ikalahan and spoke to them about climate change and their struggle to manage their ancestral forest.