Newscast for Monday, October 31, 2011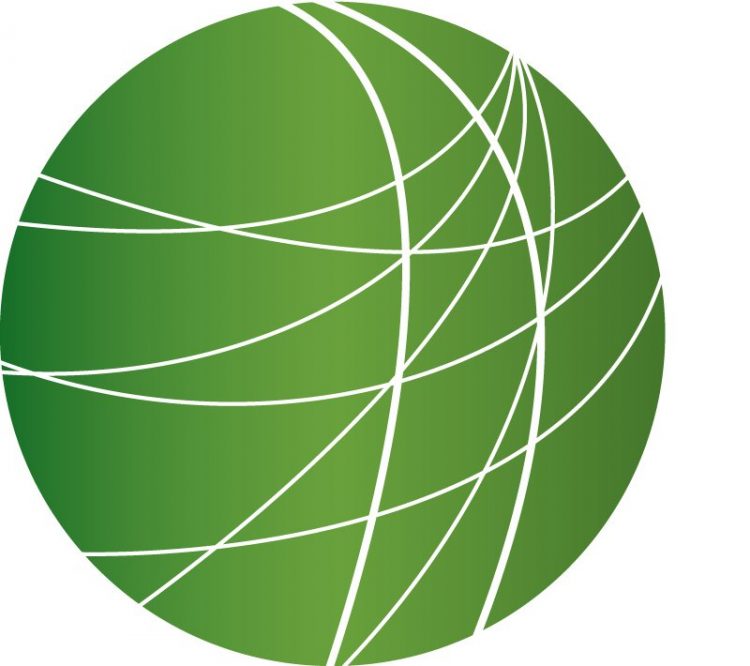 In Egypt, arrests and reports of torture prompt criticism of military counci
Population growth in Nigeria strains attempts to fight poverty
US Supreme Court hears cases on ineffective defense counsel in plea bargains
Obama orders FDA to address national drug shortage
HEADLINES
Occupy members arrested around the country; Denver arrests turn violent
Occupy movements continued across the world over the weekend. And arrests of occupiers continued as well. Among them, two in Rochester, NY; dozens in Portland, Oregon; 39 in Austin, Texas. In Richmond, Virginia another 12 were arrested early this morning. Work crews then used bulldozers to raze what was left of the then empty camp. And in Denver, Colorado, 20 protesters were arrested and others injured in a violent confrontation with police. Irene Rodriguez reports.

Following an occupy Denver rally Saturday, hundreds of police armed with clubs, rubber bullets, tear gas, and pepper spray moved into the Occupy site. Several protesters were injured, and said the  police attack was unprovoked. Two weeks ago, Denver's mayor ordered that occupiers remove tents from their first site in front of the state capital. Protesters resisted, SWAT teams moved in, and 15 were arrested. Early Saturday, occupiers held a rally and re-camped in downtown vendor. Occupiers said that they intend to stay and held a peace vigil Sunday night. Those arrested appeared in court this morning. Most were charged with failing to obey a police order to disperse, but one protester is facing a felony charge of assault on a police officer. In a statement released yesterday, Denver's police department said their officers "demonstrated great restraint and professionalism as they were taunted and even physically assaulted." Irene Rodriguez, FSRN, Denver.
In addition to protesters, police also attacked several members of the press, including Irene Rodriguez. The reporters say they are considering legal action. In Tennessee, the ACLU filed a lawsuit today on behalf of Occupy Nashville protesters who were arrested Friday, saying that  their rights to free speech and to assemble were violated.
Kenyan troops launch air attacks on Somali IDP camp; 3 dead, dozens of children injured
According to Doctors Without Borders, their staff in southern Somalia is treating patients who were injured in airstrikes  that hit a  camp housing internally displaced women and children. At least three people are dead, and dozens injured – including more than 30 children. Kenyan troops admit firing on the town, but insist the target was an al Shabaab camp. Somali Prime Minster Abdiweli Mohamed Ali:
"I have to look into, I have to have the full picture of what has happened. If that's the case it's going to be an unfortunate incident. Every Somali loos of life is important for us."
The camp provides refuge to more than 7000 Somalis suffering from rampant famine and drought. Kenyan troops entered Somalia in an attempt to push al Shabaab back from the border. Today officials from both Somalia and Kenya asked for international help fighting the insurgents, and specifically mentioned the possibility of a NATO force

NATO officially ends operations on Libya
Today is the official end of NATO's operation on Libya. Almost 10,000 airstrike were launched over seven months. Lt General Charles Bouchard led the international campaign, after the US handed off control. Bouchard says that all claims of NATO strikes killing civilians were false.
"Every time an allegation of civilian casualties was made, it was always of concern to me and always ensured (sic) that it was fully assessed. And at the end of the day, none of these claims proved to be true."
But according to the Campaign for Innocent Civilians in Conflict,  NATO has not thoroughly investigated casualty claims. And Peter Bouckaert with Human Rights Watch says that revenge attacks on Gaddafi loyalists continue. Tewergha, once a town of 30,000, remains completely abandoned, and Bouckaert says that the rebels will not allow residents to return. HRW called for Libyan leaders to condemn revenge attacks and to unite local fighters under one civilian command.
Qantas airlines ordered back to the skies after grounding all  flights over labor dispute
The Australian government ordered Qantas Airlines to return to the skies today after the airline grounded all flights Saturday. Tens of thousands of travelers were stranded worldwide. The move was part of an ongoing labor dispute. Australian Prime Minster Julia Gillard.
"I do not accept that Qantas's only choice on Saturday was to take the extreme action of grounding all plans and leaving tens of thousands of passengers stranded. I do not accept that."
Pilots, as well as cabin and ground crew, have organized actions for more than a year over salary issues and corporate restructuring that could cut some 1000 jobs.
Violence along Gaza-Israel border continues; 15 dead over weekend
Rocket fire continued today along the border between Gaza and Israel. One Israeli died in rocket fire over the weekend, 12 Palestinians were killed in retaliatory air attacks. The violence quieted last night, but rocket fire renewed  today and Israeli Prime Minister Benjamin Netanyahu denied reports of a cease fire.
UNESCO approves full membership for Palestine; US to withhold 70 million
UNESCO members approved adding Palestine as an official member today, despite a warning from the US that it would withhold about 70 million dollars if it did so. The cut is required under a US law that prevents funding any UN organization that grants Palestine a full membership. UNESCO is the cultural  component of the UN, tasked with promoting peace through international exchange.
Axel Axgil 1915 – 2011
And one of the first two men to marry in the first country to legalize same sex unions died over the weekend. In 1948, Axel Axgil helped found the Danish National Organization for Gay Men, Lesbians, Bisexuals and Transgendered persons. In 1989, he and his partner were the first couple in history to enter into a civil union. Axgil died Saturday – he was 96.
FEATURES
In Egypt, arrests and reports of torture prompt criticism of military council
Egypt's military rulers have arrested a prominent blogger who was critical of the army's action during protests earlier this month that left some 25 people dead, mostly Coptic Christians. Twenty-nine-year-old Alaa Abdel Fattah, a long-time critic and former political prisoner under Hosni Mubarak, was detained on Sunday. He's refusing to answer questions and the military rulers have charged him with inciting violence.The military is also coming under scrutiny following the death of a prisoner at Egypt's Tora prison. According to human rights advocates, his body showed signs of torture. The Real News Network's Jihan Hafiz reports from Cairo.
Population growth in Nigeria strains attempts to fight poverty
In the Philippines her name was Danica. In India, it was Nargis. And in Russia, a little boy named Peter. Shortly after midnight, multiple countries symbolically welcomed the seven billionth person to the world. But while families are celebrating, some are using this population landmark as an opportunity to raise awareness about the demographic growth. The rising population could put pressure on scarce resources like arable land, food and water supply and even increase the potential for conflicts. In Nigeria, Africa's most populous country, authorities are struggling to keep the population at a manageable level. FSRN's Sam Olukoya reports from Lagos.
US Supreme Court hears cases on ineffective defense counsel in plea bargains
Today, the Supreme Court heard two cases related to plea bargains and the right to adequate counsel. In the US, more than 90 percent of criminal cases are settled through plea bargains, with defendants often relying on the expert advice of their lawyer. In both cases heard by the Court today, defense attorneys either failed to provide adequate information on plea options or gave poor or misleading counsel. In one case, a Missouri man was sentenced to three years in prison for driving without a license even though prosecutors had agreed to just three months of incarceration. The cases go to the heart of the right to counsel under the US constitution – and the criminal system's disproportionate effect on the poor and people of color who depend heavily on public defenders. For more we're joined now by Thomas Giovanni. He is Counsel with the Justice Program, and Director of the Community-Oriented Defender Network, both at the Brennan Center for Justice at NYU's Law School.
Obama orders FDA to address national drug shortage
Millions of Americans are at risk of not getting the medication necessary for their treatment – including fighting cancer and life-saving infusions – because the nation is facing a prescription drug shortage. A survey by the American Hospital Association found 99 percent of hospitals reported drug shortages in the previous six months. Today, President Obama issued an executive order aimed at helping ease the shortfall. Michael Lawson reports.