Newscast for Tuesday, November 1, 2011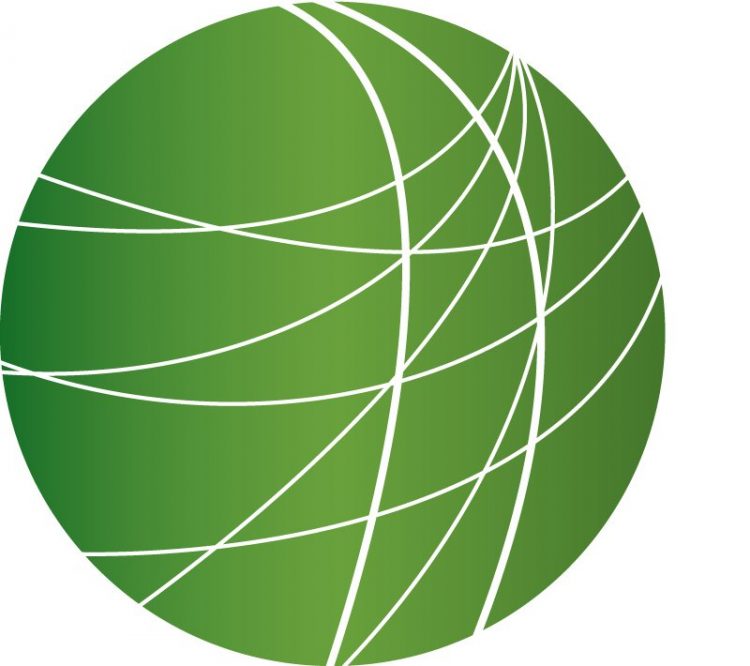 Colorado voters consider anti-corporate personhood measure
EPA orders Pennsylvania to cut coal pollution that spans state borders
Environmentalists, fisher folk push to recover historic Manila Bay
Crucial resources for Haiti's fight against cholera dip as cases reach 500,000
HEADLINES
Syrian forces sow landmines along border with Lebanon
In Syria today there were massive rallies both for and against President Bashar al-Assad. At least four were killed by Security forces. The Syrian Observatory for Human Rights says that scores of civilians were arrested today, including 60 schoolchildren. Syria has  also reportedly admitted to planting land mines along the Lebanese Syrian border to deter refugees from fleeing the 8-month crackdown on anti-government protestors. Jackson Allers has more from Beirut.
A Syrian man near the Lebanese border village of Irsal was the reportedly the first victim of the new policy, losing a foot on Sunday after stepping on a recently planted land mine. Associated Press quoted a Syrian official as saying that Syria has "undertaken many measures to control the borders, including planting land mines." Witnesses told AP that they had seen Syrian soldiers planting mines on the border across from Lebanon's eastern Baalbek region. The continued exodus of Syrians fleeing to neighboring Turkey and Lebanon is proving an embarrassment for the regime of Syrian President Bashar al Assad, whose government continues its brutal crackdown of anti-government protestors calling for an end to Assad's rule. More than 5,000 Syrians have  fled to Lebanon since March, and despite pressure from the United Nations and the Arab League, the Syrian regime shows no signs of letting up on the military crackdown of protestors. Jackson Allers, FSRN, Beirut, Lebanon
There's still no response from Damascus about an Arab League proposal to end the violent repression of dissent in the country. According to the UN, at least 3000 people have died  in eight months of protests. Reports of events in Syria are impossible to verify. Foreign press remains barred from the country. And according to the Committee to Protect Journalists, Syrian bloggers and journalists continue to disappear at an alarming rate – three more went missing in the past 8 days.
Drone fire kills youth who attended anti-drone rally last week
Un-piloted aircraft continue to fire airstrikes in Pakistan. According to the leader of an anti-drone campaign,  two youth were among at least four people killed in North Waziristan last night. One of them, 16 year old Tariq, took part just  last Friday in an anti-drone rally in Islamabad. The drone attack that also killed Tariq's 12 year old cousin was the fourth reported attack in 5 days. Despite early reports on Sunday that victims of another drone attack in North Waziristan were all militants, the Nation reports that at least four of them were local chromite miners.
Anti-drone protesters in NY court
Dozens of anti-drone protesters who were arrested in April go before a Syracuse, NY judge today. The Hancock 38 staged a die in at the entrance to the US air base from which reaper drones are remotely piloted over Afghanistan. They are charged with refusing to comply with a police order and blocking traffic.
US soldier sentenced to ten years in a South Korean prison for rape
A private in the US Army was sentenced to 10 years in a South Korean jail today for raping a teenage girl. Pfc Kevin Flippin was convicted of repeatedly attacking the girl after breaking in to her room. US forces in the region are now under a curfew. Flippin will serve his sentence in a Korean prison.
VT Teachers agree to tentative contract and go back to school
Students and teachers were back at school today in Bennington, Vermont, after both sides gave preliminary approval to the terms of a new, three-year contract Monday night. Carl Etnier reports.
The nine-day strike ties the record for the longest in Vermont's history. The school district's 300-plus teachers had been working without a contract since June 2010. Darren Allen, spokesperson for the state teachers' union, said that just getting back to the framework of their previous agreement was one of the teachers' primary victories. "That was one of the most important factors that led to the strike, that the boards did not want to negotiate based on their expired contract but based on their own, unilaterally imposed terms." According to Allen, the sides split down the middle an increase in teachers' contributions to health insurance premiums, and teachers will receive a pay hike in each of the next three years. No one from the school district was available immediately for comment. Carl Etnier, FSRN, Montpelier, Vermont.
New cocaine sentencing guidelines take effect
New sentencing guidelines go into effect today and people already serving time under the old guidelines may see their stints shortened. The Fair Sentencing Act was passed last year, and this summer it was made retroactive. The law aimed to balance sentences meted out  for crack versus powder cocaine. How many will walk free today is not clear – but some 1900 people qualified for immediate release.
High Court tackles constitutional rights in private prisons
The Supreme Court heard arguments today in a case about prisoner's rights. The question is whether an inmate at a privately run prison has the same rights as one in a government run institution. While an inmate in a privately run prison, Richard Pollard says he was denied adequate medical care and subjected to painful shackles after he broke his arm. His lawyers say he should have the same right to seek judicial relief as he would if he were in a publicly run prison.
Bank of America backs off debit fee
And Bank of America capitulated in the face of public outcry, account closures and a  threatened bank run announcing today that they will not charge a 5.00 debit card fees after all.
FEATURES
Colorado voters consider anti-corporate personhood measure
A group of Democratic Senators, including Tom Udall, Chuck Schumer and Dick Durbin, have introduced a constitutional amendment that would reverse the Supreme Court's Citizens United decision. That 2010 ruling paved the way for corporations and special interests to spend unlimited amounts in elections. The legislation introduced today would allow Congress the authority to regulate the campaign finance system. Lawmakers have unsuccessfully introduced similar bills in the past, but there's growing momentum to respond to the Citizens United ruling. That's apparent in Colorado, where corporations trying to defeat local ballot measures are spending a record amount of money. That in turn is driving grass roots support of an anti-corporate personhood ballot measure. Maeve Conran reports.
EPA orders Pennsylvania to cut coal pollution that spans state borders
Back to Washington DC, where Lawmakers on Capitol Hill are debating the future of the Environmental Protection Agency's powers to regulate air pollution. On Monday, the Agency made a landmark ruling against a single, stationary polluter in Pennsylvania. The case brings up the issue of pollution across state lines. Alice Ollstein has the story.
Environmentalists, fisher folk push to recover historic Manila Bay
Known for its picturesque sunsets, manila bay in the Philippines covers more than 700 square miles near the country's capital. But the bay has experienced decades of pollution and environmentalists are calling on the government to do more to protect a valuable ecosystem that provides livelihood for many city residents. Madonna Virola reports from Manila.
Crucial resources for Haiti's fight against cholera dip as cases reach 500,000
The World Health Organization warns that cholera cases in Haiti could reach half a million by the end of this year. Close to 6,600 people have died from cholera since an outbreak in 2010 and 250,000 have been hospitalized, according to the WHO. Aid agencies are now saying that funds and resources specifically for cholera are drying up at a critical moment. The group Partners in Health was one of the first in Haiti to begin treating those with cholera and it's announced plans to begin an oral vaccine program in January. Dr. Charles Patrick Almazor is director of clinical services in Haiti for Partners in Health. He also led efforts at the government hosptial in St Marc, which was the epicenter of the cholera epidemic when it began.