Newscast for Thursday, October 13, 2011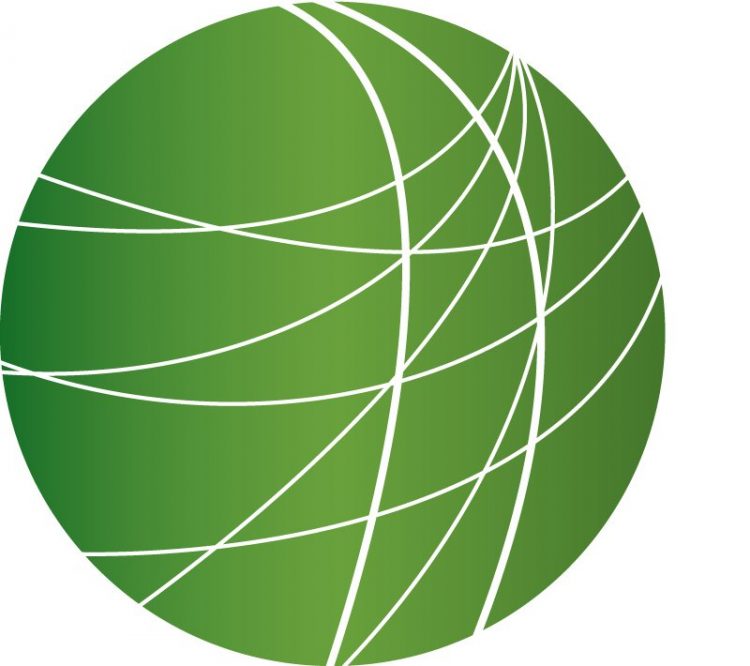 Obama meets with Korean leader after congress passes trade deals
Alabama immigrant law takes toll on small businesses and local residents
Detained Egyptian blogger nears day 50 of hunger strike
Anti-abortion laws in Mexico drive dozens of women to prison
HEADLINES
House debates further abortion restrictions
The US House of Representatives is debating a bill today that amends the Affordable Care Act to allow hospitals receiving federal funds to turn away women seeking abortions, even if the procedure would save a woman's life. Florida Republican Ileana Ros-Lehtinen expressed her support for the Act Thursday on the House floor.
"The American people, Madam Speaker, have made it quite clear that they do not want their taxpayer dollars used to fund abortions."
But Florida Democrat Alcee Hastings blasted the bill as an attack on privacy and women's rights:
"Congress should not be making personal healthcare decisions for women. And congressmen really shouldn't be even involved in making personal healthcare decisions for women."
President Obama has already promised to veto the measure if it reaches his desk.
Hedge fund billionaire sentenced to 11 years in prison
A federal jury sentenced hedge fund founder Raj Rajaratnam to 11 years in prison today for insider trading. Jackie Kook reports from New York City.
The prosecution says Rajaratnam used a network of Wall Street executives to gain trading advantages for his hedge fund, Galleon Group. Rajaratnam is charged in profiting an estimated 50 to 70 million dollars due to the private deals. Prosecution evidence included secret federal wiretaps of Rajaratnam's phone calls. Found guilty on all 14 counts brought against him, the Sri Lanka-born self-made billionaire was also fined 10 million dollars. Eleven years is the longest prison term sentence ever given for insider trading on Wall Street. Rajaratnam is scheduled to begin his term on November 28. Until then, he will remain under house arrest in his home in Manhattan. Jackie Kook, FSRN, New York.
Justice Department: Virginia man passed information to Syria
A Syrian-born US citizen was indicted by the Justice Department yesterday for spying on individuals in the US and Syria who were protesting President Bashar al-Assad. Officials claim 47-year-old Mohamad Anas Haitham Soueid of Leesburg, Virginia worked as an agent for Syrian intelligence agencies, and passed them at least 20 audio and video recordings of protests in the US against Assad's regime. If convicted, Soueid faces up to 40 years in prison on a variety of charges.
Drone strikes in Pakistan continue despite program virus
Two US drone strikes in Pakistan today killed an estimated six people. One of the attacks hit North Waziristan. A resident who witnessed the strike told FSRN that the drone fired two missiles, which killed a young commander of the militant Haqqani group and provoked panic among locals.
"There are militants in North Waziristan. Most of the foreign Taliban militants live either on the border or in cities, because there are fewer drone attacks in cities. The Taliban militants removed the dead bodies immediately after the attack."
The man spoke on condition of anonymity due to fear of retribution. The controversial US drone program has continued to operate despite a virus affecting the Nevada Airbase that controls unmanned aircraft. Officials with the Air Force Space Command said the virus, first reported by Wired Magazine, didn't affect the ability of pilots to safely fly the armed planes.
Amnesty International calls for Bush arrest in Canada
Amnesty International is calling on the Canadian government to arrest former US president George W. Bush for human rights violations, when he comes to British Columbia on October 20th for an economic summit. FSRN'S Lillian Boctor has more.
Amnesty International says Canada has an obligation under the UN Convention against Torture to detain and investigate George Bush for his alleged role in crimes under international law. They say the Canada government should either prosecute Bush or extradite him to another country for prosecution. Amnesty International gave a brief with nearly 5,000 pages of supporting documentation to Canadian authorities documenting Bush's human rights violations during his presidency. Hilary Homes is the Security and Human Rights Campaigner for Amnesty International Canada. She says Canada's universal jurisdiction laws allow for international prosecution to take place domestically, and that the call to detain Bush is part of a broader body of work to hold human rights violators accountable.
"Its not just about George Bush, it's about a strong message that no one is above the law. If we are really going to protect human rights, we have to make a strong statement that past violations can never be tolerated and that regardless of who is responsible, where they are from, they must be held accountable."
Canadian Minister of Immigration Jason Kenney is accusing Amnesty International of "cherry picking cases," and said it is up to the Canadian Border Services Agency to decide whether to arrest George Bush when he enters Canadian territory. But the Canadian Ministry of Justice told FSRN in an email that "The responsibility for conducting war crimes related criminal investigations lies with the Royal Canadian Mounted Police." Amnesty International has not received any formal response from the Canadian government. Homes says if Canada does not arrest and investigate Bush, it will call into question Canada's commitment to international justice. Lillian Boctor, FSRN, Montreal.
European farmers may have to comply with new sustainability rules
Farmers in Europe may need to "green" up their act to continue to be eligible for generous subsidies, if a new proposal by the European Commission passes. While farmers complain the new sustainability rules are too burdensome, environmentalists say the policy still supports harmful farming practices. Liam Moriarty reports.
The European Commission wants to make nearly one-third of direct subsidies dependent on farmers adopting sustainable practices. That includes growing at least three kinds of crops, leaving more land fallow and leaving some land permanently out of production for wildlife. But Stanka Becheva – with Friends of the Earth Europe – says the measures don't go nearly far enough.
"They don't have what we need in fact to protect the environment. One example is the crop diversification they are proposing, which is so weak that's it's almost meaningless."
Becheva says the proposal would still allow farmers to grow – for example – just one variety of corn on 70 percent of a farm. What's needed, she says, are policies that require more active crop rotation and discourage the use of chemical fertilizers and pesticides. French officials argued that making 30 percent of subsidies contingent on "green" practices was excessive, and a European Parliament member from the UK called the new rules "a retrograde step." The Commission's proposals still have to pass the European Parliament and be approved by all 27 member states before they become law. It could be as long as a year before the new rules are put in place. Liam Moriarty, FSRN, Normandy, France.
FEATURES
Obama meets with Korean leader after congress passes trade deals
Today President Obama met with South Korea's leader Lee Myung-bak. Front and center on the agenda was a new trade agreement, which congress passed Wednesday, along with two other trade deals with Panama and Colombia. Critics have assailed the trade pacts over potential job losses, threats to the environment, and human rights violations. Matt Laslo has more from Washington.
Alabama immigrant law takes toll on small businesses and local residents
Less than a month after Alabama's harsh immigrant law went into effect, it's having real consequences for the state's immigrant communities. On Wednesday, workers and businesses across the state took part in a work stoppage to protest the law. One of those businesses is Supermarket Los Ramos in Albertville. Earlier we spoke to Miriam Ramos, whose family runs the store. After about two decades in the community, she said many of her neighbors have left during the past weeks, and her family is now considering closing the store.
Detained Egyptian blogger nears day 50 of hunger strike
Egypt's military court has granted a re-trial to an Egyptian blogger whom they sentenced in April to three years in prison for insulting the Egyptian army. Maikel Nabil criticized the armed forces after a popular uprising removed Hosni Mubarak from power in February. A lawyer for Nabil says the blogger will continue a hunger strike that will soon hit the 50-day mark. Nabil's case has become a rallying point for some Egyptian activists who say the country's interim military government has little regard for civil rights. From Cairo, Noel King reports.
Anti-abortion laws in Mexico drive dozens of women to prison
Mexico's Supreme Court recently upheld an anti-abortion law in Baja, California. Although the decision was narrowly decided, it means that abortion will continue to be illegal in 18 Mexican states, where conservatives with the national action party or "PAN" have passed laws criminalizing almost all forms of abortion. The laws have put dozens of women in prison and put their lives at risk. A note to listeners: some graphic description follows. FSRN's Mariana Martinez reports.