Newscast for Wednesday, November 23, 2011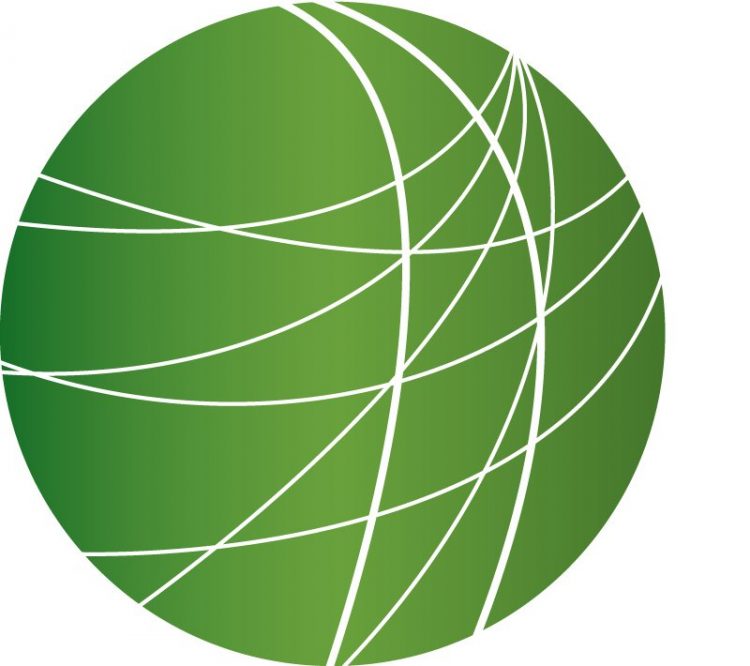 Yemeni president agrees to step down as protests continue
Climate change threatens fishing and farming communities in Nigeria
Opposition grows to Alabama's harsh anti-immigrant law
Civil rights groups, journalists hit obstacles in FOIA requests on Occupy Movement
Occupy Seattle seeks to build environmentally-friendly camp
HEADLINES
Despite protests, Egyptian military won't change election plans
Mass demonstrations continue for a fifth day today in Egypt, with hundreds of thousands of protesters crowding Cairo's Tahrir Square. International media report at least 4 more people have been killed in clashes between protesters and security forces.  Yesterday Military Head Mohamed Hussein Tantawi remained firm in his refusal to immediately pass power to a civilian government, as protesters demand.
"We will stick to the timeline of parliamentary elections, followed by Presidential elections in June 2012.  And then the military will return to its barracks, but only if the people want, and only through a referendum."
Audio and translation from Al Jazeera. Today the UN Human Rights Commissioner said she deplored the military's use of rubber bullets and sometimes live ammunition as excessive force. The military is also using gas against protesters, but exactly what type of gas has recently been questioned, as protestor testimony indicates some gassings have caused more severe side effects than others. Canisters recovered from the scene show at least some of the gas comes from a US firm located in Jamestown, Pennsylvania.
Bahrain Commission accuses security forces of torture during summer demonstrations
The Bahrain Independent Commission of Inquiry today issued a scathing report, accusing state security of using excessive force and torture against demonstrators.  This summer, residents in the small country launched anti-government protests, demanding the ouster of King Hamad al Khalifa. At a press conference today, Khalifa said the officials responsible would be held accountable for their actions.  But the government denied the actions against the protesters were institutionalized policies.
Senegalese separatist group accused in logger massacre
In Senegal, the military says separatist rebels have killed at least ten villagers in the unstable southern region. FSRN's Alpha Jallow has the story.
The men were found near the small village of Dianio in the restless Casamance region. The Senegalese army has already blamed Casamance rebels for the carnage. Army Spokesman Col.  Aboubakrine Kebe told journalists that the slain civilians were working in the jungles when they were attacked by fighters on Tuesday afternoon. The men were logging fuel wood for commercial purposes.
The separatists, known as the Movement for the Democratic Forces of Casamance (MFDC), have been waging a low-intensity insurgency against Senegal's government since the early 1980s, although attacks have declined in recent years.  Rebels want independence and control of forest resources.
But the Rebels have not claimed responsibility for the attacks.  Instead, they condemned the killings and called on the Senegalese authorities to track down the perpetrators and bring them to justice. Alpha Jallow, FSRN, Senegal.
Anti-nuke activists stop train in France
Activists clashed with police in Normandy, France today (Wednesday) as they temporarily blocked a train carrying high-level nuclear waste to a storage facility in Germany. FSRN's Liam Moriarty has more.
Tear gas filled the air as an estimated 400 activists did their best to stop the train as it passed through the town of Valognes, in northern Normandy. Despite an estimated 3-thousand police on hand, several groups of activists managed to damage track and signaling equipment, making it impossible for the train to pass. A van was also set on fire.
Yannick Rousselet heads the anti-nuclear campaign for Greenpeace in France. Greenpeace did not officially participate in the action, but Rousselet was there. He describes the scene via cell phone.
"In front of me, at something like 80 meters from me – I am on the bridge – I can see a various deformation of the rail.  The demonstrators removed the stones which were under the rail, an after that they used some kind of hydraulic system to deform the rail."
Several arrests have been reported, and two protesters and a police officer were slightly injured.  After crews repaired the track, the train left Valognes, nearly four hours late. And the train's troubles aren't over yet.  Tens of thousands of activists are expected to greet the shipment when it arrives at its destination in Gorleben,Germany.  Liam Moriarty, FSRN, Normandy, France
Oregon Governor says no more executions during his term
Oregon Governor John Kitzhaber says no more prisoners will be executed while he is governor. Voters reinstated the death penalty in the state in 1984. Two executions have been carried out since then.  But the pending execution of convicted murderer Gary Haugen prompted Kitzhaber's announcement. Oregon's other two executions happened under Kitzhabers former terms as Oregon Governor, but the physician said he could not allow it to happen again.
"Those are the most agonizing and difficult decisions I have ever made as governor, and I have revisited and questioned them over and over again for the past 14 years. I do not believe those executions made us safer. Certainly, I don't believe they made us safer as a society.  And I simply cannot participate once again in something I believe to be morally wrong."
Kitzhaber did not commute the sentence of Haugen, or any other inmate on death row. But he called on the Legislature to reform the system he calls "expensive" and "unable to meet the basic standards of justice."
FEATURES
Yemeni president agrees to step down as protests continue
Yemeni President Ali Abdullah Saleh effectively ended his 33-year-rule today by signing a deal to transfer ruling power to the Vice President Abed Rabbo Mansour Hadi. Under the deal, Saleh will retain the title of President until the results of presidential elections tentatively scheduled for early next year. He will be given immunity from prosecution. The deal was brokered by the Gulf Cooperation Council, led by Saudi Arabia. Saleh spoke after the signing ceremony.
"We welcome this partnership…our brothers in the opposition in order to rebuild the country and to reconstruct the country. It's not to sign, the important thing is to have good will. We need to have good will and behave in a good will. And start a sincere and hard work, a real partnership in the reconstruction and rebuilding of the country."
Audio and translation from Al Jazeera.
Video footage from the capital Sanaa shows thousands of people out in the streets chanting and waving banners. Many want Saleh to be held accountable for the deaths during recent protests. Human Rights Watch has confirmed at least 225 protesters have been killed since demonstrations calling for Saleh's ouster began in late January.
Climate change threatens fishing and farming communities in Nigeria
Nations are gathering in Durban, South Africa next week for the next round of climate change talks. Developing nations and those most vulnerable to climate change are calling for strong commitments of emissions reduction and funding from the world's richer nations. Past meetings in Copenhagen and Cancun have failed to create a lasting accord to confront climate change and scientists warn that time is running out.
A new report from the UN's agency of climate scientists, the Intergovernmental Panel on Climate Change, predicts extreme weather will increase in the coming decades, including heavy rainfall and hurricanes, heat waves and droughts.
Today, we go to Nigeria, where climate change is already having an effect on the livelihoods of women in the traditional occupations of farming and fishing.
Sam Olukoya reports from Lagos.
Opposition grows to Alabama's harsh anti-immigrant law
In Alabama, A state immigration enforcement law, known as HB56, is now on the books, despite growing public protests and a partial injunction.
The law goes beyond similar measures in Arizona and Georgia by requiring public schools to ask students for proof of citizenship status, and cutting off public utilities to undocumented residents. Ten members of Congress traveled to Alabama on a fact-finding mission to hear from those directly affected by the law, and will submit their findings to the Justice Department as it pursues a case against the state. At the same time, civil and immigrant rights groups are launching a state-wide campaign to repeal HB56, which they say hurts both the economy and the social fabric of the state.  Alice Ollstein reports from Birmingham.
Civil rights groups, journalists hit obstacles in FOIA requests on Occupy Movement
After a series of police crackdowns on occupy movement sites across the US – civil rights groups, attorneys and journalists are seeking information on what they call a possible coordinated federal government response. This week, the national lawyers guild and the partnership for civil justice fund filed a freedom of information act – or FOIA – request for federal agencies, including the Department of Justice, the FBI, the CIA.
But the efforts bring up the difficulty of obtaining records under FOIA, which was designed to make government more transparent to the public.
For more we go to journalist Jason Leopold. He's an Investigative Reporter and Deputy Managing Editor with Truthout.org – and has been pursuing information on the FBI and the occupy movement by using FOIA requests – he's gotten some responses.
Occupy Seattle seeks to build environmentally-friendly camp
Meanwhile, across the country occupy protests are continuing despite the crackdowns. At the University of California, Davis the chancellor Linda Katehi has called the campus police use of pepper spray on students last Friday "horrible" and "horrific" and has said that the use of force was in contradiction to her orders to police to keep the removal peaceful. But some students and faculty continue to call for Katehi's resignation.
In other cities, Occupy encampments are digging in for what they say will be a long haul and they're trying to build environmentally-friendly camps. Participants are doing their best to limit trash, to generate their own power, and to eat local, organic food.  Eilís O'neill visited Occupy Seattle to look at their sustainability efforts.