Newscast for Wednesday, October 12, 2011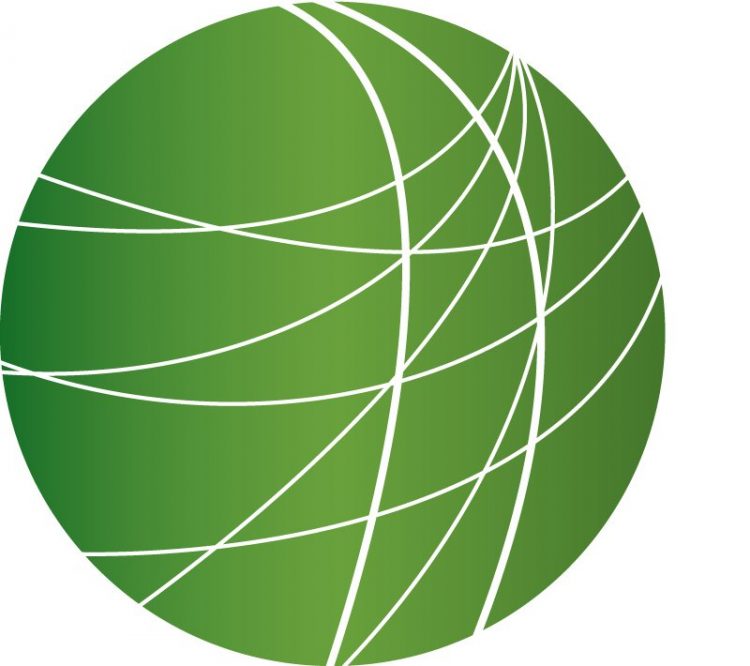 US-Iran relations intensify after Justice Department alleges assassination plot
Congress votes on trade deals with Colombia, South Korea, Panama
In Gaza, prisoner swap greeted by calls for release of Palestinian prisoners
As Israel readies to welcome Gilad Shalit, Palestinian prisoners and activists wage hunger strike
Wangari Maathai remembered for pioneering work in environment, women's rights, and democracy
HEADLINES
Assad supporters rally in Damascus
Tens of thousands rallied in Damascus today in support of President Bashar al-Assad, who remains in power after nearly seven months of protests against his rule. Al Jazeera reports that some demonstrators carried the flags of Russia and China, and shouted slogans thanking the two countries for vetoing a resolution condemning Syria in the UN Security Council. Meanwhile, the UN Human Rights Council officially adopted a report on Syria yesterday that criticizes the Assad regime for using violence against peaceful protesters. Syria's Deputy Foreign Minister Faysal Mekdad was not pleased with the report's conclusions.
"We regret the fact that a handful of countries tried to divert the debate from its natural, logical course and their attempt to politicize some of the aspects, a politicization which we reject. These countries showed double standards and flagrant selectivity which hamper the important activities of this council."
Captain of ship spilling oil onto New Zealand coast charged in court
The 44 year old captain of the cargo ship Rena, which has been leaking oil off the New Zealand coast for a week, appeared in court today. He's been charged with "operating a vessel in a manner causing unnecessary danger or risk" – which carries a 12 month sentence – and could face more charges later this month. The Court decided to withhold the identity of the captain after his lawyer said the widespread public anger about the spill could put his safety at risk. Meanwhile, the environmental disaster worsens as fuel continues to leak into the reef, and cargo containers tumble off the stranded ship.
Colombian women end sex strike victorious
In Southwest Colombia, a sex strike by nearly 300 women has proven successful. The women of Barbacoas began the "crossed legs strike" in June, demanding that the government pave the only road connecting their town to the main highway. The community had been lobbying for the 35 mile road to be paved for nearly 20 years, citing difficulties in reaching the closest hospital, among other concerns. Some men supported the protest by staging a hunger strike in the town's central square. Colombian authorities approved the project in late July, but the women continued their strike until they saw construction actually begin, on Tuesday.
Vancouver investigation stalls over allegations of unfair representation
In Vancouver, more than a dozen organizations have withdrawn in protest from a commission investigating murdered and missing women in the city's downtown eastside. Caro Rolando reports.
Serial killer Robert Pickton has been in jail since 2007, convicted of murdering six women and charged with killing 20 others. But prior to his arrest, Vancouver police had received reports of missing women over a five year period. Most of these cases were not investigated, something that activists attribute to the fact that most of the victims were sex workers or otherwise marginalized women. Since Pickton's arrest, community organizations have lobbied for a public inquiry of the police's investigations. But a lack of sufficient public legal funding for their organizations is hampering the process. Angela Marie MacDougall works for Battered Women's Support Services. She says that the unequal amount of legal representation between the advocates and the police is obstructing justice.
"There are a minimum of fourteen lawyers, publicly funded lawyers representing police and all their interests, and one lawyer for the families and no representation for the downtown eastside community. The process is fundamentally unfair."
A report on the inquiry is due on December 31, but the senior commission counsel says that an extension will likely be requested. Caro Rolando, FSRN, Toronto.
Topeka repeals domestic violence law over budget cuts
In Topeka, Kansas, the City Council and mayor repealed the local domestic abuse law Tuesday night. The move comes after months of bickering between officials over who should handle and pay for misdemeanor cases of domestic violence. After deep budget cuts went through, Shawnee County district attorney Chad Taylor announced in September that his office could no longer afford to investigate domestic violence claims, and that the city would have to take up the slack. The city hopes its repeal will force the DA to take up the cases again under the state-wide domestic abuse law. Advocates, such as Joyce Grover of the Kansas Coalition Against Sexual and Domestic Violence, are planning to protest and possibly sue.
"We are asking people to call their public officials and to let them know that they're outraged by what's going on here, that they're outraged by the void that has been created in the city of Topeka for victims of domestic violence,  and they are without protection."
Grover said that as of last Friday, 18 people accused of domestic violence have been released from jail without charges.
Gay rights activist Frank Kameny passes away
Tuesday was National Coming Out Day, and also the day the gay rights movement lost one of its pioneers. Frank Kameny, who was fired from his government astronomer job in 1957, became a key figure in several successful equality battles. Among them, the 1973 decision by the American Psychiatric Association to stop classifying homosexuality as a mental disorder, the Clinton administration's executive order to give gay employees security clearance, and this year's repeal of "Don't Ask, Don't Tell." Kameny was 86 years old.
FEATURES
US-Iran relations intensify after Justice Department alleges assassination plot
Today, Iranian officials denied allegations by the US Justice Department that two Iranians plotted to assassinate the Saudi Arabian ambassador to the United States. The allegations were outlined yesterday by Attorney General Eric Holder. Matt Laslo reports from Washington that some lawmakers are calling for swift action and are not ruling out a military response.
Congress votes on trade deals with Colombia, South Korea, Panama
House and Senate lawmakers are voting today on free trade agreements with Panama, Colombia and South Korea. President Obama, Republican leaders and some Democrats have strongly supported the bills, but critics have said the trade pacts would threaten American jobs, harm the environment and turn a blind eye to human rights violations. For more we're joined by Todd Tucker, research director at Public Citizen's Global Trade Watch. The group has been critical of the trade deals.
In Gaza, prisoner swap greeted by calls for release of Palestinian prisoners
Five years after being captured by Hamas, Israeli Sergeant Gilad Shalit will be returning home. Israel and Hamas announced the prisoner swap deal yesterday reached through the help of Egyptian officials. It will also result in the release of hundreds of Palestinian prisoners. In the Gaza Strip, thousands of residents, including families of Palestinian prisoners, welcomed the news. FSRN's Rami Almeghari has more.
As Israel readies to welcome Gilad Shalit, Palestinian prisoners and activists wage hunger strike
In Israel, despite the announcement of the prisoner exchange, some Palestinian political prisoners continue their open-ended hunger strike. Now into its third week, the hunger strike has drawn support from around the world, including a group of Palestinian activists in Israel that also began an open-ended hunger strike in solidarity with the prisoners. FSRN'S Jillian Kestler-D'Amours reports.
Wangari Maathai remembered for pioneering work in environment, women's rights, and democracy
Wangari Maathai made history in 2004 when she became the first African woman to win the Nobel Peace Prize. She was honored for her pioneering work in conservation, tree planting and women's rights in Kenya. Maathai died on September 25 in Nairobi after succumbing to ovarian cancer. She was 71 years old. FSRN's John Bwakali reports on the state funeral for Maathai held last Saturday in Nairobi.