Newscast for Monday, October 17, 2011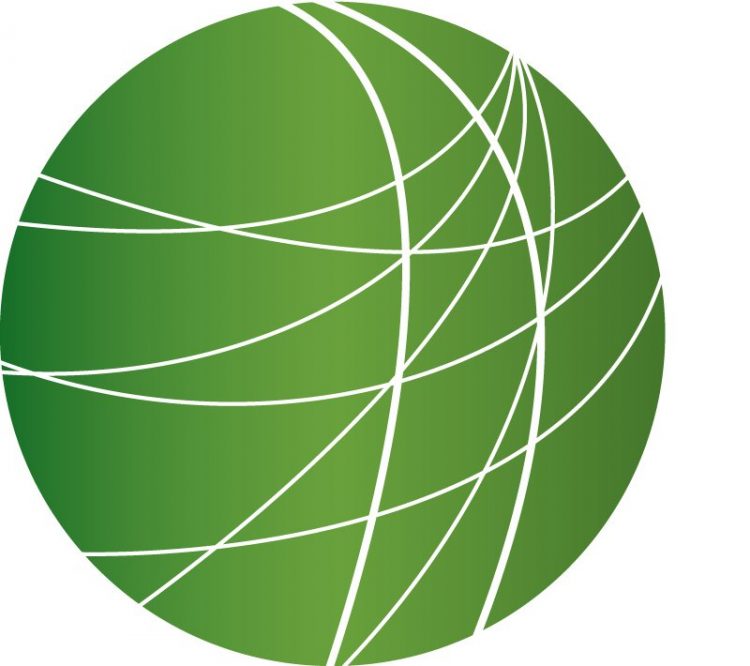 Protesters in London cite bank secrecy, financial inequality
Seoul protest criticizes free trade agreement with US
Protesters in Montreal point to environmental concerns, native rights, education
Occupy Florida negotiates strip of public space in Tampa
Poverty, inequality mix with hope in Oakland protests
Program to help elderly, those with disabilities in long term health care abandoned
Puerto Rican teachers push against privatization of schools on Duncan visit
HEADLINES
Violence in Yemen increases as protestors continue to call for Saleh to step down
Today in Yemen, government forces and soldiers aligned with a rebel commander clashed in Sanaa as protesters continued to call for President Ali Abdullah Saleh to step down. The violence marks an escalation in the 10 month long protests, and follows a weekend in which government forces fired on street crowds. A video posted on Youtube Sunday shows men carrying a woman, who appears to be bleeding from the head after shots ring out in the central city of Taiz. In Sanaa, activists said pro-government snipers on the rooftops opened fire on protests, which killed at least 13, according to Al Jazeera. On Saturday, at least 17 were killed in the capital. The violence follows a US drone strike Friday that killed at least nine people, including the son of American-born cleric Anwar Al Awlaki. Awlaki was killed last month in a similar attack in the first known case of the US intentionally killing a US citizen in its war on Al Qaida.
Toxic coal ash creating more radioactive risk in Japan
According to Tokyo Electric and Power Company, the amount of radiation emanating from the Fukushima Daiichi nuclear power plant has dropped by half over the last month. A TEPCO official also said today that they now project that by year's end the reactors will be at a cold shutdown – or below the boiling point. That cold shutdown is one of the prerequisites for allowing local residents to move back into the area. But just a little more than 50 miles away, in Ohtawara, a mountain of radioactive coal ash is piling up at a municipal waste plant. Four hundred tons of the toxic waste is about to exceed the protected capacity of the trash plant. And in nearby Kashiwa, an incinerator was shut because even though it used a process that makes less toxic ash, that which it does create is highly radioactive.
US House votes against classifying coal ash as hazardous material
Last Friday, the US House of Representatives took up the issue of coal ash. They struck down the EPA's attempt to categorize coal ash as a hazardous material. The bill likely won't be considered by the Democrat-led Senate. A study last year by a coalition of environmental groups found that 137 coal waste sites in the US have contaminated local groundwater.
15,000 schools stay closed as part of statehood struggle in India
The Telangana statehood bid in India's Andhra Pradesh is heating up. A general strike was called today after police allegedly beat protesters blockading a railway. Meanwhile, schools and colleges in the region remain closed despite a Government ultimatum. FSRN'S Prabhakar Mani Tewari Reports.
More than 15 thousand private schools have been closed since mid-September as part of the month long Telangana agitation for a separate state. A group of parents demanding that schools reopen met with chief minister Kiran Reddy Saturday. After that meeting, the state issued an ultimatum to schools; reopen by Monday or lose accreditation. But not one school opened its gate today, fearing a backlash from the agitators. The problem is even more complex for 10th and 12th grade students facing exams. Their courses are incomplete and no one knows when the classes will commence again. Urmila Reddy, a 12th grade student, is worried.
"I don't know what will happen to my future. I was planning to study engineering after my final exams in April next year. But due to this agitation everything seems uncertain."
It is unlikely that the schools will reopen anytime soon. The separatists say that school closure is a small sacrifice needed to achieve a greater goal. Prabhakar Mani Tewari, FSRN, Kolkata.
Small, local banks counter debit charges by paying customers to use their cards
A number of small community banks are hitting back at the big boy's swipe fees. At least two local banks have announced that they will pay new customers to use their debit cards. The Community Bank in southwest Florida and the Peoples Savings Bank of Urbana, Ohio both say they will pony up five per month if customers use their debit cards. The move is a swipe at Bank of America, Wells Fargo and Chase – all of which recently announced new charges for debit card use.
Supreme Court to hear corporate person-hood case; will not hear Oneida Nation
The US Supreme Court said today that it will hear a case about corporate liability for human rights abuses committed abroad. The matter involves Shell oil and the Ogoni people of Nigeria, who claim that the oil giant is responsible for Nigeria's violent government suppression of anti-oil protests. The case could have broad implications for others suits pending in lower courts against companies like Chiquita and Exxon. The Court also announced it will not hear a land rights case case brought by the Oneida nation against New York. They say that the state drastically underpaid for their land – but the High Court let stand an earlier decision that tossed out their claim.
Eloise Cobell 1946 – 2011
The leader of the landmark Native American fight to force the federal government to account for billions of dollars of missing land trust money, died. Eloise Cobell, for years the Treasurer of the Blackfeet Nation, filed a landmark lawsuit against the Interior Department. Lawmakers finally settled the case for 3.4 billion dollars – the largest class action settlement in US government history.
"There can never be 121 years that our trustee can get away with never giving an Indian person an accounting of their money."
Cobell died Sunday – she was 65.
Laura Pollen 1948 – 2011
The matriarch of Cuba's Ladies in White, Laura Pollen, died Friday. After her husband , a journalist, was arrested and jailed by the Castro regime in 2003, Pollen mobilized the women in the lives of Cuban political prisons to march every Sunday. Last year, Cuban President Raul Castro agreed to free the last 50 political prisoners – Pollen's husband was among them.
FEATURES
Protesters in London cite bank secrecy, financial inequality
Demonstrations against corporate greed, corruption and income inequality spread internationally over the weekend, with organizers counting more than 900 events and rallies in dozens of countries. Today, we'll take you to a number of those cities both in the US and worldwide – starting first with these voices from London, where demonstrators intended to occupy the London Stock Exchange, but then were forced to relocate to St. Paul's Cathedral after threats from police.
Seoul protest criticizes free trade agreement with US
Now on to South Korea where activists also joined in on the global protests against economic inequality. Demonstrators there say the wealth gap has increased and families are having a difficult time making ends meet.  And as reporter Jason Strother in Seoul tells us, the protesters also say that a new bilateral free trade deal with the US won't make their lives any better.
Protesters in Montreal point to environmental concerns, native rights, education
Canada is home to Adbusters, the magazine that first put out the call to bring people to Wall Street for the protests on September 17. One month later, the protests have started to grow within Canada. Over the weekend, protests and occupations took place in more than 10 cities across the country. FSRN's Lillian Boctor has more from Montreal.
Occupy Florida negotiates strip of public space in Tampa
Back in the US, from Florida and New York to California, the protesters came out in small towns, city parks and capitol grounds. In a moment we'll go to California, but first to Florida where cities held rallies on Saturday. Protesters marched in Orlando, St. Petersburg, Lakeland, Miami, Ft. Lauderdale, and Jacksonville. In Tampa, hundreds joined about 75 protesters who have continuously occupied a downtown sidewalk for more than a week. WMNF's Seán Kinane reports.
Poverty, inequality mix with hope in Oakland protests
In California, participants gathered in dozens of cities from tiny liberal Arcata in the north to conservative San Diego in the south. The largest rallies attracted thousands in Santa Rosa, San Francisco, Los Angeles and in Oakland, where FSRN's Judith Scherr filed this report.
Program to help elderly, those with disabilities in long term health care abandoned
Part of President Obama's health care overhaul that would have helped the elderly and people with disabilities afford in-home care has been scrapped. The announcement came late Friday from the Department of Health and Human Services and has conservatives cheering and patient advocates concerned. The controversial CLASS Act, a long-term insurance plan, is the first piece of the health care overhaul to be cut. Alice Ollstein has more.
Puerto Rican teachers push against privatization of schools on Duncan visit
Education Secretary Arne Duncan is visiting Puerto Rico this week, where he's attending a conference on education. On Twitter today, Duncan said he was "Looking fwd to conversations w/ teachers, students, & ed stakeholders" but his visit has been greeted by protests, where teachers are concerned over privatization of the school system and a push for more charter schools. Earlier today we spoke with Mercedes Martinez, a teacher representative with the Teachers Union of Puerto Rico. She began by describing the scene around her in San Juan.