Newscast for Wednesday, October 26, 2011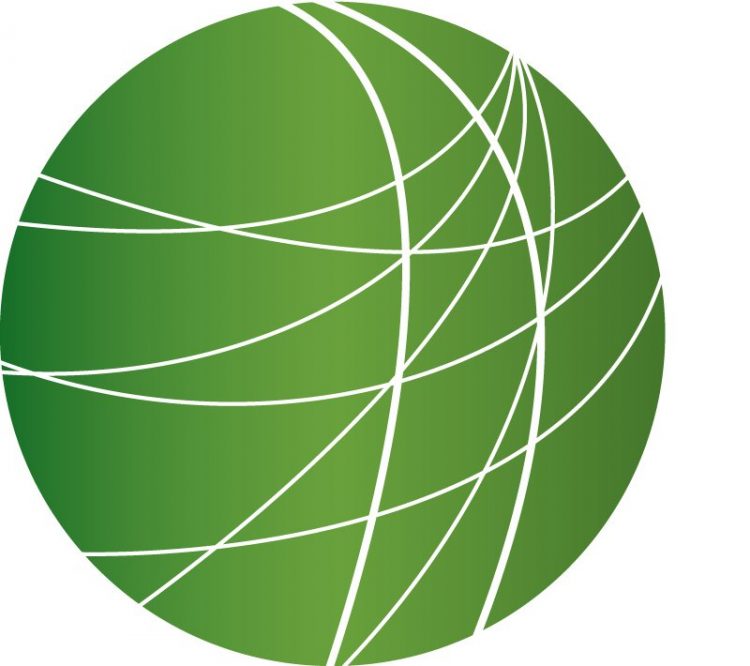 In Turkey, residents point to lax oversight, building violations in earthquake damage
Lawyers challenge Bush-era detention, torture in Padilla case
Police crack down on Oakland protesters for second time in street clash
Millions of borrowers could benefit as Obama advances timetable of school debt measures
Congressional debt committee meets as advocates warn of cuts to federal health programs
HEADLINES
NATO delays Libya pullout decision
NATO has put off the decision whether to end its mission in Libya after rebel forces killed Muammar Gaddafi last week. On Friday, NATO announced a preliminary decision to end its operations in the North African country on October 31. But since then, members of Libya's National Transition Council have asked NATO to maintain their presence in the country. The NATO decision was supposed to be finalized today, but now, officials say they are delaying until Friday.
UN Secretary General urges G-20 to pay attention to global protests
The governments of the world's leading economies need to pay attention to global protesters calling for economic justice. That's the message from United Nations chief Ban Ki-moon in the run-up to next week's G-20 summit in France. From Normandy, FSRN's Liam Moriarty reports.
In a letter to the leaders of the Group of 20, Ban says the global protests are in response to what he calls "a crisis of rising inequality." Ban notes that budget austerity measures are taking an especially-heavy toll on women, the elderly and youth, and writes, "Those least responsible for this turmoil are paying the highest price … Asking them to wait while other problems are solved is not only counter-productive, but immoral."
This year, movements such the "Arab Spring," the "indignados" of Spain and Occupy Wall Street have brought millions of people around the world into the streets to demand greater democracy and economic fairness. Ban urges the world's leaders to quickly take bold measures to reduce poverty and promote sustainable economic development. The G-20 summit next week in Cannes, France will include many heads of state, including President Obama. Security will be extremely tight, so thousands of protesters are planning to gather in Nice, about 20 miles away. Liam Moriarty, FSRN, Normandy, France.
BP drilling off Scotland raises hackles in UK
The Obama administration granted BP's request to resume drilling in the Gulf of Mexico, much to the chagrin of many lawmakers and environmentalists. They say its too early because the post-Deepwater Horizon clean up has not been completed, BP is fighting fines connected with the accident, and safety legislation still hasn't passed in Congress. BP has also been pushing to drill a new deepwater well off the coast of Scotland. But the plan has been met with staunch opposition in the UK. Now, the Environment Minister has been forced to re-open a public comment period after complaints that the previous consultations were not publicized. For FSRN, Naomi Fowler reports from London.
BP and other partners are investing billions into boosting UK oil output by drilling in an area off the beautiful Shetland coast. They think there's enough to sustain 250,000 barrels of oil a day through 2030. But according to one of BP's own safety reports, the worst-case scenario of a mistake or accident would be twice the size of the Deepwater Horizon catastrophe in the Gulf of Mexico last year – making it the worst spillage in history. Opposition to the plans is fierce. Yet there wasn't a single response to requests for comment from the public. Not even the many environmental groups who've been opposing BP's oil exploration plans knew about it. The Minister tried to reassure environmental groups, but their angry letters have today forced another consultation so they can have their say. Naomi Fowler, FSRN, London.
Javan rhino now extinct on Asian mainland
The World Wildlife Fund says Vietnam has lost its last Javan rhino, a critically endangered species. From Hanoi, FSRN's Mike Ives reports.
The Javan rhino was once thought to be extinct from mainland Asia, but in 1988 a small population was discovered living in Vietnam's Cat Tien National Park. Ever since, local rangers, with financial support from the WWF, have been fighting to save the animal. In a report published Tuesday, the WWF said the country's last Javan rhino was found dead last April with a bullet in its leg and its horn ripped off, suggesting it was a victim of poaching. Many poor local farmers poach exotic animals from the park to supplement their incomes. The conservation group said that while the rhino's habitat had been declining for years, a lack of adequate patrolling by Vietnamese rangers was partly to blame for animals' disappearance.
Global demand for poaching is driven by the Vietnamese and Chinese markets. Some there consider rhino horn a remedy for cancer and other ailments. A rhino horn vendor in Hanoi told the Associated Press that seven ounces of crushed horn retails for more than two thousand US dollars. Now, the only Javan rhinos on earth are the 40 to 60 individuals living in a national park in Indonesia. Mike Ives, FSRN, Hanoi.
CT Supreme Court considers prison hunger strike case
A Connecticut inmate serving time for spousal rape has been on a hunger strike for the past four years to proclaim his innocence and what he called a corrupt judicial system. The State Supreme Court is now considering a lawsuit charging that a prison decision to force-feed him violated his Constitutional rights. FSRN's Melinda Tuhus has more.
William Coleman lost a hundred pounds over the course of his protest, in which he sometimes consumed liquids and nutritional supplements, but at other times he drank only water. Prison officials force-fed him on several occasions. During Supreme Court Arguments Tuesday, Coleman's lawyer claimed force-feeding violates both his 1st Amendment right to free speech and his 14th Amendment right to privacy. The state's attorney argued that Coleman's force-feeding was a routine procedure to ensure he didn't die while in custody. She said that obligation trumps an individual prisoner's wishes. She also said his death could trigger copycat hunger strikes among "genuinely suicidal" inmates. Coleman is represented by a private attorney and the Connecticut ACLU. In addition, a companion lawsuit charges the force feedings also violate the United Nations Convention Against Torture. Melinda Tuhus, FSRN, New Haven.
FEATURES
In Turkey, residents point to lax oversight, building violations in earthquake damage
Aftershocks in Turkey have followed Sunday's 7.2 magnitude earthquake and kept residents on alert. Concerns prompted what the local media called a prison riot in the hard-hit Van province when authorities refused to move inmates. Video from local media and the Associated Press show groups of people at the prison gates at times pushing against police in riot gear.
Meanwhile, rescue operations in Turkey continue. The death toll is nearing 500 people, with more than 1,300 injured. Survivors have begun to raise questions over weak safety codes and lax enforcement on buildings. Today, Prime Minister Recep Tayyip Erdogan compared poor building practices to "murder" blaming municipalities and supervisors for negligence in shoddy construction. Erdogan also said Turkey will accept international offers of assistance, as aid agencies and the government scramble to provide supplies and housing to those left homeless. We go now to reporter Hermoine Gee. She's been following the latest on the earthquake from Istanbul.
Lawyers challenge Bush-era detention, torture in Padilla case
In a federal court today, lawyers continued their push to hold Bush administration officials accountable for torture. The case focuses on the treatment of US citizen Jose Padilla who spent nearly four years in detention without being charged. Brad Kutner has the story from Richmond.
Police crack down on Oakland protesters for second time in street clash
Hundreds of protesters marched through Oakland, California, last night, to protest a police raid on the occupy encampment. FSRN's Andrew Stelzer was there last night, when the demonstration grew tense and police used tear gas and flash grenades.
Millions of borrowers could benefit as Obama advances timetable of school debt measures
Federal student loan borrowers may see some relief under a plan released by the White House today. Student loan debt now exceeds credit card debt in the US and is expected to top one trillion dollars by the end of the year. The changes come at a time of increasing concern about the burden of student debt and its effect on economic recovery. Michael Lawson reports.
Congressional debt committee meets as advocates warn of cuts to federal health programs
Today, the congressional super committee that's looking to cut more than a trillion dollars from the federal budget met publicly for the first time in more than a month. Reports are starting to leak that committee Democrats are offering cuts to federal health programs – including Medicare and Medicaid – as a part of the deal, but publicly the panel is sticking to their party's positions as it races to reach a November deadline. Matt Laslo has more.