Newscast for Tuesday, September 20, 2011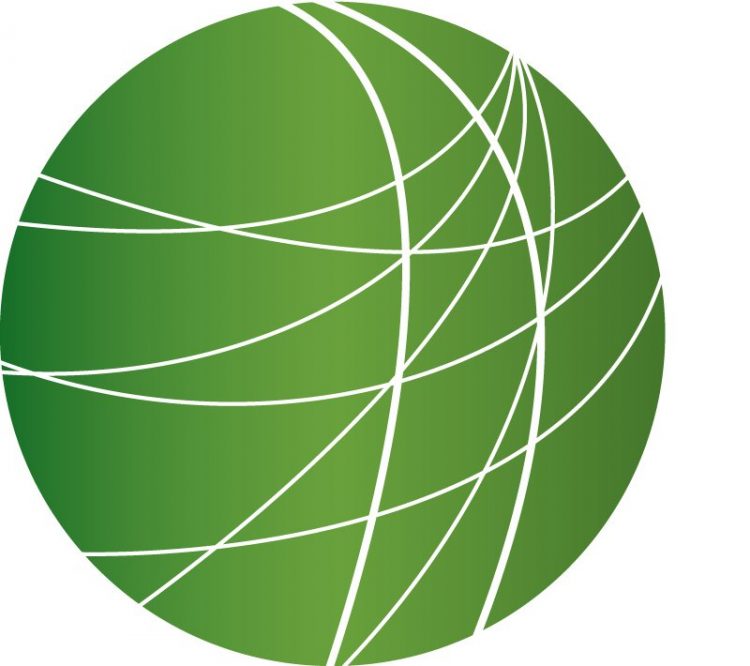 Georgia parole board denies clemency to Davis despite questions over justice
Don't Ask, Don't Tell ends but concerns over equality remain
Queens murder trial draws focus to domestic abuse, extent of police power
Kenya's reconciliation spurs national reexamining of the past
HEADLINES
Leader of Afghan Peace Council and former President killed
The leader of Afghanistan's Peace Council and former President of the country was killed today. Current President Hamid Karzai cut short his US trip and his headed back to Kabul – Bilal Jawad has more.
Eye witnesses said that the strong explosion occurred inside the home of Burhanuddin Rabani,  Chairman of the High Peace Council and ex-president of Afghanistan. Rabani's house is located in a diplomatic area of Kabul city. Mohammad Zahir, head of the Criminal Investigation Department of the Kabul Police acknowledged Rabani's death, but gave no further details. Unconfirmed reports indicate at least five others were also killed. Their identities have not yet been made public. Masoom Stanikzai, the secretary of the Peace Council was injured in the blast and is in the near by hospital. Ostad Burhanuddin Rabani was the president of Afghanistan from 1992 to 1996. He was ousted by Taliban militants when they came to power and entered Kabul city. Rabani was recently appointed as the head of the High Peace Council of Afghanistan, which was crafted by the Afghan government to work for peace between the government and its armed dissidents, including the Taliban militants. Bilal Jawad, FSRN, Kabul.
UN welcomes interim Libyan leaders to General Assembly
President Obama welcomed the leader of Libya's National Transitional Council, or NTC, to the United Nations today. On Friday, the General Assembly gave Libya's UN chair to the interim leaders. The NTC was also recognized by another international body. The African Union officially acknowledged the NTC as the de facto government of Libya.
UN Human Rights body accuses Belarus of human rights violations
Also today at the UN, the Humans Rights Council accused Belarus of serious human rights violations in the wake of the 2010 presidential elections. The Council issued a report alleging state sponsored torture, violent suppression of political opponents, and denial of basic freedoms. UN Deputy High Commissioner for Human Rights, Kyung-wha Kang, recommended reforms.
"Immediately and unconditionally release all political opponents, activists and journalists, who were not involved in any violence. Conduct an independent, impartial, credible and objective investigation of circumstances in which these persons were arrested and detained and of all reported cases of torture and ill treatment and bring those responsible to justice. Put an end to all forms of political and administrative pressure and harassment of human rights defenders, journalists and political opponents."
The report also calls for the  government of Belarus to allow UN observers into the country.
Al Jazeera Chief steps down
The Director General of Al Jazeera resigned today. Wadah Khanfar has led the preeminent Arab news agency since 2003. According to the Guardian, Khanfar will be replaced by Sheikh Ahmed bin Jassim Al Thani, a member of Qatar's royal family and an executive at Qatargas.
Rescue efforts ongoing after earthquake in Himalayas
Rescue efforts resumed this morning in the quake hit Himalayan region of India. At least 90 people are confirmed dead. Prabhakar Mani Tewari Reports.
Rescue teams reached the epicenter of the earthquake in the Himalayas Tuesday morning, nearly thirty-six hours after the region's worst quake in two decades. Fifteen helicopters have been pressed into service to evacuate the injured. They are also air lifting medical personnel and relief supplies to remote regions in north and west Sikkim. As scenes of devastation unfold in and around the epicenter, the fate of many remote villages is still not known. Defense forces are using aircraft and infantry troops, so far they have rescued more than 3,000 people. Senior officers say that efforts to find those trapped under the debris of collapsed structures have intensified. Experts say that it is still too early to fully assess the damage as many remote areas in the quake zone are still beyond reach. Prabhakar Mani Tewari, FSRN, Kolkata, India.
Guatemala get six quakes in a single day
In Guatemala, six tremors shook the Central American nation yesterday. The strongest was a 5.8 magnitude quake – at least three people died.
California grocery workers union agrees to tentative deal; strike averted
After eight months of tense negotiations, the union representing California grocery store workers  reached a tentative agreement with Vons, Ralphs, and Albertsons. Lena Nozizwe reports.
More than 60,000 workers, from the central coast of California to the Mexican border, were poised to go on strike. Over the weekend, both Ralphs and Albertsons threatened to close some 350 stores if workers did strike. United Food and Commercial Workers Union spokesman, Mike Shimpock, says he's relieved and happy about what the agreement will mean to workers.
"It does preserve their healthcare plan it does preserve their wages and it does protect their jobs."
A ratification vote is scheduled for Friday. Lena Nozizwe, FSRN.
More arrests at Occupy Wall Street
New York police arrested at least five more protesters at the Occupy Wall Street demonstration today. A number of those arrested were injured. Officers also removed tarps that were covering media broadcast equipment, protecting it from the rain. Police said the tarps constituted a tent.
FEATURES
Georgia parole board denies clemency to Davis despite questions over justice
Troy Davis has been denied clemency by the Georgia Board of Pardons and Paroles, and is scheduled to be executed tomorrow night. Davis was convicted of murder in 1991 with no physical evidence, and key witnesses have recanted their testimony. Human rights groups are rallying around the country today to show their outrage, and to gear up for a final push to save Davis' life. Alice Ollstein reports from Washington.
Don't Ask, Don't Tell ends but concerns over equality remain
The US military ban on openly gay, lesbian and bisexual service members is formally over. The Don't Ask, Don't Tell policy, first adopted in 1993, prohibited military personnel from acknowledging their sexual orientation while serving. Today in a statement President Obama called Don't Ask, Don't Tell a "discriminatory law" and said "Americans in uniform will no longer have to lie about who they are in order to serve the country they love." The action is the culmination of years of grassroots organizing that brought together people from across the political spectrum. But as advocates hailed the landmark day, they have also brought attention to obstacles ahead, noting that transgender people are still prohibited from serving in the military and that some benefits are still denied to same sex couples. Meanwhile thousands of service members discharged during DADT face an untested process of reenlistment or compensation. For more, we're joined by David McKean. He's legal director with the Service members Legal Defense Network, in Washington DC.
Queens murder trial draws focus to domestic abuse, extent of police power
A murder trial in New York City is bringing attention to violence within police families. This week Barbara Sheehan takes the stand in her second-degree murder trial. The testimony of her and her children will be the basis of a self-defense claim in the shooting death of her husband, retired NYPD police Sergeant Raymond Sheehan. Noelle Hanrahan reports from the Queens Supreme Court.
Kenya's reconciliation spurs national reexamining of the past
After Kenya's disputed presidential elections of 2007, violence broke out that left more than 1,500 people dead with thousands more injured and displaced from their homes. Afterwards, a coalition government was formed and a national accord called for the establishment of a Truth, Justice and Reconciliation Commission. The commission was charged with not only looking at the violence of 2007, but also with investigating all the historical injustices that had occurred in Kenya since independence nearly five decades ago. In fulfilling this mandate, the Commission has been travelling across Kenya holding public hearings. FSRN's John Bwakali reports.