Newscast for Wednesday, October 5, 2011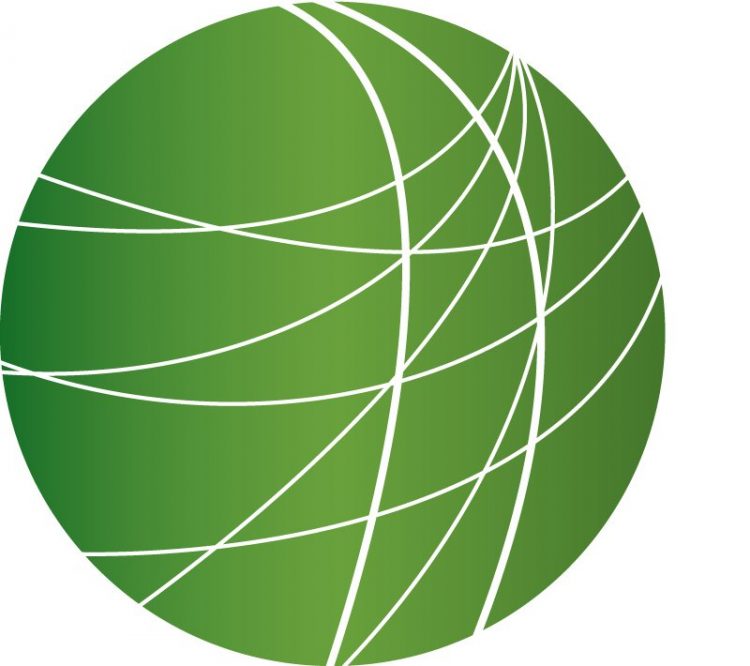 GOP takes steps to weaken environmental regulations on mercury
Honduran leader meets with Obama as question over killings persist
New York Muslims push to dismantle police spy unit
Labor, community groups join Occupy Wall Street protests
HEADLINES
Syria resolution vetoed in UN Security Council
A resolution condemning the Syrian regime came before the UN Security Council Tuesday, but was vetoed by Russia and China. Nine nations voted in favor, while South Africa, India, Brazil and Lebanon abstained. Russian ambassador Vitaly Churkin defended his veto by pointing to the situation in Libya.
"What we see is the policy of regime change, and the policy of enticing the opposition, and we believe this is very dangerous."
US ambassador Susan Rice walked out of the chamber in protest, and later told reporters…
"Despite the vote we saw today, the majority of members supported the resolution. The majority of members would have supported a sanctions resolution. And the countries in the region are everyday coalescing and raising their voices against what is transpiring in Syria–that the behavior of the regime is absolutely intolerable."
Meanwhile, some individual countries are moving forward with their own measures against Syria. Canada is banning the purchase, transportation or importing of petroleum products from Syria, and has frozen the assets of individuals and entities. Turkey has also promised sanctions, though the Prime Minister has not released details. The country also plans to close their shared border with Syria.
Greek workers hold massive strike over austerity measures
Thousands of striking workers in Greece are demonstrating today against austerity measures passed by the government in a last ditch effort to save the country from bankruptcy. As workers walked off the job, flights were grounded, trains halted, public schools shut and major museums closed.
Police in riot gear sprayed tear gas on protesters outside Parliament today as they threw rocks and tried to storm government buildings.
The government announced this week that it would miss its 2011 deficit REDUCTION target by nearly 2 billion euros, and that it will start running out of money to pay salaries and pensions by mid-November.
New Haitian PM criticized for ties to UN
After six-hours of debate Tuesday night, Haiti's senate ratified President Michel Martelly's choice for Prime Minister, but the new leader's ties to the UN are making Haitians wary of his motives.  Ansel Herz has more, from Port-au-Prince.
President Michel Martelly took office over four months ago, but he has been delayed in assembling a government by the senate's rejection of his first two nominees for Prime Minister, which were deemed too right-wing.  The third nominee, Garry Conille, was seen as a less political choice. But he still engendered controversy because he lived outside Haiti for the past five years, and is closely tied to former US President Bill Clinton, who is the UN Special Envoy to Haiti.
Conille has worked at the UN for many years and translated for Clinton during his recent visits to Haiti.
St. Louis Jean Francois, who is middle-aged, unemployed, and has a bad back, is uneasy about what Conille's ratification means for Haiti. He told FSRN that Conille appeared to have been imposed on Haiti by the international community.
"I have my doubts, because he worked for the international community, and it's him that they chose.  Did the international community send him to do good work for Haiti?  Me, I don't know exactly.  Did the international community send him because they will profit from him?  We don't know.  They ratified him, so now we'll follow what happens and wait."
The US Embassy issued a statement applauding Conille's ratification this morning. Ansel Herz, FSRN, Port-au-Prince.
Gaza teachers strike over union leader's suspension
Nearly 250 schools are closed in Gaza today as teachers hold a strike protesting the 3-month suspension of their union leader. Thousands staged a sit-in today at the headquarters of the UN Relief and Works Agency. FSRN's Rami Almeghari has the story.
Suhail Al-Hindi is a 48-year-old headmaster and head of the workers union within the UNRWA. He was suspended for three months, for involvement in political activities outside his job, without permission. THE UNRWA did not give details.  Al-hini denies the charges.
"The main accusation against me is that I have participated in syndicate activities, which a few Hamas ministers and the prime minister attended. I have never been involved in any political works. My work has always been for the union, for serving others."
Tension between the UNRWA and the teachers union has been growing for the past several months, after the UNRWA fired three teachers accused of domestic violence. The UNRWA teachers union warns they will step up protest measures in other areas run by the UNRWA, including Syria, Lebanon and Jordan. Rami Almeghari, FSRN, Gaza.
Federal gun-tracking programs have a history of missteps
President Barack Obama's Justice department has been heavily criticized by Republican Congress members for the Fast and Furious program–which tracked guns from small-time dealers up the chain to major traffickers, but was wracked by scandal. Yet law enforcement officials announced Tuesday that a Bush-era gun probe operation also allowed hundreds of guns to fall into the hands of arms traffickers. Caroline Jackson reports from Tucson.
Under "Operation Fast and Furious", federal agents lost track of of 2,000 guns sold in Arizona as they attempted to gather evidence against major arms traffickers. Less is known of Bush-era "Operation Wide Receiver," which began in 2006 and ended a year later with no charges filed. During the program, Bureau of Alcohol, Tobacco, Firearms and Explosives agents in Tucson also allowed guns to be transferred to known arms traffickers. This according to testimony from two anonymous law enforcement officers.
On Tuesday, House Judiciary committee chairman Lamar Smith called for President Obama to appoint a special counsel to investigate "Operation Fast and Furious." But with new information about similar tactics and results under Operation Wide Receiver, some are calling for an investigation of both programs.
"Operation Fast and Furious" became embroiled in scandal after two probe-related assault rifles were involved in a shootout in Arizona, where a Customs and  Border Protection agent was killed. Caroline Jackson, FSRN, Tucson.
Germany Reopens Hundreds Of Nazi Probes
Nazi war-crimes investigators in Germany are reopening hundreds of dormant investigations, and say the effort could lead to many new prosecutions.
The conviction of former U.S. autoworker John Demjanjuk [Dem-Yawn-yook] set a new legal precedent in Germany–that simply being a guard at a Nazi death camp was enough evidence to convict someone of accessory to murder. 91-year-old Demjanjuk was deported from the U.S. to Germany in 2009 to stand trial, and was convicted of over 28-thousand counts of accessory to murder. Demjanjuk denies being a guard at the Sobibor death camp in Nazi-occupied Poland, and is appealing the case.
Due to the advanced age of both the suspects and survivors able to testify, investigators are not waiting until the Demjanjuk appeals process reaches a conclusion to move forward with other prosecutions.
FEATURES
GOP takes steps to weaken environmental regulations on mercury
This week House Republicans are continuing their push to weaken environmental regulations. The Environmental Protection Agency says if the latest effort to lower air quality standards for mercury is approved the health of thousands of people will be negatively affected Matt Lazlo reports from Washington.
Honduran leader meets with Obama as question over killings persist
Today President Obama meets with Honduran leader, Porfirio Lobo in an oval office meeting at the White House. The meeting coincides with Lobo's visit to the Organization of American States in Washington DC, where he pledged to put into practice recommendations of the Truth and Reconciliation Commission that looked into the June 2009 coup of Manuel Zelaya.
After Zelaya was removed from power, the country entered a new period of violence and instability. The arrests and killings of students, journalists, labor leaders and activists continue under Lobo.
For more, we're joined by Suyapa Portillo, she's a professor at the Central American Studies Department at California State University Northridge and an expert on gender and the history of labor movements in Honduras.
New York Muslims push to dismantle police spy unit
In New York, activists and Muslim community members are trying to come up with a concrete set of actions to counter a police spying unit. In August the AP reported that the police department was using undercover officers to monitor ethnic communities and had investigated hundreds of mosques and infiltrated dozens more. On Monday, civil rights lawyers asked a Manhattan judge to compel the police department to reveal records about the secret program. Last night, at a town hall meeting, activists and community members discussed other options to shutter the controversial program. FSRN's Salim Rizvi has more.
Labor, community groups join Occupy Wall Street protests
As the Occupy Wall Street movement continues to spread across the country, the New York occupation received a major boost today from New York's powerful labor and community groups who rallied and marched in support. Community News Production Institute Reporter Jaisal Noor brings us the story.