Newscast for Wednesday, October 19, 2011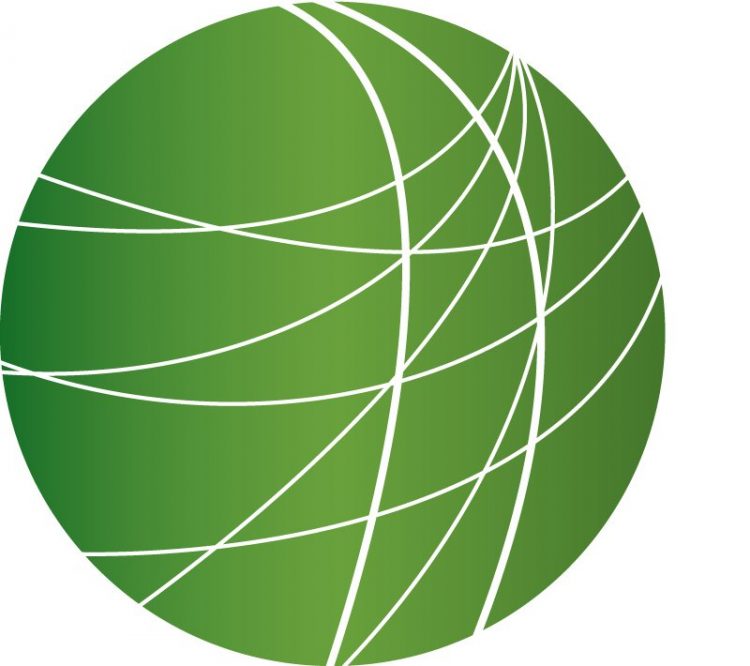 Indigenous marchers arrive in La Paz to protest highway through Amazon
Record high US deportations as allegations over abuse broadens
Lawmakers, advocates push for stricter safety for oil and gas pipelines
Growth of Occupy NY spurs debate over media, electoral politics
HEADLINES
Prisoners in Israel suspend hunger strike
Thousands of Palestinian and Arab prisoners in Israel have called off their weeks-long hunger strike – after reaching an agreement with Israeli officials to end the policy of solitary confinement. Ahmad Saadat, the leader of the Popular Front for the Liberation of Palestine, has been held in solitary confinement for the past three years. He was hospitalized this week after going 20 days without food. The prisoners say they will resume their hunger strike soon if the prison authorities don't implement the promised reforms.
UN urges solitary confinement ban
The practice of solitary confinement faces growing criticism from the international community. UN torture expert Juan Mendez is calling for a worldwide ban on long-term solitary confinement. He cited a new report that says keeping prisoners in isolation for more than 15 days causes mental damage, and amounts to torture.
"I am also expecting civil society organizations to see if we can abolish solitary confinement in its worst manifestations but even in those where it is permissible, to establish clear safeguards and protection so that it doesn't end up constituting torture or cruel, inhuman and degrading treatment."
Mendez was himself detained and tortured during Argentina's military dictatorship in the 1970s.
Turkish forces clash with separatist Kurds in Northern Iraq
Turkey is launching military raids into northern Iraq after one of the deadliest attacks on its forces in nearly 20 years. Zak Brophy reports from Istanbul.
A Kurdish separatist group killed at least 24 Turkish soldiers in a series of coordinated attacks early Wednesday morning. Militants from the Kurdistan Workers Party or PKK carried out simultaneous raids against Turkish outposts in a remote region near the Iraqi border, the latest move in a decades long struggle for greater autonomy and more rights. Turkish President Abdullah Gul avowed "great revenge" and the military chased the rebels into northern Iraq. Reuters news agency has reported that at least 500 Turkish troops crossed the border, with support from fighter jet and helicopter gunship strikes. At least 15 militants have been killed. Turkey has often accused Baghdad of not doing enough to clamp down on PKK military camps in northern Iraq. And the Kurdish majority in the region has enjoyed much greater autonomy since the overthrow of Saddam Hussein's regime.
The current Turkish government has enacted some political and cultural reforms in favor of ethnic Kurds. However, violence has intensified since July, with over 50 Turkish security personnel and 17 civilians killed. The Turkish government is reported to have broken a long held taboo by holding secret talks with jailed PKK leader Abullah Ocalan. But, the recent escalation in violence means a resumption of peace talks in the near future is not likely. Zak Brophy, FSRN, Istanbul.
Human rights concerns puts US arms sale to Bahrain on hold
The US State department says it will not go forward with an approved 53 million dollar arms deal with Bahrain until allegations of human rights abuses are investigated. And Democrats in the House and Senate have introduced resolutions to block the sale of arms to Bahrain until the country improves its treatment of detainees, and drops its charges against peaceful protesters.
Irish Traveller families evicted from Dale Farm
Armed with tasers, the London Metropolitan Riot Police began evicting families from Dale Farm this morning, after the residents' final legal appeal was overruled. This planned eviction of the UK's largest Irish Traveller community sparks concerns that European countries are not meeting their legal obligations to the often persecuted group. Naomi Fowler reports.
There were violent clashes with eviction bailiffs and riot police who broke in to the rear of the site early Wednesday morning. Protesters and travellers also say they were tasered by police, and a number of people chained themselves to a 12 meter blockade at the front gate. One Dale Farm resident spoke to a reporter from the Guardian.
"It's not fair. I never thought the police'd do this. I know the bailiffs is bad but I never thought the police would come into people's home and do this. You'd only see something like this in a war zone. We're not in a war zone, we're human beings with feelings."
The local council says some of the travellers were occupying plots illegally. But the Dale Farm Solidarity group called today's eviction 'brutal' and part of a long-running criminalization of Traveller communities and culture. Each local area or council in the UK must provide a specific number of plots for travellers. But according to the Dale Farm Solidarity group, councils are 20,000 pitches short of their legal duties. These residents here are now homeless once again, as plots for their caravans become harder and harder to find. Naomi Fowler, FSRN, Dale Farm, London.
Citigroup to pay $285 million back to investors
Citigroup is settling to the tune of 285 million dollars, under fraud charges from the Securities and Exchange Commission. The agency says Citigroup bet against its own investors after a one billion dollar derivatives deal tied to the housing market verged on default. The SEC also charged Brian Stoker, the Citigroup employee responsible for putting the deal together. But to date, not a single Wall Street executive has gone to jail for the crimes that created the financial crisis.
Social Security to increase 3.6% in 2012
After seeing their benefits stagnate in 2010 and 2011, Social Security recipients will get a 3.6 [percent] increase in 2012. It'll average about 40 dollars more per month, or just over 460 dollars a year. Advocates are pleased with the increase, but say it's not enough to help seniors handle spiraling health costs and decreasing home values.
FEATURES
Indigenous marchers arrive in La Paz to protest highway through Amazon
Indigenous marchers arrived in Bolivia's capitol today after a grueling 375-mile trek from the Eastern Lowlands. They're protesting plans to construct a highway through their territory, a project supported by President Evo Morales. From La Paz, Aldo Orellana and Shawn Arquinego report.
Record high US deportations as allegations over abuse broadens
Today, the ACLU is making public government documents that show nearly 200 allegations of sexual abuse of immigration detainees since 2007. The release of documents coincides with ACLU Texas filing a lawsuit on behalf of three women who were sexually assaulted while in ICE custody in a facility in Taylor, Texas.
Meanwhile, new data from the Department of Homeland Security shows that nearly half of those deported during the past fiscal year have not been convicted of any crime. In August, the Obama Administration outlined what it called a new direction in its deportation policy, with a review of some 300,000 cases and a focus on "convicted felons." Yet the new figures, released by DHS on Tuesday, shows of the nearly 400,000 people removed from the US, 45 percent had not been convicted of any crime. Nearly 55 percent had criminal convictions. For more, we're joined by Brittany Nystrom, Director of Policy and Legal Affairs at the National Immigration Forum.
Lawmakers, advocates push for stricter safety for oil and gas pipelines
Last year a pipeline explosion in San Bruno, California killed eight people and caused widespread damage. This week the US Senate unanimously passed a bill increasing safety on oil and gas pipelines. But Matt Laslo reports California's senators are still pushing for tighter regulations.
Growth of Occupy NY spurs debate over media, electoral politics
Occupy Wall Street continues to gain momentum and spread across the US gripping the country's attention. According to a new poll by Quinnipiac University, 67 percent of New York City voters agree with the views of the Wall Street protesters. 72 percent say "if the protesters obey the law, they can stay as long as they wish." The broad, public response has forced the mainstream media and political parties to take notice and that's led to debate over the role of news coverage and engagement in electoral politics. Community News Production Institute Reporter Jaisal Noor reports from Occupy Wall Street.