Newscast for Tuesday, August 16, 2011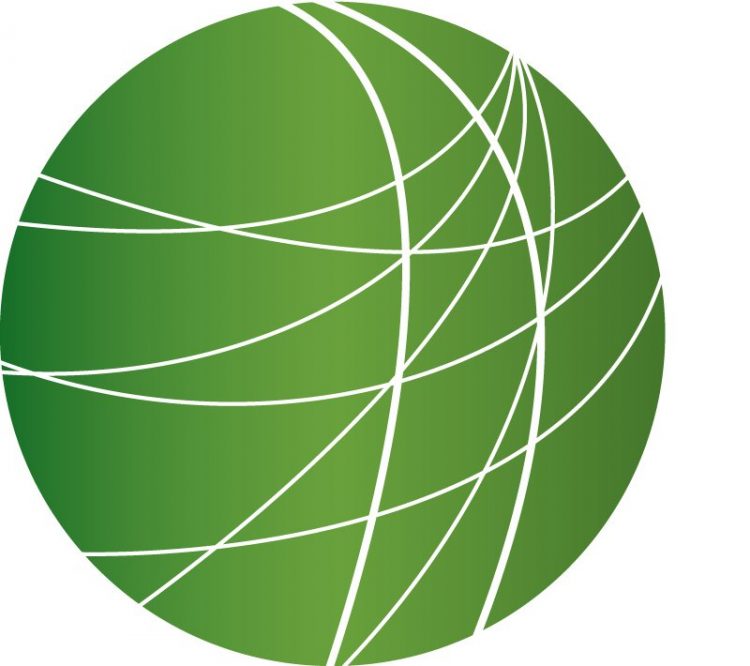 Human rights observers demand to know the fate of thousands of Palestinian refugees in Syria
Children escaping famine in the Horn of Africa contend with malnutrition and a measles outbreak
Land investment deals as a cause of Africa's food supply problems
The large numbers of Canada's aboriginal children being put into foster care
The Super Committee charged with cutting more than a trillion dollars from the budget
HEADLINES
NATO confirms Gaddafi forces fired scud missile at Brega on Sunday
NATO officials confirmed today that fighters loyal to embattled Libyan leader Muammar Gaddafi launched a ballistic missile on Sunday – the first time such weaponry has been used in the Libyan war. NATO spokesperson Carmen Romero said the scud was fired just east of Brega.
"[We strongly condemned] the use of this kind of indiscriminate weapon in a way that puts civilians at risk. It shows that Gaddafi and his regime are desperate, and they continue to represent a serious threat to innocent people in Libya."
Rebel forces have reportedly secured the outskirts of the port town, but battles continue for control of the industrial core. Opposition forces claim to have cut off all oil flow to Tripoli and to have severely hampered the last overland supply routes to the capital.
Honduran officials send large military contingent to quell campesino protests; 11 people dead
In Honduras, eleven people have died since Sunday morning in the disputed Bajo Aguan region and the government is now sending special ops forces to the area. Tim Russo has details.
Campesinos were on high alert this morning in Honduras' Bajo Aguan region, readying for Operation Xatruch. Honduran President Porfirio Lobo's government dispatched 1,000 Honduran Special Forces, troops trained on the ground in Iraq. The military action is intended to establish a "permanent" presence in the region "applying the fullest weight of the law."
Troops will execute as many as three hundred arrest warrants against members of various campesino groups accused of Sunday's killings of nine private security forces who worked for Honduras' largest landowner, Miguel Facusse. In the last 48 hours, two campesinos have also died as a group of small farmers tried to take over part of the Paso Aguan ranch. Negotiations have done little to calm the violence, and according to local leaders, agreements have not been upheld by either the government or Miguel Facusse. The area is a major palm oil producer, a primary component of biofuel. Local African Palm planting is largely subsidized by the United Nations and the World Bank sponsored programs to cut greenhouse gases. Carbon credits are subsequently sold by land holders to polluting countries as a part of the UN's REDD+ program. Some fifty campesinos have been murdered in the region in the last 14 months. Today, the National Front of Popular Resistance called for independent international human rights monitors to counter the massive military presence. Tim Russo, FSRN.
Thousands arrested in India protesting arrest of anti-corruption activist
In India, a popular anti-corruption activist was jailed earlier today. Tens of thousands took to the streets in response, prompting the Government to order his release. But as FSRN's Jasvinder Sehgal reports, the 72-year-old activist refuses to leave the jail.
Over twenty five thousand of Anna Hazare's supporters have gathered in front of "Tihar Jail" in New Delhi, calling for their "anti corruption crusader" to be freed. Anna was arrested earlier today for a so-called "breach of peace." He was set to begin a fast unto death – demanding passage of strong anti-corruption legislation. Fasts are permitted in India, but are limited in duration. Following his arrest, massive protests erupted throughout the country and thousands of his supporters were arrested. The main opposition party decried Anna's arrest and called for a response from Prime Minister Manmohan Singh. But a statement came instead from Home Minister P. Chidambaram.
"We are not prohibiting a peaceful democratic protest, in fact exercising to find reasonable set of conditions under which the protest can take place"
The National Human Rights Commission has demanded an official report on the crackdown of Anna's agitation. His supporters are now calling for another action tomorrow to protest the government. Jasvinder Sehgal, FSRN, India.
Latino voters protest at Obama campaign offices
Latino voters delivered a message to President Obama today at his campaign offices in a number of US cities. Jerry Mead-Lucero was at the Chicago office.
Members of the National Alliance of Latin American and Caribbean Communities and Presente.org presented a letter to staff at President Barrack Obama's national campaign headquarters today calling for an end to the so called "Secure Communities" program. The program encourages local law enforcement to act as extensions of the Immigration and Customs Enforcement agency. Critics argue that Secure Communities actually creates insecurity, as undocumented immigrants are afraid to report crimes to the police out of fear that they will be reported to immigration agents. Carlos Roa of Presente.org explains.
"The Secure Communities program has initiated panic within our communities. People are fearful of law enforcement. And law enforcement officials across the country have come out against this program."
Protesters in Chicago and in five other cities around the country want the President to hear their message, that Latino voters are tired of pro-immigrant rhetoric and promises not backed up with pro-immigrant policies. Jerry Mead-Lucero, FSRN, Chicago.
Al Jazeera journalist detained by Israel appears in military court
An Al Jazeera journalist detained last week by Israeli authorities was brought before a military court today. The court accused Al Jazeera Arabic's Kabul Bureau chief, Samer Allawi, of being a member of Hamas. They also extended his detention for another week. Allawi was picked up while trying to cross the border between Jordan and the Occupied West Bank.
FEATURES
Human rights observers demand to know the fate of thousands of Palestinian refugees in Syria
In Syria, concerns are growing over the fate of thousands of Palestinian refugees who had been living in a camp in the port city of Latakia which has come under assault by government forces in recent days. UN Relief and Works Agency Spokesperson, Chris Gunness told Al Jazeera they have no idea where these refugees are.
Although telecommunications and electricity have been restricted, some activists in Latakia who spoke briefly to Al Jazeera, said thousands of people were taken to a stadium and snipers are active throughout the city. International condemnation is growing, with Turkey's foreign minister, Jordan's prime minister, and Saudi Arabia's King Abdullah demanding an end to the violence. Activist and human rights groups estimate the death toll to be between 1,800 and 2,200, with thousands more arrested and detained.
Children escaping famine in the Horn of Africa contend with malnutrition and a measles outbreak
According to UN officials, children escaping the deadly famine in the Horn of Africa are contending with malnutrition and an outbreak of measles. In one new camp that just opened in Ethiopia in June, 10 children under the age of five are dying each day. Adrian Edwards is with the UN Refugee Agency, or UNHCR:
"UNHCR and our partners are working to respond to the emergency and control the outbreak. A mass vaccination campaign against measles was completed in Kobe camp yesterday, targeting all children between the ages of six months and 15 years. It will continue in the other camps in the coming days. Most of the refugees arriving from Somalia are from rural areas, and the camps in Ethiopia may be in many instances the first time people have had contact with formal healthcare facilities. A key priority for all partners working in the camps is to promote awareness of the health and nutrition programs available for refugees, many of whom have not been accessing these services."
The UN Security Council has planned a three-day meeting in September to discuss "key tasks and priorities" for the country over the next year. But there's still an immediate need to help millions of people who need aid now, many of them living in over-crowded or makeshift camps. Some are starting to discuss the institutional factors that may have led to the crisis.
Land investment deals as a cause of Africa's food supply problems
Some researchers are pointing to land investment deals in Africa, also called land grabs. According to a recent study by the Oakland Institute these deals increase price volatility and supply insecurity in the global food system. The organization says massive amounts of land are sold or leased to foreign companies. In 2009, this amounted to an area the size of France. For more, we go to Anuradha Mittal, executive director of the Oakland Institute.
The large numbers of Canada's aboriginal children being put into foster care
In Canada, there's growing alarm over the increasing number of aboriginal children the government is taking away from their families and putting into foster homes. FSRN's Aaron Lakoff reports from Montreal.
The Super Committee charged with cutting more than a trillion dollars from the budget
It's been called the Super Congress, the Super Committee, and the Gang of Twelve. It's the group of lawmakers, three from each party in each Chamber, tasked with cutting 1.5 trillion dollars from the budget by Thanksgiving. Alice Ollstein reports from Washington on the makeup of the committee and its unprecedented powers.