Newscast for Thursday, November 10, 2011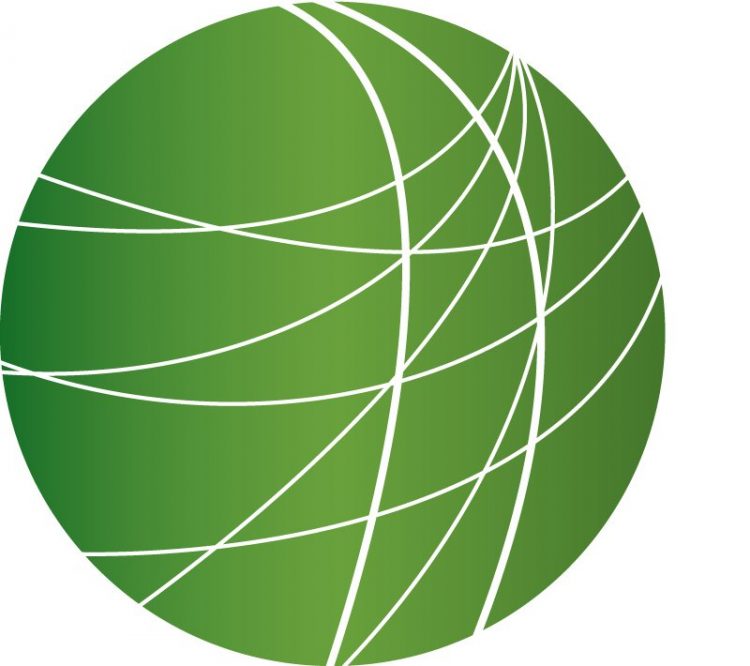 Senate effort to block EPA regulation fails with divided Republican vote
David Cobb on national movement to end corporate personhood
In Kashmir, investigation into mass rape by Army revives trauma, calls for justice
Thai journalist faces prison time as government expands crackdown on online speech
HEADLINES
Senate committee approves DOMA repeal
The Senate Judiciary Committee has approved a repeal of the Defense of Marriage Act. The new legislation called the Respect for Marriage Act, passed out of committee by a 10-8 vote along party lines. Connecticut Senator, Democrat Richard Blumenthal said today's vote marks a historic and dramatic step forward in the fight for social justice.
"There's no question that we need to focus on jobs and economic growth.  There's no certainty about when the vote on the floor of the Senate will be.  But the cause of justice will be advanced when this committee votes today in favor repealing DOMA. In favor of marriage equality. In favor of respect for marriage. And the respect for state laws."
But today's vote will likely be little more than symbolic. The Act is unlikely to pass the Republican controlled House.  And Senate Democrats may not be able to muster enough support to take the measure to a full vote.  Still this is the first time since DOMA passed in the mid-90s that any Congressional body has supported a repeal.
Police attack Occupy protesters at UC Berkeley
Students, workers and faculty in the University of California System have launched Occupy Cal, a series of protests and encampments targeting cuts to public education. The largest demonstration took place UC Berkeley, where students, facing police yesterday established a new encampment in front of the administration building.  Brian Edwards-Tiekert was there.
Thousands of students packed the Plaza to protest funding cuts and rising student fees.  They blame financial firms for wrecking the economy, and siphoning money from public services through bailouts and tax breaks.  Margaret says she's hit doubly hard — she's a student who's seen tuition double in five years; her mother, who's helping her pay for college, is a UC worker facing job cuts and contract takebacks.
"The bulk of our costs are funded by our tuition .  .  .  This is supposed to be public education, but it's not anymore, it's private."
The students set up tents, then tried to block police from demolishing them.  Police charged in over and over, swinging clubs to open gaps in the crowd, wrecking some tents, and arresting at least 32 protesters over the course of the night.  By morning, some tents still stood, and students were laying plans for demonstrations at next week's meeting of the UC regents.  Brian Edwards-Tiekert, F-S-R-N, Berkeley.
Obama Administration delays Keystone Pipeline project until 2013
Today, the Obama Administration announced it is putting the controversial Keystone XL pipeline project on hold, while it undertakes an assessment of alternate routes.  The State Department says the delay is in response to environmental concerns surrounding the current path – especially in the Sand Hills area of Nebraska where there are sensitive wetlands and shallow groundwater supplies.  The Administration predicts the examination of alternate routes, and the associated Environmental Impact Statements and public comment periods, will delay the project at least until 2013, well after the 2012 election.
International climate watchdog says drastic change needed to meet climate goals
The world is speeding toward a future of dirty energy and irreversible climate change, and time is rapidly running out to avoid long-term environmental and economic damage.  That's a conclusion of a just-released report from the Paris-based International Energy Agency.  FSRN's Liam Moriarty has more.
IEA chief Maria van der Hoeven minced no words as she introduced the agency's latest annual analysis of global energy trends.
"Without an urgent and radical change of policy direction, the world risks locking itself into an unsustainable energy future."
The report notes that four-fifths of the carbon emissions that could be allowed and still limit global warming to a 2 degree Centigrade rise have already been accounted for by existing polluters.  If current growth trends hold, carbon emissions will exceed that limit in just five years.
The report projects a rapid expansion of pollution sources in the coming decades.  The use of coal is on track to increase more than two-thirds by 20-35, overtaking oil as the world's largest fuel source.  The number of cars will more than double over the next 25 years.
The sobering forecast comes as global leaders are preparing to meet in Durban, South Africa later this month to try to salvage the United Nations' climate change process.  Liam Moriarty, F-S-R-N, Normandy, France
Religious groups call on APEC to pay attention to the people
Sirens wailed in Hawaii Wednesday as police escorted motorcades of delegates arriving for the Asia-Pacific Economic Community, or APEC, meeting.  Several diverse protest groups, including some religious organizations, are continuing their pressure on delegates to create equitable economic policies.  FSRN's Larry Gellar reports.
About 50 members of the Falun Gong religion from Taiwan, South Korea, Japan and the US mainland are protesting at a park in downtown Honolulu.  They are trying to call attention to suppression of their movement in China.
Other religious groups are also hoping their message is heard by APEC officials.  At an interfaith service in Waikiki earlier this week, Sam Domingo, Pastor of the Keolumana United Methodist Church, demanded that world leaders join, rather than exploit, ordinary people.  He said, "We are an awakening force! …They will know who we are!" Domingo went on, "Our message to APEC this week, and to the leaders and to the businessmen and to the bankers is watch out! We are here!"
Police videotaped the participants, causing many attendees to express concern and outrage
In addition, the governor's office ordered Iolani Palace closed for the duration of APEC after the arrest Monday of 22 Native Hawaiian demonstrators on the grounds. Iolani Palace is the only royal palace on US soil. Nineteen of the demonstrators appeared in court Wednesday and claimed the state had no jurisdiction over them on the basis of Hawaiian sovereignty.  They refused to enter a plea.  Larry Geller, FSRN, Honolulu.
FEATURES
Senate effort to block EPA regulation fails with divided Republican vote
In Washington today, Kentucky Republican Rand Paul forced the Senate to vote to block new pollution regulations from going into effect on the East Coast. His proposal was overwhelmingly defeated as many of his GOP colleagues opposed the amendment. Matt Laslo reports on how this could affect the Republican effort to weaken the Environmental Protection Agency's power to regulate.
David Cobb on national movement to end corporate personhood
Since the Supreme Court's 2010 decision in the case known as Citizens United, corporate spending on campaigns has reached record levels. But the ruling also ignited a movement against expanding constitutional rights to corporations. A number of cities, including most recently Boulder, Colorado, have passed measures denying corporations these rights. It's part of a national movement promoted by Move to Amend, a coalition of organizations aiming to amend the US Constitution to place limits on corporate personhood. WORT's Patrick Waring spoke to one of the group's founder's, former Green Party presidential candidate David Cobb.
In Kashmir, investigation into mass rape by Army revives trauma, calls for justice
Last month the State Human Rights Commission in Indian administered Kashmir ordered the government to reopen the investigation of a 20-year-old mass rape case, in which Indian army men were accused of raping more than 30 women in Kunan Poshpora village during a crackdown. FSRN's Shahnawaz Khan visited the village and found that the attack two decades ago still haunts the community.
Thai journalist faces prison time as government expands crackdown on online speech
Media freedom in Southeast Asia continues to come under threat. In recent weeks, the Sri Lankan government has blocked at least five websites considered too critical of political leaders. In October, Myanmar's press censorship department pledged to loosen restrictions on some media outlets, but reporting continues to be limited there. And in Thailand, Parliament is considering new rules that would grant police expanded powers to crackdown on publications considered offensive to the monarchy or a threat to national security.
Often it is individual journalists who end up facing prosecution under broad state powers.
FSRN has been following one of these cases closely. Thai editor Chiranuch Premchaiporn was charged with violating an Internet crime law, after a reader posted a comment to the news site Prachatai, where she is editor. The government considered the comment offensive to the monarchy. Charges could carry more than two decades in prison.
FSRN sat down with Premchaiporn during her visit to Los Angeles where she received a Courage in Journalism Award from the International Women's Media Foundation.
She began by describing the effect of the 2007 Computer Crime Act on media in Thailand.