Newscast for Wednesday, November 9, 2011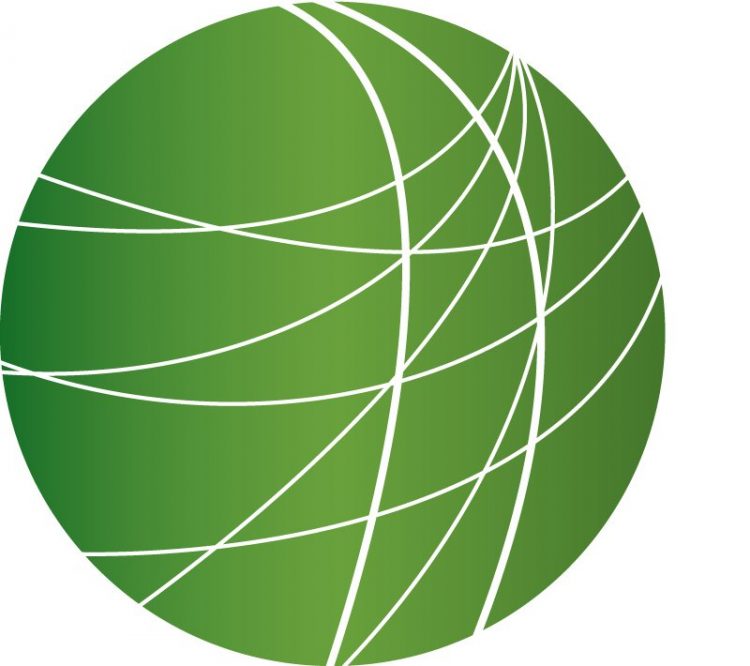 Ohio voters defeat anti-union law, dealing blow to Republican governor
Mississippi rejects constitutional amendment to define 'personhood' at fertilization
Environmentalists, industry leaders critical of Obama's oil and gas drilling plan
Women's rights reforms in Egypt meet backlash
HEADLINES
Arizona voters oust SB1070 architect
Voters in Arizona have ousted the Republican architect of SB1070, the harsh anti-immigrant measure currently being challenged in the courts. Russell Pearce was the Senate President.  Randy Parraz of Citizens for a Better Arizona supported the recall effort.
"We think this is a major, major correction in Arizona politics, and people finally came together to send a powerful message."
Eliseo Medina of the SEIU says he hopes this election will start the healing, after the divisive politics that have wracked the state.
"It is fair to say that Latino voters made difference in the outcome in which Jerry Lewis, a moderate Republican on immigration issues, defeated Pearce's extremist agenda."
Michigan Republican recalled over education cuts
In other election news, a Republican lawmaker from Genesee County, Michigan has become the first legislator to be recalled in the state in twenty-seven years.  In Tuesday's election, voters angry about the policies of Flint-area Representative Paul Scott, have forced a special election in February to fill the seat.  FSRN's Nate Bender reports.
Republican Paul Scott lost his recall election in an extremely tight race that, in the end, came down to mere 232 votes. The Genesee County lawmaker has been the target of an aggressive campaign by the Michigan Education Association. The labor group is angry about Scott's voting record, which includes slashing more than a billion dollars from public education, piling on additional taxes for senior citizen pensions and providing a $1.8 billion dollars in tax breaks for corporate special interests.
Significant efforts to recall Michigan Governor Rick Snyder and Attorney General Bill Schuette fell short of the required number of signatures to prompt a recall vote. However, Genesee County citizens hope that by recalling Representative Scott, it will send a strong message to Governor Snyder that if he and other lawmakers ignore the will of the people, they could soon receive pink slips of their own. Nate Bender, FSRN, Michigan.
Appeals Court upholds heath care mandate
A federal Appeals Court judge appointed by Ronald Regan has upheld the constitutionality of the portion of the Affordable Care Act that would require individuals to purchase health insurance.  In the opinion, Judge Laurence Silberman stated, "The right to be free from federal regulation is not absolute, and yields to the imperative that Congress be free to forge national solutions to national problems."  The US Supreme Court is slated to hear a different challenge to the health care law in the coming months, and supporters of health care reform hope this decision will inform the conservative-leaning bench.
Perpetrators of religion-motivated deaths convicted in India
In the decades following the break-off of Pakistan from India, relations between Hindus and Muslims along the border have at times been strained.  Today, in the west Indian state of Gujarat, the survivors of widespread religious violence in 2002 finally saw some justice.  From India, FSRN's Shuriah Niazi reports.
After nearly ten years, a special fast-track court in Gujarat convicted 31 Hindus for the deaths of 33 members of a minority Muslim community in Sardarpura. In 2002, rioters set fire to a house where the 33 were seeking shelter.  The court charged the accused with murder and rioting. The 31 have been sentenced to life in prison.
The court ordered release of another 42 people, ruling there wasn't enough evidence for a conviction.  This is the first time a court in Gujarat has held anyone responsible for the murders.
The 2002 attack on the Muslims came after the burning of a train of Hindu pilgrims in the same region.  That incident triggered large-scale violence all over the state of Gujarat, leaving, by some estimates, more than 1000 people dead. Earlier this year, a court convicted dozens of people for burning the train. Shuria Niazi, FSRN, India.
London students once again protests tuition hikes
Today, thousands of students marched through the streets of London to protest plans to increase university fees.  The demonstration comes as the UK plans to raise undergraduate tuition rates by up to 200 percent. FSRN's Nik Martin reports from the British capital.
Following violence during last year's student march, London's Metropolitan police were taking no chances this time.  They warned of a heavy police presence[ – nearly 4000 officers lined the march route.] Officials even wrote to those who attended last year's demonstrations, warning police would use rubber bullets if there was any trouble.
Organizers accused officials of "intimidation tactics," which they say led many protesters to stay away. And in the end, the march passed off peacefully.
British students face tuition hikes between 5 and 15 thousand dollars next fall.  University applications for next year are so far down 9%, with one London university seeing a 40% drop.  Some institutions are revisiting their fees in light of the drop in demand. Nik Martin, FSRN, London.
First transsexual MP takes office in Poland
And finally in Poland, recent elections have seen a significant transformation in the make-up of Parliament.  In yesterday's opening session, the country's first transsexual lawmaker took her seat among other elected officials. Anna Grodzka spoke to AFP.
"Just running for Parliament was a victory for me.  I was trying to defend the rights of transsexuals during the campaign, but now it's turned out I can do it for four years."
Poland's first openly gay politician also took his seat. The Polish government also elected its first female Parliamentary speaker.
FEATURES
Ohio voters defeat anti-union law, dealing blow to Republican Governor
Voters, politicians and analysts across the country are assessing election results today. Many had been closely watching Ohio where an anti-union law that curtailed collective bargaining rights for public workers was on the ballot. Opponents are claiming victory after defeating the law 61 to 39 percent. The law was enacted earlier this year and closely resembled Wisconsin's clamp down on collective bargaining rights for state employees. FSRN's Evan Davis reports.
Mississippi rejects constitutional amendment to define 'personhood' at fertilization
Another ballot measure that captured national attention was in Mississippi. Voters there defeated a proposed amendment to the state constitution that would have established legal "personhood" at the moment of fertilization, aiming to effectively ban abortion. Mississippi voters rejected Initiative 26, 58 to 42 percent, according to the Clarion Ledger, but similar efforts may expand to other states.
We're joined by Elizabeth Feder-Hosey, she's the founding president of the Law Students for Reproductive Justice at the Mississippi School of Law and a member of the National Organization for Women.
Environmentalists, industry leaders critical of Obama's oil and gas drilling plan
The Obama Administration is set to expand oil and gas development in the Gulf of Mexico and the Arctic. The announcement is part of a five-year offshore oil and drilling strategy announced this week. The plan is drawing criticism from both environmentalists and industry leaders. Matt Lazlo reports from Washington.
Women's rights reforms in Egypt meet backlash
In Egypt, supporters of jailed blogger Alaa Abdel Fatah held a small demonstration today outside Tora prison. Abdel Fatah had criticized the military, following clashes in October that left more than two dozen, mostly Coptic Christians, dead. His mother, activist and Professor Laila Soueif started a hunger strike last Sunday, demanding her son's release.
In addition to a clamp down on activists, many are not seeing other reforms they expected following the February revolution that removed Hosni Mubarak from power. Many activists envisioned a free-er society, with certain rights guaranteed – including the rights of women.  But Women's rights activists in Cairo say they are experiencing a backlash. And there are no guarantees that their rights will be protected under the new Egyptian constitution. Noel King has the story.