Newscast for Wednesday, February 2, 2011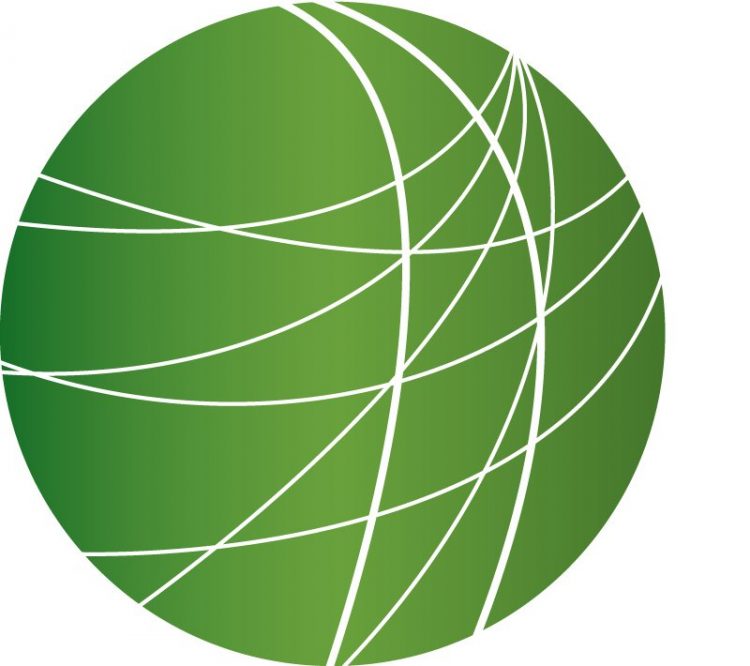 Violence erupts in Egypt as Mubarak's supporters attack pro-democracy demonstrators
The role of women in the Egyptian democracy protests
The impact of the turmoil in Egypt on the Israeli-Palestinian peace process
Australia's worst storm in living memory hits Queensland
The US Senate votes on a measure to repeal healthcare reform
HEADLINES
Yemen's President will not seek another term
Yemen's president says he will not seek another term in office.  This comes as protests in the region have destabilized several governments. President Ali Abdullah Saleh has vowed to step down before elections scheduled for 2013. He said he would also withdraw his son as his likely successor. Protests began last week in the streets of the capital Sana'a.  Another large demonstration is planned for tomorrow.
Republicans try to block EPA Clean Air Act regulations
Today Republicans in the House of Representatives were slated to introduce legislation that would stop EPA regulations of greenhouse gasses.  In response, EPA Administrator Lisa Jackson told reporters that the Obama Administration opposes such restrictions and would veto the legislation if it gains traction.
State Department pushes new human trafficking initiatives
The State Department is launching new initiatives to combat human trafficking in the U.S. Ambassador-at-Large Luis CdeBaca outlined some of the new initiatives.
"Department of Defense is going to be including information on modern slavery as part of training for all DOD employees.  Department of Education will be working to increase awareness of this issue in schools.  The newest member of our task force, the Interior Department, will ensure that our domestic anti-trafficking efforts in the US include our insular areas:  Puerto Rico, the US Virgin Islands, American Samoa.  Guam and the commonwealth of the Northern Mariana Islands."
The US is also instituting an automatic-downgrade system in its ranking of countries in the annual Trafficking in Persons Report. If a country is ranked in tier two for two consecutive years without improvement, it will be automatically lower to tier three – the lowest possible ranking.
In related news, an anti-abortion group has apparently targeted Planned Parenthood, alleging the family planning organization aids human traffickers. The conservative group Live Acton released edited videos this week.  CdeBaca said the videos came to the government's attention last week when Planned Parenthood officials contacted the FBI.
"As we understand it, this was an attempt by some folks to go in – much as you saw a couple years ago with ACORN – to try to capture someone not focusing on the problems of human trafficking."
Planned Parenthood in New Jersey has fired the manager involved in the video.
Jihad Jane pleads guilty
The US woman known as Jihad Jane has pleaded guilty to terrorism charges in federal court.  Colleen LaRose is accused of helping to organize a terrorist attack against Swedish cartoonist Lars Vilks.  In 2007, Vilks published drawings of the prophet Mohammed, stoking anger among Islamic fundamentalists.  LaRose, who has been in custody for more than a year, faces possible life in prison.
Democratic National Convention to happen in Charlotte, NC
The Democratic National Committee has announced their party's 2012 National Convention will be held in Charlotte, North Carolina.  Within hours, the Democratic Party of North Carolina touted the decision.  Party Chair David Parker.
"Folks, we got it.  On the week of September 3rd, 2012 the DNC is coming to NC – to Charlotte.  If this decision says anything, it's proof that Barack Obama will be fighting as hard for NC in 2012, as he did in 2008."
The move positions the Democrats to make a run for several southern states that helped fuel their victory two years ago. The Republican National Convention will be held in Tampa.
FEATURES
Violence erupts in Egypt as Mubarak's supporters attack pro-democracy demonstrators
After several days of mostly peaceful protests, violence broke out in Egypt today when pro-Mubarak groups, some on horses and camels, stormed Cairo's Tahrir Square and attacked demonstrators. Many suspect that most of the Mubarak supporters are actually paid security forces in civilian clothes. Hundreds have been injured on both sides and some expect the death toll to rise after today's violence. Opposition activist Ali Abdel Wahab described the scene to Al Jazeera:
"Well when I arrived sort of early afternoon there were groups of pro-Mubarak supporters and I must say they were some rather hard looking types.  And they were going towards the demonstration carrying sticks, carrying homemade swords, you know, every sort of implement to cause harm.  And then at a particular time stones were starting to be thrown and it looked to me as though the pro-Mubarak people were the ones who started throwing the stones and the army did their level best they tried to put two APCs between the protestors, between the various groups of protestors, and one of the army APCs got absolutely pelted with rocks."
Clashes continued after nightfall, and a live video feed from MSNBC showed violence spreading outside of Tahrir Square where, on one corner, Molotov cocktails lit up the street.
Journalists were also targeted, including those working for Al Arabyia, Ha'aretz, AP, and MSNBC along with CNN's Anderson Cooper and his crew. Democracy Now's Sharif Kouddous said they had to hide their cameras to avoid attacks.
Today's clashes follow President Mubarak's late night address to the nation in which he refused to step down, but promised he would not run for re-election. World leaders spoke out against the escalation in violence, including UN Secretary General Ban Ki Moon and British Prime Minister David Cameron:
"Now the government takes a very strong view that political reform is what is required not repression and we've  made that clear in all the calls I've made, including to President Mubarak and yesterday to the Egyptian Prime Minister.  As the right honorable gentleman says, the key question is have they done enough, now President Mubarak says he is going and we respect that, but what matters is not just the orderly transition, but also that it is urgent, it is credible, it starts now, and the more they can do with a timetable to convince people that it's true the more, I think, the country can settle down to a stable and more democratic future."
The White House also condemned today's violence, and last night President Obama said he had spoke to Mubarak about a change in power:
"Now, it is not the role of any other country to determine Egypt's leaders.  Only the Egyptian people can do that.  What is clear — and what I indicated tonight to President Mubarak — is my belief that an orderly transition must be meaningful, it must be peaceful, and it must begin now.
Furthermore, the process must include a broad spectrum of Egyptian voices and opposition parties.  It should lead to elections that are free and fair.  And it should result in a government that's not only grounded in democratic principles, but is also responsive to the aspirations of the Egyptian people."
Many have criticized the US response as too soft and too slow. After Obama and Mubarak's speeches last night, California State University Professor As'ad AbuKhalil wrote:
"Every drop of blood that is spilled in Egypt from this day onwards should be blamed on Obama because he has embraced this new strategy of letting Mubarak defy the popular will of the Egyptian people."
You can read AbuKhalil full commentary at angryarab.blogspot.com/.
The role of women in the Egyptian democracy protests
A week before the Egypt protests started, Asmaa Mahfouz, a member of Egypt's April 6th Youth Movement posted a video to YouTube:
http://www.youtube.com/watch?v=ZhbKN9q319g
in the video, Mahfouz calls on Egyptians to stand up for their basic human rights and assemble for a demonstration in Cairo's Tahrir Square on January 25th.  It was to be the start of a week of massive protests that have involved a growing number of Egyptian women.  To find out more about the role women (have been) are playing in the protests in Egypt we're joined by Professor Ghada Talhami, from the Department of politics at Lake Forest College in Illinois.  Professor Talhami is the author of The Mobilization of Muslim Women in Egypt.
The impact of the turmoil in Egypt on the Israeli-Palestinian peace process
As governments in North Africa and the Middle East struggle to quell popular uprisings, some governments are attempting to head off protester anger by offering reforms before demonstrations begin.  This is the case with the Palestinian Authority, who late yesterday called for local and general elections aimed at reuniting political groups in the West Bank and Gaza Strip. Officials said the elections would be set for this year.
The turmoil in Egypt may also prove to shake up the Israeli-Palestinian peace process.  Egypt has traditionally been a major player in negotiations.  Peace efforts have been under considerable stress lately, after Al Jazeera released the Palestine Papers, internal documents showing the ineffectiveness of the Palestinian Authority in forging a deal with Israel.  To discuss the fall-out, The Real News Network's Paul Jay spoke with Amjad Atallah, the Codirector of the Middle East task force at the New America Foundation.  To hear more of this interview, visit www.therealnews.com.
Australia's worst storm in living memory hits Queensland
Cyclone Yasi has struck Australia's Queensland coast destroying hundreds of houses and forcing tens of thousands of people to evacuate their homes. With 180 mile an hour winds, authorities describe the cyclone as the worst storm in living memory.  The Queensland Premier, Anna Bligh, has warned people not to leave their homes:
"The time for movement and evacuation has now passed.  People should be sheltering in place wherever they are.  We expect to see very dramatic acceleration of wind and wind gusts over the next couple of hours.  I'm advised that the streets in all of these towns from Cairns to Townsville are now very, very quiet."
More than 400,000 people live in the cyclone's path, including those in two of the state's main cities: Cairns and Townsville.  The Queensland Premier said more than 10,000 people are at twenty evacuation centers and expected the number of homes without electricity – already in the thousands – to go up . The Premier said that even 12 hours after it strikes the coast, Cyclone Yasi will bring severe effects nearly 300 miles inland.  The coastal town of Cardwell in northern Queensland is directly in the path of the storm.  Bill Shannon is the Mayor of the Cassowary Coast Regional Council. He spoke to Australia's ABC Radio as the storm was starting to hit:
"You have quite strong winds and some rain, but it's not heavy rain and sometimes it can even be quite eerie and quite quiet, there's a certain color about the sky that looks a bit different. In fact we have evacuated the whole of the town of Cardwell…of Cowley Beach, most of Mission Beach, Flying Fish Point and the list goes on and it's all gone extremely well during the course of the morning, there's been no panic, so the plans that we've put in place are already paying a dividend."
But there are fears that Australia's tourism industry could suffer considerable damage, especially towns near the Great Barrier Reef.  And Queensland farmers are worried about the impact on their crops.
The US Senate votes on a measure to repeal healthcare reform
The political battle over health care in the United States continues to rage on. The Senate is expected to vote today on a measure to repeal health care reform. Meanwhile, a Senate panel held a hearing on its constitutionality. As FSRN's Leigh Ann Caldwell, health care will continue to be a central point of contention despite the outcome of the vote to repeal.