Newscast for Monday, August 1, 2011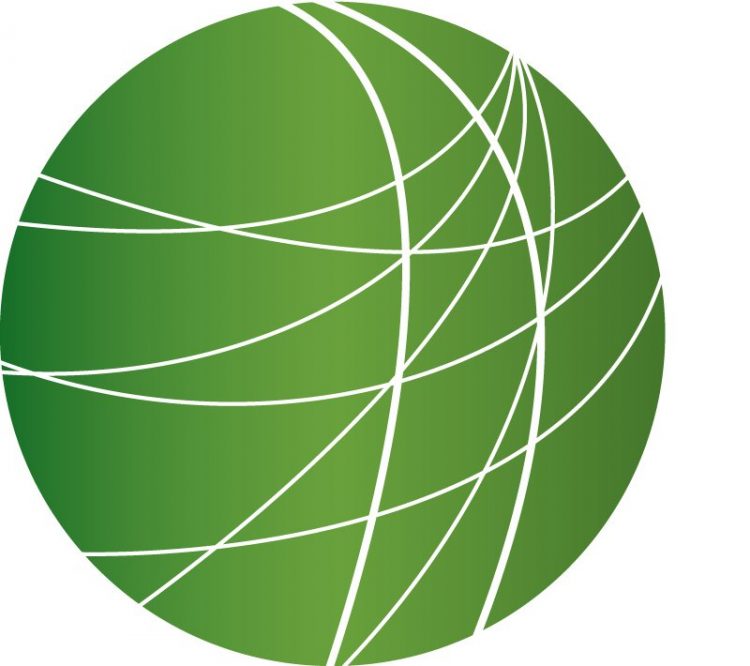 Critics say President Obama and congressional leaders' debt ceiling deal may do more harm than good
After the Norway attacks, CAIR calls on law enforcement and security agencies to stop using Islamophobic trainers
In California, indigenous people celebrate a legal victory that grants them jurisdiction over ancestral lands
Honduran security forces destroy homes belonging to dozens of Aguan Valley farmers
Rights activists in Israel demand an end to discrimination against gay, Orthodox Jews
HEADLINES
Government sponsored brutality continues in Syria on 1st day of Ramadan
Rampant repression continued in Syria today, on this the first day of Ramadan. More than 140 people reportedly died yesterday as government forces descended on Hama, Deir Al-zor and other cities as well. The EU broadened sanctions against Syrian officials today and the UN Security Council is set to meet again. A UN resolution condemning the Syrian government's use of violence against the people is stalled. Russia and China have threatened to veto. Other member nations are opposed, fearing the US will use such a resolution to justify military action.
Insurance companies will have to offer no co-pay birth control
US Health and Human Services Secretary Kathleen Sibelius announced new health insurance rules today that include no co-pays for birth control. The expanded guidelines for women's preventive health services also include no cost access to testing for sexually transmitted diseases including HIV, domestic violence screening and breastfeeding support. Religious employers can opt out of the birth control requirement.
Illinois governor signs state's version of DREAM Act
A law signed today in Illinois gives the children of immigrants, documented or not, access to private scholarship funds for college. For FSRN, Katjusa Cisar reports from Chicago.
Governor Pat Quinn signed the Illinois Dream Act this morning at a Chicago high school in the predominantly Mexican-American neighborhood of Pilsen. One week ago, California governor Jerry Brown signed a similar law. The Illinois Dream Act should not be confused with the federal act  of the same name. That act, which is still under discussion, would provide conditional legal residence to some undocumented immigrants. The Illinois law opens up eligibility for privately financed scholarships and state college savings programs to any student with a social security number or a taxpayer identification number. The law also trains high school counselors to help undocumented children continue on to higher education. The law passed the Illinois Senate by a 45 to 11 margin in May and had bipartisan support. Katjusa Cisar, FSRN, Chicago.
New Delhi Slut Walk
The latest in a series of worldwide protests against sexual violence against women, known as Slut Walks, took place in New Dehli yesterday. Bismillah Geelani was there.
About five hundred women and men marched through New Delhi's Parliament Street Sunday morning to protest against sexual harassment of women. Dressed in ordinary cloths, the marchers held placards and banners reading "change thinking not clothes" and "we have nothing to be ashamed of."
"Woman is always considered as a sex object so it's the men's mentality which we have to change not the women's clothing sense."
This was India's second Slut Walk. The first was held in the central city of Bhopal last month – but did not attract many participants. The organizers in New Delhi renamed the event, calling it "Besharmi Morcha" or "Shameless Front." Critics called it "copycat feminism" and "a misfit in the Indian context." Bismillah Geelani, FSRN, New Delhi.
More unrest and violent attacks in China's Xinjiang
There was more violence in China's Xinjiang province over the weekend. Shuk-Wah Chung has more from Beijing.
The violence began with a bomb blast in Kashgar City. In the first attack two terrorists hijacked a truck, killed its driver, then drove it into a crowd of pedestrians and started randomly stabbing passers by. In the second attack a restaurant was set on fire. The owner, a waiter and several bystanders were stabbed. Kashgar city officials claim that the "terrorists" were trained in Pakistan, and brought explosives and firearms Back with them to Xinjiang. Chinese authorities accuse the East Turkestan Islamic Movement – or ETIM – for the attacks. ETIM wants an independent homeland for Xinjiang's ethnic Muslim Uighur group. Tensions in the area are escalating. Just last month, rioters stormed a police station in the remote city of Hotan leaving 18 dead and in July 2009 the nation experienced its worst ethnic violence in decades. Shuk-Wah Chung, FSRN, Beijing.
Accused in Hariri assassination members of Hezbollah
The UN-backed tribunal investigating the 2005 assassination of the former Prime Minister of Lebanon publicly released the identities of four people indicted in the case. All are said to be members of Hezbollah. Jackson Allers is in Beirut.
Two of the suspects are reportedly senior members of Hezbollah and played leading roles in the assassination of former Lebanese prime minister Rafiq Hariri – killed in a car bomb in February 2005, in which 22 other people were also killed. Sealed indictments were issued weeks ago, but the UN-backed court revealed the identities of the accused on Friday. The indictments and subsequent arrest warrants occur at a time of intense political turmoil in the country and the region. The Lebanese government has failed to approve a government since the Hezbollah-led March 8 alliance resigned in January. Hezbollah leader Sayyed Hasan Nasrallah said that the party would not turn over party members to the court, adding the Netherlands-based tribunal would have to try those indicted in absentia. But Prime Minister Najib Mikati has said the government will cooperate with the court and would apprehend the suspects if they are in Lebanon. Jackson Allers, Beirut, Lebanon.
FEATURES
Critics say President Obama and congressional leaders' debt ceiling deal may do more harm than good
President Obama and congressional leaders reached a deal last night in the debt limit standoff. The deal raises the debt ceiling through 2012, meeting a requirement of President Obama, yet contains no definite avenue for revenue increases. While the plan's details of an initial one trillion dollars in cuts are still emerging, some economists warn the deal may do nothing to improve the economy. Michael Lawson reports.
After the Norway attacks, CAIR calls on law enforcement and security agencies to stop using Islamophobic trainers
Today, Norway's parliament held a ceremony to remember the victims of the July 22nd terrorist attacks that killed 77 people. In the wake of the massacre, Prime Minister Jens Stoltenberg asked politicians and journalists to show restraint:
"I ask from this podium that we do not start a witch hunt. The unity we have shown during these unreal days call for a continued generosity. We all have something to learn from the tragedy. We can all make mistakes."
Translation courtesy of the BBC. In the United States, the Council on American-Islamic Relations (CAIR) is urging reflection on the implications of Norway's tragedy. CAIR has reignited their call on law enforcement and security agencies to remove inaccurate anti-Islamic stereotypes from instruction manuals and also to stop using Islamophobic trainers who were cited in the confessed attacker Anders Breivik's more than one thousand page manifesto. We spoke with Ibrahim Hooper, CAIR's national communications director.
In California, indigenous people celebrate a legal victory that grants them jurisdiction over ancestral lands
Over the weekend, campaigners celebrated a victory in their defense of a sacred indigenous site in Vallejo, California. FSRN's George Lavender reports.
Honduran security forces destroy homes belonging to dozens of Aguan Valley farmers
In Honduras, farmers continue to struggle for basic rights and access to land. Last month, security forces destroyed homes belonging to dozens of farmers in the Aguan Valley. Jesse Freeston filed this report for The Real News Network. To see Jesse's full video report go to: TheRealNews.com
Rights activists in Israel demand an end to discrimination against gay, Orthodox Jews
Within Israel's insular Orthodox Jewish community, male homosexuality has traditionally been forbidden. A passage in Leviticus prohibits sexual relations between two men. But a growing number in Israel are demanding that Rabbis find a way for them to live observant, holy lives – even though they're gay. Josh Lederman reports from Jerusalem.