January 27, 2012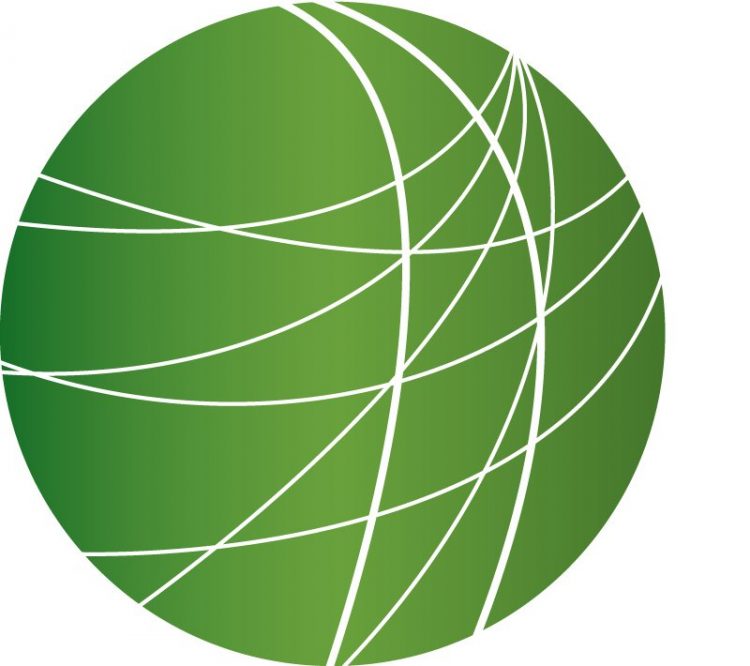 New federal investigation into foreclosures launched as crisis continues
Iraqis push for legal action after US Marine avoids jail time for Haditha killings
Proposed merger of top Hollywood unions draws mixed response
Wisconsin paves way for new iron mine by weakening environmental laws
HEADLINES
Mumia Abu-Jamal move into general prison population
Mumia Abu-Jamal has been transferred to the general prison population for the first time in three decades.  Supporters celebrated last month when the Philadelphia DA's office announced it would no longer seek the death penalty in his case. Prison officials transferred Abu-Jamal from death row to a Restricted Housing Unit, where he was kept in solitary confinement for the past 7 weeks.
DOJ reaches settlement in VA mental institution case
The Department of Justice has been cracking down on state-run mental institutions nationwide. Virginia, which operates five of these facilities, called training centers, came under scrutiny early last year and has now reached a settlement with the federal government. FSRN's Brad Kutner has the story from Richmond.
Its being called a victory by advocates for the intellectually disabled in Virginia.
"People have been institutions for many, many years – this will be the first time that they're living in a home, in a neighborhood – going to a job or a meaningful day activity in an integrated community based setting. Having the opportunities of what the ARC calls 'a life like yours.'"
Jamie Liban, ARC of Virginia's Executive Director, is excited because of the $2.1 billion settlement between the state of Virginia and the Department of Justice. The agreement will lead to the closing of all but one of the state's training centers.
After a DOJ investigation exposed mistreatment of patients, and the high cost of institutionalization, Virginia will move thousands of residents into their families' or group homes.  But Liban says the settlement, which will fund placement for 300 additional people per year for 10 years, still doesn't meet the needs of the state. Brad Kutner, FSRN, Richmond.
Violence increases in Syria
Bloodshed continued in Syria today as the UN Security council considers possible action against the regime.  International media report that nearly 40 people died in fighting. A video posted on YouTube shows the bodies of four children, who, the account owner claims, were killed in Homs by security forces.
Leaked Fukushima contingency plan draws criticism to Japanese government
A secret 15-page worst-case Fukushima contingency plan by the Japanese government has emerged.  The document is raising further questions about transparency after the government initially denied the meltdown of three reactors, as well as questions about whether the government would have been able to handle a full-meltdown situation. FSRN's Claudia Cragg reports.
Suppressed until now to contain panic, the March 2010 Japan Atomic Energy Commission report, complied for then-PM Naoto Kan, planned for total evacuation within 105 miles of the plant. Under this scenario, 40 million people, including those living in Tokyo, would be displaced for decades.
At the time, the Kan said he had not concealed any facts or hidden any information, despite being in possession of the unreleased contingency plan. The government also strongly maintained, in denying the meltdown, there was no need for further safety measures. But the report suggests broader precautions were needed.  An internal investigation into possible government cover-ups has now been launched. Claudia Cragg, FSRN.
India renews call for Olympic boycott of Dow Chemical
The government of India has renewed its calls on Olypmics officials to decline sponsorship from Dow Chemical because of the company's links to the Bhopal gas disaster 25 years ago. From Bhopal, FSRN's Shuriah Niazi has the latest.
The Indian Olympic Association is demanding that London Olympics organizers remove Dow Chemicals as a sponsor of the upcoming games.  In a letter to International Olympics Committee and the London organizing committee, Indian officials said there is growing international opposition to the sponsorship.
On Thursday, Meredith Alexander the ethics commissioner of the Commission for a Sustainable London resigned in protest of Dow's involvement in the games. She spoke with Amnesty International.
"The Commission was asked to look at whether or not that was appropriate given this promise to be the most sustainable games ever.  And unfortunately I feel the Commission ended up becoming an apologist for Dow Chemicals."
Olympic officials in India say Alexander's resignation is a vindication of their principle stand. Shuriah Niazi, FSRN, India.
Hundreds of families violently evicted from workers settlement in Brazil
This week, Brazilian police invaded a settlement of landless workers near the capital São Paulo.  Authorities evicted and estimated 1500 families from their homes.  For nearly 8 years, the workers had been occupying the land, which is owned by a bankrupt property company.  From Brazil, Debra Pill reports for FSRN.
Nearly 2000 police in helicopters and steel-plated cars on Sunday conducted the early-morning raid on the settlement, known as Pinheirinho.  Police used rubber bullets and pepper spray and ordered families to leave their homes. There have been unconfirmed rumors of deaths.
Residents have been fighting for 8 years to stay in the area.  The federal government was on their side, but the state government was pushing for eviction.  Last week, the federal government, mayor and state government tried to find a peaceful solution to the conflict.  The process was still underway when the State decided to launch the operation.
Amnesty International is pushing the Brazilian government to find housing for the displaced families, many of whom were being housed in a local gymnasium.  Debra Pill, FSRN, Sao Paulo.
FEATURES
New federal investigation into foreclosures launched as crisis continues
New details are emerging about the mortgage fraud working group that President Obama announced earlier this week in his State of the Union address. The group will investigate how mortgages were packaged over the past decade and prosecute any provable wrong-doing. The group is made up state attorneys general, FBI agents and federal officials from different agencies and held its first meeting today. They say they'll begin working immediately to secure relief for families facing foreclosure, and hold the financial institutions accountable for their crimes. FSRN's Alice Ollstein reports.
Iraqis push for legal action after US Marine avoids jail time for Haditha killings
In Iraq dozens are killed after a car bomb exploded today at a funeral procession in southeastern Baghdad.
The Iraq governments says it will take legal action on behalf of those killed by US soldiers in the 2005 attack in Haditha. Earlier this week manslaughter charges against US Staff Sergeant Frank Wuterich were dismissed as the result of a plea deal. The November 2005 killing left 24 Iraqis dead, many of them unarmed civilians, including women and children.
For more, we go to Baghdad to speak with freelance journalist, Bashar Mendalawi.
Proposed merger for top Hollywood unions draws mixed response
Board members with Hollywood's top unions will meet over the weekend to decide whether or not to approve a plan to merge. the deal is between the Screen Actors Guild and the American Federation of Television and Radio Artists. This follows last week's tentative pact by "the group for one union", made up of leaders from both sides, to form a single entity. The merger promises to strengthen union membership, but not everyone thinks that bigger is better. FSRN's Leilani Albano has the story.
Wisconsin paves way for new iron mine by weakening environmental laws
A controversial proposal to mine iron ore near Lake Superior in Wisconsin got one step closer on Thursday. Amidst protests from environmentalists, native tribes, and concerned citizens, the Wisconsin state assembly approved a bill to weaken environmental standards and support the construction of a huge new mine. Members of the public were removed from the room by police as lawmakers approved the measure. FSRN's Molly Stentz reports from Madison, Wisconsin.
Senegal opposition defies protest ban ahead of Court decision on presidential election
In Senegal, residents defied a ban on protests and are demonstrating ahead of an expected court ruling on whether President Abdoulaye Wade will be permitted to run for a third term. The West African country will hold presidential elections next month and in the lead up to the vote, human rights and civil society groups have condemned what they call a government crackdown on opposition leaders. The showdown about who will be on the ballot is the latest in the election process. For more we go to FSRN reporter Alpha Jallow who is in Dakar. He joins us by cell phone.