October 19, 2012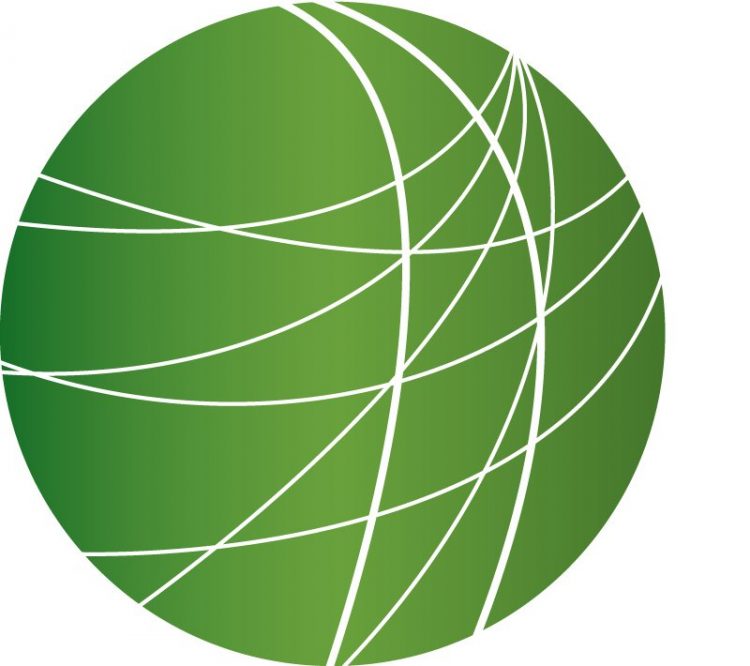 Housing advocates call for action as report finds more than half of bank settlement funds diverted from homeowners
Alameda County residents cite privacy concerns, police abuse as officials seek to use domestic drones
New York workers say Hot and Crusty owners failed to keep labor promises
Rwanda's role in DRC conflict questioned as UN elects country to Security Council
HEADLINES
Beirut bomb kills security official critical of Syria
In Lebanon, a high-ranking government intelligence officer was assassinated today in a car bomb explosion. The attack happened in a residential area in East Beirut and at least eight people are reported dead. Early circumstances suggest the bombing may have links to Syria. FSRN's Zak Brophy reports from the bomb site.
In the middle of the afternoon a huge explosion in the heart of Christian East Beirut could be heard throughout the city. At the scene, the entire façade of one apartment block had been ripped open and at least ten cars were completely destroyed. This resident's apartment was less than twenty meters from the explosion. "I was in my house when I heard an explosion and I ran to the rooms in my house and they were totally destroyed and damaged. I started to bring the wounded out and helped most of the people in the building as there was a fire as there was a bomb. I think it was a car bomb." The car bomb killed Brigadier General Wissam al-Hassan, chief of the intelligence bureau of the internal security forces. Al-Hassan had been critical of the regime of Syrian President Bashar al-Assad and in August, played an integral role in the arrest and detention of one of Assad's closest political allies in Lebanon. This attack is reminiscent of a string of political assassinations in Lebanon from 2005 to 2008. Rival political camps have exchanged accusations but no group has taken responsibility for the attack. Zak Brophy, FSRN, Beirut.
Turkish pianist on trial for Twitter blasphemy
A Turkish concert pianist is on trial this week, charged with insulting Islam, after he broadcast sarcastic quips using Twitter. FSRN's Jacob Resneck has details.
The quick-fingered Fazil Say can be heard here performing Mozart's Turkish March. The 42-year-old internationally-renown pianist ran afoul of authorities in June after he mused on Twitter whether a mosque's call-to-prayer was unusually brief so the man could hurry back to an illicit lover or bottle of liquor. Say appeared in court Thursday in Istanbul. If convicted, he faces 18 months in prison. The trial has been adjourned until February and the musician has been told he will be spared further court appearances that would conflict with his performance schedule. Many intellectuals have reacted with outrage to the case, saying the charges could have a chilling effect on freedom of expression. They say it is indicative of the ruling Islamic-rooted AK Party's conservative religious agenda, which could harm Turkey's chances of joining the European Union. Jacob Resneck, FSRN, Istanbul.
Virginia's Health Commissioner resigns over abortion regulations
Virginia's Health Commissioner, Karen Remley, has resigned, saying new rules governing abortion clinics have prevented her from being able to do her job.  This year the state health board approved a law requiring clinics to meet the building standards for hospitals. The health board vote to exempt existing clinics, but the state's Attorney General, who is supported by the Tea Party in his run for governor, has refused to allow the exemption to take effect. It's expected that the retroactive building requirements will put most of the state's abortion clinics out of business. Remley submitted her resignation letter to the Governor yesterday.
GOP contract worker arrested on voter suppression charges
In other news from Virginia … the GOP is once again embroiled in a voter suppression case. Earlier this week, in the rural county of Rockingham, several voter registration forms were found in a dumpster. Last night police arrested a GOP contract employee accused in the case. FSRN's Brad Kutner has the story from Richmond.
Pennsylvania resident Colin Small is facing felony charges for destroying voter registration forms. A local store manager in Harrisonburg, Virginia allegedly saw a man toss a bag into the store's cardboard recycling dumpster. The man then got into a car with Pennsylvania plates and left. The manager says he dug the bag out to throw it in the regular trash and found 8 voter registration forms. Colin Small was the supervisor in his local registration office. He was employed by Pinpoint, a group contracted by the Virginia GOP to register voters. The Rockingham County sheriff's office told Talking Points Memo they believed the incident was limited in nature, but that additional charges could be filed. The Virginia Republican Party has denounced Small's actions and says he has been fired. The cards were dumped this past Monday, October 15th, the deadline for voter registration in Virginia, however police say the cards were recovered and submitted to the registrar's office before deadline. Brad Kutner, FSRN, Richmond.
Keystone Pipeline stops flowing because of safety anomaly
TransCanada's Keystone Pipeline shut down this week for what officials predict will be a 3-day outage. A sensor detected what the company calls a "small anomaly."  Media report the problem is suspected to be located somewhere in Missouri or Illinois, but the company has not publicized where or any more on what the issue could be. The pipeline is expected to reopen tomorrow.
FEATURES
Housing advocates call for action as report finds more than half of bank settlement funds diverted from homeowners
As families continue to lose their homes in hard-hit communities, housing advocates in several states say they'll be ramping up direct actions in the coming weeks, to pressure both banks and government officials to implement reforms. This month's federal lawsuit against banking giant Wells Fargo demands hundreds of millions of dollars in compensation for more than a decade of mortgage fraud. On the campaign trail, President Obama has cited such administration efforts, including this year's $25 billion bank settlement, as evidence of meaningful action on the housing crisis. But a new report this week shows more than half of that settlement money has been diverted away from homeowner relief. FSRN's Alice Ollstein has more.
Alameda County residents cite privacy concerns, police abuse as officials seek to use domestic drones
Following passage of federal legislation earlier this year, the Federal Aviation Administration has approved dozens of organizations who want to use the unmanned aerial vehicles or drones. Applicants include Homeland Security, the Department of Agriculture, police departments and universities. While the federal agency continues to work on testing and regulations before opening up airspace for drones in 2015, law enforcement agencies in cities across the country are taking steps to add drones to their arsenals of equipment. In California, the Alameda County Sheriff may get a federal grant to purchase the high tech spying machines. But residents there are pushing back, saying the drones threaten privacy rights and add to the increasing militarization of police departments. Rachel Herzing is a member of the organization Critical Resistance which has fought against Oakland's gang injunctions. She gathered with other critics Thursday in front of Oakland's City Hall.
"I'm very concerned that we continue to see more military equipment, more military practices, more military personnel employed in local law enforcement."
Alameda County Sheriff Greg Ahern says the drones won't be equipped with weapons like rubber bullets and tear gas, although that was offered by the manufacturers. But it would carry video surveillance equipment. Speaking this morning on KPFA's Up Front with John Hamilton, department spokesperson J.D. Nelson said adding an unmanned vehicle could benefit local law enforcement.
"It's an eye in the sky so when you have a specific event that you're in need of getting a look over a wall, over a house, over whatever into a field, it's a valuable tool. Much like we use the robots in the bomb squad world or in the swat team world. We have seven robots on the Sheriff's office. And I understand people's concern. You say the word drone and it sounds pretty terrible, but when you say it looks more like a remote-controlled helicopter, people get a different perspective."
But many have concerns about when and how the department will use the surveillance drones and who will ensure privacy rights aren't violated. Linda Lye is a staff attorney with the ACLU of Northern California:
"It's interesting to me that this is coming on the eve of the one-year anniversary of the Oakland Police Department's brutal crackdown on Occupy Oakland…elected civilian leaders and not simply dictated by the existence of outside grant money."
The ACLU has sent a public records request to the Sheriff's department asking for information about why drones are needed, how much they will cost and specifically how they will be used.
New York workers say Hot and Crusty owners failed to keep labor promises
Earlier this year, workers at the flagship store of the Hot and Crusty bakery chain in Manhattan began organizing for better working conditions with the help of Occupy Wall Street and labor organizers from other unions. But after forming the Hot and Crusty Workers Association, the store shut down and locked them out. The workers started a daily picket, and in September, the cafe's new owners announced they would rehire the workers and respect collective bargaining. But more than a month later, workers say those promises haven't been kept. From New York, FSRN's Caroline Lewis has more.
Rwanda's role in DRC conflict questioned as UN elects country to Security Council
The UN General Assembly has approved non-permanent seats on the UN Security Council for five new countries, including Rwanda. But the vote comes after a leaked UN report found that the government of Rwanda continues to support armed rebels in the Democratic Republic of Congo in a conflict that threatens to destabilize the region. According to Reuters, a confidential report from the UN Security Council's Group of Experts says that "Rwandan officials coordinated the creation of the rebel movement as well as its major military operations." The report also cites Uganda's role in supporting the rebels, known as the M23 movement that has been fighting against government forces in the North Kivu province. Human Rights Watch accuses M23 rebels of war crimes, including summary executions, rapes and forced recruitment and says that Rwandan officials could be complicit.
The Rwandan government has denied reports of the conflict. According to the Rwandan News Agency, the Minister of Foreign Affairs and Cooperation, Louise Mushikiwabo called the UN report "hijacked for political reasons" and criticized the lead expert, Steven Hege. She said Rwanda is committed to providing a lasting solution to the crisis. Speaking to FSRN at the UN recently, Mushikiwabo said the M23 movement is an indication of a deeper problem in the region.
"I think nobody would support any rebel group, nobody would support mutiny, but it's important to address what creates mutiny. Rwanda's view has always been and we've shared it, that the mutiny has to stop, but we're probably better off looking at what would causes this mutiny. It's not the first conflict, it's not the first rebel group, there have been multiple groups, it's become cyclical. So as much as we must absolutely pacify the eastern Congo right now and we're right there in the neighborhood, we share history, we share communities, we want for stability to last."
That's Rwanda's Minister Minister of Foreign Affairs and Cooperation Louise Mushikiwabo, speaking to FSRN at the UN.
Claude Gatabuke, is a human rights advocate and survivor of the Rwandan genocide. He's also the executive director for the African Great Lakes Action Network. He called the leaked report further evidence of the relationship between the Rwandan military and the rebels.
Rwanda is scheduled to begin its two year term on the UN Security Council in January 2013. The four other countries that will join the council as non-permanent members are: Argentina, Australia, Luxembourg and the Republic of Korea.
Colombia government, FARC meet in Norway to restart peace talks
Long-anticipated peace talks between the government of Colombia and the country's oldest guerrilla group – the FARC – kicked off yesterday in Oslo, Norway. The two sides have agreed to a specific set of goals aimed at ending the country's decades-long armed conflict. FSRN's Shannon Young reports.