January 26, 2012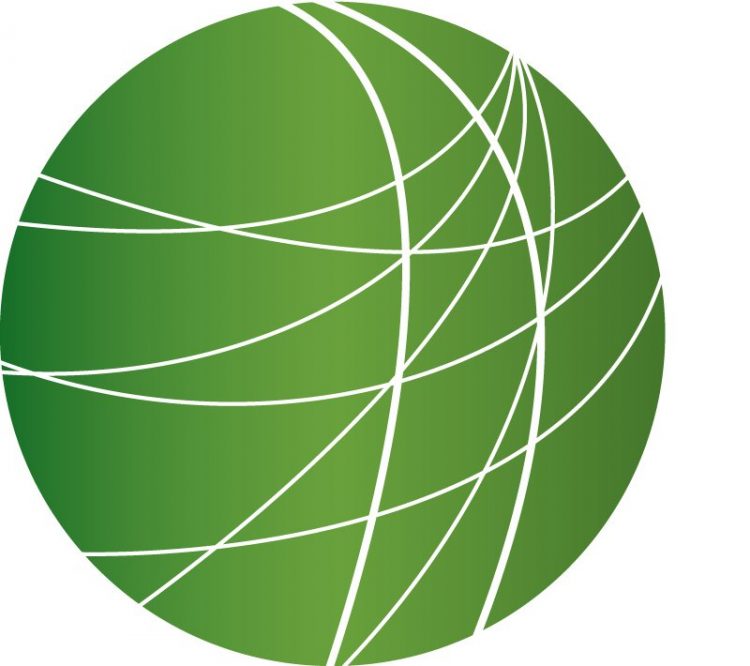 Thousands protest as Poland signs anti-piracy measure
Mortgage settlement at risk after CA withdraws support, other states express concern
American Indian Congress highlights education, jobs, sovereignty in national address
Pressure builds for NYPD chief to resign over anti-Muslim video
HEADLINES
Coup attempt fails in Papua New Guinea
In Papua New Guinea, what appeared to be an attempted military coup has failed. A former Army Colonel, Yaura Sasa, took control of the country's military this morning and demanded lawmakers reinstate the former Prime Minister within 7 days, as previously ordered by the Supreme Court. Sasa says if that didn't happen…
"I will be forced to take action to uphold the integrity of the Constitution."
Audio from Euronews.
Lawmakers removed Prime Minister Michael Somare after he had been out of country for months seeking medical treatment. Later in the day current PM PeterO'Neill said the military was no longer under Sasa's control.  It is unclear whether the coup leader is in custody.
Chevron says it will be a month before Nigerian natural gas rig fire is out
US-based Chevron is in the second week of battling a huge fire at an offshore natural gas rig near the Nigerian coast.  Now company officials says it may be another month before the blaze is extinguished. FSRN's Sam Olukoya reports from Lagos.
Chevron's managing director in Nigeria, Andrew Fawthrop, told Nigerian state radio that it will take between three and four days before a rig contracted by the company to drill a relief well arrives at the location of the incident. He said thereafter, it will take another 30 days to drill a relief well and fight the fire.  Earlier this week, the damaged platform sank below the surface of the water. Chevron says the fire does not pose any environmental threat, and that there could not have been any oil leakage because the platform is drilling for natural gas. But this has been challenged by local environmental observers. Two people died in the explosion. Sam Olukoya, FSRN, Lagos.
Australian indigenous activists call for sovereignty treaty, blockade PM
Australian protesters blockaded Prime Minister Julia Gillard inside a restaurant today in the capital Canberra.  The Prime Minister was attending a celebration of Australia's National Day along with the country's opposition leader. Video on YouTube shows dozens of protesters surrounding the venue and banging on the windows.
Chants of "Racist!"
Most of the demonstrators were part of the Aboriginal Tent Embassy, a semi-permanent protest of Australia Day that has been happening for 40 years. Protesters refer to the national holiday as "Invasion Day" and are calling for a sovereignty treaty. The Prime Minister lost a shoe while being escorted out of the restaurant by police. On the Tent Embassy's Facebook page, organizers say they want to return the shoe and are using it as a way to pinpoint the failings of the Australian government's policy towards the aboriginal population. The post talks about returning the shoe in 20 years "dependent on Julia [Gillard] being able to show a continuous connection with the shoe" and that she "provide evidence she is a full-blooded shoe owner."
Indiana House passes right-to-work legislation
The State House of Indiana last night passed right-to-work legislation, despite efforts by Democrats to fight the controversial anti-union measure. The state Senate has already passed the legislation, and now the bill will go to Governor Mitch Daniel's desk, who is expected to sign it into law.
Native groups protest Wisconsin mining legislation
Native American tribal members in Wisconsin are protesting new mining legislation expected to pass the State Assembly today. FSRN's Molly Stentz has more from Madison.
Republicans in Wisconsin are fast-tracking a new bill to weaken environmental regulations across the state in the hopes of reviving its mining industry.  The bill would support the development of a huge new iron ore mine just south of Lake Superior. Members of the Bad River Ojibwe nation, whose reservation surrounds the area where the mine is proposed, converged on the State Capitol on Wednesday and Thursday to drum, sing, and speak out in protest.
Sawyer Denning is a member of the Native American Student group Wunk Sheek. He says that Wisconsin's wild rice crop, a staple of native diet and culture, would be at risk of contamination from mine waste.
"Essential to the identity of a lot of Ojibwe people is the wild rice.  And so if the mining pollution does reach these watersheds and the Bad River, it will affect the wild rice there."
Once through the Assembly, the legislation will head to Senate, where Republicans have a one-seat majority. Molly Stentz, FSRN, Madison.
Anger brews over PA food stamp personal asset requirements
Pennsylvania state and local officials rallied today, protesting Republican Governor Tom Corbett's plan to check the assets of people who receive benefits through the Supplemental Nutrition Assistance Program, or SNAP. From Philadelphia, FSRN's Matthew Petrillo reports.
Thirty-five states have eliminated asset tests, but Governor Tom Corbett wants to bring the requirement back in Pennsylvania to decrease SNAP enrollment. People under 60 who have more than $2,000 in savings and assets will be disqualified. That makes it difficult for those living in poverty to break the cycle, says State Representative Mark Cohen.  He also says placing heavy restrictions on SNAP increases the state's cost to support those people, since the program is federally funded.
"If people are ineligible for food stamps, that means they're gonna be eligible for state programs, which state tax payers pay for.  It makes no fiscal sense whatsoever for the state to be using its power over the food stamp program to cut the federally paid benefits."
State Republicans argue national welfare spending is too high. They also say the new restrictions are practical, in part, because they do not include retirement savings. The food stamp program feeds 1.8 million Pennsylvanians, including 440,000 in Philadelphia. The state welfare department estimates that 36,000 people will lose their benefits on May 1st, when the asset test is scheduled to go into effect.  Matthew Petrillo, FSRN, Philadelphia.
FEATURES
Thousands protest as Poland signs anti-piracy measure
Thousands protested in Poland today after their government signed a controversial anti-piracy agreement that critics say threatens online freedom of expression. The measure, known as ACTA, aims to protect copyright and intellectual property rights but opponents say it goes even further than the US-based SOPA and PIPA, which was the subject of massive online protests last week. FSRN's Liam Moriarty has more.
Mortgage settlement at risk after CA withdraws support, other states express concern
In his State of the Union address, President Obama announced a new investigation into the financial sector's responsibility for the housing crisis. The effort would bring together state attorneys general and federal prosecutors—and would seek to determine what entities are guilty of misleading and abusive practices, and how the millions of victims should be compensated. Meanwhile, a national settlement between states hit by the foreclosure crisis, the federal government, and the banks responsible, may be falling apart. FSRN's Alice Ollstein has the details, in Washington, D.C.
American Indian Congress highlights education, jobs, sovereignty in national address
Today, representatives of tribal nations in the US gathered in Washington DC for the State of Indian Nations. Coming fewer than 48 hours after President Obama's State of the Union speech, in which Native Americans were mentioned only in passing, Jefferson Keel said native communities deserved greater attention from Obama.
"He's kept his word, he has placed people in strategic and important places in his Administration and they're doing a tremendous job, but it's limited. Again, access is limited and we need to expand that and we need broader support."
Keel, who is president of the National Congress of American Indians, outlined what that support should look like to address issues within the country's more than 500 tribal nations. Those issues include improving health services and access to quality education, and strengthening sovereignty on tribal lands. Keel also pressed Congress to take action on specific legislation, such as bills aimed at reducing violence against women.
"Native women are the protectors of our culture, our families and our future we call on the senate to pass the violence against women act re-authorization and the save native women act, both of which would take critical steps to address the horrific rates of violence being perpetrated against our women."
Closing the digital divide is also key for tribal communities, said Keel noting that only one out of every ten people living on tribal land have access to broadband Internet service.
"The Native CLASS Act offers the chance to provide the education our young people need to succeed today and build economies that Indian country needs for tomorrow. Our young people must not be left behind anymore."
Keel also took the US to task for failing to fully put into practice the UN framework on indigenous rights. In 2007, the US voted against the declaration at the UN General Assembly and has since offered only limited support.
"We call on the president to fully implement the United Nations declaration on the rights of indigenous peoples. We specifically call for a review of all existing federal law to ensure that they are in alignment with the declaration."
But Keel reserved much of his speech to call for greater control of resource development on tribal lands, identifying it as a source of much-needed jobs.
"Tribal governments have proven their capacities to grow our economies, educate our people and manage our resources. We need our federal government to put the decisions back in the hands of people who live in Indian country, the people who know best because these are our homelands, these are our people."
The National Congress Of American Indians budget request for fiscal year 2013 proposes to do away with a $6,500 application fee for a permit to drill in Indian Country – while also requesting increased funding – up to $75 million – for the Indian Environmental General Assistance Program. Tom Cole, a member of the House of Representatives and an enrolled member of the Chickasaw Nation, commended the Obama Administration for easing the approval of leases for surface
mining, but said more could be done.
"I'd like to — as an oil and gas guy and a coal guy — to get some subsurface flexibility there but we're going to work on that and this was a very important step in the right direction on the part of the Administration."
But this emphasis on resource extraction worries some within the tribal community.According to the Indigenous Environmental Network, native communities are home to some of the most resource rich areas, yet also subject to government and corporate extraction of wealth that leads to severe poverty. The group calls for a greater role for local communities in managing resources.
President Keel said the election of 2012 would provide an opportunity for tribal people to advocate for issues important to the community and called on candidates to address tribal issues in debates and when forming policy.
"Our America is a place where all candidates know that we matter and America sees it at the ballot box. It's a place where each and every president honors our unique nation to nation relationship. Where Indian Country is always at the table. Not just because it's a good idea, it's the right thing to do, but because it's a smart thing to do."
To view the complete State of Indian Nations address: http://www.livestream.com/ncai
Pressure builds for NYPD chief to resign over anti-Muslim video
In New York representatives from Muslim, interfaith and civil rights groups rallied today at the steps of City Hall to express outrage that police commissioner Ray Kelley misled the public about appearing in and screening an anti-Muslim film called The Third Jihad. Community News production institute reporter Jaisal Noor brings us the story.