January 16, 2012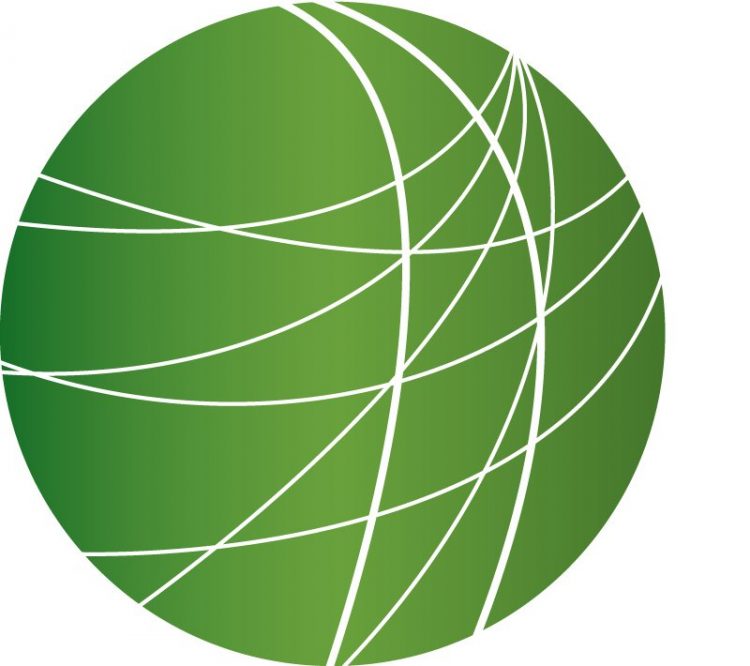 Dept of Interior to revise MLK quote on DC monument as visitors celebrate legacy
Detroit residents call state's move toward emergency manager a threat to democracy
Philippine typhoon leads to questions about causes of destruction as tens of thousands still affected
Music tradition, once banned, returns to Pakistan's tribal areas
HEADLINES
Support for SOPA withdrawn, PIPA still alive in US Senate
The Stop Online Piracy Act OR SOPA has been shelved after it lost key support from congressional representatives. The legislation has met strong opposition from digital service providers, free speech advocates, and internet users due to provisions critics say will stifle online expression and place undue burdens on websites that host user-generated content. Legislation similar to SOPA, the Protect IP Act – or PIPA for short – remains alive in the Senate. Groups opposed to SOPA and PIPA say they will continue with plans to call attention to the bills through a day of online action this Wednesday, January 18th.
Nigerian president partially restores fuel subsidies in the wake of nationwide protests
The Nigerian government has announced it will partially restore a fuel subsidy after nationwide street protests and general strikes paralyzed social and economic activities across the country for one week. Sam Olukoya reports from Lagos.
In a nationwide broadcast, President Goodluck Jonathan said the government has reduced the price of fuel from about a dollar per liter to about 65 cents. Labor unions reacted by suspending the strike and protests they called after the removal of fuel subsidies two weeks ago. The removal of the subsidy more than doubled the price of fuel. Despite the government concession, many Nigerians say 65 cents per liter is unacceptable. They want the price to come down to its fully subsidized price of 45 cents a liter. Nigeria, Africa's largest crude oil exporter, imports fuel because its refineries are not functional due to official corruption which keeps them in a state of disrepair. The government says the subsidy for the imported fuel will come out of the official budget for infrastructure development. Protesters say the government should instead cut the type of spending which benefits the country's wealthy elite. Sam Olukoya, FSRN, Lagos.
Deadly protests continue in Syria
At least eleven people were reportedly killed today within the context of ongoing protests in Syria against the government of President Bashar al-Assad. The blog Syrian Revolution Digest reports 45 protesters were killed over the weekend. The deadly crackdown has continued despite the presence of Arab League monitors. The United Nations estimates at least 5,000 people have been killed in anti-government protests in the past ten months.
European banks fuel food speculation: report
European banks and other financial institutions are investing billions into practices which fuel speculation in agricultural commodity markets – according to a Brussels-based environmental group. FSRN's Liam Moriarty has more.
The report by Friends of the Earth Europe blames financial speculation for growing volatility in food markets which has contributed to sharp price spikes in basic commodities. The report points out that deregulation has led to dramatic growth in commodity derivatives, not unlike the mortgage-backed derivatives that drove the U-S financial meltdown in 2008. Daniel Pentzlin, sustainable finance campaigner for Friends of the Earth Europe, says putting money into commodity futures markets is speculation. "It's pure betting, it's casino. As it is in a casino, it's a zero-sum game and in the end the only ones who win are the banks". The report says major European banks, pension funds and insurance companies add to the speculative pressure. Some of these institutions are also blamed for financing programs which have led to large-scale land acquisition by foreign companies in Africa, Asia, South America and Eastern Europe. The result, the report says, is an increased risk of hunger, displacement of small farmers, and environmental degradation, as often-marginal land is exploited to produce maximum profit for foreign investors. Liam Moriarty, FSRN, Normandy, France.
Taiwanese president wins re-election bid
Taiwanese president Ma Ying Jeou has won his bid for re-election. He is expected to strengthen ties to China, which considers Taiwan a breakaway state. His pro-independence opponent earned 40 percent of the popular vote.
Former general sworn in as president of Guatemala orders military to fight drug war
Former general Otto Perez Molina was sworn in as president of Guatemala over the weekend. He promptly ordered the military into a fight against organized crime. Nine days prior to his inauguration, a Guatemalan court dismissed charges against Perez Molina related to the forced disappearance, torture, and presumed execution of guerilla leader Efrain Bamaca, husband of US lawyer Jennifer Harbury. Perez Molina held key positions within the Guatemalan military during the country's brutal civil war. US policy currently bars direct military aid to Guatemala as a result of widespread civil war-era crimes committed by the military and intelligence units against the civilian population. It's unclear at this time if Congress will consider a reversal of the ban now that transnational organized crime is the declared enemy.
FEATURES
Dept. of Interior to revise MLK quote on DC monument as visitors celebrate legacy
Sunday would have been Martin Luther King Junior's 83rd birthday, and across the country communities are marking the federal holiday with ceremonies, speeches and rallies. In Washington, DC, events took place for the first time at the recently completed memorial to Dr. King on the National Mall. The memorial has drawn both praise and criticism since its opening in October. Now the Department of the Interior says it will address one of the primary points of concern, announcing it will correct a quote carved into the memorial to more accurately reflect the words of Dr. King. FSRN's Alice Ollstein reports from Washington, D.C.
Detroit residents call state's move toward emergency manager a threat to democracy
Today in Detroit, residents, labor leaders, clergy members and elected officials are rallying to oppose the possible appointment of an emergency manager to run the city. Last year, citing rising financial strain, Michigan Governor Rick Snyder signed into law Public Act No. 4, the Local Government and School District Fiscal Accountability Act. The law allows the state to replace local leaders from cities that are struggling financially. But members of the Rainbow Push Coalition, National Action Network and Occupy Detroit have joined to form a movement they're calling Occupy for Democracy. They say the move violates democratic rights and point out that the law unfairly affects communities with a large percentage of African Americans. Earlier today, FSRN spoke with one of the organizers of today's event, Reverend Charles Williams. He's the pastor at the Historic King Solomon Church in Detroit. Michigan Governor Rick Snyder's office was unavailable for comment today due to the holiday, but in a statement issued in December, Governor Snyder said his administration "has worked and will continue to work collectively and collaboratively with Mayor Bing and city officials to ensure a revitalized, strong and successful Detroit." Organizers of today's march also said they are in the process of collecting signatures for a petition to put the Public Act No. 4 Law up for a recall vote in November.
Philippine typhoon leads to questions about causes of destruction as tens of thousands still affected
In the Philippines, tens of thousands are still recovering from last month's devastating typhoon. Many are grappling with the psychological effects of the disaster and the loss of loved ones. Environmental activists say at least 40 survivors have committed suicide. Some argue the tragedy could had been avoided and blame a weak government and environmental destruction as primary factors. FSRN's Madonna Virola reports.
Music tradition, once banned, returns to Pakistan's tribal areas
Pakistan's prime minister said today he will face the Supreme Court on Thursday to defend a decision not to pursue corruption charges against President Asif Ali Zardari. Prime Minister Yousuf Raza Gilani made the announcement to parliament after the high court issued a contempt charge against him. The political rift comes as a judicial panel is also looking into allegations that an official in Zardari's administration requested help from the US to fend off a possible coup attempt by Pakistan's powerful military. Meanwhile, in parts of Pakistan's tribal areas, music is starting to return. Although once an integral part of weddings and other celebrations, the Taliban banned music in areas under their control. Following military operations that drove the Taliban out of Bajaur agency, some people are once again organizing and participating in music programs. FSRN's Rose Ketabchi reads for our reporter in Pakistan, Gabe Matthews.