January 3, 2012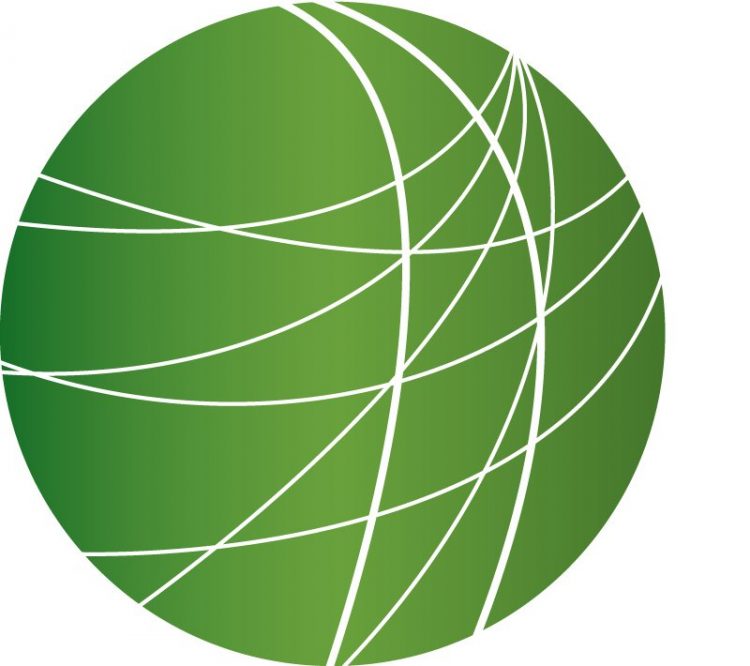 EPA rule on cross-state pollution blocked from going into effect
NRC to review safety at 23 'Fukushima-style' nuclear power reactors in US
GOP presidential candidates make final pitch ahead of Iowa caucuses
HEADLINES
Fuel protests in Pakistan
Protests continued for a second day in Pakistan where people are angry about fuel shortages. Protests along the highway between Islamabad and Rawalpindi turned violent today when protesters and police exchanged stones and rubber bullets. Fuel for both electricity and transportation is in short supply, and rolling blackouts are daily events.
Fuel protests in Senegal
In Senegal, thousands of people were stranded today on the first of two days of both public and commercial transport strikes. Senegal is one of the world's poorest countries where almost 40 percent of the population live on less than a 1.25 a day, and gas is now almost 6.50 cents a gallon. Alpha Jallow has more.
The roads in Dakar and its suburbs, usually jammed with traffic, flowed freely today. Some people piled onto horse-drawn carts to get to work. The country's transport union and commercial drivers' of Dakar. The strike was launched on the eve of an inter-ministerial meeting on transport. Alieu Soum is from the national union of transport workers: "Bear in mind two critical issues. That is the high cost of fuel and the absence of social welfare for drivers." However, the strike has made life very difficult for many commuters especially those who were scheduled to travel out of Dakar to other parts of Senegal or neighboring countries like Gambia, Guinea and Mali. Some are still still stranded at several car parks around Dakar. Last night, many stranded travelers spent a cold night in open car parks. Alpha Jallow, FSRN, Dakar, Senegal.
Fuel protests in Nigeria
And in Nigeria, fuel protests that began yesterday over the lifting of price subsidies turned violent. Gas prices doubled there this week, and will likely drive food costs up for tens of millions of Nigerians who also live on less than 1.25 a day.
Northern Nigeria on state of emergency after Boko Haram orders Christians to leave
In other news from Nigeria, the government declared a state of emergency in parts of the country's North after the Islamist sect Boko Haram issued Christians a three day ultimatum to leave its stronghold. Sam Olukoya reports from Lagos.
The ultimatum was in response to a state of emergency imposed by the Nigerian government in parts of Northern Nigeria where Boko Haram has carried some of its worst attacks. The state of emergency gives security agents more powers to arrest and detain people involved in terrorist acts. But Boko Haram says the measures were aimed at persecuting Muslims. The group claimed responsibility for multiple bombings on Christmas day that killed dozens of people, the worst of which targeted a church where more than 30 people died. Boko Haram wants the introduction of Islamic law in Nigeria. Some of its past attacks included suicide bombings that targeted Churches. Sam Olukoya FSRN, Lagos.
Arab League calls emergency meeting on Syria for Saturday
The Arab League will hold an emergency session on Saturday in Cairo to discuss Syria. The League's Parliament says the observer mission is providing a smokescreen for further violence – and wants monitors called back. One protester in Homs told mission leader Sudanese General Mohammed al-Dabi that the people still need protection. "When you come here pro-government forces and militias go to other areas – the city is besieged." The head of the Free Syrian Army, a loosely-knit coalition of opposition militias, warned today that unless the observers' report reflects dramatic progress, he is ready to call for a major escalation by armed rebels against forces loyal to President Bashar al-Assad. Also today, human rights advocates say political detainees went on hunger strike after observers met with criminal prisoners, but not political prisoners.
Turkey will pay compensation to families of civilians killed in airstrikes last week
Turkey says it will compensate families of 35 civilians killed in airstrikes last week. Protests erupted around the country after Turkish fighter pilots, on information collected from pilot-less drones, fired on a group they mistakenly thought were Kurdish rebels in northern Iraq. About 45,000 have died in the region since the Kurdistan Worker's Party began a fight for independence from Turkey in 1984.
Doctors in India get slapped on wrist for illegal drug testing
Twelve doctors in India convicted of conducting secret drug tests on developmentally disabled kids have been fined – less than 100.00 each. Shuriah Niazi reports.
A dozen government doctors who conducted drug trials on children and patients in mental health wards in the Indian state of Madhya Pradesh were fined only $94.00. The opposition party in the state called the fine a joke and demanded a probe by the Central Bureau of Investigation. The doctors were fined for failing to inform authorities about trials conducted from 2006 to 2010 in three government hospitals in the city of Indore. There was no informed consent from the patients. All the drug trials were performed on patients who had gone to these government hospitals for routine treatment. Health activist Dr Anand Rai, who had lodged a complaint in the case said the fine imposed was the bare minimum, and presents no deterrent For such malpractice in future pharmaceutical testing. Shuriah Niazi, FSRN, Bhopal.
FEATURES
EPA rule on cross-state pollution blocked from going into effect
Washington DC's court of appeals has put on hold new EPA rules that would regulate cross-state air pollution — just days before they were supposed to go into effect. Power companies, industry groups and some states asked the court to delay the new rules — saying they would lead to layoffs, raise energy prices, and jeopardize state electrical grids. But the EPA and environmental advocates say the health benefits of implementing the regulations far outweigh the costs. FSRN's Alice Ollstein has the story, in Washington.
NRC to review safety at 23 'Fukushima-style' nuclear power reactors in US
The US Nuclear Regulatory Commission has agreed to review the safety of about two-dozen nuclear reactors. Watchdog groups say the reactors pose a risk to the public similar to that of the Fukushima Daiichi plant at the center of the March 2011 disaster in Japan. According to a notice published in the Federal Register today, the review is in response to a petition filed by the group Beyond Nuclear, which identified 23 Fukushima-style reactors with outdated and vulnerable containment structures. For more, we're joined by Kevin Kamps. He's the radioactive waste specialist with Beyond Nuclear and one of the petitioners named in the action.
GOP presidential candidates make final pitch ahead of Iowa caucuses
Tonight Iowa holds the nation's first GOP presidential caucus and candidates and their backers spent the day in a final pitch to garner support. FSRN's Matt Laslo has been tracking candidates across the state and files this report.
After federal DREAM Act fails, youth find state immigrant plans fall short
One of the candidates in Iowa, Mitt Romney, recently pledged to veto the federal DREAM Act if it passed and he was elected president. That measure was defeated last year after fierce Republican opposition in Congress. The bill offered undocumented students who crossed the border before age 16 a road map to legal status by graduating from college or completing five years of U.S. Military service. That has led some states to pass their own Dream Acts. Others have passed legislation to allow in-state tuition breaks for immigrant students regardless of legal status. But California Maryland, Texas and Illinois fell far short of the federal DREAM. Although students get temporary reprieves from deportation during college, as FSRN's Jay Sapir reports from Chicago, many fear state road maps lead back to the same legal limbo.