January 4, 2012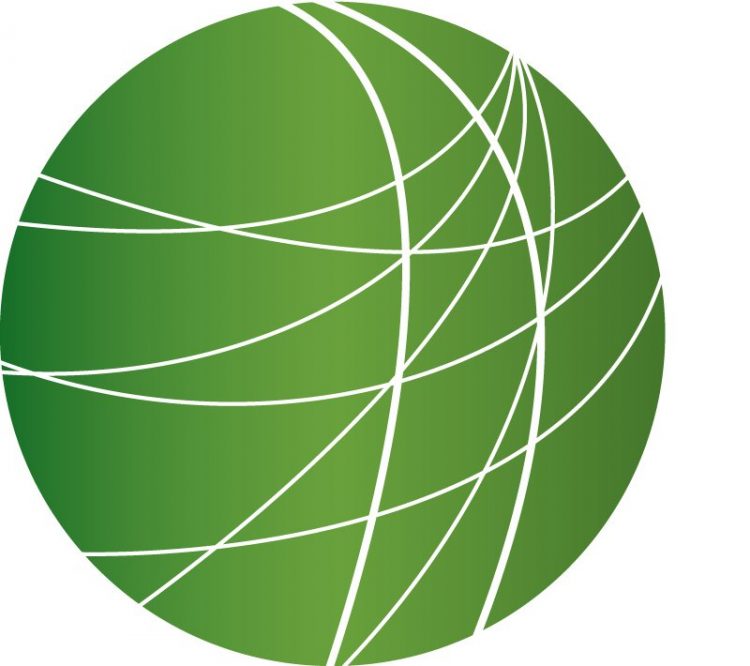 PAC money in Iowa a sign of outside spending, and influence, in 2012 election
Obama appoints nominees to consumer watchdog agency and Labor Relations Board
In Syria, criticism rises on Arab League as killings continue
Free clinics in Indonesia aim to protect new mothers from forced adoptions
HEADLINES
Washington's Governor comes out in support of same-sex marriage
Washington State governor, Chris Gregoire announced she plans to introduce a bill to legalize same sex marriage, when the state legislature re-convenes next week. In 2009, Gregoire signed a domestic partnership law.  Backed by voters in a statewide referendum, IT was nicknamed the 'everything but marriage' bill. At a press conference this morning, Gregoire said it took her seven years to make this decision.
"It has been a battle for me with my religion. And I have always been uncomfortable with the position I took publicly. And then I came to realize: the religions can decide what they want to do, but it's not ok for the state to discriminate. Its time to do the right thing, and let me tell you I feel so much better today than I have for the last seven years."
Democrats control both chambers of the Washington state legislature, but it's uncertain if they have enough votes to pass the bill.  Washington would become the 7th state to allow gay marriage, along with the District of Colombia.
New York City Council votes to ban corporate personhood
The city council in New York City is the latest to endorse amending the US constitution to ban corporate personhood, and counteract the effects of the Citizens United Supreme Court ruling. From New York, Rebecca Myles has more
In 2010, the United State Supreme Court ruling in Citizens United v Federal Election Commission gave corporations the right to raise and spend unlimited sums to influence elections. Following the lead of cities such as Los Angeles, Boulder, and Oakland, the New York City Council voted on a resolution against Citizen United today, and in support of an amendment to the US. Constitution stating corporations are not entitled to the same free speech rights as people. Steve Levin was the co-sponsor of the Resolution 1172, and spoke to us after the vote.
"There was some opposition. There are individuals that hold that free speech protests the right of corporations, but as the vote wore out the overwhelming majority were in favor of this resolution and in favor of this position."
Occupy protestors around the country are planning to occupy 80 courthouses on January 20 protesting the Supreme Court ruling. Rebecca Myles, FSRN, New York
Hungarians protest new Constitution
Tens of thousands of people took to the streets of Budapest on Tuesday, to protest the Hungarians government's new constitution, which took effect on New Years Day. The US and UK have both called for the withdrawal of new laws which rewrite the country's electoral system, potentially favoring the ruling party. Among other issues fueling the protests–the new constitution bans gay marriage, gives rights to fetuses in the womb, and withdraws official recognition of many religious denominations.
Safety upgrades ordered for France's nuclear plants
France's nuclear power plants must make tens of billions of dollars in safety upgrades or risk having some facilities shut down. That's according to a new report from France's nuclear safety agency. From France, F-S-R-N's Liam Moriarty has more.
The order comes after an audit of the country's 58 nuclear plants found many were vulnerable to the same threats that overwhelmed Japan's Fukushima Daiichi plant last year. The agency says the plants are safe for now, and are allowed to operate as usual. But France's electrical utility and its government-controlled nuclear power corporation have until the end of June to show how they'll protect their nuclear facilities from earthquakes, floods and other natural disasters. Sophia Mangioni, with Greenpeace France, says the tens of billions needed for nuclear safety upgrades would be better spent on solar and other renewables.
"We have to choose where we want this money to go. And this money should not go to a technology we can't make safe."
Mangione says the safety agency failed to take into account other likely threats, such as terrorism, airplane crashes and cyber-attacks. Those concerns were dramatized last month, when a group of Greenpeace activists broke into a nuclear plant east of Paris and evaded authorities long enough to climb the reactor building and hang a huge banner declaring, "There is no such thing as safe nuclear power."

Liam Moriarty, F-S-R-N, Normandy, France
Elections continue in Egypt
Polls were open again today in Egypt, the last day of elections for the country's lower house of Parliament. The Muslim Brotherhood has so far received the most votes; they are expected to widen their lead after today's vote in religious parts of the country.  The Brotherhood has said they plan to form a coalition government, but it's unclear if that will be with the conservative Salafists—who have received the second highest number of votes, or some of the more moderate parties. Election results are to be announced by January 13th; voting for the Egyptian Parliament's upper house begins in late January and continues through March.
Life sentence for racially motivated killing in UK
19 years after the racially motivated killing of a black teenager in London, 2 men have been sentenced to life in prison. Gary Dobson and David Norris, who were members of a racist gang will serve a minimum of 14 and 15 years respectively; the judge was limited in his ability to hand out sentences because the 2 men were minors at the time of the murder. 18-year-old Stephen Lawrence was stabbed to death on the street in 1993, and police mis-handling of the case over the years led to revelations of racism within the British criminal justice system. Three other people involved in the killing still remain at large.
FEATURES
PAC money in Iowa a sign of outside spending, and influence, in 2012 election
With the results from the Iowa caucus in, GOP candidates are moving on to New Hampshire, where the next primary contest will take place next week. Mitt Romney emerged in a virtually tie with Rick Santorum, capturing just eight votes more. Both candidates received 25 percent of the some 122,000 votes cast. Ron Paul came in third, with Newt Gingrich fourth. Today, Michelle Bachman said she was dropping out of the race, after garnering just five percent. And Rick Perry, who received 10 percent of the vote, offered mixed messages – first announcing he would suspend his campaign and then posting on a Twitter message that he would continue on to South Carolina, where a primary is scheduled for January 21.
With the race close, a consistent front-runner has yet to emerge, but one thing seems clear from Iowa: the record level spending of outside money on the campaign. Political Action Committees, or PACs, can now spend unlimited amounts on political campaigns, after the Supreme Court's Citizen United ruling in 2010. FSRN's Matt Laslo has more on the campaign in Iowa and what it could mean for the race ahead.
Obama appoints nominees to consumer watchdog agency and Labor Relations Board
President Obama defied Republicans in Congress today by appointing his long-stalled nominees to the Consumer Financial Protection Bureau and the National Labor Relations Board. Progressive groups and unions praised the move, saying the agencies can now function in the interests of workers and consumers. But critics of both the new watchdog agency and the Labor Board are promising legal challenges, since the Senate isn't technically in recess for long enough to allow for a recess appointment. FSRN's Alice Ollstein has the details in Washington.
In Syria, criticism rises on Arab League as killings continue
In Syria today, Arab League observers continued their mission to monitor the human rights situation as pro-government gunmen continued their crackdown and killing of civilians. According to the Syrian Observatory for Human Rights, gunmen shot dead at least three people today, two in the province of Homs and one in the central province of Hama. Activists have put the death toll at more than 390 people since December 21. The United Nations estimates at least 5,000 people have been killed during the past 10 months. Thousands more remain detained.
For more, we're joined by Radwan Ziadeh, director of the Damascus Center for Human Rights Studies.
He joins us from Washington DC.
UPDATE: According to the Local Coordination Committees, an organization made up of activists in cities throughout Syria, the death toll in Syria has risen to at least 13.
Free clinics in Indonesia aim to protect new mothers from forced adoptions
In some hospitals and health clinics in Indonesia, new born babies are being kept from their mothers when the parents can't pay the medical bills. Health workers call it a form of hostage that can break families apart, sometimes forcing them to sell their babies or place them up for adoption. US born midwife Robin Lim is offering a much-needed alternative at free health clinics in Bali and Aceh.
FSRN's Rebecca Henschke went to visit the clinic and files this report.