January 2, 2012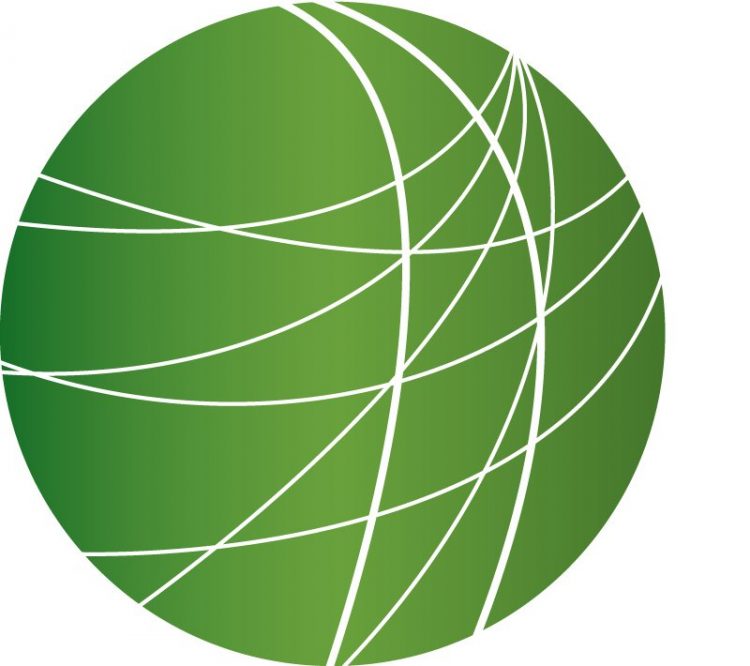 Obama signs Defense Act into law despite concern over military detention, due process
In South Sudan, tens of thousands displaced by conflict
Occupy Iowa steps up protests ahead of Republican caucus
HEADLINES
Ohio closes another four fracking wells after earthquake
Ohio's governor ordered  four more fracking wells shut down  after an earthquake near Youngstown on Saturday. Evan Davis has more.
The  4.0 magnitude earthquake struck near Youngstown, Ohio over the weekend, marking the eleventh seismic event in the area in the last year. The Ohio Seismic Network listed the quake's epicenter as being within one tenth of a mile of a 9,000 foot injection well operated by Yougstown-based D & L Energy, which uses the well to dispose of  toxic waste fluids from natural gas wells in Pennsylvania. The well is just two miles from downtown Youngstown. Earthquakes associated with the controversial gas drilling method known as "fracking" and the associated deep-well disposal of fracking fluids have been recorded other parts of the United States and Europe. Arkansas as experienced more than 800 earthquakes in the last 12 months, prompting officials there to issue a moratorium on new injection wells. The Ohio Department of Natural Resources, which shut down another injection well near Youngstown last Friday, says there is not yet conclusive evidence linking the wells to the sudden spate of quakes in this otherwise seismo-grapically neutral region. And industry groups dispute any link. After Saturday's tremor in Youngstown Ohio's governor ordered the closure of injection wells in a 5-mile radius, a precaution state senator Bob Hagan of Youngstown feels may not be sufficient. Hagan introduced a bill last May that would ban injection wells throughout Ohio. Today Hagan renewed a request for a legislative hearing on the bill. Evan Davis, FSRN.
Last Occupy the Vote hunger striker ends his fast
The last of the Occupy the Vote-DC hunger strikers broke his fast yesterday. Adrian Parsons was one of  five people who sought to highlight the lack of full federal representation for the residents of the  District of Columbia.  After 25 days,  Parsons ended his ended the fast due to medical concerns. He said today that the fight for DC statehood continues, with multiple initiatives including a petition drive, a series of single day strikes and a so called "rider finder:" Parsons defines the term. [.30] "A D.C.'s peoples representative funded by a 1 cent bottled water tax, on all bottled water sold in the district which is a luxury tax. A tax to fund a position for someone who will do what we've been doing this whole time we've been striking, which is to advocate for continued DC freedom." Residents of the nation's capital currently elect shadow representatives to Congress – unpaid representatives who have no vote.
Security forces kill one at protest over load-shedding in Kashmir
One protestor was killed in Indian administered Kashmir today when paramilitary troops guarding a power plant opened fire on a rally against long power cuts  in the region. Shahnawaz Khan has more.
The incident took place this afternoon in Boniyar Village in north Kashmir. Officials said that Central Industrial Security Forces guarding a power plant opened fire on protesters calling for an end long power cuts in the region. One man was killed and two others were injured. Indian administered Kashmir faces an acute power shortage in the winter months. There is also resentment against the Indian power giant NHPC, which owns major hydro-power plants in the region but supplies most of it to north Indian states. Kashmir gets a mere 12 percent royalty from the plants. Trying to quell the tension, the state government said it has arrested five of the security troops and lodged a protest with the Indian home ministry.  Officials also blamed the NHPC, which hires the federal paramilitary force,    for acting on its own without the help of local police. The state, which had been blaming power pilferage and increased demand for  the power shortage, now says it has pressed gas turbines into service to augment the power supply. Protests in Boniyar, however, swelled after the killing. Shahnawaz Khan, FSRN, Srinagar.
Bahraini forces fire on protesters after funeral for 15-year-old youth
Bahraini security forces fired on protesters following the funeral of a 15-year-old boy killed during a protest. Troops used flash grenades and tear gas to disperse thousands who gathered yesterday on Sitra, an island off  Bahrain's coast. Sayed Saeed died Saturday. His family says he was killed by a tear gas canister fired at close range. Authorities say his injuries were not consistent with that claim, and called for the public prosecutor to investigate. The country's police chief announced that 500 new officers would be recruited across communities in the island nation that hosts a US naval base. The dominantly Shia population claims widespread discrimination at the hands of Sunni leaders.
Deaths in Syria continue despite Arab League monitors
The Secretary General of the Arab League says that despite tanks backing out of Syrian residential areas, killings continue. The Local Coordinating Committees say that nearly 400 people have died since the monitors arrived last week , including a 7 year old boy. Critics of the mission to stop President Bashar al-Assad repression of dissent claim that Syrian authorities are restricting the observers, and the  Arab Parliament called for them to leave. But the leader of the League, Nabil al-Arabi,  noted that about 3500 prisoners have been released since observers arrived and said the League will not back down. The now weeks old UN estimate of the death toll in Syria stands at 5000.
FEATURES
Obama signs Defense Act into law despite concern over military detention, due process
As people across the country celebrated the close of 2011, President Obama signed the controversial National Defense Authorization Act into law, despite concerns from civil liberties groups about provisions on military detention, the suspension of due process and the Guantánamo Bay prison. In a statement released on New Year's Eve, President Obama described his serious reservations to some sections of the bill, and promised to apply the law in a way that respects the Constitution. FSRN's Alice Ollstein reports from Washington.
In South Sudan, tens of thousands displaced by conflict
In South Sudan, tens of thousands of people have been displaced by recent tribal fighting. The government and UN has sent more forces to the region and the UN has warned of a "major tragedy" unless the situation is resolved. Up to 50,000 are estimated to be without food, water and shelter. Meanwhile, NGOs – many of whom provide the only services available to local residents – are struggling to maintain their work. For more we're joined by William Logai Ochieng. He's executive director of Hope Ofiriha, a non-governmental organization that works in South Sudan.
Occupy Iowa steps up protests ahead of Republican caucus
The Occupy protestors in Iowa have seen their numbers dwindle and then explode this week ahead of tomorrow's Republican presidential caucus. FSRN's Matt Laslo is in Des Moines with this report on the movement.
San Francisco raises minimum wage above $10
As of New Year's Day, San Francisco became the first city in the nation to require a minimum hourly wage above $10. Workers must now earn at least $10.24 per hour. That's about $2 higher than the California minimum wage and $3 above the federal. While some business groups oppose the hike, others say it's still not enough for many to get by on. From San Francisco, FSRN reporter Max Pringle has more.