August 24, 2012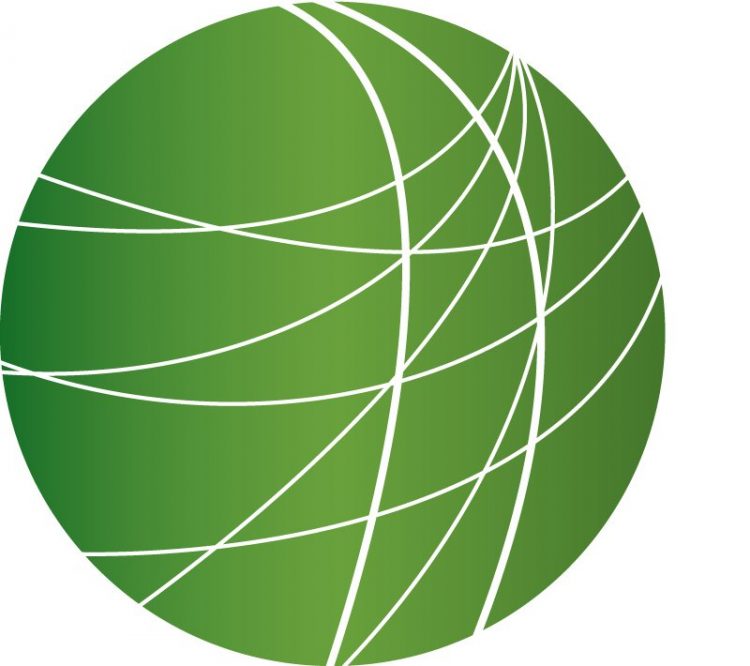 Bain documents shed light on Romney's financial record, taxes
Tampa police prepare for Republican convention with crowd control measures
Drought in US could hit world's poor with rising food prices
HEADLINES
US Drone strike in Pakistan prompts protest from government
As many as 18 people were killed in a drone strike in North Waziristan this morning.  Pakistan's foreign office called US drone attacks in the country illegal and a violation of its sovereignty.  Yesterday it summoned the US ambassador to issue a formal protest, after three other drone strikes earlier in the week.  Pakistani intelligence officials tell international media those targeted were suspected fighters, but past eyewitness accounts indicate that civilian casualties are often undercounted in drone attacks.
Egyptians protest Islamist President
Across Egypt today hundreds protested the newly-elected Islamist president Mohammad Morsi.  Spurred by social media calls, the protests come two months after the Islamic Brotherhood candidate won 51 percent of the vote.  FSRN's Rami Almeghari reports from Cairo.
Protests happened in several areas of the capital and were met by large military and police forces.  Supporters and opponents of President Morsi threw stones at each other. Abdallah Albeltagy, is a sales agent from the Monofiya district of Egypt.  He joined a demonstration next to the memorial of late Egyptian president Anwar Sadat in Nasr City.

"We reject you President Mohammad Morsi simply because you are acting blindly on behalf of the Islamic Brotherhood."
Since coming to power, President Morsi has issued a number of controversial decrees, including appointing a Muslim Brotherhood-linked group as editor-in-chief of several state-run newspapers and stripping Egypt's military council of constitutional powers.  Rami Almeghari, FSRN, Cairo.
ICE agents sue over deferred action policy
Ten Immigration and Customs Enforcement Agents have filed a lawsuit in Texas alleging that the Obama administration's new deferred action policy requires them to break the law.  From San Antonio, FSRN's Andrew Oxford has more.
The deferred action policy, which came into effect last week, allows undocumented immigrants between the ages of 16 and 30, who were brought into the country as children, to apply for a deportation reprieve.
In their lawsuit filed Thursday in Dallas, the federal agents say the policy forces them to ignore the legal status of certain undocumented immigrants, violating federal law and their oath of office.  When they refused to honor deferred action, the plaintiffs say they were subject to disciplinary action.  The suit also challenges the Department of Homeland Security's power to issue the directive without involving Congress.
Representing the agents is Kris Kobach, the Kansas Secretary of State described by Newsweek as "deporter-in-chief."   The lawsuit is financed by the anti-immigration advocacy group Numbers USA.
The suit comes amid wrangling between the Department of Homeland Security, ICE, and agents who say the Obama administration's efforts to prioritize certain deportation cases have left rank-and-file officers enforcing unclear policies.  Andrew Oxford, FSRN, San Antonio.

Auction of Lakota sacred site cancelled
An auction to sell 2000 acres of Black Hills land the Lakota consider sacred has been cancelled.  The last-minute reprieve came during a nationwide campaign to raise funds to buy the land – and after a request by the UN for the US government to intercede in the sale.  FSRN's Jim Kent reports from South Dakota.
Native Americans have spent the last week scrambling to raise enough money to counter the anticipated millions that would be bid for Pe` Sla – a sacred site in the center of the Black Hills.  With more than $1 million in support pledged, the grassroots effort to save the sacred land has come to a temporary halt.
Lakota elder Rosalie Little Thunder says news that the auction had been cancelled was a pleasant surprise.
"I guess it's something none of us expected.  That's something we wanted…but, you know, it seemed unrealistic.  And I'm sure the family is under duress."
Little Thunder thanked the Reynolds family for caring for the land over the last few generations.  She expressed hope Native American tribes can keep the momentum going and negotiate with the family to purchase the property.  The Reynolds family has declined to comment on what prompted the cancellation of Saturday's auction.  Jim Kent, FSRN, Black Hills, South Dakota.
Protests begin Saturday around Republican National Convention
Thousands of protesters, activists, and political groups will be traveling to Tampa, Florida this weekend to join in kickoff events for this year's Republican National Convention.  While it has been expected that some marches will involve upwards of 5,000 participants, many locals are predicting that number will be much greater.  FSRN's Josh Holton reports.
Occupy Tampa and Occupy Wall Street will be joining with a wide range of activist organizations in protesting the RNC.  Nathan Pim is a member of Food Not Bombs, which plans to feed protesters during the convention.  Pim and other Food Not Bombs activists began joining forces with Occupy Tampa at their encampment at Voice of Freedom Park on Wednesday.
"A lot of people think the RNC demonstrations are going to start on Monday but Sunday things are going to be pretty much in high swing."
In addition to the Food Not Bombs World Gathering, Code PINK will be holding an activist training on Saturday.  The Service Employees International Union will be holding a rally on Sunday.  The main protest event, according to Pim, is the community vigil and march on the convention kickoff party Sunday.

"The RNC kickoff party is what really, really starts the RNC-it's at Tropicana field in St.  Petersburg.  The City of St.  Petersburg has designated a special event zone ordinance specifically for this day.  There's gonna be a lot of people coming for a very large permitted march."

Some protest organizers argue that the City of Tampa is using both local and federal money to create a police state, and that holding the Convention behind a wall of security does not promote a free exchange of ideas.  Josh Holton, FSRN, Tampa, Florida.
FEATURES
Bain documents shed light on Romney's financial record, taxes
Questions are intensifying about Mitt Romney's financial records and his role at Bain Capital after Gawker.com published hundreds of pages of confidential documents.
The financial reports shed light on the use of offshore havens in Switzerland and the Cayman Islands, so-called "blocker companies" that shield certain funds from the IRS, and a retirement packages that keeps growing more than a decade after Romney's supposed retirement. FSRN's Alice Ollstein has more.
Tampa police prepare for Republican convention with crowd control measures
Ahead of the Republican National Convention in Tampa Bay, Florida, law enforcement agencies are stepping up security and imposing restrictions on some activities in the area. The US Coast Guard said Thursday it will enforce bans on loitering, stopping or anchoring boats near 15 bridges during the convention. The Tampa Police Department is also preparing for the conventions, including training officers to use bikes, horses and smoke bombs in crowd control.  FSRN's Janelle Irwin has more on what local law enforcement has planned.
Drought in US could hit world's poor with rising food prices
This summer the drought in the US expanded across crucial farmland and turned more than half of all of the nation's counties into disaster areas. According to the Department of Agriculture 80 percent of agricultural land was hit by the drought. That could mean limited supply of key grain products and tough times for the rest of the world. Rising food prices are expected to spread throughout global markets, and could present harsh conditions, especially to poor communities in Asia, Africa and elsewhere.
For more, we're joined by Michael Klare, professor at Hampshire College and author, most recently, of The Race for What's Left: The Global Scramble for the World's Last Resources.
To read Klare's recent article, The Hunger Wars in Our Future: Heat, Drought, Rising Food Costs, and Global Unrest:
http://www.tomdispatch.com/blog/175579/
Israel distributes gas masks amid heightened tension with Iran
UN Secretary-General Ban Ki-moon plans to attend a meeting with leaders of non-aligned nations in Tehran next week despite US and Israeli opposition. In Israel, daily news continues to be filled with reports about a potential Israeli military strike on Iranian nuclear facilities. The Israeli military has also instructed citizens to pick up new gas masks at distribution centers across the country. FSRN's Jillian Kestler D'Amours went to one of these centers to find out what Israelis think about the war rhetoric.
Those were the voices of Edith Hornung, a wife of a Holocaust survivor, Vera Goldfarb, a New York native who has lived in Israel for 20 years, Rachel Tzionit, a mother of two and also Hrava Itzhaki, Jonathan Dabela and Yitzik, who would only give FSRN his first name. They spoke about their views on the possibility of an Israel-Iran war and whether they think having gas masks will protect them.