July 18, 2012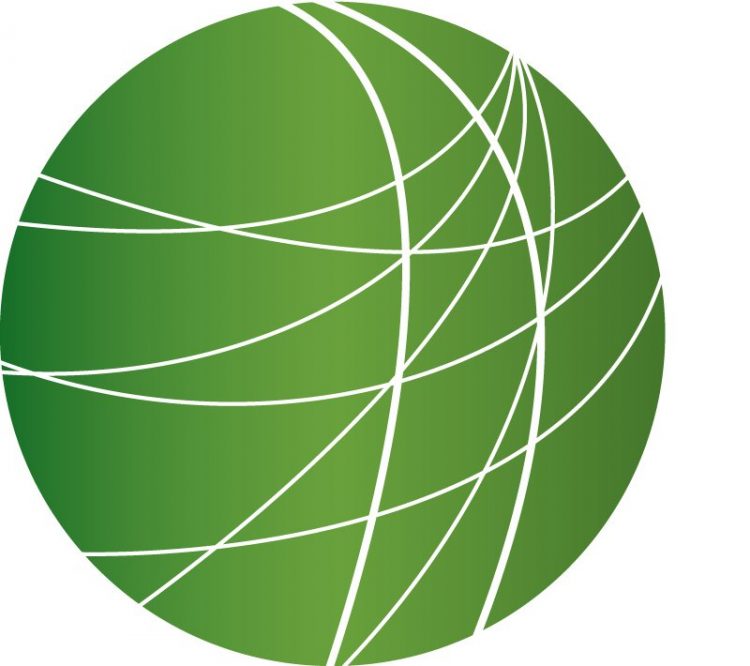 Blast in Damascus kills top military officials as residents flee violence
Civil rights groups challenge US targeted killing program in new lawsuit
LIBOR rate fixing scandal prompts calls for financial reform in US
Thousands rally in New York in support of locked out Con Ed workers
HEADLINES
Tension escalates between native Colombians, military and FARC
Hundreds of native Colombians forcibly evicted military forces from a temporary base in in the western town of Toribio after troops failed to meet a withdrawal deadline. A coalition of indigenous leaders called for troops to vacate more than a dozen native reserves by Monday. Local leaders say they are tired of being caught in the crossfire between government troops and FARC rebels. Further, they say more than 500 members of the Nasa tribe have been forced from their homes in recent weeks due to violence between the two. William Pincue is a member of the native guard.

"These are sacred, ancestral lands. They belong to our community. Our autonomy as indigenous people will prevail. For them, it's not a humiliation. I believe it's more of a dignified displacement, through dialogue."
President Juan Miguel Santos said the eviction was unacceptable, and added that he would not recall forces from the area. The Colombian Attorney General says he is investigating claims that the FARC has infiltrated  native communities and instigated the unrest. Local leaders deny the claim.
Doctors in India perform unneeded hysterectomies on poor women
In India, health officials say that doctors have performed thousands of unnecessary hysterectomies on poor women to bilk a national health program of millions of dollars. Shuria Niazi reports.
Indian authorities are investigating reports that private doctors in the central India state of Chhattisgarh have performed unnecessary hysterectomies on more than 3000 women over the past seven months. According the state's health minister, the surgeries were done as part of a scam to collect federal money from the National Rural Health Mission. Under the scheme, doctors can claim up to us$ 600 each time they treat poor women. Chhattisgarh Health Minister Amar Agrawal has directed all chief medical officers in the districts to provide a detailed report of every uterus removed in private hospitals. The government has already acted against nine doctors and is investigating dozens of nursing homes as well. Government records reflect that unethical doctors may have pocketed as much as us $ 4,000,000 by removing women's uteruses without medical cause. Shuriah Niazi.reports from Bhopal.

Secret hearing about secret evidence at GITMO
A closed hearing was held at Guantanamo Bay today to determine if a defendant can see the evidence against him. Abd al Rahim al Nashiri is charged in connection with the 2000 attack on the USS Cole. He is accused of being a senior al Qaeda leader who arranged the bombing that killed 17 sailors. His attorney wants the US to reveal two sets of evidence that have been classified as secret. The judge  and all lawyers in the case are cleared to see the material – but the defendant is not. The CIA has acknowledged that Nashiri was subjected to simulated drowning, stripped and hooded, and taunted with a power drill as part of his interrogation at an undisclosed location before he arrived at GITMO in 2006.
Drought induced disaster areas cover 1/3 of US counties
Nearly a third of all counties in the United States are designated as disaster areas today by the US Department of Agriculture, thereby making emergency loans available to farmers at low interest rates. Agriculture Secretary Tom Vilsack said crop insurance should protect about 70 percent of farmers. But those insurance premiums are extremely high. Vilsack said efforts are being made to ensure that minority, native and women-owned farms get equal access to financial aid.
"We have in place a process by which we compare the amount of loan activity in counties where there are a significant percentages of socially disadvantaged farmers or minority farmers, to make sure that the amount of loans that are being authorized and approved are roughly equivalent to the percentage of the population that are socially disadvantaged or minority. So we keep engaged and if we see there's a significant difference we will obviously pay attention to that particular county."
Secretary Vilsack also noted that agriculture supports 1 out of every 12 jobs in the nation, and called on Congress to take action to fund financial support programs for those adversely affected.
Boy Scouts will not update membership rules to allow gay scouts or leaders
After a two-year-long review of its membership policies excluding gays, the Boy Scouts of America have decided NOT to change to rules. The 100 year old youth development organization announced that they will continue to ban gay youth from membership, and gay or lesbian parents from leadership. The Girl Scouts, on the other hand, continue to promote diversity and have no exclusionary policies based on gender orientation for either scouts or leaders.
500,000 voters in tough voter ID states face challenges in getting IDs
According to the Brennan Center for Justice, half a million voters in 10 US states could face "significant challenges" obtaining a photo ID ahead of upcoming elections. In a study out today, they found that 1 in 10 qualified voters lack the identification called for in states with tough ID laws. They don't have drivers licenses and live in rural areas far from offices that issue the IDs, offices that are often are only open part time. Further, the areas where it's hardest to get a photo ID are those with large populations of people living in poverty and people of color.
FEATURES
Blast in Damascus kills top military officials as residents flee violence
In Damascus, a blast at the government's defense headquarters today killed top officials, in one of the deadliest attacks against the regime of Bashar Al Assad in the 16-month-long conflict. Syrian state media listed at least five officials killed, including the defense minister and his deputy, a brother-in-law of President Assad. An unknown number of other officials were reportedly injured. Oppositions groups confirmed the attack, and more than one took credit, including the Free Syrian Army. President Assad quickly named a top general as defense minister and state media blamed "terrorists" for the bombing.
The fighting in Damascus has forced many residents to flee their homes.
Videos posted online showed large plumes of black smoke and buildings badly damaged and burning.
Lena al-Shami of the Revolution Leadership Council of Damascus, spoke from the al-Mezzeh suburb and said that stores had closed and shopkeepers at Medhat Pasha market were on strike.
"So many people are afraid now of leaving home. Life is not that normal in Damascus anymore. People are leaving these affected areas, these areas that are under shelling, which are witnessing so much gunfire. They are leaving their homes for safer places. So we have cases of internal displacement as we call it."
In al-Tadamon district, south of Damascus, residents said there was no electricity or water and many people were displaced.
A 30-year-old activist with the Local Coordination Committees, Jacob Hussein said that people had fled to a nearby refugee camp.
"We use batteries, we use sometimes generators, you know, we find many ways actually to get water, to get food supplies. There is no life here. We have just the Free Syrian Army defending Tadamon and not letting anybody in."
The international community has yet to take a unified stance on the violence in Syria. The Security Council delayed a vote on a resolution today. It's now expected Thursday. UN Special Envoy Kofi Annan had urged the delay after today's bombing. Annan met with Russian President Vladimir Putin Tuesday in Moscow. Both China and Russia have blocked previous UN efforts to pass a strong resolution. After a meeting with China's leaders in Beijing today, UN Secretary General Ban Ki Moon urged the Security Council to take action to respond to the violence.
For more on the crisis in Syria, we're joined by Donatella Rovera, senior advisor for crisis response at Amnesty International. She recently visited 23 cities and villages in Syria where she witnessed the role of armed paramilitary groups and spoke to soldiers in the Syrian Army.
Civil rights groups challenge US targeted killing program in new lawsuit
The ACLU and Center for Constitutional Rights filed a lawsuit today against the US government challenging the Obama Administration's extrajudicial killing program. The suit, filed against Defense Secretary Leon Panetta, CIA Director David Petraeus and other officials, alleges the government violated the US law when it killed three US citizens in Yemen last year. This isn't the first time civil and human rights groups have challenged the targeted killing program, but in the past the government invoked the states secrets privilege to block it. This time, ACLU Deputy Legal Director Jameel Jaffer says might be different.
The US attacks happened about two weeks apart. They killed three US citizens who the government had never charged with crimes: radical cleric Anwar Al-Aulaqi; editor of the Al-Qaeda magazine Inspire, Samir Khan; and the son of Al-Aulaqi, 16-year-old Abdulrahman. In a video released by the ACLU and CCR, plaintiff Nasser Al-Aulaqi said his grandson knew the US government was targeting his father and he went to Yemen to try to make contact with him.
The ACLU and Center for Constitutional Rights say US and international law "prohibit the government from using lethal force except as a last resort to protect against specific, concrete and imminent threats of deadly harm." They charge the US with killing thousands of people, including civilians, through targeted killing strikes in Yemen, Somalia, Sudan Pakistan and the Philippines. Lawyers say extrajudicial killing used to be "exceptional," now it's "routine."
LIBOR rate fixing scandal prompts calls for financial reform in US
Today, members of Congress questioned Federal Reserve Chair Ben Bernanke on what US officials knew about interest rate manipulation by some of the biggest global financial institutions. Revelations about years of the practice by the UK-based Barclays and possibly other banks have sparked calls for criminal prosecution and sweeping financial sector reform. Financial reform advocates say it's long past time to stop relying on banks to regulate themselves. On Capitol Hill, FSRN's Alice Ollstein has more.
Thousands rally in New York in support of locked out Con Ed workers

In New York, thousands of workers participated in a rally in support of striking workers of utility company Consolidated Edison. More than 8,000 workers have been locked out of their jobs after the company refused to renew contracts with better benefits. FSRN'S Salim Rizvi reports.